Arriving stars will get the red carpet treatment beginning at 6 P.M. Since the area surrounding RCMH will give new meaning to "traffic jam" and "mob scene," relax and watch the glamour coverage at TonyAwards.com or on NY 1. From 7:15. - 8 P.M., there'll be the pre-telecast segments.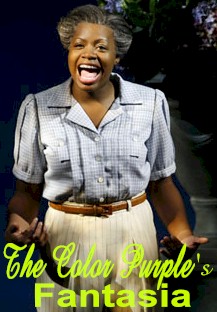 Having the Tonys on national TV is a huge marketing tool for Broadway. When the musical numbers from shows are presented, there's a spike at box offices. It will have to be a big spike to cover the $200,000 + charged by the Awards, but shows still-running seem to feel it's worth the gamble.
The 2007 Tonys will feature production numbers from Musical nominees Curtains, Grey Gardens, Mary Poppins and Spring Awakening. In addition to the number form ACL, there'll be performances by the casts of Musical, Revival nominees Company and 110 in the Shade. In addition, following her rave reviews as the new Celie in The Color Purple, Fantasia will present a number from the show.
CBS closely adheres to the bottom line, so seven categories -Scenic Design, Play and Musical; Costume Design, Play and Musical; Lighting Design, Play and Musical; and Orchestrations - will be presented in a pre-broadcast segment. Winners will be recapped on the broadcast, but to watch this portion of the Awards segment live be tuned in to http://www.tonyawards.com/.
This is CBS' 30th year carrying the Tonys, and no other commercial network would probably have been as loyal, especially in this age of competition from cable and video games, and in the face of ratings that aren't blockbuster.
Former long-time network president and CEO Peter Lund, a huge theater fan, felt CBS' fit with the Tonys was an integral part of the network's identity as the "Tiffany" network. Current [since 1998] CBS president and CEO Leslie Moonves, who happens to be a former actor and for 11 years a Broadway GM, feels the same.
"The Tony Awards, which are the embodiment of live theater in America," says Moonves, "have a rich tradition on CBS. We're delighted this spectacular show is again on our network. The Tonys represent what we represent, the best quality entertainment."
On the Tony web site, hosted by IBM with feature content from Playbill, you can enjoy a video player link for up close and personal encounters with winners; access to their acceptance speeches and their thoughts on the impact of winning a Tony; an archive of nominees and winners in every category from 1947; Tony trivia; and a detailed profile of the fascinating Miss Perry, among other things, a pioneer for women producers on Broadway.
The Tonys are presented by the American Theatre Wing and the League of American Theatres and Producers. At the Wing, Sondra Gilman is chairman; Douglas Leeds, president; and Howard Sherman is executive director. Shubert Org president Gerald Schoenfeld is chairman and Charlotte St. Martin is executive director of the League. Award-winning Broadway producer Elizabeth I. McCann is Awards managing producer and Joey Parnes coordinating producer.
Ricky Kirshner and Glenn Weiss/White Cherry Entertainment are executive producers of the 2007 Tony Awards, with Weiss also directing.
Long-time sponsors VISA, IBM and Continental, the offiical airline of the Tonys, return.
Official partners of the Tonys include Sprint and Hilton Hotels. The official Awards web site, www.TonyAwards.com, is developed, designed, and hosted by IBM. Feature content is provided in cooperation with Playbill.com.

Have You Voted? Mark Your Ballot

The 2008 American Theatre Wing Tony Awards nominations are:
Highlights ~
For a complete roster of the 2007 Tony Award nominations and special awards, go to: www.tonyawards.com/.
[Photos: 1, 3, 7,14 and 16 ) PAUL KOLNIK 2, 4 - 9, 12, 13, 15, 17 and 18) JOAN MARCUS; 10) LORENZO AGIUS; 11) ELLIS NASSOUR]


Down Tony Awards Memory Lane

Who Was This Tony, Rather Toni,
The Namesake Of The Tony Tony Awards?


by
Ellis Nassour

Toni was the nickname of beautiful Denver actress Antoinette Perry, who, after several years playing ingÈnues on Broadway, turned to producing and directing in an era when women in the theater were relegated to acting, costume design, or choreography. The success of the same named home permanent product that was the subject of a huge media blitz caused her to change the i to a y. When she decided to move from acting and become a producer and director, she became a theatrical trailblazer for women.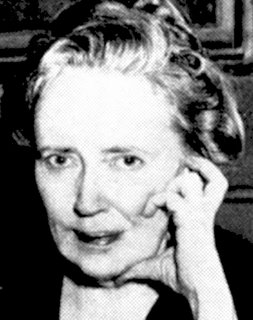 Amazingly, well into the 70s, Miss Perry was the only woman director with a track record of hits. Today, she's all but forgotten. In her prime, she showed innovative theatrical instincts and scored an enviable roster of hits - producing and often directing 17 plays in 13 years. In one month in 1937, according to her daughter Margaret, Miss Perry directed and produced three productions, "once rehearsing in our Fifth Avenue living room while peeling peaches for preserves."
Among her impressive hits were Personal Appearance [1934] and Claire Boothe's Kiss the Boys Goodbye [1938], a spoof of the search for Scarlett O'Hara for the film adaptation of Gone with the Wind. The latter had a stellar cast, including Benay Venuta, a perennial star of stage and screen [who died in 1995].
"Tony was rather a theatrical pioneer," said Miss Venuta, "in that she made a huge impact as a producer and director in an era of male theatrical powerbrokers. She was successful and success either earns you envy or respect. In Tony's case, it was both, but I never heard her criticized on the basis of being a woman."


A Tony Awards Photo Gallery
in honor of the 61st Annual Tony Awards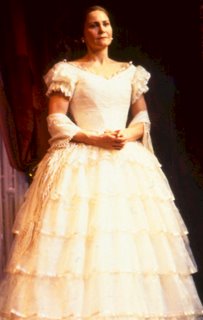 Clockwise : 1967: The first Tony Awards national telecast - Alexander H. Cohen, telecast and Broadway producer[left], [his wife] Awards writer Hildy Parks and director Clark Jones in ABC's mobile studio in Shubert Alley; 1967: Barbra Steisand, Joe Masteroff [left], John Kander and Fred Ebb pose in the Sardi's press room. Streisand presented Tonys to the composers for Cabaret; 1972: Richard Rodgers and Ethel Merman are honored with special Tonys after showstopping performances; 1995: Cherry Jones wins Actress, Play for The Heiress; and 1996, when the hostess with the mostest was Angela Lansbury.
Trivia
The Award
:

Early awards to honor Antoinette Perry by making her the namesake of best in theater awards were engraved ladies' compact and cigarette cases. In 1949 a contest was held to select a special design. Herman Rosse won with a silver medallion that, on one side, features the masks of comedy and tragedy and, on the other, a profile of Miss Perry. Initially, they were presented in felt cases. Later, they were mounted on a swivel stand.

DO YOU KNOW:

1. What now famous composer was rehearsal pianist for the original production of Styne/Sondheim/Laurents Gypsy?
A. Cy Coleman
B. Jerry Herman

C. John Kander
D. Frederick Loewe
E. Charles Strouse

2. Which of these one-word play titles took Best Play Tony Awards?
A. Art
B. Closer
C. Copenhagen
D. Da
E. Equus
F. Seascape
G. Tru

3. Which of these one-word musical titles took Best Musical Tony Awards? A. Candide B. Carnival! C. Fiorello! D. Gypsy E. Jamaica F. Mame G. Redhead 4. Which actresses tied for the coveted Tony Award for Best Actress in a Musical in 1968? A. Barbara Harris, The Apple Tree; and Mary Martin, I Do! I Do! B. Julie Harris, Skyscraper; and Angela Lansbury, Mame C. Angela Lansbury, Dear World; and Dorothy Loudon, The Fig Leaves Are Falling D. Mary Martin, The Sound of Music; and Ethel Merman, Gypsy E. Patricia Routledge, Darling of the Day; and Leslie Uggams, Hallelujah, Baby! 5. In 2003, Vanessa Redgrave in Long Day's Journey Into Night became one of a handful of actresses to have won a Tony, an Emmy and an Oscar. Who else can boast membership in this award trifecta club? A. Patty Duke B. Rita Moreno C. Suzanne Somers D. Joanne Woodward
6. Who is the only Tony to have hosted the Tony Awards since the first national telecast in 1967? A. Tony Bennett B. Tony Curtis C. Tony Martin D. Tony Quinn E. Tony Randall

7.
Three sets of family members have been Tony-nominated in the same category in the same year. Which duo below is not correct?
A. Tammy Grimes and daughter Amanda Plummer, 1982
B.
Rosemary Harris and daughter Jennifer Ehle, 2000
C. Lynn Redgrave and niece Natasha Richardson, 1993
D. Richard Rodgers and daughter Mary Rodgers, 1960
[Answers below]


Tony Memories: Gone but Not Forgotten

by Ellis Nassour

Looking back on four show business legends:
Society and Culture Doyenne: Through Kitty Carlisle Hart's 96 years as the perennial doyenne of New York society, not to mention her career on the concert stage, screen, TV, recordings, in opera niteries, it was said that she best was mingle. And no one mingled better than Miss Hart, widow of legendary writer/producer/director Moss Hart.
Miss Hart was never nominated for a Tony, but many Tony-nominees and winners owe her a debt of gratitude. She was more than wealthy, more than the elegant, bejeweled dress-up who went out on the town literally every night in support of various causes. Her philanthropy and presence helped raise millions for charities and cultural institutions. However, far beyond her lifetime dedication to fundraising, it was her enthusiasm for doing the impossible and bringing awareness to the forefront in the midst of obstacles that makes her someone to remember and cherish.
After 16 seasons on TV games shows, Miss Hart was appointed chair of the New York State Council on the Arts at a time when arts funding was disappearing. It was a job she relished, literally covering every inch of New York State. She got legislators to make a complete turnaround in support of culture. She was no snob. She was a champion of freedom of expression and of Broadway, Off Broadway, Off Off, the Metropolitan Opera, the Metropolitan, MOMA and numerous other museums.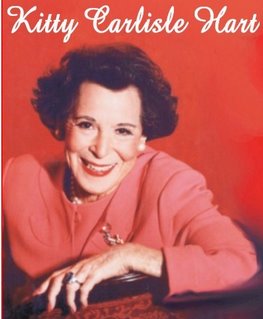 When she met Hart. It was love at first sight -- "for me," she laughed, "but it took a while for Moss to find out what he was ignoring!"
Their marriage, from most accounts in an apartment adorned with paintings by such admirers as George Gershwin, who was an early beau, Irving Berlin and Noel Coward, was a fairy tale one.
In 1961, four years after directing the landmark Lerner and Loewe musical My Fair Lady [for which he won the Tony for Best Director], Mr. Hart collapsed and died of a massive coronary. He was only 57. It was a devastating blow "as Moss was everything to me," said Miss Hart. "Everything!"
Forced to work, she went on TV, where appearnaces on game shows made her a household name. Following 16 seasons, she became to be reckoned with as State Arts chair, a post she held 21 years - stepping down at the age of 85, still going, going, going strong.
"It was a lot of work," she stated, "but worth it! There was no better way to give a child who's in trouble a chance at a new life than to introduce him or her to the arts." She traveled New York State exhaustively, visiting classrooms, museums, theater and dance companies to not only give encouragement but to also discover what they needed."
Miss Hart could move mountains to accomplish great things. In 1998, Miss Hart was named a "living landmark" by the New York Landmarks Conservancy. The next year, saw her induction into the Hall of Fame.
Of her passing on April 17 this year, David Lewis, Miss Hart's longtime musical director, said, "Kitty will be remembered not only as the grande dame of show business but also for her unselfish philanthropy and her support for American musical theater."
Miss Hart will be remembered this Tuesday [June 12] in a star-studded tribute beginning at Noon at the Majestic Theatre. The event is open to the public. Donations in memory of Kitty Carlisle Hart may be made to the Dramatists Guild Fund, 1501 Broadway, New York, NY 10036.

Miss Broadway Pizzazz: The Tony Awards have had many sensational moments. Three that come to mind featured the late Dorothy Loudon, who passed away in November at 70. Two of those were on the same telecast. Miss Loudon had been a major cabaret star and plugged around Broadway for years. She was often side-lined by short-lived musicals, temper tantrums with directors and bouts with alcoholism. She came into her own in the 1973 Broadway revival of The Women.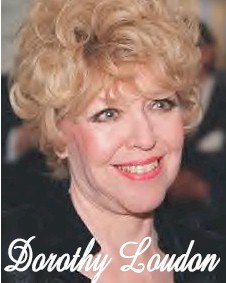 When she won the Tony for her 1977 comeback role as Miss Hannigan in Annie, she couldn't believe the audience response. By the time of Ballroom, she was adored. [Noises Off, following Angela Lansbury in Sweeney Todd and starring opposite Katherine Hepburn in West Side Waltz came later.]
Miss Loudon was a master comedienne, but capable of great pathos as she displayed on the 1979 telecast as a Best Actress nominee for Ballroom [nominated for Best Musical; oddly, Alan Bergman/Marilyn Bergman/Billy Goldenberg's score wasn't]. She sang her the poignant "Fifty Percent," which had the house in a hush.
The 1983 telecast at the Uris featured an all-star salute to Gershwin [for whom the theatre was renamed at broadcast's end] featuring Ginger Rogers, Jack Lemmon, Diahann Carroll and producer Alexander Cohen's "Tony Awards Repertory Troupe." Miss Loudon was a charter member.
She made her entrance down a long flight of stairs to the music of an onstage pianist. She sported a sequined Royal Blue gown and black boa, accessorized by a sparkling tiara. As she slinked to the piano, she threw the boa onstage and told it "Wait in the car!" Miss Loudon began, in that famous growl of a belt, an obscure Gershwin/Herbert Stohart song from 1925's Song of the Flame, "Vodka," frequently stopping the orchestra for such dialogue as: "Many important people hereÖCould mean a combackÖIn the Russian Tea RoomÖI'm not too good for this dress!ÖI'm too good for this song." By the time she took her bows, plopped on the stage floor, the audience was rolling in the aisles. The applause was thunderous. Backstage, Miss Loudon, still a bit flushed, exclaimed, "I couldn't believe what I was hearing. I was on Cloud Nine and could have floated offstage!"
Then there were the twin Loudon showstoppers from 1984's Tony tribute to Broadway's tunesmiths. In yet another tiara, Miss Loudon entered the Gershwin stage in a white gown dotted with rhinestones and a mink-trimmed plunging neckline - it was worthy of Catharine the Great! Standing atop a silver Rolls Royce, she was serenaded by Robert Preston, Tony Randall, Tony Roberts, Robert Guillaume, Larry Kert and a male chorus - all in red riding outfits - with "Mame." Miss Loudon didn't sing, but her ad libs were priceless: "Don't look in your programÖIt's me!ÖJerry, think of me for the sequelÖI was thinking of keeping the gown, but I got one just like it at home so I'm gonna keep the carÖand the boys." Moments later, she brought the house down again with a rendition of "Broadway Baby" from Follies.
[Chris Cohen, son of Alexander Cohen and Hildy Parks, of C&C Visual and producer of Broadway's Lost Treasures, was the stage manager and helped push that Rolls onstage. BLT includes Miss Loudon's "Broadway Baby."]
Miss Loudon, who had a delicious, devilish sense of humor and could be "bawdy" beyond belief, was one of the gals who was just one of the boys. When she died November 14, 2003 she left us as the pure definition of Broadway pizzazz.

The Tap Dance Kid: M-G-M musicals legend Ann Miller of the long-legs, raven-hair actress and machine-gun-style tap dancing won stardom in the golden age of movie musicals and in the hearts of millions, but was never nominated for an Academy Award. However, her showstopping turns in Sugar Babies earned her a 1980 Best Actress Tony Award nomination.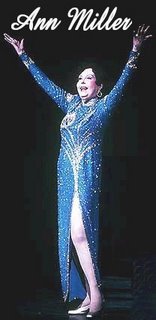 "It was a thrill when [associate producer] John Bowab brought me to Broadway in Mame," said Miss Miller, "but I came in long after my old friend Angela Lansbury. I always considered Sugar Babies my big moment. To be in a show nominated for Best Musical was, well, quite a big deal. And, then, to be nominated!"
Miss Miller had the wardrobe, make-up and hair crew from Sugar Babies to help get her into her Tony mode. That year, the awards were being telecast from the Hellinger, which was where the show ran. Miss Miller's long-time friend, Dolores Gray [whom she'd known since they did 1956's The Opposite Sex, the musical re-make of The Women for MGM], a Tony winner and Broadway belt legend, was in the audience delighted the star.
"In the year of Barnum and Evita, I didn't have high hopes for our show," admitted Miss Miller, "or myself, being in the running with Patti Lupone. As they say in Hollywood, it was a thrill just to be nominated! And really it was - especially for something I loved doing all my life - tap dancing. What made it more wonderful was being recognized by Broadway!"
Miss Miller died January 22, 2004.

The Understudy Gets the Nomination: Larry Kert of West Side Story fame [who, amazingly, has never been induced into the Theatre Hall of Fame], wasn't nominated for a Tony for his performance as Tony in WSS. However, he holds the distinction of being the only cast replacement to be Tony-nominated -for Best Actor, Musical for his performance in the original Company.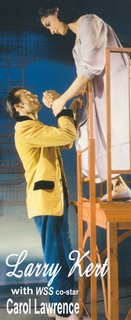 He won that distinct honor over opening night star Dean Jones, who a little over two weeks following the opening and after recording the cast album, announced he was leaving due to illness. He was very depressed as a result of a bitter divorce from his wife of 17 years and found a show about hard-edged, unromantic relationships too painful.
It was contended that not enough members of the Tony Awards Nominating Committee were able to catch Jones, whose reviews as Bobby could have established him as a Broadway star. But they had plenty of time to see Kert.
"It was a crowing glory moment," said Kert. "We never understood what the thinking was when neither Carol [Lawrence] or I got nominated for West Side Story. I mean, we were the leads in a hot, now, ground-breaking musical put together by a trio of theatrical genuises."
When Kert opened in Company on the West End, Columbia Records took him into the studio and had him record all of Bobby's tracks for the London Original Cast album, however, listen closely, and you can hear Jones on the duet harmony takes. On Columbia's re-mastered CD, Kert is featured on a bonus track, singing "Being Alive."
Kert died June 5, 1991, three days after the Tony Awards.

Broadway: the Golden Age on PBS
Perfectly timed to be pre-Tony Awards entertainment, Rick McKay's acclaimed and award-winning documentary Broadway: the Golden Age, by the Legends Who Were There will give a repeat performance Sunday [June 10] on WNET/Thirteen at 3 P.M. [Saturday, June 9 at 2:30 on L.A.'s KCET] and PBS stations around the nation. Featured are interviews with over 100 stars.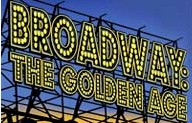 Broadway: The Golden Age is available on DVD [BMG/SONY, SRP $20] in the full theatrical director's cut [30 minutes longer than the TV edition] with 90 minutes of bonus features, rare footage, a [half-hour] "sneak preview" of the upcoming sequel Broadway: The Next Generation; and a two-hour director's commentary by McKay. To order the DVD or a personalized copy, go to www.broadwaythemovie.com.

Lost Treasures from Broadway
Anyone interested in the archives of great performances from the Tony Awards, including the early shows produced by Broadway impresario Alexander Cohen [through 1986] will enjoy excerpts from those telecasts presented on Broadway's Lost Treasures. Acorn Productions has issued a boxed set of Volumes 1-3 [SRP, $60].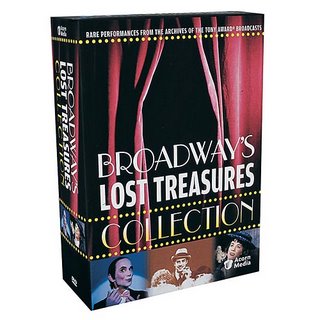 Volume 3, for example, is a motherlode of rare Broadway moments: 23 production numbers, including the company of the lavish revival of 42nd Street ["We're In the Money"], Gwen Verdon performing "Whatever Lola Wants" from Damn Yankees along with, among others, an eight minute tribute to Ethel Merman, a Julie Andrews medley and numbers from Fosse, A Funny Thing..., How Now Dow Jones, Into the Woods, Kiss Me Kate, Peter Pan, Ragtime and West Side Story.
A bonus bonus DVD is a real plus with some rare excerpts from 18 nominated Best Plays featured on Tony telecasts. Performance highlights are by Jane Alexander, Philip Bosco, Art Carney, Charles Dutton, Morgan Freeman, Victor Garber, James Earl Jones, Linda Lavin, John Lithgow, Brian Stokes Mitchell, Gary Sinise and, among others, Maggie Smith.
[Trivia answers: 1. C ; 2. C, D and E; 3. C and G; 4.E; 5. B; 6. E ; 7. A ]


[Photos: 19) Collection of ELLIS NASSOUR/ The New York Times archives; 20 - 24) Collection of ELLIS NASSOUR/CHRISTOPHER LUKAS; The New York Times archives; ABC-TV; JOAN MARCUS; WHERE magazine; 25) Hart Estate; 26) AUBREY REUBEN; 27) Papermill Playhouse; 28) Collection of Ellis Nassour/FRIEDMAN-ABLES ]

Recent Archive :

Tuesday, May 1, 2007
[ STARS ] Drama Desk Honors 2007 Nominees; Celeste Holm and Jane Powell Feted; Dreamgirls On DVD
Monday, May 7, 2007
[ STARS ] Donna Murphy: Singing in a Different Key in LoveMusik

Friday, May 11, 2007
[ STARS ] Tom Jones and Harvey Schmidt on 110 in the Shade; Champion Legends Onstage in Deuce; Encores! Salutes Broadway Revues in Stairway to Paradise
Tuesday, May 15, 2007
[ STARS ] Brian Murray's Back as Gaslight Sleuth; Country Star Larry Gatlin Goes Metro; Papal Audiences; Brit Invasion; At the Obies with a Knight and a Nixon; A Few Words from Dame Helen
Monday, May 21, 2007
[ STARS ] 2007 Drama Desk Awards - Utopia 7, Spring 4 As Win Streak Continues, Gasp! A Tie for Actress, Musical; 2007 Tony Nominees' Reception; FutureStage Playwrights; Comedy Every Night
Wednesday, June 6, 2007
[ STARS ] Free Shakespeare; Lunch with the Stars; Judy and Mickey Salute; Florence Henderson Sings; Jerry Orbach Honored; Backstage Divas; Sartre Mixed with Juliette Greco; West Side Story Anniversary; At the Met
Friday, June 8, 2007
[ STARS ] The Tony Awards Enter Seventh Decade Celebrating Broadway Excellence; Have You Voted?; Antoinette Perry, Who?; Tony Memory Lane; Gone but Not Forgotten
Ellis Nassour is an international media journalist, and author of Honky Tonk Angel: The Intimate Story of Patsy Cline, which he has adapted into a musical for the stage. Visit www.patsyclinehta.com.

He can be reached at [email protected]
Why are you looking all the way down here?
For more articles by Ellis Nassour, click the links below!
Previous:
Remembering Kitty Carlisle Hart
Next:
A LuPone and a Gypsy for a Broadway Time Capsule; Summer Broadway Festival; Lois Smith Surfaces; Summer Film; Screen Goddesses
Or go to the
Archives