Lincoln Center's American Songbook series 12th season finale closes next week with two gifted interpreters of song: Tony nom Rebecca Luker, currently starring in Mary Poppins, on March 2 at 8:30 P.M.; and Tony/Drama Desk winner, Presidential Medal of Honor and Kennedy Center honoree Chita Rivera on March 6 with two shows, 8:30 and 10:30.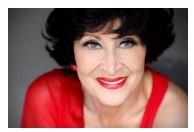 Tony and DD-nom'd composer Jeanine Tesori [Shrek, Thoroughly Modern Millie, Caroline, or Change], performs March 4 with guests Tony winner Chuck Cooper [Finian's Rainbow, Caroline..., The Life], Tony and DD nom Daniel Breaker [Shrek, Passing Strange], and the Broadway Inspirational Voices.
Also, appearing next week are baritone/composer Gabriel Kahane, who writes/performs music bridging classical/pop/theater and theatrical worlds, on March 3; and Todd Snider will bring his folk melodies and dry humor to A.S. on March 4.
American Songbook is sponsored by Pfizer and presented in the intimate Allen Room, with its spectacular vista of Central Park and Manhattan skylines. of the Time-Warner Building's Rose Hall. Tickets range from $35 - $95 and are available online at www.AmericanSongbook.org; through CenterCharge, (212) 721-6500, and at the Avery Fisher and Rose Hall box offices.
Additional support for the series is provided by Fisher Brothers, Amy and Joseph Perella, Sara and Maury Rosenberg, Jill and Irwin Cohen, Bank of America/ Merrill-Lynch, and, among others, the NY State Council on the Arts.

Those Pipes Were a Calling
Last Saturday, in the American Songbook series, Tony and Emmy winner, Golden Globe nom, and hometown gal Leslie Uggams gave her first New York concert in 18 years. It was flawless and, as far as the timbre of her voice, as if time had stopped. Where had that voice been? Well, here and there.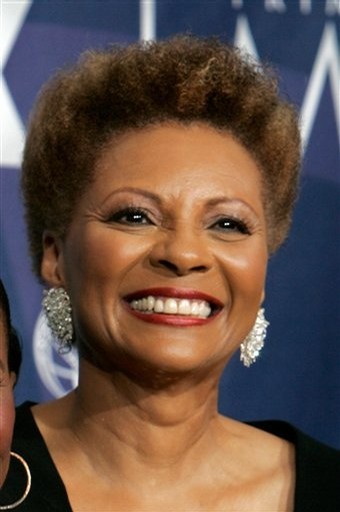 She's been doing concerts - just not in NY, and plays. Most recently, she was Off Bway in Signature Theatre Company's revival of Leslie Lee's The First Breeze of Summer; and, prior to that, on Bway, as Ethel Thayer in the revival of On Golden Pond co-starred with James Earl Jones.
The good news is that it appears she's headed back to Bway in Stormy Weather, the musical about Lena Horne.
For Uptown/Downtown, conceived and directed by Michael Bush [who's the director of the upcoming musical Stormy Weather], who Miss Uggams looked back on over a half century in the business. She began with new spin on "There's a Boat That's Leavin' Soon for New York" [from Porgy and Bess], interpolating a section of "New York, New York" to personalize it. She used an autobiographical adaptation of "Born in a Trunk," the Garland showstopper from A Star Is Born, to introduce the audience to her years as a child star and singer in Harlem clubs.
She sang songs made famous by Louis Armstrong, Billie Holiday, Ella Fitzgerald, and Dinah Washington - artists she appeared with at the Apollo [get this, from age 9-16; but, in fact, she'd been recording since age 8, and appearing on radio and in a network sit-com]. She did some high-steppin' jive and had the audience ROTF with stories of what transpired backstage.
As she segued into a mellow mood, Miss Uggams stunned the audience who seemingly had forgotten what she's capable of. Her renditions of "Summertime" and "I Got Plenty o' Nothin' [P&B] brought the house down. As she perched on the piano in a solo spot and rendered "If He Walked into My Life" [Mame], the response was more thunderous. She later reprised songs from her award-winning role in Hallelujah, Baby, "My Own Morning" and "Being Good." Skipping over her Sing Along with Mitch TV days, which made her a household word, Miss Uggams closed with a torch classic, done to perfection, "Stormy Weather."
Miss Uggams was ably abbetted by musical director Don Rebic on piano; Steve Bargonetgti, guitar; Ray Kilday, bass; Walt Weiskopf, woodwinds/brass; and Buddy Williams, drums.

Heading to Broadway and the Carlyle
Stormy Weather, the loosely biographical musical based on the life of Lena Horne, legendary singer, beauty, and star of MGM movie musicals, starring Leslie Uggams as the "older" Miss Horne, in engagements in Phily at the Prince Music Theatre and on the West Coast at the Pasadena Playhouse broke b. o. records.
The musical takes Lena Horne from the chorus of the Cotton Club in the 30s through the swing era to the soundstages of MGM, her blacklisting for being tagged a Communist sympathizer to her ultimate "comeback" in her brilliant and often searing 1981 one-woman show on Broadway, The Lady and Her Music.
Conceived and written by Sharleen Cooper Cohen, S.W. is filled with musical gems from the Porter, Arlen and Mercer, Rodgers and Hart and Strayhorn songbooks. Michael Bush, former associate A.D. of Manhattan Theatre Club, is onboard as director, with Randy Skinner as choreographer.
"It takes audiences on the full journey," says Miss Uggams, "the stormy times and the extraordinary ones. Both the younger and older Lena are out there and very much a part of everything."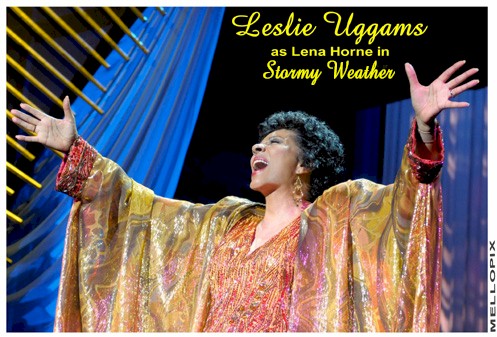 Among the featured roles are the younger Lena Horne; Miss Horne's first husband, composer, MGM music director, arranger, and pianist Lenny Hayton; and author, actress, and MGM vocal coach Kay Thompson, who's enjoying a huge revival of interest thanks to her goddaughter Liza Minnelli,
Uggams was the ultimate Horne fan. "Anytime she was in a musical, I went to the theater. When she was in a movie, I was there. I think my parents got tired of me always talking about Lena!, Lena!, Lena!"
She has Miss Horne partially to thank for her Tony Award. "Hallelujah, Baby" was written for Lena," she explains, "and when she passed on it, I got the role."
Hallelujah, Baby![1967] was a cavalcade of African-American history from the turn of the 20th Century to the late 60s with music by Jule Styne, lyrics by Adolph Green and Betty Comden and book by Arthur Laurents. "I was 23 and on Broadway in a show written by legends. I couldn't believe it."
Miss Uggams' manager/husband Grahame Pratt and producer Stewart Lane are looking to open for the 2010-2011 season, says Mr. Pratt, "in a theatre West of Broadway."
Asked how she keeps those "pipes" so pristine, Miss Uggams replied, "I just respect them and take care of them."
Miss Uggams will make her Cafe Carlyle debut on March 30. The engagement runs through April 17. For reservations, call (212) 744-1600.

Oscar-winning Tunes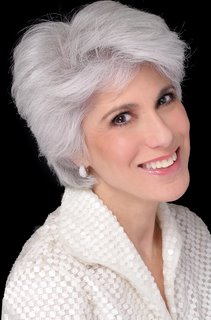 Sunday at 6 P.M. at Birdland, in the countdown to next Sunday's 82nd annual Academy Awards, multi-cabaret award-winner and Bway producer Jamie deRoy's Jamie deRoy & Friends will present a line-up of great voices for her third tribute to Oscar-winning and nominated tunes. The show is a spinoff of her MAC Award-winning variety series.
"We're going to take an entire year," promises deRoy, "and sing all the songs, winners and nominated. And the audience gets to vote for Best Song." One lucky audience member will win a pair of tkts to the Dame Edna/Michael Feinstein revue, All About Me at the Henry Miller.
Headlining will be DD-nom Christina Bianco [Forbidden Broadway Goes to Rehab, Newsical], DD winner and four-time Tony nom Gregg Edelman [1776, Into the Woods]; London triple-threat, Bonnie Langford [Chicago, Bway and W.E. companies]; two-time Emmy winning music director/composer John McDaniel; critically acclaimed cellist Peter Sachon; and show-stopping singer Terri White [Finian's Rainbow].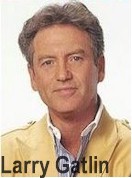 Special guest will be Grammy-winning hitmaker singer/songwriter, Larry Gatlin, who'll perform "I'm Easy," Keith Carradine's Oscar-winning song from Nashville.
Not to be missed is deRoy's send-up of the Oscars, June Reisner's "At the Academy Awards," which goes, in part:
"The designer of the costumes and the technicolor team.
The editor of dialogue, the editor of edits.
The author of the novel and the screenplay and the credits . . .
The musical director, the arranger of the score,
The boy who went for coffee and the man who mopped the floor . . .
The talent of my leading man and each supporting actor.
My doctor, my psychiatrist, my nurse, my chiropractor . . .
My manicurist, manager, the cinemascopic screens.
The twenty thousand extras and the movie magazines.
But more than all the others and I say this with a tear,
One beautiful human being is behind my being here.
For the courage to do picture the way they ought to be,
I thank the talent and the brilliance and the fortitude of me.
Me! Me! Little ole Me! . . ."
Staging the concert is Barry Kleinbort, with Lanny Meyers as musical director.
Jamie deRoy & Friends has eight multi-artist CDs on the Harbinger and PS Classics labels. The cover at Birdland is $25, $35 for premium seating, plus $10 food/beverage minimum. For reservations, call (212) 581-3080 or visit www.birdlandjazz.com.

Marilyn Maye's in Love
Grammy nom, legendary RCA recording artist, and the artist dubbed "Super Singer" by Johnny Carson [in her 75 + appearances on the Tonight Show] Marilyn Maye continues her conquering of the New York music scene at Feinstein's at Loews Regency, where she opens on March 2 with a new show, In Love Again, through March 13.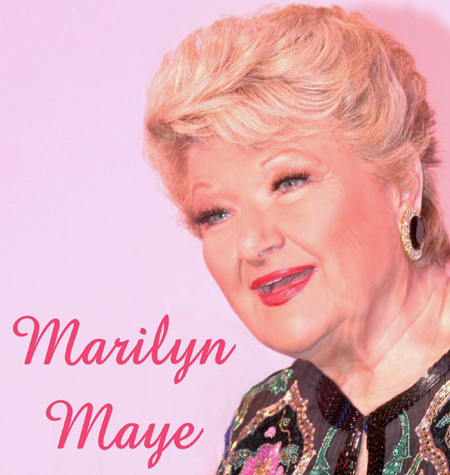 Among her numerous RCA hits were "Cabaret," released in advance of the Broadway musical; How Now, Dow Jones's "Step to the Rear," by Carolyn Leigh and Elmer Bernstein which she performed four years on Lincoln Mercury commercials; Lerner and Lane's "Too Late Now," chosen by the Smithsonian for inclusion in its 20th Century permanent collection;and, "probably my most requested songs," Grand and Boyd's torch "Guess Who I Saw Today" from the revue New Faces of 1952.
Ella Fitzgerald called her "the greatest white female singer in the world." New York cabaret aficionados have come to regard Miss Maybe as a national treasure. Now in her 80s, she has the stamina and the crystal vocal pipes of someone half her age. Onstage, she manages to run the gamut of super elegant to super fun.
"This will mark my 14th engagement in New York since 2006," points out Miss Maye, "not including the five appearances for the Mabel Mercer Foundation and cabaret award programs. It's going to be most exciting to spend two weeks singing in that lovely room on Park Avenue."

She brags that New York audiences are the best. "They understand the work. They get it. They know that what I do isn't easy, that it's carefully planned and then honed through the years. The approval, respect, and recognition I've received at the Metropolitan Room has been an overwhelming joy. The awards are so lovely, especially at this time in my life, were so totally unexpected and are so very appreciated."
She explains she feels blessed with her eight Metropolitan Room engagements. "I received enormous recognition for my work. The friendships I made there have enriched my life."
Last April, Miss Maye appeared as guest artist with Michael Feinstein at Zandel Hall "we had such a thrilling experience that he suggested I play Feinstein's. "The opportunity to play Feinstein's was irresistible."
Working New York, she states, has always been not only special but also important to a career. "Years ago there were so many prestigious clubs. I performed at the Copacabana, El Morocco, the Living Room, Michael's Pub. Now, the number has dwindled."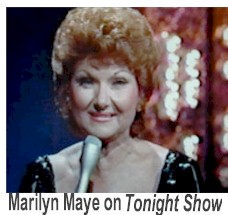 Tedd Firth [Birdland's Cast Party] will be music directing and on keyboards, with Tom Hubbard on base; and Jim Eklof, working with Miss Maye for 48 years, on drums.
"I simply adore Tedd," gushes Miss Maye. "He's totally sensitive to the singer - the lyrics, the singers' phrasing. There's no ego with this young man. He only cares about accompanying and playing what will make the music and the performance the best possible. He's so musically intelligent and knowledgeable."
The right pianist is a necessity, she says strongly. "I'm in a lot of musical bags - Broadway, show tunes, novelty material, and jazz always underlies the feel of every tune. My musicians play in all these styles. The 'rubato' balance is so essential."
The arrangements are a cooperative effort between Firth and Miss Maye. "We coordinate the material, chords, variations on structure, and the unusual rhymic ideas. What most impresses me about Tedd is the depth of his understanding whether the tunes are old or brand new."
Miss Maye is always secretive about the songs she'll be singing, "because I feel it ruins the element of surprise, which is part of the audience's enjoyment. Always with me, the audience is the star." There will be "more than the usual number of positive songs about love than I usually do." She broke tradition by noting that she'll do several songs from the vast songbook of her mentor Steve Allen, who was first to "discover" her and have her as a regular on the Tonight Show. "One of my favorite songs by Steve is this wonderful ballad called 'I Love You Today.'"
"I love uptempo, jazz, songs where I can belt, and ballads," she states. "I can get my teeth and voice into ballads. I find whimsical tunes are fun for me and the audience. With me, it's always a party."
In the 1970s, Miss Maye made the transition from cabaret to theater, starring in
productions of Can Can, Follies, Mame, and Hello, Dolly!
Another transition was to appearances with symphony orchestras, then supper clubs in the mid-West, which have sustained her for several years. Two years ago, she says "in an ironic twist of fate, I was rediscovered here though I've never stopped working! It has been most gratifying."
There's more good news: a new CD is in the works. For ore information, visit www.marilynmaye.com.
The cover for Marilyn Maye In Love Again at Feinstein's..., depending on day and time of show, is $40 with a $40 food/drink minimum. Shows are at 8:30 Tuesday - Thursday, 8 and 10:30 on weekends. $60 premium and $75 up-front seats are available. The weekend late show has and additional $25 minimum. For all shows, there are some seats, based on availability, for $40 and no minimum. Jackets are suggested, but not required. To reserve, call (212) 339-4095 or book online at feinsteinsatloewsregency.com or TicketWeb.com.

TalkOut

Jon Marans' The Temperamentals at New World Stages begins TalkOut Mondays, post play discussions with celebrity guests on Monday. Obie-winning playwright/author/activist Larry Kramer, co-founder of Gay Men's Health Crisis and ACT UP, and playwright/novelist Paul Rudnick kick off the series.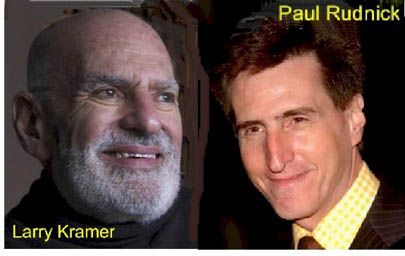 The Temperamentals, a love story set against the turbulent founding of the Mattachine Society, the country's first LGBT rights org, stars Thomas Jay Ryan [In The Next Room] as outspoken labor activist Harry Hay, and Michael Urie [TV's Ugly Betty] as Viennese up-and-coming designer Rudi Gernreich. The director us Drama Desk nom Jonathan Silverstein [The Dining Room], resident director of the award-winning Keen Company.
The title refers to the early 50s slang/code word for "homosexual." According to Marans, "it was part of an underground language used to communicate in their world where danger was always an underlying presence."
Upcoming guests will be Elizabeth Ashley, Charles Busch, playwright Bill C Davis [Mass Appeal, Avow, Judith Light [Ugly Betty, among other countless credits; producer of the gay-themed film Save Me], Terrence McNally, David Hyde Pierce, co-producer Daryl Roth, radio host/activist David Rothenberg, and BC/EFA exec director Tom Viola.
Ticket for The Temperamentals are: $65 and available at the box office, through TeleCharge (212) 239-6200 or (800) 432-7250, and at www.TeleCharge.com. There are mezzanine $25 student tickets, available in advance, which must be purchased at the box office. For performance schedule, TalkOut guest updates, and more information, visit www.thetemperamentals.com.

Brush Up on Half Your Shakespeare
The New Victory Theater will be presenting Reduced Shakespeare Company's The Complete Works of William Shakespeare (abridged) from March 5 - 14. One of London's longest running comedies, this production is a 21st century adaptation of the 90s cult classic, which played on the West End for nine years, achieving international cult status.
The Complete Works... features Reed Martin, Matt Rippy, and Austin Tichenor, taking audiences through raucous, fast-paced parodies of the Bard's 37 play canon in 100 minutes - or less. This irreverent romp includes a send-up of Romeo and Juliet, Titus Andronicus as a cooking show, a rap Othello, and, along with many others, and a one-minute Hamlet.
Since its 1981 California origins as a pass-the-hat performance troupe. the RSC has created numerous stage shows, TV programs, even played the White House. The company has been nominated for an Olivier and two D.C. Helen Hayes Awards.
The 7 P.M. performances of March 12 will be sign-interpreted performance with a teen-only, post-show programming [suitable for ages 12-15]. Member tickets are $12.50 - $24.50; non-Members, $12.50 - $35 and available at the New Victory Box Office, online at www.NewVictory.org , or by calling (646) 223-3010. Those purchasing tkts to this and at least two other N.V. prods during the 2009-2010 season become members and save 30% on tickets.

Lea Playa Café Carlyle
Olivier, Tony, Drama Desk, and Outer Critics Award-winning actress Lea Salonga
will make her New York supperclub debut at the Café Carlyle in The Journey So Far from March 9 - 27.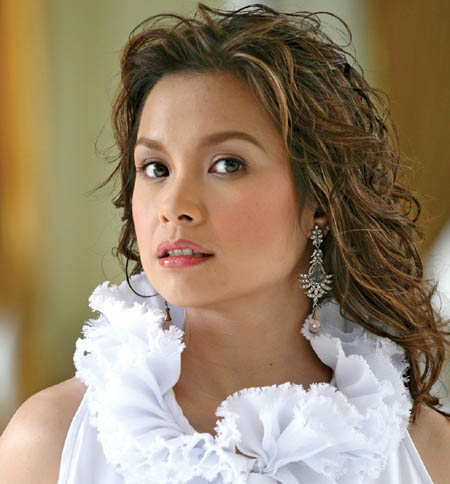 The Philippine star was catapulted to international stardom when cast at 17 as Kim in Miss Saigon. She later appeared in Les Miz and was chosen by Disney for the singing voices of Princess Jasmine in Aladdin and the title character in Mulan.
In her 30-year career, Salonga has performed for five Philippine and three U.S. presidents, at benefits for Diana, Princess of Wales, and for HRM Queen Elizabeth II. For more information on her career and recordings, www.leasalonga.com.
In The Journey So Far, Salonga will feature songs that cross the genres of Filipino music, musical theater, film, and the American songbook. She'll be accompanied by a quartet. Larry Yurman will be music director/pianist. Directing will be Daniel Kutner.
For shows Tuesday - Friday at 8:45 P.M., seats are $75, with VIP seating at $125 and seating at the bar, $45; and Saturday at 8:45 and 10:45, $85, $125, and $45. Dinner seatings are at 6:30, 7, and 7:30. For reservations, call (212) 744-1600.
There's the strong possibility that Salonga will soon be back on Broadway. While she's in town, she'll continue in development readings of a musical set in the U.S.'s infamous Japanese internment camps during WWII.
Salonga will play Grizabella in a limited July premiere engagement of Andrew Lloyd Webber's Cats, to be presented at Manila's Philippine Culture Center mainstage, the Tanghalang Nicanor Abelardo Theatre. The international cast will also feature Australia's John O'Hara in the role of Rum Tum Tugger.
Still a stunning beauty at 38, Salonga made her stage debut at age seven in The King and I, which was followed by roles in a number of local productions of Broadway musicals, and she later hosted her own national variety TV show, Love, Lea. She was "discovered" by Cameron Macintosh in the Philippines when casting for Miss Saigon. Salonga went on to be the original Kim on the West End and Broadway premieres. Additional Broadway credits including Les Miserables and Flower Drum Song. She's also the singing voice of Princess Jasmine in Disney's Aladdin, which had the Oscar-winning song "A Whole New World."
Salonga, who had been making her home on the West Coast, returned to her native Philippines about two years ago with her husband and daughter. She recently toured Asian mainstages with Broadway Asia's production of Rodgers and Hammerstein's Cinderella.

Theatrical Recipe for Good Eatin'?
Food for Thought/Cause Célèbre is presenting the final two performances of Recipe For Life, one-act comedies and dramas by Susan Charlotte, Tandy Cronyn, A.R. Gurney, and Neil Simon on Sunday at 2 and 7 P.M. and March 7 at 7 P.M. at Theatre Row's Acorn. The casts include Kathleen Chalfant, Jake Robards, Miriam Silverman, Frances Sternhagen, Maria Tucci, and Harris Yulin. Directing are Christopher Hart and Antony Marsellis.
Ms. Cronyn's piece is about her mother, theater icon Jessica Tandy, "whose talent," she says, "was not all on stage. She was quite a wonder in the kitchen as well." Simon "explores the art of cooking or not, as it were" in his Tallulah Finds Her Kitchen which he wrote for Tallulah Bankhead. Gurney's The Love Course "mixes two professors, two students, a limited amount of love and a lot of literature are the ingredients in this comic stew." In Charlotte's The Hairdresser, Chalfant "faces a bad hair day as she is about to go to the Tonys on her sixth nomination and suffers an identity crisis."
Tickets are $66.25 and available at the Ticket Central box office on Theatre Row and by calling (646) 366-9340.

Boston Arts Fest in NY
March 4 - 10, for its third annual visit to New York, Boston U's College of Fine Arts' InCite Arts Festival, themed What's Past Is Prologue, is branching out to venues throughout the city. Jim Petosa, director of B.U.'s School, is the Festival A.D.
The festival will feature performances, exhibits, gallery walks, and screenings of the docs I Remember Better When I Paint, on the positive impact of art and creative therapies on people with Alzheimer's, and The Redstones NYC, a festival of short films by grads/undergrads of film/TV studies sponsored by Viacom chair Sumner Redstone.
It will premiere Jenny Rachel Weiner's Diventare, directed by Ellie Heyman; and Marjorie Merryman's one-act opera adaptation of Antigone. There'll be a performance of Monteverdi's Vespers of 1610 by the Grammy-nom'd Boston Baroque period orchestra and chorus; and an exhibit of alumni art and sculptures, Reunited.
Some events are complimentary. For schedules, pricing, venue, and other information, visit www.bu.edu/cfa/incite or call (617) 353-3350.

At the Movies
Don Argott's damning The Art of the Steal [IFC Films], a hit at the 2009 New York Film Festival, is a quite intriguing doc with thriller intrigue on how culture has become big business. It focuses, no-holds-barred, on the shameful and determined-at-any-cost quest for tourism dollars by powerful Pennsylvania politicians and normally highly-respected charities as they go about breaking the will of the founder of the prestigious Albert Barnes Foundation museum [established in 1922] and school in order to acquire its beyond-priceless treasure of Post-Impressionist masters. A rough estimate of the value of the Cezannes, Degas, Manets, Matisses, Modiglianis, Monets, Picassos [46], Renoirs [181], Rousseaus, Seurats,Van Goghs [7] is $35-billion!
Their goal, successful in the end, was to move the trove from its jewel box site in the nearby sleepy suburb of Merion to a new multi-million dollar parkway site in central Phily. Worse than the powerbrokers' greed is the silence of America's major museums, including the Met. This is quite an eye-opening film.

On DVD

The award-winning documentary, The Brothers Warner, an intimate family portrait of four legendary Hollywood film pioneers who founded and ran Warner Bros. for more than 50 years, makes its DVD debut March 9th [Warner Home Video, 94 minutes; SRP, $20]. Written and directed by Cass Warner Sperling, long-time studio head Harry Warner's granddaughter, and produced by Warner Sisters, Sperling's independent production company, the documentary has been presented at 33 national and international film festivals.
It traces the history of the studio that brought sound to film and contains film clips, never-before-seen photos, and interviews with Dennis Hopper, Debbie Reynolds, Angie Dickinson, Norman Lear, Tab Hunter, Efrem Zimbalist, Jr., and Samuel Goldwyn Jr.

Collaborating with Sperling is Oscar -winning editor Kate Amend; cinematographer Arlene Donnelly Nelson [A Mighty Wind, For Your Consideration], and multi-Grammy-winning composer David Campbell [Brokeback Mountain].

The Brothers Warner is based on Sperling's best-selling book. The bros. rose from nothing, overcame personal tragedies, and as the film industry was emerging opened a storefront theater with a sheet for a screen and borrowed funeral parlor chairs. They were among the first to shoot stories that were ripped from headlines. Warner gathered quite the A-list of stars, but didn't take kindly to rebellion. When James Cagney, Bette Davis, and Olivia de Havilland fought the contract system as a way of demanding quality pictures, the bros. fought hard but eventually caved.
Ellis Nassour is an international media journalist, and author of Honky Tonk Angel: The Intimate Story of Patsy Cline, which he has adapted into a musical for the stage. Visit www.patsyclinehta.com.

He can be reached at [email protected]





Why are you looking all the way down here?
For more articles by Ellis Nassour, click the links below!

Previous: Over 40 Years Later, Mart Crowley Revisits The Boys in the Band

Next: Hollywood's All Dressed Up for the Oscars; New to DVD; Movies: the Way They Were

Or go to the Archives