The late Mario Lanza, whose stunning voice brought tenor arias to the world in lavish, big-screen movies, is being remembered Thursday night [7:30] in Lincoln Center's Alice Tully Hall. The program, Be My Love: The World of Mario Lanza - subtitled A Gala Salute to the Great American Tenor of the Silver Screen, is being presented by Opera News Magazine to benefit the Metropolitan Opera Guild. It will be followed by a champagne reception.

Opera News editor-in-chief Paul Driscoll will be host such notables as renowned 40s and 50s sopranos and Met stars Licia Albanese, who sang opposite Lanza in MGM's Serenade, and Lucine Amara, who appeared with Mario Lanza in the very loose bio pic The Great Caruso [1951]; and international opera star of the 50s Elaine Malbin, who not only recorded dues with Lanza for his RCA Red Seal releases but also starred at City Opera, San Francisco Opera and in numerous TV opera productions.
Miss Albanese, whom very, very few have ever doubted, said of Lanza, "He had everything that one needs - the voice, the temperament, perfect diction."
Also on the program will be Met tenor Richard Leech, whose boyhood idol was Lanza. "For me," said Leech, who's performed his own Lanza tribute, "it was Mario Lanza, booming from my parents' hi-fi, that was my first exposure not only to opera but to the tenor voice. His voice was so big, it was unbelievable. To this day, whenever Mario Lanza's name is mentioned, it brings a smile to just about every music lover's face."
Recalling the Lanza they knew and admired will be Golden Age MGM musical stars Ann Blyth, who co-starred with Lanza in The Great Caruso and opposite his voice in The Student Prince [1954], and Jane Powell, who never starred with Lanza but who was the sweetheart of the Metro lot at the time he was thrilling audiences with his powerful voice that often was compared to Del Monaco and even Caruso.
"I knew who Mario was," recalled Miss Blyth. "At that time, it would have been impossible not to - if you went to the movies, or especially if you were part of the movie colony. He was a major star. Being a singer myself, I greatly admired his voice. Before shooting began, I talked with a few people who were his friends. Some had even known him in the service. So, by the time we met in pre-production, I knew a little bit about him."
Miss Blyth noted that Lanza "had had a few, shall we say, ups and downs with people he'd worked with at Metro - not only the front office but also actors he'd co-starred with. Since Metro was rumored to be at the ends of their rope with Mario, our producer Joe Pasternak must have taken him aside before we got underway and told him he better behave. He certainly behaved well with me."
Had Lanza seen Bylth's breakthrough performace as Veda, Joan Crawford's wildly rebellious daughter in one of the film noir landmarks,
Mildred Pierce
[1945] or her portrayal of the evil, young Regina Hubbard in
Another Part Of the Forest
, [1948] Lillian Hellman's prequel to
The Little Foxes
, he probably knew better than to mess with Miss Blyth.
"It was a great fit," added Miss Blyth. "We got on quite, quite well and it was a thoroughly delightful shoot. I only got to sing one number, ëThe Loveliest Night of the Year,' in the scene where the song was used for the moment where Caruso learns he is to become a father. It was a sweet scene. That song, whose music was used in many movies at MGM as background score, became a hit when they added lyrics. And went on to become a classic. It still holds up today."
Did Lanza have demons, drink heavily, throw tantrums? Did he have a great voice or did directors have to shoot and reshoot, do numerous retakes of his musical numbers and the sound engineers have to edit them to get them right?
"There are so many myths surrounding Mario," she says with frustration. "I can only speak from my experience. His voice was so powerful and he sang with such passion; and he was incredibly handsome and quite masculine, so you just couldn't help being swept off your feet.
"Some of the opera stars who were in the film told me they had their moments with him and his temperamental outbursts," she continues, "but I never saw that side of him. Our scenes on The Great Caruso went smoothly and, when I got The Student Prince, I looked forward to working with him again. It was the custom to pre-record the songs. The sessions were terrific. I have heard many stories as to what went wrong and why he walked out. The studio got tough and told him ëAlright, we'll make this movie without you.' It was terrible, but the studio had the power."
One story, from a reliable source, a trainer who worked with Lanza to not only keep him in shape but to also try to keep his weight under control, goes that the tenor became infuriated when his rendition of "Beloved" was criticized by the director, Curtis Bernhard, who reportedly assailed Lanza's "excess passion" and said he was too flamboyant. Lanza stormed out. For Metro, it was the straw that broke the camel's back, so to speak. [The "Beloved" cut was later reissued as Lanza recorded it and received nothing but kudos from the music media.]
Under his contract, the studio literally owned Lanza and his voice. They had the sessions recorded, so if they wanted to have another actor step in and lip sync to his voice there was nothing Lanza could to do stop them.
"What went on behind the scenes as far as his difficulties with Mr. Mayer and the studio, I had no way of knowing; nor did Mario ever take me aside and confide that there were problems. All I know was that suddenly I was working with Edmund Purdom. It wasn't easy for him, but he was a very good actor. It was just a strange place to be. To his credit, he pulled it off." Ironically, the soundtrack recording of The Student Prince was a huge success for RCA Red Seal and became the first million-selling soundtrack LP.
After MGM, Lanza still had a career. He was frequently on TV, in the recording studio and continued to do films. The first outside of Metro was Serenade [1956] at Warner Bros.
Remembering their father will be the tenor's children Damon Lanza - so named because his father was fond of the works of Damon Runyon, a Southern California restaurateur and president of The Lanza Legend, an org devoted to perpetuating Lanza's artistry; and Ellisa Lanza Bregman, honorary president of the British Mario Lanza Society and contributor to two books about her father,
Mario Lanza, Singing to the Gods
[2001] by Derek Mannering and Terry Robinson's coffee table
Mario Lanza: A Life in Pictures
. [2004]. [There's another biography by Armando Cesari with a preface by Placido Domingo.]
Other guests at the tribute will include Hollywood Reporter contributing editor, author and long-time Tuner Classic Movies host Robert Osborne; Opera News editor in chief F. Paul Driscoll; and Opera News features editor Brian Kellow, author of a bio on Eileen Farrell and an upcoming bio of Ethel Merman. In addition, there'll be film excerpts from Lanza's MGM musicals.
Lanza was extraordinarily popular with a vast cross section of audiences. He was one of the first classical artists to have sustained success in the crossover market. His recordings not only soared up the music charts, but they quickly achieved Gold status [sales of $1-million]. Time magazine featured him on its cover in 1951 with Caruso in the background. A sub-head read: Would Caruso fracture ëem in Scranton?
In 1998, People magazine raved of his voice: "Magnificent. Simply put, there will never be another Mario Lanza."
He was born Alfred Arnold Cocozza in South Philadelphia January 31, 1921, the year Caruso died. Freddy, as he was known, became enamored of Caruso after hearing his parents' recording of
I Pagliacci
, and soon he was singing "Vesti la giubba" from dawn to midnight. At first, he studied violin, but opera was in his blood. He began voice lessons in earnest, which led Lanza to apply for a scholarship with conductor Serge Koussevitsky.
Discovered and renamed, his career, interrupted by his service in the U.S. Army, where his vocal talents were regularly called upon [he appeared in two productions, Frank Loesser's On the Beam and Moss Hart's acclaimed Winged Victory], lasted 17 years and. By age 30, he was perhaps the world's best-known operatic tenor. His voice was proclaimed a phenomenon by Toscanini, Queen Elizabeth II and audiences worldwide. His films and recordings inspired legions of singers, among them ó Carreras, Corelli, Domingo, Pavarotti, Roberto Alagna and Jerry Hadley.
After his discharge in 1945, he met and married Betty Hicks; then began almost two years of intense vocal training with Enrico Rosati, who was teacher and mentor to the great tenor Beniamino Gigli. With soprano Frances Yeend and bass baritone George London, he formed the Bel Canto Trio, which toured extensively - always to ecstatic reviews.
None other than Ole Blue Eyes had the highest praise for the tenor, once telling a Lanza biographer, "If I could sing like that, I'd put a bird cage around my head and wouldn't let anyone near my voice."
Sadly, Lanza only made seven films, co-starring not only Miss Blyth but some of the most illustrious names in movie history, including Kathryn Grayson [That Midnight Kiss, 1949; Toast of New Orleans, 1950], JosÈ Iturbi and Ethel Barrymore [That Midnight Kiss], Joan Fontaine [Serenade] and David Niven [Toast of New Orleans]. Then, while shooting The Student Prince in 1954, things came to a head with the MGM brass over their aggressive campaign to get him to lose weight. He walked off the set and immigrated to Italy. There he made two scenic "popoperas": The Seven Hills of Rome (1958), in which he introduced "Arrivederci, Roma," and For the First Time (1959).
Lanza sang only three complete opera performances: The Merry Wives of Windsor at Tanglewood [1942] under Koussevitsky's baton and, in 1948, during breaks from filming, he sang two performances as Pinkerton in the New Orleans Opera production of Madama Butterfly in St. Louis.
There are still Lanza detractors who claim that since he sorely lacked the training and discipline to become a serious opera star his vocals had to be manipulated by sound engineers and through numerous retakes.
Miss Blyth and Miss Grayson quickly debunk those accusations.
"Nothing could be further from the truth," says Miss Blyth. " I was there, on the soundstages and in the recording sessions. Mario had a great voice, a gift."
Miss Grayson, Lanza co-star in two films, who is unable to be in New York for Thursday's gala because, she informed, information regarding it was sent to an agent she hadn't used in 20 years, said from her home in Santa Monica, "Absolute, total nonsense! For Mario Lanza singing was life."
She should know, since she became one of his closest and most devoted friends.
After she was cast in That Midnight Kiss, Metro boss Louis B. Mayer escorted her to a Hollywood Bowl concert Lanza did. "He was twenty-six. His voice was at its technical peak. For me, as a singer, to hear his voice was a revelation. He sang with full orchestra under the baton of Eugene Ormandy. Mario began the program alone, doing three arias mentioned. In that huge Hollywood Bowl, of course, he was miked, but there were no flaws. In fact, he impressed the heck out of me with the ease he slammed high Ds and D-flats."

Mr. Mayer took Miss Grayson back afterward. "Naturally," she says, "I was highly complimentary and, within minutes, we bonded. It was a bond that lasted a lifetime. I became friendly with his wife Betty and they often spent time at my home. On numerous occasions, with me at my concert grand, Mario sang. There is a second floor Spanish-style balcony that overlooks my living room, and often Mario would go up and serenade us from there."
Sammy Cahn, who wrote songs for Lanza's films, claimed Lanza's voice "could do whatever my lyricist and I put on a sheet of music. He had a big, big voice and I loved writing for it."
Also claiming otherwise was Constantine Callinicos, Lanza's lifelong accompanist, who was drafted at the last minute in 1947 to play for Lanza at a Pennsylvania recital. Callinicos recalled that Lanza refused to rehearse, telling him, "I trust you. I'll just wing it." The pianist was predicting disaster and planning an escape route out of the small town of Shippensburg. Then, he has said, "Lanza sang and I heard what I thought to be one of the greatest tenor voices since Caruso."
Others certainly agreed. Lanza received high praise from such operatic notables as Tito Schipa, Lawrence Tibbett and Helen Traubel. Maestro Toscanini was so enamored of Lanza that he called his voice "incredible, so powerful, so golden, so dazzling it is, simply and correctly, the "voice of the century."
Dorothy Kirsten was quoted, "Mario could have sung in any opera house in the world and his career could have been sensational." Renata Tebaldi claimed that the singer had "the finest natural tenor voice I've ever heard." Joan Sutherland felt that because of Lanza's "innate musicality, he could have had an outstanding operatic career." None other than Callas stated, "Mario is Caruso's successor!"
With four children - Colleen, Ellisa, Damon and Marc - and the typical lavish lifestyle of a Hollywood star, Lanza quickly sank into debt and took refuge in alcohol. His trainer has reported that boxer Rocky Marciano came for a visit with Mafia godfather Thomas Lucchese. He claimed that Lucchese offered the tenor several hundred thousand dollars. The payback would be in concert appearances produced under the auspices of the mob. Lanza became violent and literally threw Marciano and Lucchese out.
After going to Italy in 1957, he was popular on the concert circuit, even doing a Command Performance for Queen Elizabeth II. But oOld habits die hard. There was the lifestyle issue. The Lanzas lived in Rome in a former royal villa, where it's been reliably reported that mobster Lucky Luciano was an occasional visitor. Lanza's weight was in constant flux and he suffered from alcholism, high blood pressure and phlebitis.
In September 1959, after the completion of For the First Time [which is filled with long and breathtaking sequences of full-blooded opera -- and which, ironically, was released by MGM], Lanza contracted to sing in Naples at a concert benefiting a charity Luciano was supporting. He fell ill, was hospitalized and had to cancel. A month later, he died from what doctors described as a massive heart attack. He was 38. Was it a massive heart attack or a Mafia vendetta? [This latter theory so thoroughly upset son Damon Lanza that he undertook an investigation to debunk it and claims it is just another myth about his dad.]
The family, nearly penniless, was stuck in Italy. Miss Grayson received a call from Lanza's mother, who asked if Betty and the then four children would stay at her home.
"It was a riot," says Miss Grayson. "With my daughter, Mario and Betty's kids and my small band of dogs. So much so that my staff mutinied and walked off the job! It was, literally, a full house for at least a couple of months until Betty could get back on her feet."
Unfortunately, that never happened. Thoroughly devastated by her husband's death, she became depressed and died of an alleged drug overdose within six months of her husband. She was 36.
It appears that Lanza is "cool" again. BMG Classics, which releases Lanza's RCA Red Seal recordings, reports that more than 450,000 CD sets have been sold in the last ten years. The family has also kept the Lanza voice "out there," by licensing his vocals for film background music and TV commercials.
Actor/singer Charles Gavoian has toured in a one-man revue, The Mario Lanza Story. Interesting, a performer going by the name Victor Lanza and who claims to be the tenor's illegitimate son, has also toured in a tribute show.
His story has been announced as coming to Broadway, produced by Sonny Grosso and Phil Ramone, the record producer who's worked with Sinatra, McCartney, Streisand, Paul Simon and Billy Joel; and, perhaps, stages around the country in a new musical, Be My Love, which will include Lanza song hits and popular arias. There are Lanza tributes, celebrations and, in Philadelphia and other cities, Mario Lanza Days. Massachusetts has proclaimed Mario Lanza Day twice in recent years. The tenors fan clubs span the globe.

The Mario Lanza Institute, a nonprofit organization which has granted over 200 music scholarships, maintains the Mario Lanza Museum in South Philadelphia [712 Montrose Street, Columbus House, only a few blocks from where Lanza was born]. There are yearly vocal competitions, with the finals culminating at their annual celebrity-studded Mario Lanza Ball. There is even a Mario Lanza Society founded in 1999, in New York.
Lanza on MGM set with Kathryn Grayson; at home with wife Betty and daughter Colleen; and about to give Miss Grayson that midnight kiss.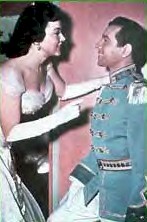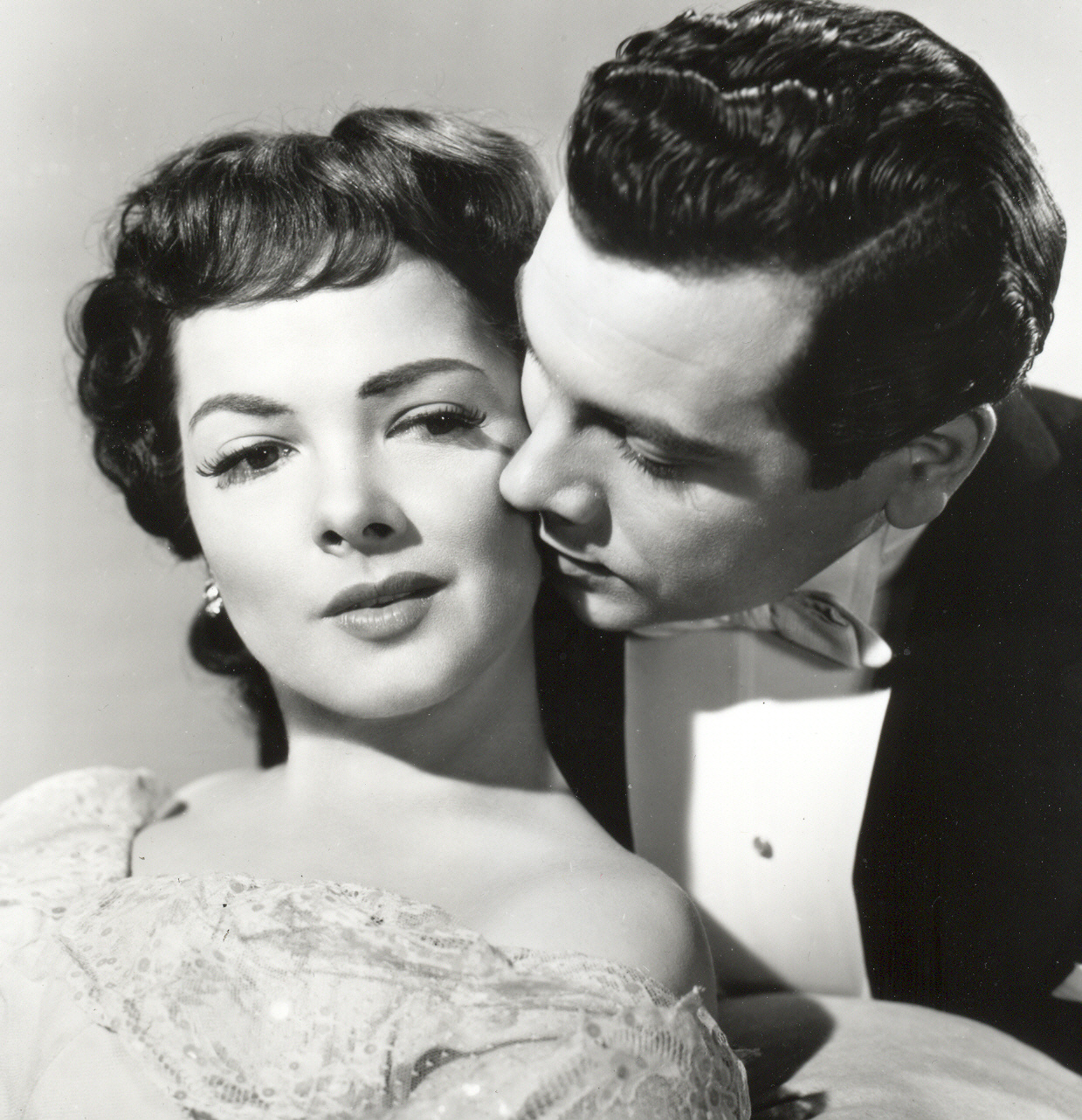 ~ ~ ~
[Something special for opera fans, and a great way to support the Metropolitan Opera Guild: 2-CD Set, A Grand Night for Singing: Met Stars Sing the Great American Songbook, with an informative 55-page illustrated booklet. There are 30 tracks featuring the works of Arlen, Bernstein, Comden and Green, Coward, Gershwin, Hammerstein, Harbach, Hart, Kern, Lerner and Lane, Sondheim, Rodgers, Weill and others; sung by such legends as Domingo, Farrell, Kirsten, Milnes, Pinza, Pons, Scotto, Steber, Stevens, Tozzi, Traubel and Tucker in addition to Hadley, Hampson, Swenson, Stratas, Te Kanawa, von Stade and many others. Available in the Met Opera Shop, off the entrance lobby, and online through www. metoperashop.com; $36]
--------
Ellis Nassour is an international media journalist, and author of Honky Tonk Angel: The Intimate Story of Patsy Cline, which he has adapted into a musical for the stage. Visit www.patsyclinehta.com.

He can be reached at [email protected]
Why are you looking all the way down here?
For more articles by Ellis Nassour, click the links below!
Previous:
THE PHANTOM OF THE OPERA: HOW THE FILM WAS MADE; ANDREW LLOYD WEBBER'S LYRICIST, CHARLES HART
Next:
ACTORS, PLAYWRIGHT, PRODUCER AND DESIGNER JOIN THE RANKS OF THE THEATRE HALL OF FAME
Or go to the
Archives