In November, Paul McCartney presented the music from his fourth classical album, Ecce Cor Meum [Behold My Heart] in concert to a SRO audience at London's Royal Albert Hall. Now, everyone can enjoy it. EMI Classics [SRP, $25] has just released a DVD of the concert with the added bonus of a documentary tracking the making of the album.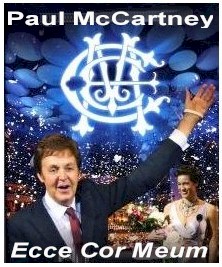 For the concert, accompanying the acclaimed Academy of St. Martin-in-the-Fields Orchestra with Gavin Greenaway conducting, were soprano Kate Royal, the London Voices, Oxford Boys of Magdalen College Choir and Cambridge Boys of King's College Choir.

The DVD includes interviews with McCartney and behind the scenes footage of the recording of the album at the famed Abbey Road studio; and preparation to stage the concert at the Albert Hall.
The album, more than eight years in the making, was commissioned by Magdalen College. Then college president Anthony Smith wanted a choral piece which could be sung the world over by young people in the same manner of Handel's Messiah.
For much background, visit www.paulmccartney.com.

Recognizing Broadway's Dysfunctional Families
Drama Desk is hosting a lunch panel on Friday at Sardi's that will delve behind the scenes of two Broadway plays about dysfunctional families, Tracy Letts' August: Osage County and the revival of Pinter's The Homecoming. USA Today theater critic Elyse Gardner will moderate.
The panel guests are Letts and A:OC cast members Amy Morton, who plays daughter Barbara, and Sally Murphy, who plays Ivy' and H's Raul Esparza, who portray's Lenny, James Frain, who plays the shiftily ambivalent Teddy and Ian McShane, who's Max the benevolent paternal head of the rather unusual family in Pinter's scorching black comedy.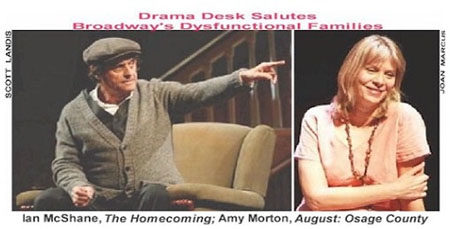 Non-member tickets, at $45 each, are available for the 11:45 lunch and panel, which will begin at 1 and run 90 minutes. To reserve, contact DD prez William Wolf at [email protected].

Something to Sing About
The New York Public Library for the Performing Arts at Lincoln Center and the Tony Awards, presented by the American Theater Wing and the Broadway League, has mounted the exhibition Writing to Character: Songwriters and the Tony Awards in the Library's Vincent Astor Gallery. It runs through June 14, the day before the Tony Awards are broadcast from Radio City Music Hall.
Through annotated scores, designs, correspondence, photographs, posters and original cast recordings, the multi-media tribute shines a spotlight on the collaborative process of creating a Broadway musical.
Shows spanning several decades and ever changing musical tastes are featured - from Cole Porter's 1949 Kiss Me Kate, the shows of Kander and Ebb and Bock and Harnick right up to the 2007 Best Musical, Duncan Sheik and Steven Sater's Spring Awakening.
Admission is free. Entrance is from the Plaza or 111 Amsterdam Avenue at 65th Street.

Nashville Comes to Big Apple
Broadway pit keyboardist, orchestrator, arranger and music director for a ton of shows [not to mention the Temptations on tour] Jo Lynn Burks and guitarist and Metropolitan Room host Daryl Glenn have been toiling away for weeks to bring their concert version of Robert Altman's 1975 Oscar and Golden Globe Best Picture nominee Nashville to the MR [34 West 22nd Street, between Fifth and Sixth Avenues]. The show debuts Sunday at 4 P.M. and then plays March 10, 16 and 17 at 9:30.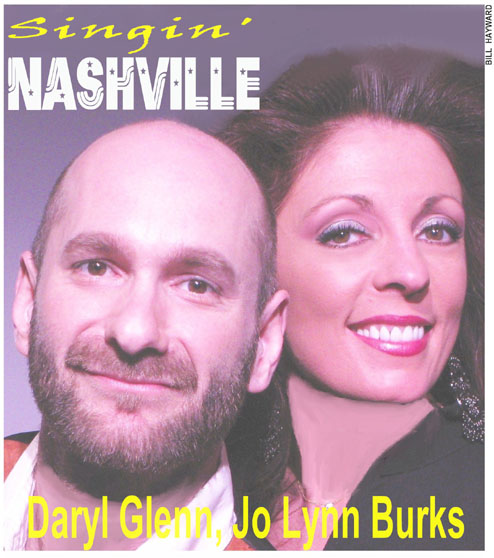 Joining Burks and Glenn are Tanya Holt, Jay Rogers [When Pigs Fly], Brad Wills and special guest Jay Rogers and Prairie Home Companion fiddle player Andy Stein.
Nashville starred Keith Carradine, later to come to Bway in The Will Rogers Follies, Ronee Blakley, Karen Black, Geraldine Chaplin, Shelley Duvall, Henry Gibson, Barbara Harris and Lily Tomlin [Oscar-nominated along with Altman] with so many cameos you couldn't keep count [but they included Scott Glenn, Jeff Goldblum, Eliot Gould and Julie Christie].
The movie jumped all over the place [literally], but the performances and the music made it a winner. If ever there was a film with voracious scene-stealers this was it - with Chaplin, Duvall and Gibson chewed up everything in sight and then some. One of the film's highlights was the Oscar-winning song "I'm Easy," written and sung by Carradine.

For Singin' Nashville at the Metro Room, there'll be a five-piece country band. In addition to performing the songs sung by Black and Blakley, Burks will be music directing. Vince DeGeorge is director. The show is produced by Benjamin Silliman.
Though he's been performing since childhood, Singin' Nashville marks Glenn's New York debut. The project "has been a true labor of love. The movie is brilliant, probably one of the ten best films ever made. The music really drew me in, especially the Keith Carradine song, which is the very definition of simplicity and yet so poignant. It made me want to pick up a guitar, and I'm from Kentucky so that whole country music thing just runs through my veins!"
He added that it didn't hurt that Burks is an Alabama native and that he's a friend of Altman's widow Kathryn, whom he said was totally supportive. "In fact, she put me in touch with Richard Baskin, who was the musical director for the film and wrote many of the songs."
Glenn is a huge fan of the Grand Ole Opry clog dancers, so you have to wonder if there will be some country tap on tap on the MR's postage-stamp size stage.
DeGeorge said that the challenge was "to honor the film and yet create a separate entity that works on it's own. It was a difficult balance but we struck the right tone."
Tickets for all performances are $20 plus a two-beverage minimum. To reserve, call (212) 206-0440.

Upcoming Cabaret
The Metropolitan Room is presenting Tom Wopat, taking a respite from rehearsals for A Catered Affair, with his Arlen tribute, Dissertation on the State of Bliss, on March 11 and 18 [wonder if that other Duke, John Schneider, currently in Chicago, will drop in].
This Saturday and on March 15, 22 and 29, Baby Jane Dexter Baby Jane Dexter celebrates the release of her You're Following Me! CD, recorded live at the MR last April.

On March 13,20 and 27, Joan Crowe debuts her The Key of Comedy, which "pays tribute to the jesters of jazz, the writers who have written not just great jazz tunes but also songs that have a sense of humor."
For a complete list of shows, showtimes and pricing, visit www.metropolitanroom.com.

Miscast?
Robert LuPone and Bernard Telsey, artistic directors of MCC Theater, celebrating its 22nd Season, have announced an all-star line-up for the company's annual gala, Miscast 2008 on March 10 at the Hammerstein Ballroom [311 West 34th Street, between Eighth and Ninth Avenues]. As in years past, the fundraiser brings together Broadway talent performing songs from roles in which they would never be cast.
The roster of performers includes Brian d'Arcy James, currently starring in Next to Normal, Emmy-winner, Tony-nominee and DD-winner Allison Janney, Jesse L. Martin of Rent and TV's L&O, Tony and DD-nominee Kelli O'Hara, two-time Tony and three-time DD-nominee Patrick Wilson and Tony and DD-winner Faith Prince, soon to be back on Broadway in A Catered Affair. Phil Reno is musical director.
Lynn Redgrave, giving a tour-de-force performance in MCC's production of Grace at the Lortel [closing on Saturday], is honorary chair. The event honors producers Jeffrey Richards and Jerry Frankel [August: Osage County, The Homecoming, November and Tony and DD Best Musical Spring Awakening.
A limited number of show only tickets are available for $50. To order and/or purchase tickets for the gala, call (212) 727-7722 X. 233.


Producer Knows Best

Four-time Tony Award-winning Broadway producer Stewart F. Lane reads from his book, Let's Put On a Show! Theatre Production for Novices [Heinemann Books, 176 pages; SRP $18] on March 6 from 1-3 P.M. at a free event at the Times Square Information Center [Seventh Avenue, between 46th and 47th Streets. Lane is owner of the historic Palace Theatre, and a producer of the current tenant, Legally Blonde, starring Laura Bell Bundy.
The book is described as a reader-friendly, novice-friendly guide through the process of producing a play or musical from concept to curtain without having to have a Broadway budget.

A Twist on a Classic
The New Victory and England's Kneehigh Theatre are debuting a new adaptation of Rapunzel, that classic children's story for the longhairs, through March 23, using puppetry, comedy, animation and live music "to create a world of a loveable heroine, deceitful rogues, evil brothers, enduring love - even magic pigs."
This is not the Rapunzel your Mommie read to you, but a totally re-imagined production by Annie Siddons. Directing is Kneehigh's A.D., Emma Rice. Edith Tankus, in the title role, is joined by a seven-member ensemble.
Tickets for Rapunzel, recommended for those seven and up, are $12.50-$35 and available at the New Victory box office, by calling (646) 223-3010 or online at www.NewVictory.org.

At the Ballet
Celebrating their 50th Anniversary, the Kansas City Ballet arrives to make their Joyce Theatre debut from March 11-16, 2008. The program will feature three works, including two premieres. Choreography is by William Whitener; Twyla Tharp and Donald McKayle. Featured music will be by Alexander Glazounov, Brahms and in "Hey-Hay, Going to Kansas City," Charlie Parker and Count Basie.
The KCB was founded in 1957 by French-born Tatiana Dokoudovska, one of the famous prima ballerinas with the Ballet Russe de Monte Carlo troupe. William Whitener is A.D., with Jeffrey Bently as exec director. The company is comprised of 25. Over the years, more than 550 dancers have performed with KCB.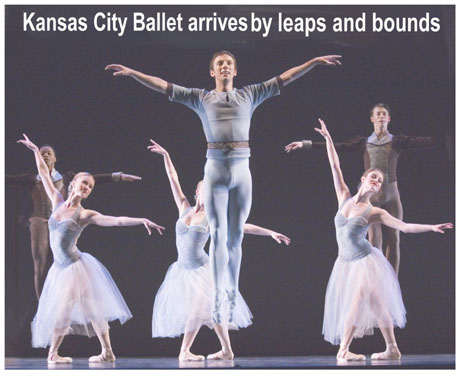 For the Joyce engagement, tickets are $25-$44 and available at the box office, through JoyceCharge (212) 242-0800 and online at www.joyce.org.

Horray for Arlen and Harburg, and Lindsay and Crouse
Medicine Show Theatre Ensemble [549 West 52nd Street, between Tenth and Elevenths Avenues, Third floor] is reviving their 1983 production of the long-thought lost Horray for What!, the Broadway anti-war musical comedy by Harold Arlen and E.Y "Yip" Harburg with book by Tony-winners Howard Lindsay and Russell Crouse [The Sound Of Music], from March 13- April 6.
The musical played five and a half months in 1937, directed by Vincente Minelli and choreographed by Agnes De Mille. The stars were Ed Wynn and Vivian Vance. Songs include "Down With Love" and "God's Country."
This spoof of jingoism and war profiteering centers around Chuckles, a mild-mannered scientist, who accidentally invents a poison gas capable of conquering the world, and Breezy, a weapons manufacturer, who knows the formula will make him rich and sets about attempts to get it.
Directing the 15-member cast is Obie-winner Barbara Vann. Musical direction is by Jake Lloyd with Dieter Riesle as choreographer.
The musical was lost until 1983, when Vann and the late James Barbosa, Medicine Show founders, procured what apparently was the only extant copy from Lindsay's widow, the acclaimed actress Dorothy Stickney. The score was pieced together from various sources including the Harburg archives and with the assistance of Arlen biographer Ed Jablonsky, who found some of the music digging through Arlen's closet.
Lindsay and Crouse's Broadway credits also include librettos for Anything Goes, Red Hot and Blue, Call Me Madam, Mr. President and State Of The Union, for which they won the 1946 Pulitzer Prize for Drama.
Tickets are $18 and available from Smarttix, (212) 868-4444, or online at www.Smarttix.com.

... And Israel Horovitz
Proactive Artists is presenting From Harlem to the Bronx: Two Plays by Israel Horovitz, the Obie-winning The Indian Wants the Bronx and the rarely produced Rats, at Manhattan Theatre Source [177 MacDougal Street], through March 22. Doug Schenider directs as well as performs with the six-member cast.
TIWTB and Rats ran Off-Broadway in 1968 with Al Pacino starring in the former and directing the latter. Horovitz is A.D. of Massachusetts' Gloucester Stage Company, which he founded. .
Tickets are $20 and available from Smarttix, (212) 868-4444 or online at www.Smarttix.com. For performance schedule, log onto www.ProactiveArtists.com.

A Shavian Interlude
Project Shaw continues it's four-year program of tackling every play Shaw ever wrote. This month, David Staller presents and directs In Good King Charlie's Days on March 17 at 7 p.m. at the Players Club [16 Gramercy Park South, between Park and Lexington Avenues].
The play is set in 1680 in Isaac Newton's home, where King Charles II is in hot pursuit by all of his mistresses, including the notorious Nell Gwyn. What follows is a tremendous send-up of philosophy as Shaw challenges everything we hold dear.
Since Shaw was a theater critic before becoming a playwright, cast members and narrators have beem members of the theatrical press. Narrating will be the Village Voice's Alexis Soloski. The cast of 10 includes two-time DD-nominee Nancy Anderson as Nell Gwynn, Mary Bacon [Rock 'n' Roll], DD-nominee Ed Dixon as Newton and Tony and two-time DD-nominee Daniel Jenkins [remember him way back in Big?] as King Charles II.
Tickets are $20 and available through TheaterMania at (212) 352-3101 or online at theatermania.com and projectshaw.com.

Stars for a Cause Celebre
Cause Celebre, the theater company devoted to fostering an understanding of psychological, physical and social issues, will present Christine Ebersole, Mercedes Ruehl, Marian Seldes [definitely as you've never seen or heard them before] and Linda Powell in readings and performance on March 18 at 6:30 P.M. at the Players Club [16 Gramercy Park South, between Park and Lexington Avenues] to benefit prison reform and the Fortune Society.
Also onhand, doing a series of hard-hitting prison-themed readings, will be John Doman and Isiah Whitlock Jr. from HBO's The Wire. Two members from Fortune Academy, the Society's Harlem residence for homeless with criminal records, will read selections from a dramatic story of change and hope they created with Fortune Society founder, writer and radio host David Rothenberg. Co-directors are Antony Marsellis and Christopher Hart.
Tax-deductible tickets, which include a post-program reception, are $100. To purchase, call (212) 362-2560 or (646) 366-9340.

From Israel with Love
Tel Aviv's Gesher Theatre will present Momik, based on the first part of David Grossman's novel See Under: Love , at Borough of Manhattan Community College's Tribeca Performing Arts Center [19 Chambers Street and the West Side Highway] from March 20-22 at 7:30 P.M. The performances are in Russian with English super-titles.
The play was adapted by Yevgeny Arye and Elena Laskina, and is directed by Gesher A. D. and founder Yevgeny Arye. This stop is part of the American-Canadian tour, dedicated to the 60th Anniversary of the State of Israel.
The story is of nine year-old Momik, the son of Polish Jews and Holocaust survivors who immigrated to Israel after World War II, 1950s Jerusalem and of his investigation into the Holocaust, triggered by the arrival of his long-lost grandfather, and his quest for answers.
Tickets are $45-$65 and available by calling (212) 220-1460 or online at www. Smarttix.com and www.Tribecapac.org.

New on CD
David Yazbek, the writer of brash, witty show tunes for such musicals as The Full Monty and Dirty Rotten Scoundrels, has a dark side of brutal sarcasm. And that side, presented in his unusually titled CD, Evil Monkey Man [Ghostlight Records, SRP $19], has found favor with critics and the public.
As he displayed brilliantly in his recent American Songbook concert, Yazbek blends catchy pop, rock, jazz, bossa nova, blues and Broadway melodies with edgy, thought-provoking and absurd lyrics.
Making noise and good music are Yazbek on piano, guitarist Erik Della Penna, saxophonists Tony Orbach and Paul Vercesi, trombonist Mike Boschen, bass player Marcel Pierre DuClos and drummer Dean Sharenow. Lending some operatic embellishments to two of Yazbek's tunes is soprano Lauren Flanigan.
Acclaimed songwriter Carol Hall, the composer of the smash 1978 Broadway musical, The Best Little Whorehouse in Texas [which played for almost five years], is just out with her CD, Hallways, The Songs of Carol Hall [LML Music; 14 tracks, SRP $17]. Tracks include one of the hits from TBLWIT, "Hard Candy Christmas" and "Jenny Rebecca," as well as rock legend Leslie Gore's "Hungry for You" and Carol Woods' "My Circle of Friends."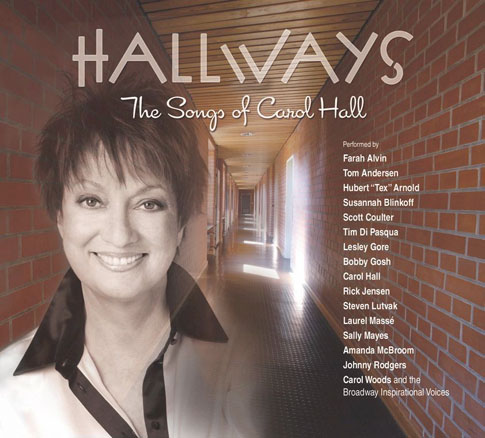 In her liner notes, Hall says, "A song is not a song until somebody sings it"; and sing they do: in addition to Hall, Tom Andersen, Hubert "Tex" Arnold [who co-produced with Hall], Scott Coulter, Gore, Bobby Gosh, Sally Mayes, Amanda McBroom, powerhouse vocalist Woods and the Broadway Inspirational Voices.
Arnold's credits include being music director, arranger and conductor for the legendary Margaret Whiting's radio, television, recording and concert performances for over 25 years.
The first to record a Hall song was a young Streisand. Other tunes have been covered by Tony Bennett, Barbara Cook, Michael Feinstein, McBroom, Maureen McGovern, Miriam Makeba, the late Mabel Mercer, Olivia Newton-John, Chita Rivera, Frederica von Stade, Whiting, Julie Wilson, Lari White - even Big Bird and Kermit the Frog.
Hall is a prolific writer of children's songs, including such favs as "It's All Right to Cry" and "Parents Are People." She also created the score to the theatrical version of the popular children's series Max and Ruby, which ran Off Broadway in 2007.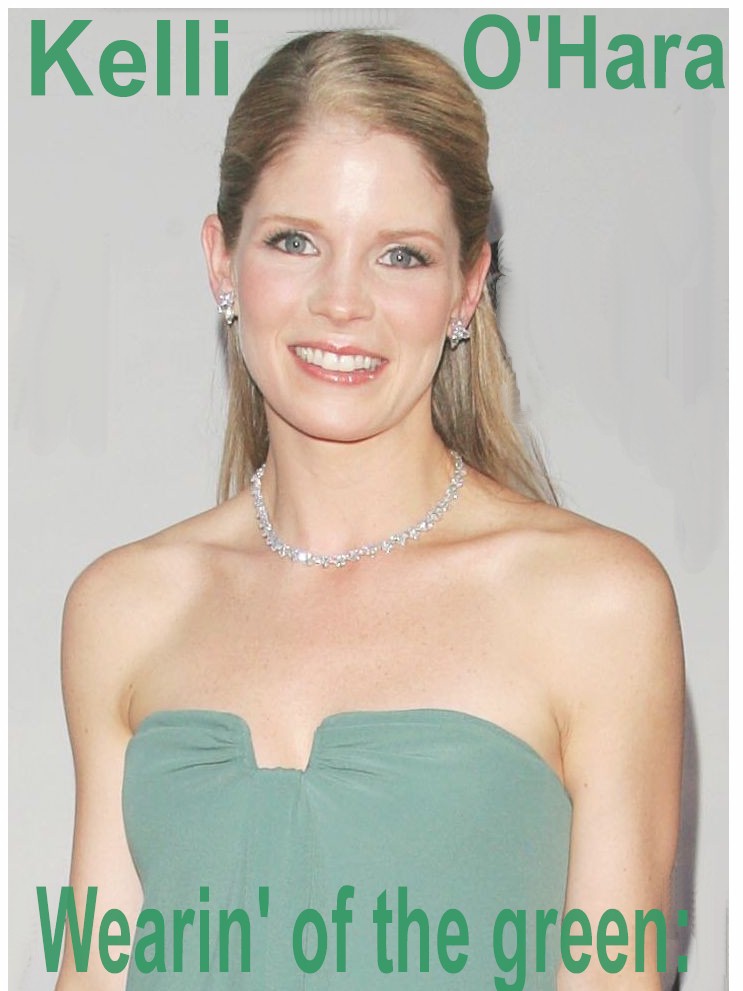 Tony and DD-nominee Kelli O'Hara recently gave a preview of her upcoming debut solo CD, Wonder in the World [Ghostlight Records] at American Songbook. Accompanied by a 10-piece ensemble, O'Hara performed songs she's written and others by Arlen, Cahn and Van Heusen, Connick, Joel, McLean, R&H, Styne and Taylor.
For the concert and on the CD, due in stores soon, the music is arranged, orchestrated and written by Harry Connick, Jr., who plays piano, bass, drums and keyboards as well as dueting with O'Hara on one track. One of the most talked about tracks is O'Hara's rendition of Adam Guetel's "Fable," which was Victoria Clark's 11:00 number in Light in the Pizza, which co-starred O'Hara, who's currently starring as Nellie Forbush in R&H's classic South Pacific at Lincoln Center's Beaumont Theatre.
Ellis Nassour is an international media journalist, and author of Honky Tonk Angel: The Intimate Story of Patsy Cline, which he has adapted into a musical for the stage. Visit www.patsyclinehta.com.

He can be reached at [email protected]





Why are you looking all the way down here?
For more articles by Ellis Nassour, click the links below!

Previous: As Black History Month Ends: Off Broadway Pioneer Ellen Stewart; Remembering Rosetta LeNoire, Virginia Capers and Bert Williams; More

Next: Tim Rice Reacts to Phantom Sequel News; Victoria Clark in Encores! Juno; Angela Lansbury Front and Center; Champion Alum Remember Director/Choreographer; Robbins Exhibition; Fierstein Honored; More

Or go to the Archives