ROSIE, CHRISTINE, DAPHNE, CAROLEE, ANDREA, LILLIAS...AND BARBRA?
No, Barbra Streisand did not sail on last week's R Family Vacations cruise to Canada and New England; such an occurrence would have been about as likely as George W. Bush joining Mensa. But if Babs wasn't aboard the Norwegian Dawn in the flesh, she certainly was there in spirit on "Barbra Night" and throughout the week, as Broadway stars and other super-talented performers covered a slew of her songs among the great many that were sung in a smorgasbord of great entertainment. Here are some pics!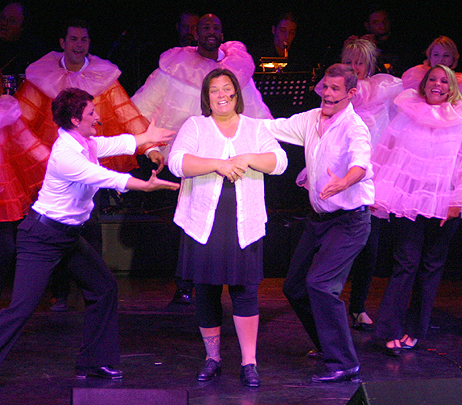 Rosie O'Donnell, the big name (and financial muscle) behind R Family Vacations, made a big entrance in the all-Barbra show on the first night of the cruise.
---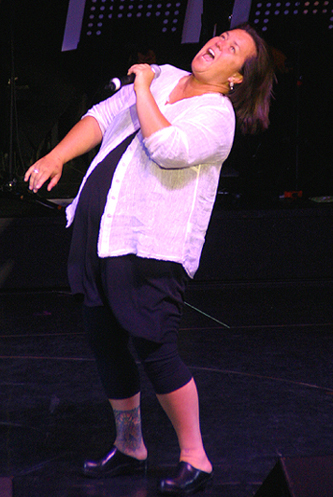 Rosie didn't tackle an entire Streisand song, but she did sing snippets of a few of her idol's more obscure numbers, including "Queen Bee" from A Star is Born.
---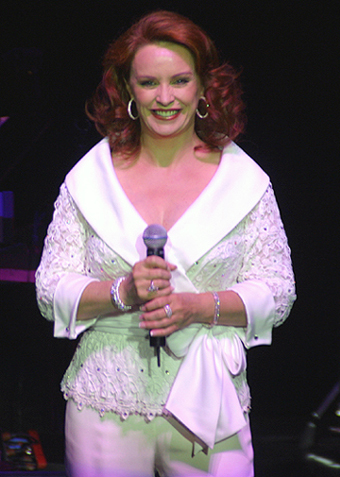 The concert headliner for the week was a real blast from the past: Sheena Easton, still looking and sounding gorgeous. She did not cover the Streisand repertoire, instead offering an SRO concert of her own hits, such as "For Your Eyes Only" and "[My Baby Takes the] Morning Train."
---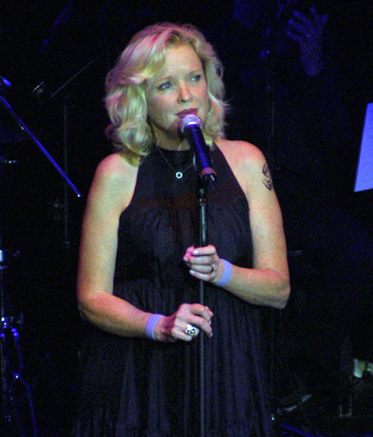 Among the many other talents who sang Streisand and non-Streisand songs during the cruise: Two-time Tony Award winner Christine Ebersole...
---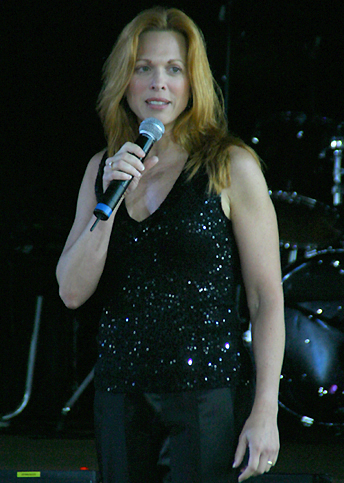 ...the fabulous Carolee Carmello, who was granted some time off from her starring role in Mamma Mia! (the show, not the movie) to be on board for the first few days of the cruise...
---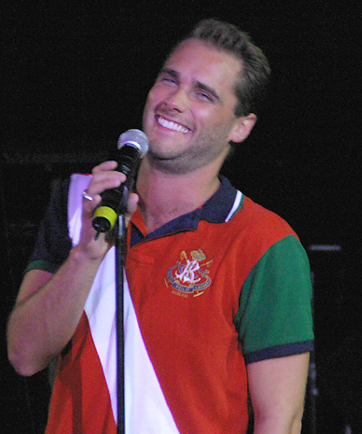 ...Josh Strickland, who played Tarzan on Broadway...
---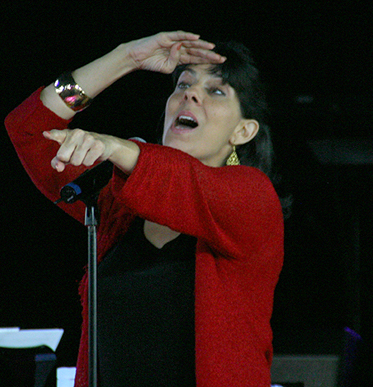 ...Forbidden Broadway veteran and Sirius radio personality Christine Pedi...
---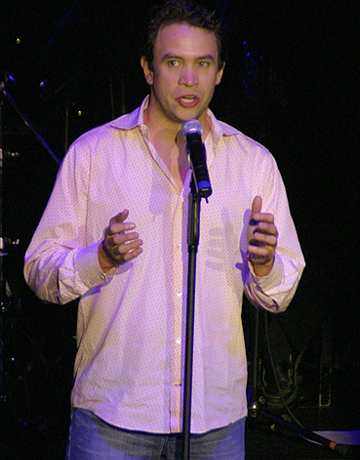 ...the golden-voiced James Wesley, from whom we all will be hearing much more in the future...
---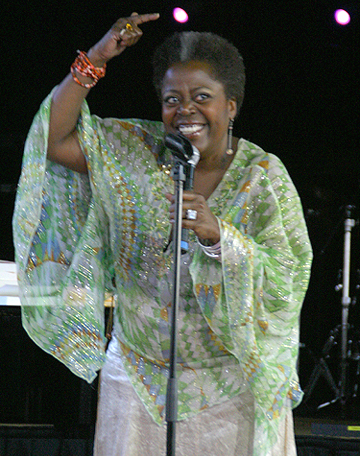 ...and the one and only Lillias White.
---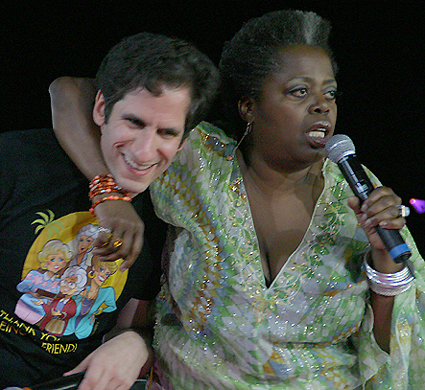 Seth Rudetsky, the cruise's entertainment coordinator, presented a shipboard version of "Chatterbox," the popular interview series that he hosts weekly at Don't Tell Mama. One of the interviewees was Miss Lillias White herself, who held nothing back in telling tales of Dreamgirls and such.
---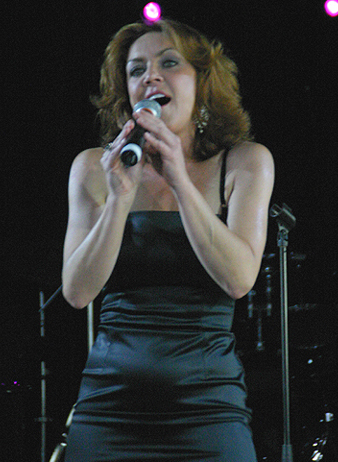 Andrea McArdle, Broadway's original Annie, made the cruise a family affair by bringing along two of her kinfolk...
---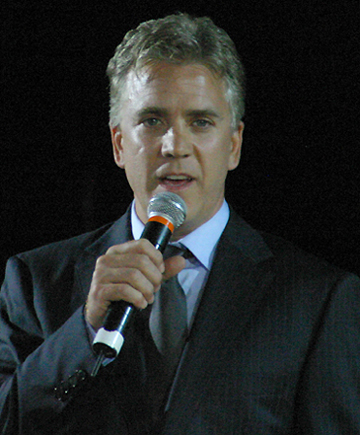 ...her brother, Michael McArdle, who could absolutely have had a singing career if he hadn't decided to become a yoga teacher instead...
---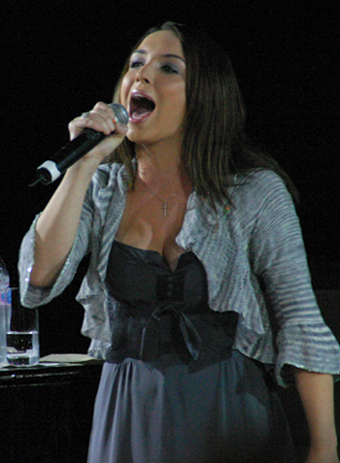 ...and her 20-year-old daughter, Alexis Kalehoff, who has already been on Broadway (in Les Miz)...
---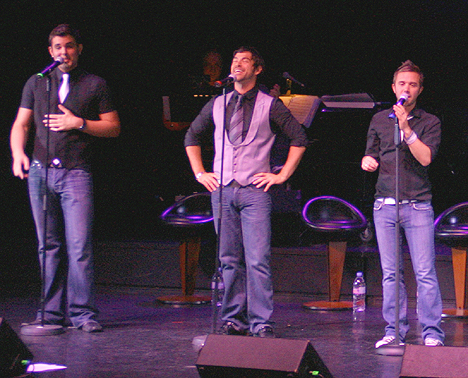 Here and below are The Broadway Boys, an exciting group founded by Jesse Nager (far left in the following photo).
---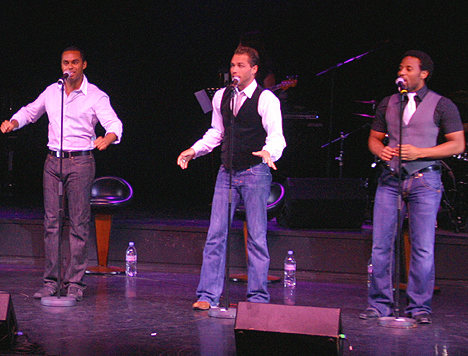 The boys were a big hit on the ship, singing ultra-cool pop arrangements of great Broadway songs.
---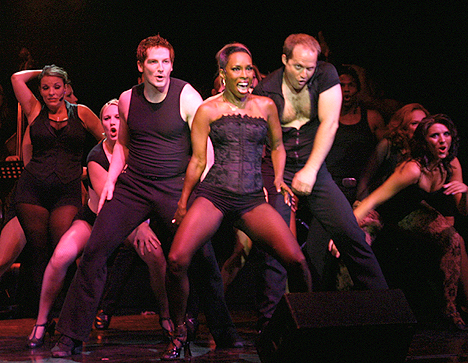 How many other cruises present tab versions of musicals featuring actual Broadway performers, including some who've appeared on Broadway in the very same show? That's par for the course for R Family. This year's offering? Chicago, with Brenda Braxton recreating the role of Velma Kelly, which she has played for several stints in the still-running Broadway revival of the Kander & Ebb classic.
---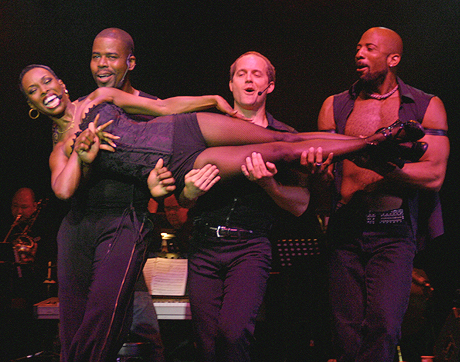 "No, I'm no one's wife, but...."
---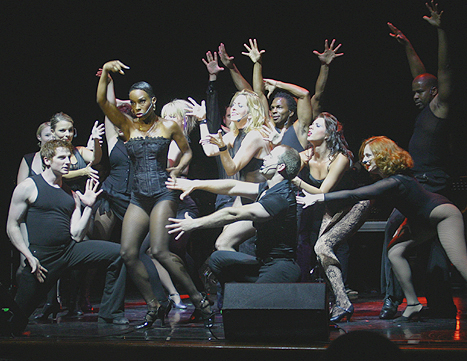 "...oh, I love my life!"
---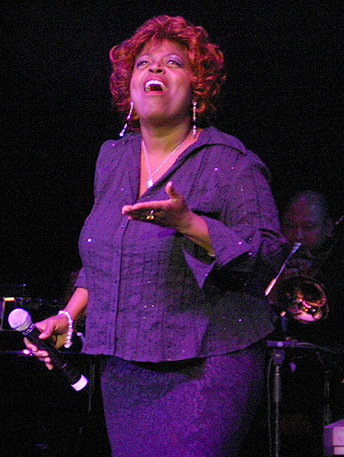 The amazing cast of Chicago also included Lillias White, who has appeared as Matron Mama Morton on Broadway...
---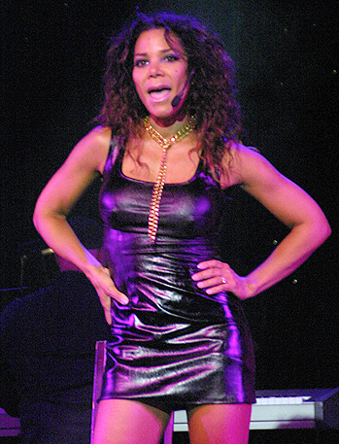 ...Daphne Rubin-Vega, Rent's original Mimi, as one of the merry murderesses of the Cook County jail...
---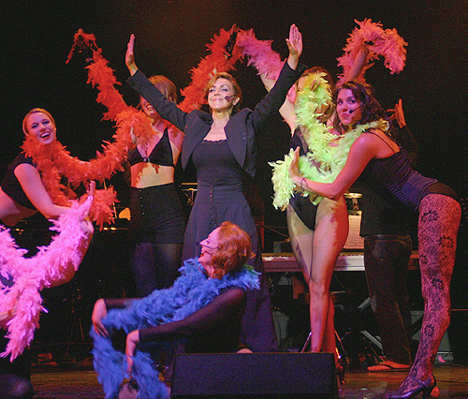 ...and Andrea McArdle as lawyer "Billie" Flynn.
---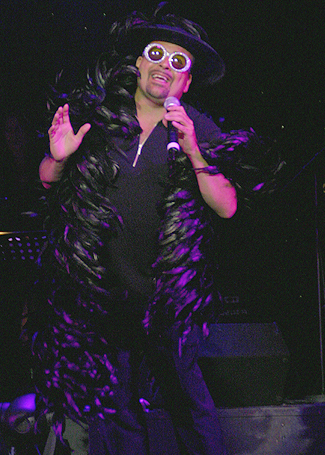 David Sabella, who played Mary Sunshine in the original company of the Broadway revival, recreated his performance of "A Little Bit of Good" -- in half-drag but in full soprano.
---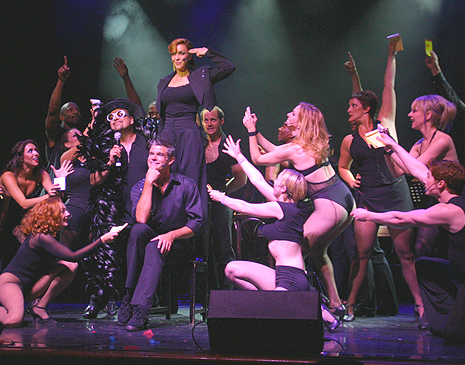 In this gender-blind production of Chicago, the role of Roxie Hart was played by R Family team member Michael Lee Scott.
---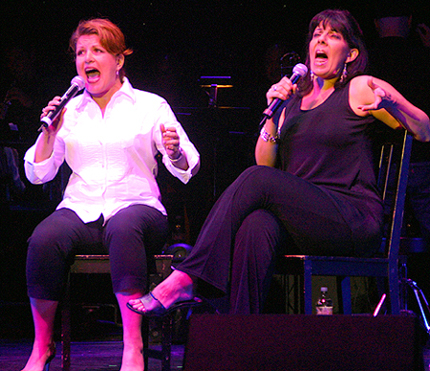 And, in a real show-stopper, Klea Blackhurst and Christine Pedi performed "Class" in the personae of Ethel Merman and Liza Minnelli. Oh, it's heaven nowadays!




Published on Monday, July 21, 2008




Michael Portantiere has more than 30 years' experience as an editor and writer for TheaterMania.com, InTHEATER magazine, and BACK STAGE. He has interviewed theater notables for NPR.org, PLAYBILL, STAGEBILL, and OPERA NEWS, and has written notes for several cast albums. Michael is co-author of FORBIDDEN BROADWAY: BEHIND THE MYLAR CURTAIN, published in 2008 by Hal Leonard/Applause. Additionally, he is a professional photographer whose pictures have been published by THE NEW YORK TIMES, the DAILY NEWS, and several major websites. (Visit www.followspotphoto.com for more information.) He can be reached at [email protected]


Why are you looking all the way down here?
For more articles by Michael Portantiere, click the links below!

Previous: Michael Berresse Directs a Broadway [Show]!

Next: Sam Harris Breaks Free

Or go to the Archives