The Altar Boyz Have Left the Building
Much has happened since Altar Boyz opened at New World Stages in 2005. This terrifically entertaining Off-Broadway musical about a fictional Christian boy band has garnered multitudes of fans (known as "Altarholics") and has launched or boosted the careers of the scores of triple-threat young men who have appeared in the roles of Matthew, Mark, Luke, Juan, and Abraham. And the theater complex on West 50th Street, once thought to be something of a white elephant, is now thriving. Here are some pix from last night's 2,032nd and final New York performance of the show, and from the after-party at (where else?) Hooters, where members of the current company were joined by alums and friends for a rousing farewell.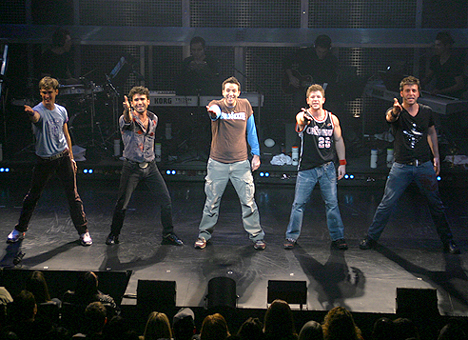 The finale of Altar Boyz, "I Believe," as performed by the final Off-Broadway cast: (l-r) Travis Nesbitt, Mauricio Perez, Ravi Roth, Lee Markham, and Michael Kadin Craig.
---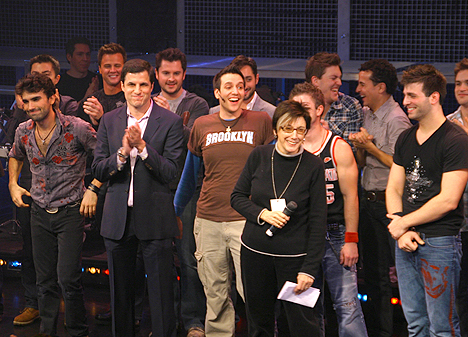 Post-curtain-call remarks were offered by the show's lead producers, Ken Davenport (second from left in foreground) and Robyn Goodman.
---
Among the dozens of former Altar Boyz who took stage for the curtain call were Tyler Maynard, Cheyenne Jackson, and Andy Karl.
---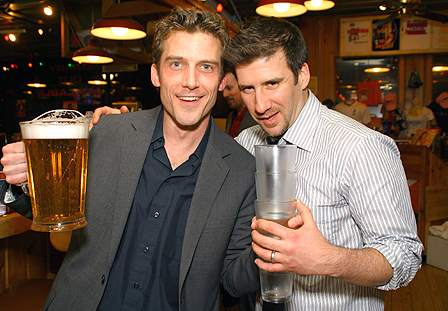 At Hooters: Kevin Kern and David Josefsberg.
---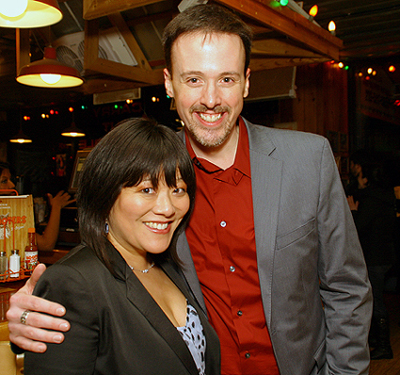 Ann Harada (of Avenue Q fame) with Michael Patrick Walker, one of the Altar Boyz songwriters.
---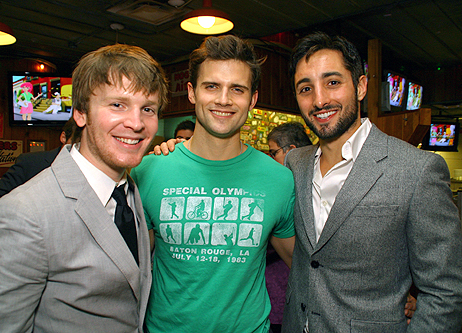 Corey Boardman, Kyle Dean Massey (now co-starring in Next to Normal on Broadway), and Eric Schneider.
---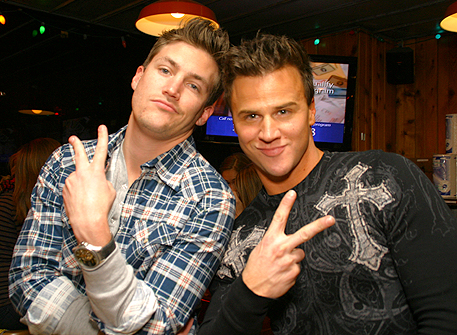 Landon Beard and James Royce Edwards.
---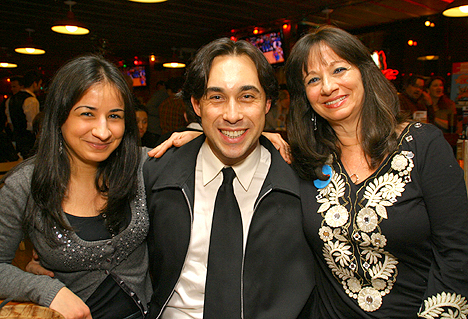 Ryan Duncan, the original Juan, flanked by Altarholics Michelle and Lynette Michalos.
---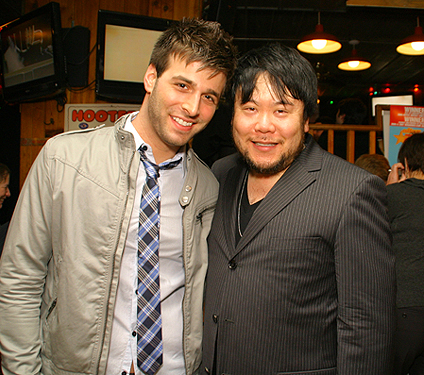 Michael Kadin Craig with the show's director, Stafford Arima.
---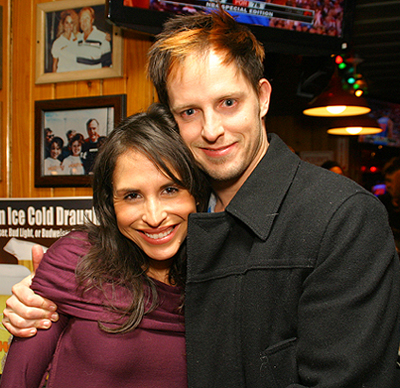 Andrew C. Call, a former Luke, with Michelle Marmolejo.
---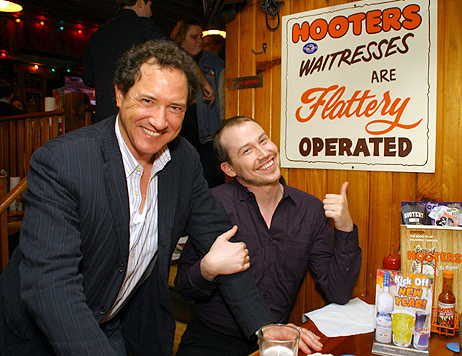 Producer Kevin McCollum with Tyler Maynard.




Published on Monday, January 11, 2010




Michael Portantiere has more than 30 years' experience as an editor and writer for TheaterMania.com, InTHEATER magazine, and BACK STAGE. He has interviewed theater notables for NPR.org, PLAYBILL, STAGEBILL, and OPERA NEWS, and has written notes for several cast albums. Michael is co-author of FORBIDDEN BROADWAY: BEHIND THE MYLAR CURTAIN, published in 2008 by Hal Leonard/Applause. Additionally, he is a professional photographer whose pictures have been published by THE NEW YORK TIMES, the DAILY NEWS, and several major websites. (Visit www.followspotphoto.com for more information.) He can be reached at [email protected]


Why are you looking all the way down here?
For more articles by Michael Portantiere, click the links below!

Previous: One More Week of Musical Theater Heaven

Next: Giving Carmen the Eyre

Or go to the Archives