Gaga for BC/EFA!
The 24th annual Easter Bonnet competition burst onto the stage of the Minskoff Theater for two performances on Monday and Tuesday, April 26 and 27, marking the culmination of efforts that raised well over three million dollars for Broadway Cares/Equity Fights AIDS. Here are my pics of Tuesday's event, which featured scores of multi-talented "gypsies" as well as a few big stars.
********************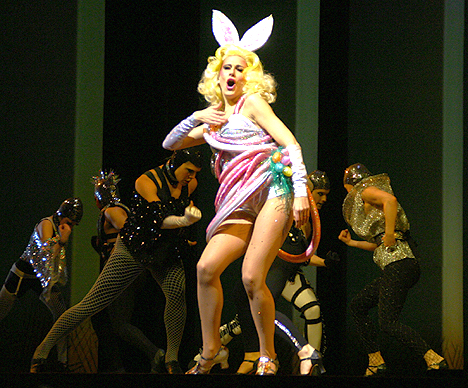 The opening number was quite spectacular, beginning with a tribute to Lady Gaga...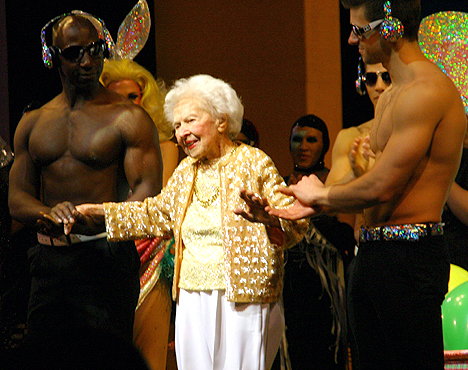 ...and ending with an appearance by Doris Eaton Travis, the now 106-year-old former Ziegfeld girl who has been an essential part of the Easter Bonnet performances for the past 12 years.
---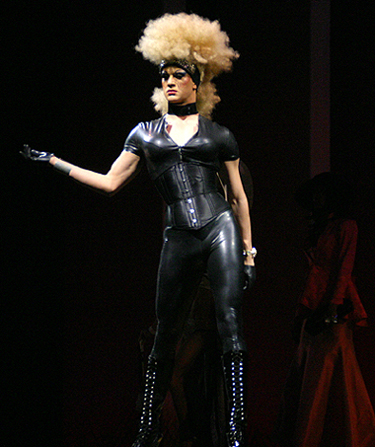 Perhaps due in part to the presence of "Les Cagelles" from the current hit Broadway revival of La cage aux folles, this year's Easter Bonnet competition seemed to have a much heavier drag quotient than usual. Above and in the three photos below are four of the Cagelles' most awesome get-ups.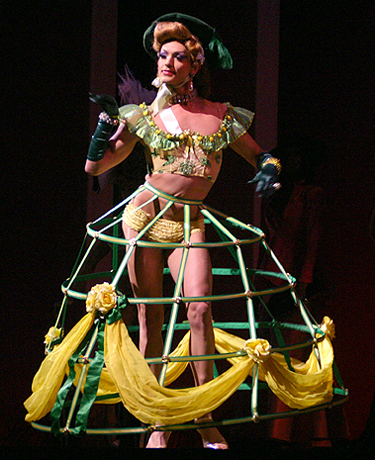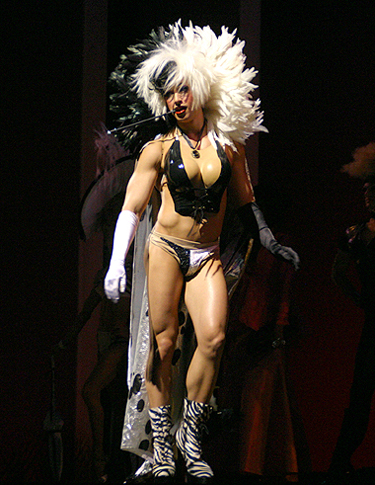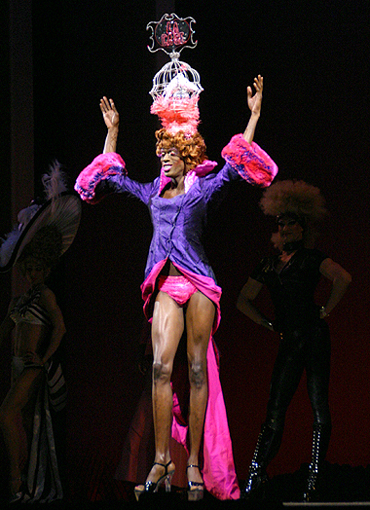 ---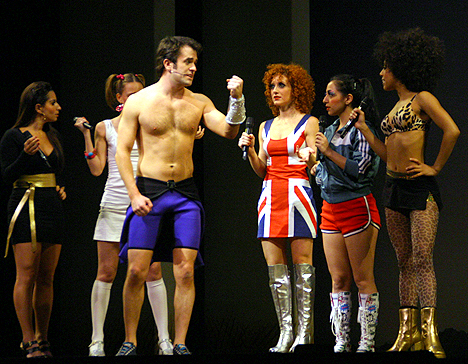 The company of Mamma Mia! envisioned yet another jukebox musical, this one based on the songs of The Spice Girls.
---
Corbin Bleu (left), currently starring as Usnavi in In the Heights, appeared in two numbers as part of the competition; The Temperamentals star Michael Urie (right) appeared in none, as he duly noted. Bleu and Urie shared hosting duties with several other great teams, including Jan Maxwell and Dylan Baker, Laura Osnes and Loretta Ables Sayre, Chad Kimball and Constantine Maroulis, Tshidi Manye and Ron Kunene.
---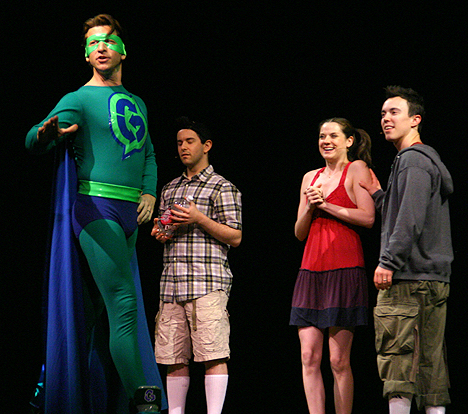 The company of Wicked fielded an ecology-minded skit featuring Andy Karl as "Captain Green."
---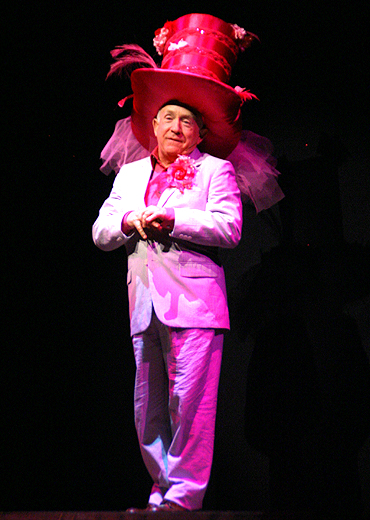 Leslie Jordan, who's currently appearing Off-Broadway in My Trip Down the Pink Carpet, made a memorable appearance.
---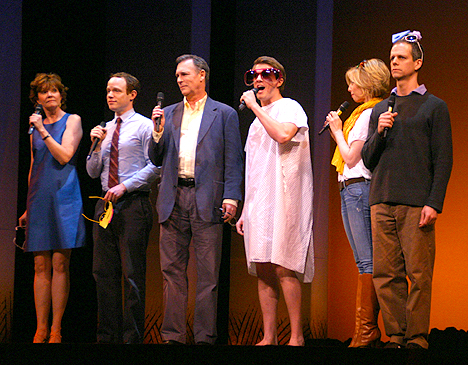 The cast of Next Fall parodied a song by Elton John (one of their show's producers) to summarize the plot of the play: "They Won't Let Their Son Go Down on Me..."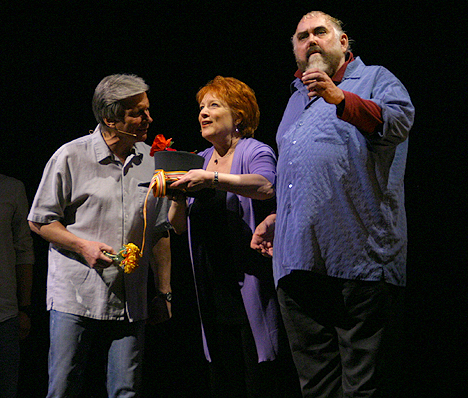 ....while Jim Brochu, who so brilliantly embodies Zero Mostel in the Off-Broadway play Zero Hour, masterminded a sketch that used the song "Tradition" from Fiddler on the Roof to praise "The Bonnet."
---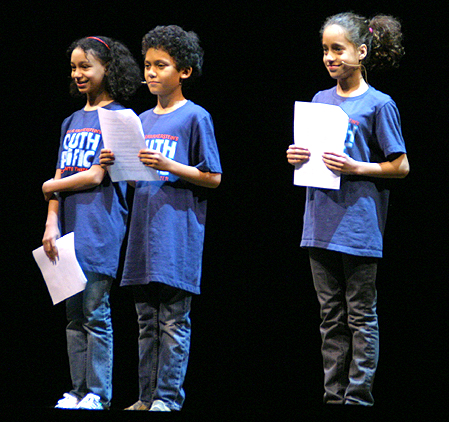 Three young members of the cast of South Pacific gave a list of things they have learned backstage. (Sample: "You don't have to be gay to be on Broadway, but you do have to be FAB-u-lous!")
---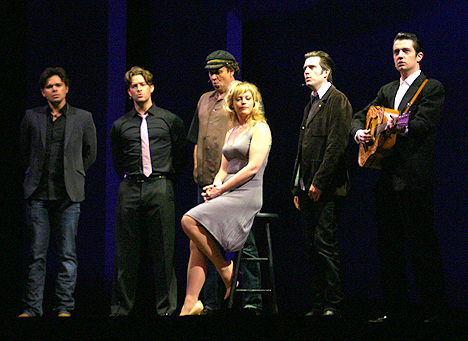 The entire cast of Million Dollar Quartet sang the hopeful ballad "Peace in the Valley."
---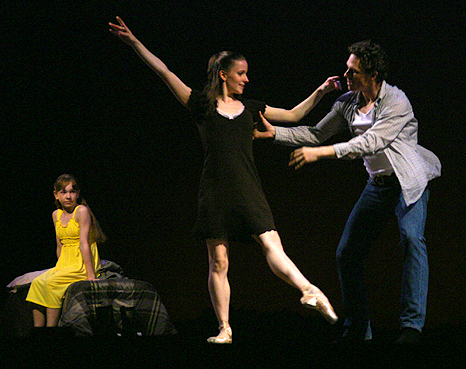 Members of the company of Billy Elliot performed a beautiful, heartbreaking dance in honor of the victims of the Montcoal, West Virginia mining disaster.
---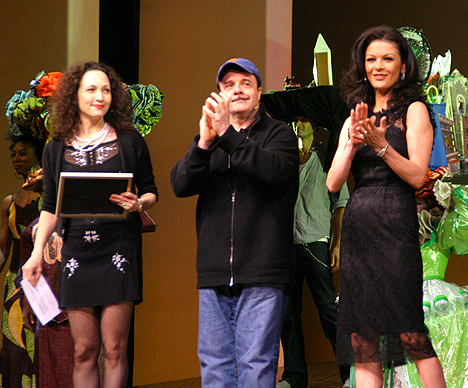 Following the traditional, end-of-show performance of David Friedman's "Help Is on the Way," sung this year by Montego Glover from the cast of Memphis, Bebe Neuwirth and Nathan Lane (The Addams Family) took the stage along with Catherine Zeta-Jones (A Little Night Music) to announce this year's winners and the total amount of money raised for BC/EFA.




Published on Wednesday, April 28, 2010




Michael Portantiere has more than 30 years' experience as an editor and writer for TheaterMania.com, InTHEATER magazine, and BACK STAGE. He has interviewed theater notables for NPR.org, PLAYBILL, STAGEBILL, and OPERA NEWS, and has written notes for several cast albums. Michael is co-author of FORBIDDEN BROADWAY: BEHIND THE MYLAR CURTAIN, published in 2008 by Hal Leonard/Applause. Additionally, he is a professional photographer whose pictures have been published by THE NEW YORK TIMES, the DAILY NEWS, and several major websites. (Visit www.followspotphoto.com for more information.) He can be reached at [email protected]


Why are you looking all the way down here?
For more articles by Michael Portantiere, click the links below!

Previous: Charlie Williams, "Mr. Memphis," Wins Broadway Beauty Pageant

Next: They Did It His Way

Or go to the Archives