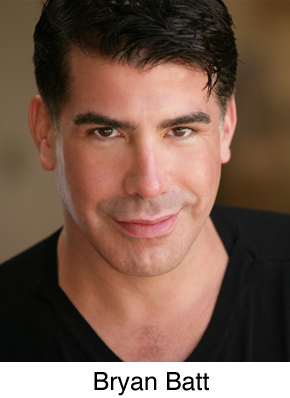 With Fall nearly upon us, there's a LOT going on the Big Apple, so I recently pulled out the latest edition of the invaluable publication Cabaret Scenes and noted some exciting shows that are now happening or are very soon to happen in the city's clubs and cabaret rooms. One that I'm really looking forward to is a showcase for the multi-talented Bryan Batt, best known as Sal Romano on Mad Men and, before that, for his hilarious work in several editions of Forbidden Broadway. He'll be making his debut at Feinstein's at Loews Regency on October 3 & 4, so mark your calendar.
"The show is called Batt on a Hot Tin Roof," Bryan told me recently when I caught him on the phone while he was in the middle of getting his hair done. "It started out five years ago as a fundraiser I did in New Orleans after Katrina, and it just kind of grew and grew. I had never done a one-man cabaret show before, but I really enjoyed it. Despite the show's title, I assure you I will not be coming out in silk pajamas and a crutch, holding a bottle of bourbon, like Brick in Cat on a Hot Tin Roof. It's just a collection of songs that I like, plus some stories. I think people will have a really good time."
Bryan says the audience can expect to hear some anecdotes from his first, recently published book, She Ain't Heavy, She's My Mother. "I went on The View to promote the book," he says excitedly. "Whoopi Goldberg loved it -- and Janet Maslin of The New York Times put it on her Top 10 reading list this summer. Some of that material will definitely be in the show at Feinstein's. Those stories about my mother and about growing up in New Orleans are part of who I am, and I hope they're funny and endearing. You can't make this stuff up."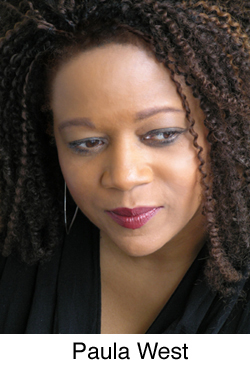 Before BB gets to Feinstein's, the room is home to another little act that you might want to check out: the amazing Barbara Cook and Michael Feinstein, September 7 through October 2. I haven't seen the show, but I sure am familiar with the work of both these wonderful artists -- and, from all reports, this pairing is way more successful than the Feinstein-Dame Edna alliance, which failed to rock Broadway earlier this year.
Also at Feinstein's are Mickey Rooney and his wife, Jan Rooney, September 19 & 20. It goes without saying that, at age 90, The Mick ain't what he used to be as a youngster, when he was one of the biggest stars in movie history. Still, he's one of the very few truly legendary showbiz figures of the early 20th century who not only survives but is still out there doing it, so if you've never seen him onstage, you owe that to yourself. One more Feinstein's notable I have to mention before moving on to other venues is the gorgeous jazz singer Paula West, who's set for two separate gigs in the room, October 12-16 and November 23-27.
If you were unlucky enough to miss Paulo Szot in South Pacific at Lincoln Center Theater and in The Nose at the Metropolitan Opera, you can catch this suave, golden-voiced baritone in one-man-show mode at The Café Carlyle, September 14-25. Meanwhile, the inimitable Karen Akers is ensconced in the Oak Room at the Algonquin Hotel for a nice, long engagement, September 14-October 23.
Among the plethora of shows upcoming in the Laurie Beechman Theatre at the West Bank Café, there are two that sound especially fab. Uptown Express, a vocal group made up of David Gurland, John DePalma, Brad Parks, and Christopher Caswell, will bring their spine-tingling harmonies and terrific arrangements to the Beechman on September 9 and 19, while Broadway vet Mary Testa (42nd Street, A Funny Thing Happened on the Way to the Forum, Xanadu) will make the room her own on the 20th and the 27th.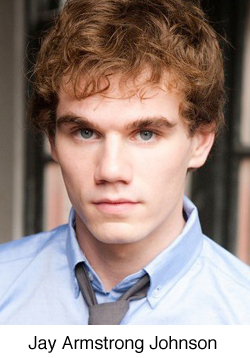 Here's a name you may not know as of yet but will definitely be hearing often in the future: Jay Armstrong Johnson. Just a few years out of NYU, this guy has already done his stuff in the Broadway revival of Hair, the first national tour of the revival of A Chorus Line, and regional productions of Hairspray, Godspell, and other shows. Now he's set to make his solo NYC cabaret debut at Birdland on Monday, September 20 at 7pm, and he's promising an eclectic program of old and new songs that capture the spirit of peace, love, and rock 'n roll while also representing his Texas roots, his innate R&B sensibility, and his affinity for musical theater.

Finally, one of my personal faves returns to the Metropolitan Room on September 24, 29, 30, and October 4: Todd Murray will Croon his heart out in that warm and sexy bass-baritone voice of his, with Alex Rybeck on piano, Steve Doyle on bass, and Sean Harkness on guitar. In the words of Cabaret Scenes, Todd is "a songwriter's dream. He sings the songs as they were written, and he sings them in a dreamy, stunningly rapturous style." Go and hear for yourself!




Published on Tuesday, September 14, 2010




Michael Portantiere has more than 30 years' experience as an editor and writer for TheaterMania.com, InTHEATER magazine, and BACK STAGE. He has interviewed theater notables for NPR.org, PLAYBILL, STAGEBILL, and OPERA NEWS, and has written notes for several cast albums. Michael is co-author of FORBIDDEN BROADWAY: BEHIND THE MYLAR CURTAIN, published in 2008 by Hal Leonard/Applause. Additionally, he is a professional photographer whose pictures have been published by THE NEW YORK TIMES, the DAILY NEWS, and several major websites. (Visit www.followspotphoto.com for more information.) He can be reached at [email protected]


Why are you looking all the way down here?
For more articles by Michael Portantiere, click the links below!

Previous: The Critics Be Damned?

Next: Lee Roy Reams and His Leading Ladies

Or go to the Archives