Not one, not a couple, not a quartet, NOT merely a company but a HUNDRED dancers will fill the stage of New York's City Center for Monday, October 25's Career Transition For Dancers 10th Anniversary gala, Rolex presents Dancing On Air: A Dance Tribute To Television. The curtain rises on all those dancing feet promptly at 7 P.M.

Director/choregrapher Tony Stevens and event producer, director/choreographer Ann Marie DeAngelo are promising "the dance entertainment event of the 2004-2005 Season." One thing for sure, every type of dance imaginable will be presented -- acrobatic, jazz, modern, tap and classical. Something for everyone. There may even be dancing in the aisles.

Actress/director/choreographer and dancer extraordinaire Debbie Allen and philanthropist and Joffrey Ballet board member Patricia Kennedy will be honorees.

Dancing On Air: A Dance Tribute To Television will pay tribute to the shows and stars that provided glorious moments of dance beginning in the earliest days of TV.

Phylicia Rashad, soon returning to Broadway in August Wilson's Gem of the Ocean, will present the Rolex Dance Award to [her sister] two-time Tony Award nominee Debbie Allen [Sweet Charity revival, 1986; West Side Story revival, 1980], famous and infamous for her choreograpy on numerous Academy Award telecasts. Hollywood dance legend Marge Champion will present Patricia Kennedy with the Career Transition For Dancers (CTFD) Award.

A highlight of the event will be Allen's restaging of her memorable choreography for the opening sequence of the Fame TV series [music by Michael Gore and Dean Pitchford], for Orfeh and students from The Ailey School.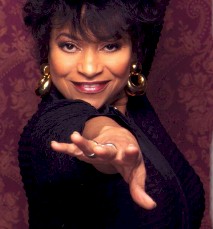 Tony-nominated actress, dancer and choreographer

Debbie Allen
will be among those honored.

Stevens, an assistant to Fosse on the original Chicago and who's danced in and choreographed numerous Broadway musicals [as well as choreographing for Chita Rivera], says, "Being a former dancer on television, I know first hand the hard work and dedication that went into learning new numbers week after week. Some of Broadway's best choreographers and dancers, such as Michael Bennett and Donna McKecknie [who met on the soundstage of the Hullabaloo series in 1965] worked extensively in TV. The small screen also provided so many young dance hopefuls as well as other audience members with golden opportunities to see the greats of ballet, dance and theater perform from Agnes DeMille and Martha Graham to Nureyev and Fonteyn to Peter Gennaro, who I was fortunate to dance with, and Fosse."
Among the world premieres at the CTFD gala will be Lover, A Tribute to June Taylor, the Emmy Award winner who provided the incredible dance routines for the weekly Jackie Gleason Show. The number will be choreographed to the standard by Rodgers and Hart by choreographer and former Taylor dancer Mercedes Ellington [granddaughter of the Duke] [Marilyn Taylor Gleason, sister of Taylor, who died this past May, and widow of TV legend Gleason, will offer reminisces]; and A Look Back To Bandstand and Soul Train, choreographed by Stevens, will be performed by a company of 18 guest artists.
Alan Johnson, who performed in the original WSS, No Strings and Anyone Can Whistle and choreographed extensively for Broadway -- as well as for Shirley MacLaine's hit 1976 and 1984's revues, will recreate his choreography of the "Sweet Georgia Brown" production number, made memorable by MacLaine [with a dance arrangement by the late Wally Harper]. It will be performed by Jane Lanier [1989 Tony-nominee, Jerome Robbins' Broadway] and a quartet of dancers. Toni Basil, who choreographed the current Bette Midler Kiss My Brass tour, has choreographed and will dance with the World Cup Shooting Stars of All Star Cheerleading, to the music of her Double Platinum Grammy-nominated hit "Mickey."
Dance veterans Arthur Mitchell, Donald Sadler and legendary National Medal of Arts recipient Edward Villella will introduce pas de deux from Balanchine's Agon, performed by Dance Theatre of Harlem's Tai Jimenez and Donald Williams; Le Corsaire, danced by American Ballet Theatre's Michele Wiles and Gannadi Saveliev; Balanchine's Diana and Actaeon performed by Miami City Ballet's Mary Carmen Catoya and Renato Penteado; and Gerald Arpino's Light Rain, performed by Joffrey Ballet's Valerie Robin and Samuel Pergande.
Artists' dance wear has been generously donated by Capezio. Robert Mikulski is musical director.
Tony winners Chita Rivera and Brian Stokes Mitchell will read testimonials from those benefiting from CTFD programs. The evening will include an appearance by former TV talk-show host and Whose Line Is It Anyway? veteran Wayne Brady, who's currently razzle-dazzling ëem on Broadway in Chicago, and the Peter Pucci Plus Dancers.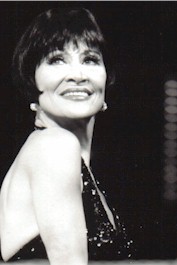 Tony winner and legendary Broadway dancer

Chita Rivera will appear.


The New York Times
has called these CTFD fundraisers "the slinkiest and most jubilant of galas!" Jack Anderson in the
Times
wrote that the 2003 benefit was "outstanding...spectacular" and a gathering where "stars from many firmaments glitter for one night."
CTFD, with offices in New York and Los Angeles, helps professional dancers to establish new careers in preparation for the day when dance is no longer an option. Since its founding in 1985, the organization has helped over 2,800 dancers, provided more than 35,000 hours of career counseling and awarded over $2-million in educational scholarships. [For more information, visit www.careertransition.org]
Event honorary chair is former international ballet star and CTFD chairman emeritus Cynthia Gregory. Chairs are Walter Fischer of Rolex, Anka K. Palitz and Michele Herbert. Vice chairs include former ballerinas Helene Alexopoulos, Susan Jaffe and Victoria Herbert; Ms. Ellington and Laura Zeckendorf, director, Theatre For A New Audience.
The post-performance black-tie supper dance will feature an auction where one of the coveted items will be features tickets to the A-List Vanity Fair Academy Awards party in Los Angeles.
Show-only tickets are available at the City Center box office for $45, $55, $70 and $95 or by calling Citytix, (212) 581-1212 or visiting www.citycenter.org. A limited number of gala tickets are available at $550 and $1,000. For these, contact Michael Weiss, Weiss Creative Group, (212) 582-6690.
--------
Ellis Nassour is an international media journalist, and author of Honky Tonk Angel: The Intimate Story of Patsy Cline, which he has adapted into a musical for the stage. Visit www.patsyclinehta.com.

He can be reached at [email protected]
Why are you looking all the way down here?
For more articles by Ellis Nassour, click the links below!
Previous:
Broadway: The American Musical
Next:
MOVIN' OUT ENTERS THIRD YEAR AND TONY NOMINEE JOHN SEYLA IS STILL SOARING THROUGH THE AIR AT LIGHTNING SPEEDS
Or go to the
Archives