U
nless you pay very close attention to what you've watched these past 30 years, perhaps the name Nancy Malone won't ring a bell. And even those who do pay very close attention, when faced with her lengthy resume, will marvel at her accomplishments.
Standing in the small Irish Arts Center theatre pretty far West of the traditional Theatre District [553 West 51st Street, between Tenth and Eleventh Avenues], where Malone is finally making her New York directorial debut with the revival of Irish playwright Mark O'Rowe's award-winning* Howie, the Rookie. It's presented by Irish Arts [Pauline Turley, executive director] in association with Georganne Aldrich Heller [former New York City cultural director and a co-founder of Women in Film], Tom Kibbe and production group Naked in the Wings.
Malone is very excited and satisfied that she has been able to get the two actors, Mark Byrne [Act One] and John O'Callaghan [Act Two] to heighten and dig deep into their characters, misfit, hard-drinking Dubliners. The play is essentially two raw, stream of consciousness monologues consisting of a series of conversations on friendship, betrayal and vengeance that recall having with friends.
Irish Arts kindly provides a Glossary of Irish slang in the playbill and posted in the lobby. A thorough study of this is necessary to pick up on such thrown about words as "brown sauce farce" [caused by something terribly sour tasting], "kip" [to sleep over], "jacks" [restrooms] and something you'll be thoroughly familiar with when you exit, "scabies" [mites that cause severe itching].
O'Callaghan, who's performed in New York, L.A., Canada and extensively in Belfast, was featured in the 2002 TV movie We Were the Mulvaneys, adapted from the Joyce Carol Oates novel and starring Beau Bridges and Blythe Danner. Byrne, trained in Ireland, has performed in Edinburgh and at the Public here. Both were featured in Scorsese's Gangs of New York.

_________________________________________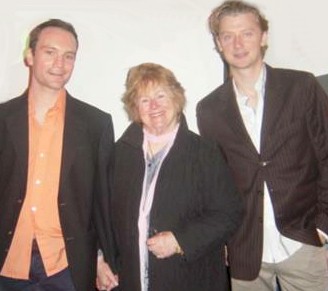 Director Nancy Malone, makes her New York theater
directorial debut with Howie, the Rookie, starring Mark
Byrne and John O'Callaghan.
_________________________________________
O'Rowe, a sort of Lost Generation Martin McDonagh, is best known here for his screenplay of
Intermission
, the 2003 film starring Colin Farrell, Colm Meaney and 2004 Tony Award winner [and 2005 Drama Desk and Tony-nominee] Br"an F. O'Byrne.
Sounds like a strange project to be directed by a woman and one with such soft-spoken charm, sparkling eyes and genuine warmth. She comes over more as a sprite or, as would better have it, a leprechaun instead of a former Broadway star and Hollywood producer, director and mover and shaker.
She began acting in her early teens. For their 10th Anniversary issue, Life magazine featured her on the cover as "The Typical American Child." She studied acting at the Stella Adler Conservatory, continuing with her until Adler's death, and became a member of the Actors Studio.
Malone acted in television's first soap opera, The First Hundred Years, which led her to audition at age 16, for Broadway. Critics raved when she made her debut in the title role in one of the 1952 season's biggest comedy hits, Time Out for Ginger, opposite Melyvn Douglas and the veteran actress Polly Rowles**.
She went on to star in ground-breaking TV series The Naked City, which earned her her first Emmy nomination, and as the sultry Clara Varner in the TV series adapated from Faulkner's The Long, Hot Summer [opposite Roy Thinnes].
___________________________________________________________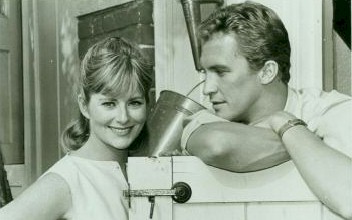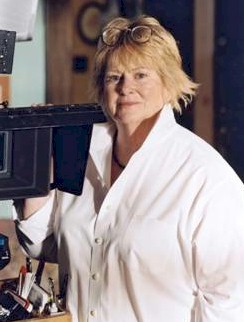 NANCY MALONE in ABC series The Long, Hot Summer, co-starring Roy Thinnes,
in The Twilight Zone and, after a career transition, as a TV and film director.
_________________________________________

Leaping forward a couple of decades, she went on to break down barriers for women in TV as a director of such top-rated TV fare as
Cagney & Lacey, Beverly Hills 90210, Dawson's Creek, Sisters
[Emmy nomination],
Judging Amy, Knot's Landing, Melrose Place, Star Trek: Voyager, Touched by An Angel
and
The Trials of Rosie O'Neill
[Emmy nomination].
Still going, going, going, with energy to burn, as she approaches 70, Malone looks back on a fascinating career. "They tell me I was a trailblazer," she smiles, "because I was one of the first to do things that women weren't doing. I never thought of myself as anything other than a working person. In retrospect, I realize I did blaze a few trails and the happiest part is that the doors I opened helped a lot of women who came behind me."
In what she makes seem like an effortless segue from acting, in the 60s and 70s she began producing for TV in a male-dominated field. "And it still is," Malone points out. "There was RenÈe Valente, who began producing in the late 50s [movies of the week, mini-series], Carolyn Raskin, who worked on Sinatra specials and produced for Rowan and Martin's Laugh-In and Dinah Shore, and the late Jacquelyn Babbin, out of New York, who really was a pioneer [producing everything from Armstrong Circle Theatre in the early 50s to event programming and daytime dramas (All My Children, Loving) into the 80s], but I don't think there were too many other women."
And, no, the men didn't make it tough. "In fact," relates Malone, "just the opposite. They were wonderful to me. One particular man, Bob Papazian, was executive producer on my first movie, Winner Take All [1975 for TV, starring Shirley Jones, Laurence Luckinbill, Joan Blondell, Sylvia Sidney and Joyce Van Patten]. He was amazingly generous and caring. He gave me confidence. It was a whole new discipline and he walked me through it without making me feel like the newcomer that I was."
Malone's two series starring roles were for ABC and she became friends with network president Tom Moore. "When he was in L.A. on business we had dinner," she recalls, "and he asked me how it was going and I told him I was doing a lot of episodic television [Run For Your Life, Bonanza, among many others]. I said I was disappointed because the women really didn't get to do anything but react to what the guys were doing and that I wanted to be the person who does things. He replied, ëWhy don't you produce?' and I said, ëI'm an actress. What do I know?'"
In the early 70s, Moore was starting a production company, Tomorrow Entertainment, and he brought Malone aboard at $250 a week. "That wasn't big money at all," laughs Malone, "certainly not the money I'd been making. I thought about it long and hard. I knew that if I did that, I'd be closing the door on acting. However, Tom was giving me the opportunity to learn. I had a tiny office with no windows where I read scripts and got acquainted with agents. It wasn't too long before I thought, ëI can do this. My taste is good.'"
Soon, she was bringing projects into the company. Eventually, she became Tomorrow's director of motion pictures.
Malone was a co-founder of Women In Film, which has become the most powerful women's organization in Hollywood. She serves on the Board of Directors and works as the liaison to the Advisory Council on the Women In Film Foundation Board of Trustees.
In 1977, Nancy became the first woman vice president of 20th Century Fox television. With Lucille Ball and Eleanor Perry, she was honored with Women in Film's first Crystal Award. Among the many milestones in her career she is particularly pleased that in 1987, she and Linda Hope co-produced There Were Times, Dear [PBS], the first film about Alzheimer's Disease, which has since helped to raise over $2-million for caregivers throughout the country.
Malone became a director on a fluke and a dare. Working at CBS, they wanted her to use a director she'd known as an actress and wasn't particularly cared for. "They wanted to finish out his contract. I said, ëPlease, no! He's not right for this,' butÖ And, lo and behold, everything I said came true. Not only wasn't he right, but he also made our star unhappy. I said, ëI can do this,' but I wasn't able to take over because I didn't have a Director's Guild card. That was it and I decided I had to get one."
Malone took a year off and entered the directing workshop for women at the American Film Institute. "It's the only program like that in the country and is still kept alive against great odds by Jean Firstenberg."
When she started taking her workshop film on rounds, she met some stumbling blocks. "Studio executives wanted to know, ëWhat are you now? An actress, a producer, a director or what?' Make up your mind! And I said, I was a director."
Finally, six months later, she got an agent and met Esther Shapiro, "who hired me to do the hundredth episode of Dynasty. I said, ëCould you make it a little less pressured!'It was going to be the big deal of the season, but I did it. It was not only successful, the ratings soared through the roof. And Esther said, ëYou're on!'"
One of the pressures of being a director is getting the job done quickly. "There's a big difference between film and TV. In film, you can go about your job a lot more relaxed, but in TV you have a short time to get the results in the can. We have twelve-hour days and, usually, you can get seven to ten pages done. So you don't take lunch and you don't waste time."
Malone loves returning "home" because, every now and then, "I have to have an infusion of New York in my soul. I can't live without out."
She's often been here producing and directing for TV, but had never done a theater piece. When her friend, producer Georganne Heller, approached her about Howie, the Rookie, who thought her experience teaching acting would be very helpful. "My approach to the play has been completely different," she explains. "The layers in the text are very complicated, so that was the first thing I dealt with. Then I worked with Mark and John on the performance aspect to get to the motivation of what makes these boys tick."
For tickets to Howie, the Rookie, call (212) 868-4444 or visit http://www.smarttix.com/.
_______
* 2000 Irish Times New Play Award, 1999 Rooney Award for Irish Literature and, among others, the 1999 Edinburgh Festival Fringe Best Production award. It had acclaimed runs in London, Dublin, Los Angeles and a brief Off Off Broadway run at P.S. 122.
** Largely forgotten, Rowles had roles in some of the biggest hits of the 50s, 60s and 70s, including [the original Vera Charles] in Auntie Mame, No Strings, [Madame Xenia in] The Killing of Sister George and Forty Carats, featured with Julie Harris.

___________________________________________________


HIGHLIGHTS from the resume of NANCY MALONE
:
Other Broadway:
A Touch of the Poet, replacing Kim Stanley in 1959 [big shoes to fill, to say the least]; Major Barbara, October 30, 1956 - May 18, 1957 opposite Glynis Johns as Barbara, Charles Laughton as Undershaft, Burgess Meredith as Adolphus, Eli Wallach as Bill Walker and none other than Cornelia Otis Skinner as Lady Undershaft
Other stage roles:
The Seven Year Itch [regional], The Chalk Garden [tour], Requiem for a Heavyweight, The Trial of the Catonsville Nine [Broadway, Los Angeles]
Early guest star appearances on:
Alcoa Theatre, Armstrong Circle Theatre, Camera Three [Henry James' Daisy Miller], Hallmark Hall of Fame, Omnibus, Robert Montgomery Presents, Studio One, Twilight Zone, U.S. Steel Hour, Cannon, Danger, Dr. Kildare, 77 Sunset Strip, The Outer Limits, The Fugitive, Big Valley, Bonanza, The Partridge Family, Dr. Kildare, I Remember Mama, Owen Marshall, Suspense and The Rockford Files
Producer, Series TV:
The Bionic Woman; Husband, Wives, Lovers; Bob Hope, the First 90 Years [Emmy Award]
Director, Theater:
Big Maggie, Beverly Hills Playhouse [Tyne Daly]; Agnes of God and Prelude To a Kiss, both L.A. TheaterWorks

< < < < <
n
JUST RELEASED
n
< < < < <
THE PHANTOM OF THE OPERA FILM ADAPTATION ARRIVES ON DVD
IN TWO-DISC WIDESCREEN EDITION WITH FEATURES GALORE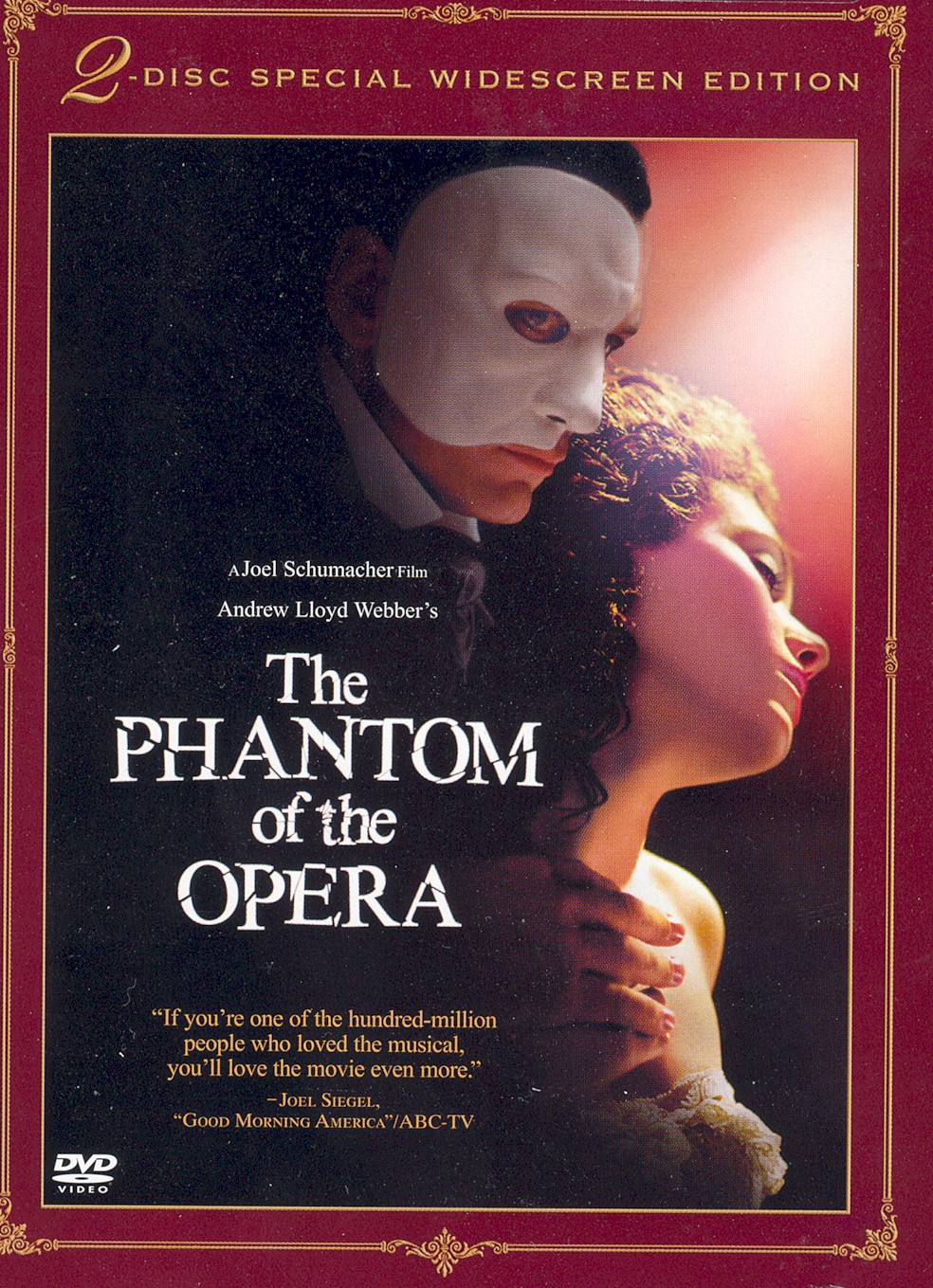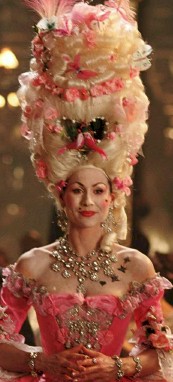 THE DVD RELEASE OF THE PHANTOM OF THE OPERA, starring Gerard Butler,
Emmy Rossum as Christine and, right, Minnie Driver as Carlotta.
Director Joel Schumacher on the London set preparing to shoot "Masquerade."


by ELLIS NASSOUR

Do you sing along with the Andrew Lloyd Webber/Charles Hart tunes from the Olivier and Tony Award-winning The Phantom of the Opera? If you haven't yet, you may when you get the new Warner Home Video two-disc DVD of the movie adaptation of the West End, Broadway and world-wide hit musical. The Christmas 2004 release, directed by Joel Schumacher and starring Gerard Butler, Emmy Rossum, Patrick Wilson, Miranda Richardson and, as Carlotta, massive scene-stealer Minnie Driver, arrives for home screening in three formats: VHS, single disc DVD [SRP, $$28] and, the definite choice to purchase, two-disc DVD [[$30].

The extra two dollars buys you a lot of special features, including Behind the Mask, the story of The POTO; an extremely entertaining behind-the-scenes feature, The Making of The Phantom of the Opera in 3 Spellbinding Acts; a deleted scene from the film, featuring the previously unheard "No One Would Listen"; and a "hidden" sing-a-long number.

The Dolby Digital sound is spectacular, especially in those numbers where long-time ALW orchestrator David Cullen and music supervisor Simon Lee increased orchestra size from 28-pieces to 105.

Certainly, other than Minnie Driver's absolutely hilarious and endearing performance, two of the other stars of the film are costumer Alexandra Byrne and production designer Anthony Pratt. Byrne did heroic work, especially with the over-the-top haute couture for diva La Carlotta. Pratt brilliantly took the late Maria Bjornsson's stage designs to a new degree of opulence as befits a sweeping gothic romance [in that vein, as Raoul, you also have Wilson's Fabio-look, even down to the flowing locks].

Actual locations were not good enough for Schumacher, so Pratt built sets, including an 886-seat opera Opera Populaire, loosely based on the Paris' Opera Garnier, in sections on eight stages of London's Pinewood Studios. Pratt noted he endeavored to establish a macabre quality in every set. You'll notice that especially on the sensuous gold-hued figures with lyres that entwine, as they do in the stage production, the proscenium. A spectacular detail of the auditorium design is the chandelier [that we all know will come crashing down], outfitted with 20,000 Swarovski crystal pendants.

Cinematographer John Mathieson [Gladiator]'s sequences of tracking shots upstairs, downstairs and throughout the backstage and opera house auditorium are quite stunning. These sets were built in a studio service road, allowing Mathieson to move his camera seamlessly between action onstage, in the fly spaces and in the bustling workshops.

[Photos: ALEX BAILEY/Warner Bros.]


--------
Ellis Nassour is an international media journalist, and author of Honky Tonk Angel: The Intimate Story of Patsy Cline, which he has adapted into a musical for the stage. Visit www.patsyclinehta.com.

He can be reached at [email protected]





Why are you looking all the way down here?
For more articles by Ellis Nassour, click the links below!

Previous: STEPHEN SCHWARTZ'S CAPTAIN LOUIE FLIES; LANDS AT THE YORK

Next: HARVEY FIERSTEIN returns as host of the Drama Desk Awards

Or go to the Archives