As Liza with a Z would say:
"You gotta ring them bells,
You gotta ring them bells,
You gotta make 'em sing and really ring them bells.
It's such a happy thing to hear 'em ting-a-ling,
You gotta ring—them—bells!
It's over. It's finally over, and the lights of Broadway are once again bright.
To help ring some Broadway bells and belts, there will be a Broadway's Back free concert tomorrow at Noon onstage at the Marquis Theatre, home of the 2006 Drama Desk Outstanding Musical and Tony nominated Best Musical, The Drowsy Chaperone.

Angela Lansbury, Bernadette Peters, Fantasia, Bob Martin and cast members from every Broadway show, many in costume, will perform to celebrate the return of Broadway and the holiday season. Seth Rudetsky will music direct a full orchestra.
Doors open at 11:30. It's first come, first served, so be there early!
There's joy throughout the world of Broadway and in Who-ville.

Patrick Page is The Grinch

Dr. Seuss' classic story How The Grinch Stole Christmas! is celebrating its 50th anniversary. In the return engagement of the musical adaptation, this season at the St. James Theatre, Patrick Page, the Grinch's biggest fan, has returned in the lead role.
Last year, over 200,000 fans saw the limited engagement and broke box office records. This year, the production runs up to 15 performances a week with up to 8 performances on weekends including several 11 A.M. school "matinees."
"It's a whole different show," says Page. "There have been a lot of changes by Matt [August], our director. Timothy [Mason, book and lyrics] and Mel [Marvin, music] had things they wanted to strengthen. There are two new songs and reprises that really make a huge difference in terms of the emotional arc of the show."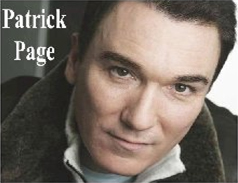 The new numbers sung along side the established "You're A Mean One, Mr. Grinch" and "Welcome Christmas" are "It's That Time of Year," for Old Max and Young Max, and "It's the Thought That Counts."
The musical has additional music and lyrics by the late Broadway composer Albert Hauge [Plain and Fancy, Redhead] and the late Theodor Geisel [Dr. Seuss] from the original production in Minneapolis Children's Theater, where Jack O'Brien discovered it and made it a perennial, still running (its tenth season), at his Old Globe.
With last year's co-star John Cullum up at Lincoln Center in Cymbeline, there's another change: Drama Desk Award nominee Ed Dixon—alumnus of the original Les Miz, the 1999 Iceman Cometh and the 2000 Best Man revival—is playing Old Max opposite last year's delightful Young Max, Rusty Ross.
Then there's the change in theater. "The St. James is more intimate," notes Page, "and the show is better suited to an intimate house. Last year, at the Hilton, [set designer] John Lee Beatty did everything he could to fill that huge space. For the St. James, he's done incredible things. It's terrific being so close to the audience."
Page may be the ultimate Grinch fan. He's had the book memorized since he was eight. "I loved the Grinch. I devoured it by reading it over and over until I knew it by heart, then I began to perform the entire thing for anyone who'd listen, complete with facial expressions, characters, voices, everything. I was attracted to the book because I identified with the Grinch's defense about being left out. I also liked the fact that he is so dry and funny."
He adds that the Grinch really wants to be accepted by the people of Who-ville, but would never admit that. "The sad fact is that he doesn't think he can be accepted. That's something I connected with. Growing up, I was shy and not interested in sports. When sides were picked for games or sports, I was always last or not chosen at all. Often, I didn't even want to go out at recess. I'd stay inside and read. One of my teachers used to bribe me with candy just to get me out there. And I think she bribed some of my classmates to try to get them to choose me."

He explained The Grinch... is supposed to be a book for children, but it's very adult. "I'm a huge Dr. Seuss fan. His The Lorax warned against mindless progress and the danger it posed to the earth's natural beauty. It's a most extraordinary book. Then there's The Sneechers collection, with the four stories about moral lessons and Xenophobia. Dr. Seuss is marvelous in how he deals with adult topics in a way children can accept."
Patrick Page was born in Spokane, Washington, and raised in Monmouth, Oregon. He had his first onstage speaking role at seven. "Acting," he says, "is all I ever knew." His father, an actor and theater professor, would perform in summer at the Oregon Shakespeare Festival in Ashland, the largest regional theatre in the country. The family came along. "When I saw my father onstage," adds Page, "I was in awe. When I heard the applause, I knew that's what I wanted to do." And it was. Growing up, he performed in numerous college productions.
From age 16 until well into his 20s, he paid his way through college (where he graduated Cum Laude and Phi Beta Kappa) and beyond as a magician traveling eventually with a full-scale show. In 1979, Page was awarded the International Brotherhood of Magicians top trophy in his division.
"That experience helped me a lot in a role like the Grinch," he states. "There's a lot of showmanship involved playing it that you don't learn in acting class. You learn that onstage trying to hold down a show for a couple of hours in front of a full house."
Speaking of magic, the Grinch is all make-up (designed by Angelina Avallone) and costuming. "There are no prosthetics," states Page, "just greasepaint. It takes about an hour and a half to get into everything. On weekends, with so many performances, I don't even have time to get out of it before I have to be back onstage."
When the theatrical bug bit again, Page came to New York. He never had to go the route of odd jobs to survive, but he had a tough time just the same. "I arrived with a name from my work in California and the regionals. I'd had my Equity card for years. I had been a member of several resident companies and knew I could go back if it didn't work out. But I knew I had to challenge myself here."
His big break was arriving on Broadway playing a number of small roles in the much-anticipated Kentucky Cycle. "When I read the script, I thought it would run forever, but it only ran two months. Here I was wanting to make a career but not knowing if I could. I got quite depressed after it closed. I had built a career on the West Coast as a leading actor and I came here and nobody knew me."
He became adept early on in classical roles, but the big payday came when he joined Beauty and the Beast as Lumiere; then came the role that fit him like a glove, Scar in Lion King.
Page came to The Grinch... last year, thanks to the largesse of Disney. "Tom Schumacher okayed giving me time off. Productions don't usually do that. I've worked for Disney for over ten years. They've been kind to me. That's one reason I was able to stay so long in both roles was that I was allowed time off to pursue my creative career. I taught and directed at NYU's Graduate School, directed and acted in the regionals."
After The Grinch... closed last January, he was welcomed back to Lion King, but when the musical ends its run this coming January, he won't be going back to Scar. "I have some career things going. That's not to say that I won't ever put the costume again if they'll let me. But it will be at least a year, and only for short periods."
In February, at Washington, D.C.'s Shakespeare Theatre, he'll do Julius Caesar and Antony and Cleopatra, in what the theatre is calling the Roman Repertory. Swan Song, his three-character play that was done in the Summer Play Festival and at the Kennedy Center will play in January at the Seattle Shakespeare Company.
Page has a Paige in his life, Paige Davis, a former Chicago Roxie and a TV host for Trading Places. They met in the Third National tour of Beauty and the Beast, where she played Babette. The couple just celebrated their sixth anniversary, but they have been together 12 years.
The Grinch is a very physical role, notes Page. "I have only Mondays off. I played Hamlet twice, the Scottish king three times, Richard III twice, the lead in the Shakespeare play I'm not allowed to speak the name of in my dressing room and Cyrano, and this is by far the most difficult and exhausting."

Maria and Tony Return—One Week Only
Fifty years after two teenage gangs known as the Jets and the Sharks first engaged in a fatal turf battle on the West side of Manhattan, specifically the Winter Garden Theatre, as interpreted by Jerome Robbins and Arthur Laurents. In West Side Story, gang members and a couple of young lovers sang songs by Leonard Bernstein and Stephen Sondheim and another theatrical landmark was born.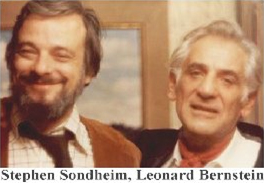 December 4-8 at 8 P.M. for five performances, a few blocks from where warfare mythically broke out (in the neighborhood torn down to create Lincoln Center), the Jets, Sharks, and Tony, Maria, Anita, Bernado, and Riff will be onstage when John Jay College presents in its Gerald W. Lynch Theatre (899 Tenth Avenue, between 58th and 59th Streets) what may be its most ambitious theatrical production ever, a revival of WSS.
In a unique arrangement, John Jay, known for teaching criminal justice, joined in an educational partnership with more than a dozen colleges and universities, including Ohio Wesleyan University and the member institutions of the Great Lakes Colleges Association to create the West Side Story Project, according to director Dana Tarantino, "in the spirit of the original musical."
The decision to present WSS was based on the fact that the speech and theater department, in keeping with the mission of the college, presents plays dealing with themes of justice and societal problems. "West Side Story," says Tarantino, "in an artistic, social and cultural collaboration offers a practical and potent learning experience for urban John Jay students and Midwestern students from the Colleges Association."
The show has received full cooperation from the Bernstein estate and the blessings of the Bernstein children, Jamie, Alexander and Nina.
Tarantino has a special affinity for the musical. She's also a professor in Jay's Department of Speech, Theatre and Media Studies. The process of adapting West Side Story from Shakespeare's Romeo and Juliet into Bernstein/Sondheim/Laurents' contemporary musical was the subject of her doctoral dissertation.
Dr. Nicholas G.M. Ross, former director of the Hunter College Symphony, is musical director. James Beaudry is choreographer. The cast and crew number more than 150 students, faculty and staff.
With a project of such magnitude, explained Tarantino, outside funding was sought. "The biggest shot in the arm came in the eleventh hour from Paul Newman, who awarded a generous challenge grant. That really lifted the spirits of all involved in a huge way."
West Side Story tickets are $20, $10 for students with valid ID. To reserve, call (212) 695-6908 or purchase in person at the Speech and Theatre Department in Haaren Hall, Room 336.

A 70s Nativity
You don't have to travel uptown to catch Tony nominee Andre De Shields in a new production of one of Langston Hughes' beloved works, Black Nativity. It's come downtown for the holiday season.
Produced by the New 42nd Street and the DD Award-winning Classical Theatre of Harlem, with partial funding from the New York State Council on the Arts, it runs through December 30 at the Duke [229 West 42nd Street, between Seventh and Eighth Avenues].
Set in Times Square in the early 70s, the production provides a colorful environment for exuberant African-American music and dance, gospel standards - of course, infused with lots of sour, R&B, even hip-hop. Black Nativity also features members of Kenya's Shangilia Youth Choir, whose members come from a child rescue center and residence named Shangilia, which is Swahili for "rejoice," in the heart of Nairobi's Kangemi slum.
BN is adapted and directed by CTH A.D. Alfred Preisser, with music by Kelvyn Bell. Choreography is by Tracy Jack, who also portrays Mary in the 11 member cast.
Tickets are $50 and available at the Duke box office, online at DukeOn42.org or by calling (646) 223-3010.

He's Back!
Everyone's favorite reality show champ Sam Harris, who's been busy on the West Coast concertizing and doing TV shows, returns to the cabaret stage when Jim Caruso's Cast Party and TheaterMania.com present this celebrated vocalist and DD-nominee in concert at 7 P.M. on December 16 and 17 in their Broadway at Birdland series [315 West 44th Street, between Eighth and Ninth Avenues].
Besides so many of the songs associated with his career, Harris will be debuting songs from his new CD, Free.
Tickets are $30.00 with a $10.00 food/drink minimum and can be purchased online at www.birdlandjazz.com or by calling (212) 581-3080. VIP tickets available for $50 plus the minimum.

It's the Season to be Jolly
Celebrate the Hanukkah and Christmas holiday season December 5 with seasoned multiple Bistro and MAC Award-winning cabaret performer, TV hostess, producer and record producer Jamie deRoy when Jamie deRoy & Friends bring to life songs from the Harbinger Records CDs 'Tis The Season and Animal Tracks at 6 P.M. at Barnes & Noble Lincoln Center (Broadway at 66th Street).
The performers will include a cappella group The Accidentals, MAC and Bistro Award winners Lisa Asher and Scott Coulter, three-time Tony-nominee Dee Hoty, two-time DD-nominee Karen Mason, and the outrageously entertaining Jay Rogers (Drama Desk Award nominee, When Pigs Fly).
Barry Kleinbort is directing the B&N show, with musical direction by Paul Greenwood.
'Tis The Season [SRP $16] has 16 holiday favorites sung by Asher, Coulter, Jerry Dixon, Eric Michael Gillett, Jeff Harnar, Hoty, Sally Kellerman, Anne Runolfson, Billy Stritch, KT Sullivan and, among others, Sal Viviano. Animal Tracks (SRP $13) features 16 pet-friendly songs also sung by, among others, Kerry Butler, deRoy, Rogers, Emily Skinner, Don Stephenson and none other than Marian Seldes. The CDs are available at www.cdbaby.com and at the Broadway B&N.
This free event will also offer the opportunity to adopt orphan cats and dogs through Animal Haven, a not-for profit no-kill animal shelter serving the tri-state area.

Chinese Acrobats Replace Dragons
Due to all sorts of visa complications, the New Shanghai Circus, a popular troupe of energetic Chinese acrobats, aerialists and athletes that's appeared here twice before, has replaced the Golden Dragon Acrobats at the New Victory Theatre through January 6. TNSC combines colorful costumes, show-stopping choreography, dazzling lighting, music and amazing props in the tradition of the harvest festivals of 2,500 years ago.

Tickets for The New Shanghai Circus are $15 - $50 and available at the New Vic box office, by calling (646) 223-3010 and online at www.NewVictory.org. Purchased tickets to the Golden Dragon Acrobats will be honored.

Broadway on CD
Just in stores is the cast CD of MTC's production of LoveMusik [Ghostlight, SRP $19], the story of Kurt Weill and Lotte Lenya, that starred Michael Cerveris, Donna Murphy, David Pittu and Judith Blazer.
Arriving just in time for a very proper stocking stuffer is Mel Brooks' Young Frankenstein Decca Broadway, SRP $19] with Roger Bart, Sutton Foster, the madcap Megan Mullally [in full Roarin' 20s mode], scene-stealing Andrea Martin as Frau Blucher, scenery-eating Christopher Fitzgerald as Igor and set-destroying Shuler Hensley as Frankie.
Avoiding the holiday glut, Jeff Lynne and John Farrar's Xanadu [P.S. Classics; SRP, $20] arrives in January with Kerry Butler, Cheyenne Jackson, Tony Roberts and the astounding Mary Testa and Jackie Hoffman.
Hitting the bins in February will be Alan Menken/Howard Ashman/Glenn Slater's The Little Mermaid [Disney, SRP $19], which has moved its opening at the Lunt-Fontanne to January. Sierra Boggess, Norm Lewis, Sherie Rene Scott, Tituss Burgess, Eddie Korbich and Sean Palmer star.

Now Complete On DVD
How many remember 1990 when the daring ABC TV network pushed the envelope and had people around watercoolers asking "Who killed Laura Palmer?" It was a heady time.
If you were a fan of David Lynch and Mark Frost's memorable 1990 ABC dark comedy supernatural thriller series Twin Peaks, you know what a groundbreaker it was. Every episode had so many twists, turns and hairpin curves that you were left on the edge of your very comfy seat.
No stone was left unturned, and that's not specifically directed at the lengths idiosyncratic FBI Special Agent Dale Cooper, brilliantly played by Kyle MacLachan, and Harry Truman -- the sheriff, not the late President of the U.S. -- portrayed by hunk Michael Ontkean, went to in solving the brutal murder of homecoming queen Laura Palmer [Sheryl Lee] in their most anti-Mayberry rural Northwest locale.
The just-issued "definitive" gold box" DVD set [Parmount Home Entertainment/CBS; 25 hours; 10 discs; SRP $100] of all 30 episodes, totally remastered under Lynch's supervision, and the two-hour pilot, boasts of "taking you deeper into the woods than ever before" with "sights unseen and sounds unheard until now." Among the bonus features, for the first time ever on DVD, is the uncensored European version of the pilot; all-new 5.1 Surround Sound and a truckload of interviews, featurettes [such as A Slice of Lynch], the doc Secrets from Another Place, deleted scenes and nuggets such as MacLachlan's Saturday Night Live monologue and sketch, Julee Cruise music video, an interactive map and, oh, yeahhhh!, the Log Lady.
Twin Peaks was a career peak for many of the eclectic cast that also included Sherilyn Fenn as bad girl Audrey Horne, Peggy Lipton as waitress Norma Jennings, the unforgettable Catherine Coulson as Log Lady and Lara Flynn Boyle as good girl Donna Hayward. The series was known for it's off beat casting of supporting roles. The featured ensembled included film stars from the 50s such as Piper Laurie [Carrie] and Russ Tamblyn [Seven Brides for Seven Brothers]; also Richard Beymer [who played Tony in the film adaptation of West Side Story], Miguel Ferrer, Harry Goaz, Dan O'Herlihy, Ray Wise, Grace Zabriskie and Billy Zane -- even Lynch.
Ellis Nassour is an international media journalist, and author of Honky Tonk Angel: The Intimate Story of Patsy Cline, which he has adapted into a musical for the stage. Visit www.patsyclinehta.com.

He can be reached at [email protected]





Why are you looking all the way down here?
For more articles by Ellis Nassour, click the links below!

Previous: Marisa Tomei Fully Clothed for Humanity; Bebe Neuwrith Friared; Busy Cabarets; The Sound of Music, Strings Attached; John Ford Silent Restored; Pasolini Remembered

Next: The Razors are Sharpened and Glistening: Tim Burton Brings Sondheim's Demon Barber to the Screen

Or go to the Archives