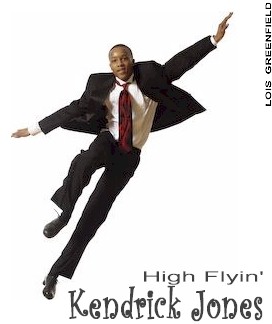 There'll be a hot time in the old Town Hall on Monday night as the Broadway Summer Festival ends with the 3rd Annual All Singin', All Dancin' at 8 P.M.. The show, produced by T.H. and host-with-the-most (events) Scott Siegel (Bway by the Year, Bway Unplugged), will salute show tunes and choreography inspired by such legendary dancers as Adele and Fred Astaire, Gower Champion, Bob Fosse, Jerome Robbins and Bill "Bojangles" Robinson.
Vocal headliners include Liz Callaway, Alexander Gemignani, Douglas Ladnier, and hot, hot, hot and getting hotter Marilyn Maye, multiple Nightlife Award winner.
Young fireball hoofer Kendrick Jones will be one of the specialty dancers. Among the featured dancers are Cameron Adams (Shrek, Hairspray, Oklahoma!), Kevin Bernard (Billy Elliot, Curtains), Jessica Lee Goldyn (ACL), Joe Komara (Grease), Erica Mansfield (Mamma Mia!, ACL tour), Michael Mindlin (9 to 5, Chitty Chitty Bang Bang), Bobby Pestka (Bombay Dreams), Jeffrey Schecter (The Tin Pan Alley Rag, ACL), Alison Solomon (Carnegie Hall Show Boat), Amber Stone (Grease, Pajama Game), and Ryan Worsing (Shrek).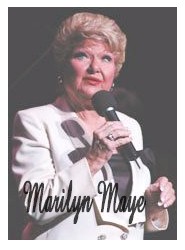 There'll be a tribute to Ervin Drake, the 90-year-old and still going composer of scores for Her First Roman and What Makes Sammy Run, songs for Sophisticated Ladies; and such classic songs as "Good Morning, Heartache" and "I Believe." Singing the latter two iconic numbers will be Ladnier, who stopped the show performing "Body and Soul" off mike at BBTY: The Broadway Musicals of 1930 last year.
All Singin', All Dancin' will boast choreography by Shrek's Josh Prince, a dance vet of Saturday Night Fever and the Little Me revival. Ross Paterson is musical director/arranger, and appears with his Little Big Band. Siegel and Prince co-direct. Larry Zucker is T.H. A.D.
Tickets are $25-$50 and available at the Town Hall box office and through Ticketmaster, (212) 307-4100 or www.ticketmaster.com.

Broadway, 1968
Things do come full circle. Just as it is now, Broadway was turned topsy turvy in 1968 with Hair, a radical musical that changed the way "musicals" were perceived. The Age of Aquarius, flower children, Vietnam War, and full frontal nudity became big news, and quite controversial. Another hit was Promises, Promises, from pop hitmakers Burt Bacharach and Hal David; and it was their only Broadway outing.
Although there are cast albums of these scores, it's the rarely sung and recorded songs from those shows that are most interesting; and they are all on the just released CD of Broadway by the Year: The Broadway Musical of 1968 (Footlight Records, $15).
In addition, there are songs from Darling of the Day, The Happy Time, Her First Roman, Golden Rainbow, Maggie Flynn, New Faces of 1968, Zorba; and first time recordings from The Education of Hyman Kaplan and I'm Solomon. There are 36 tracks, 42 songs and commentary by host/co-producer Scott Siegel.
Artists are Scott Coulter, Annie Golden, Adam Grupper, Lisa Howard, Lorinda Lisitza, Bill Nolte, Jack Noseworthy, Brad Oscar (who also directed), and Shayna Steele. Musical direction is by Ross Patterson, performing with his Little Big Band.
1968 is available by calling (888) 627-3993 or through www.footlight.com.

MM's Back - in Birdland Debut

Marilyn Maye makes her Birdland debut with a jazz vibe "Something Cool" on at 8:30 and 11 P.M. She'll be accompanied by Tedd Firth, piano; Tom Hubbard, bass; and long-time associate Jim Eklof, drums.
Miss Maye, approaching the young age of 8 and going stronger than ever, is the American Jazz Museum's Jazz Legend. During her career from best-selling RCA recording artist to concert halls and now cabaret showrooms across the nation, she appeared with Count Basie, Charlie "Bird" Parker, Big Joe Turner.
During her record-breaking 74 appearances on The Tonight Show, she was dubbed "Super-Singer" by Johnny Carson. She's a multiple Mabel Mercer and Nightlife Award winner.
Admission is $30 for general seating and $40 for up-close-and-personal premium seats plus a $10 food/drink minimum. For reservations, call (212) 581-3080 or book online at BirdlandJazz.com.

A Temperamentals Singles Night
Jon Marans' hit Off Bway gay drama The Temperamentals has set Tuesday night for a gay singles performance and reception with the cast. Wine and hors d'oeuvres will be at 7 P.M. in the lobby of the TBG Theatre [312 West 36th Street, third floor]. The play, headlined by Thomas Jay Ryan as early Communist and gay activist Harry Hay and Michael Urie (TV's Ugly Betty) as European designer Rudi Gernreich [who founded the Mattachine Society], follows. The playwright and director Jonathan Silverstein, the resident director for the DD-winning Keen Company, will follow the performance with a talk-back.
Tickets for The Temperamentals, extended through August 23, are $42.50 and available at www.smarttix.com [enter code: homour].

Scene Stealers ~
Toxic:
Could the timing be better than having an Off Bway musical about corruption in New Jersey? However, another question might be whether New Jersey can love a musical that sings its "praises" thusly:
"There's a place,
Between heaven and hell,
Don't need a map,
Just follow the smell;
A place filled with filthy air,
A place full of dark despair,
A place you have no prayer,
A place called--
New Jersey...
Jersey! The Garden State!...
God, I love New Jersey!
It's such a state of mind!
Why do I love Jersey?
Prob'bly 'cause I'm blind..."
-- From the song "Who Will Save New Jersey?"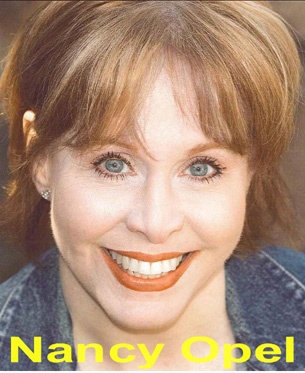 With all that's happening over there, the song from Joe Di Pietro and David Bryan's musical adaptation of the cult film The Toxic Avenger, prob'bly won't be designated their official anthem. To say the very least, it's also as far as you can get from Di Pietro's book and lyrics for his long-running international hit I Love You, You're Perfect, Now Change. That said, his lyrics are some of the cleverest in years. When you can hear them.
Composer Bryan really knows rock. He's the Grammy-winning co-founder and keyboardist for Bon Jovi, founded in NJ. And sometimes that's a problem. Why does the music have to be so loud, especially in opening moments when the story is being set up, that you can't understand a lot of what's being sung?
Directing this musical which bares much in common with another show he put on the map, Urinetown, is Tony-winner John Rando.
Based on Lloyd Kaufman's 1985 film, TA, which premed last fall at NJ's George Street Playhouse [biggest grossing musical in its 34-year history], is set in mythical Tromaville, just off the NJ Turnpike. An aspiring scientist, Melvin Ferd, is determined to clean up corruption and toxic waste until he comes up against a wildly corrupt mayor with gubernatorial dreams and gets tossed into radioactive goo. He emerges as a seven-foot mutant and superhero.
Of course, there's a love story. The object of his affection is Sarah, the prettiest girl in town - who's not only blind, but also a librarian (and a bit of a nymphomaniac).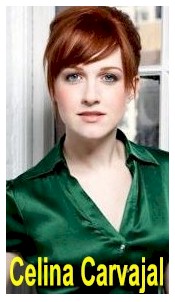 The show at New World Stages, with four actors playing 32 roles - some quite well, some quite sloppily - is rollicking good fun but often segues from very polished to amateurish. This is certainly no fault of the hard-working cast: Celina Carvajal, who's recently stepped into the role of Sarah; Nick Cordero as Toxi; Drama Desk nom for Outstanding Featured Actor, Musical, Demond Green; DD nom for Outstanding Featured Actress for her multiple roles, the always incredible Nancy Opel [a Tony-nom for Urinetown]; and, another newcomer, Jonathan Root.
There's probably not a scene that's been written in comedy or drama that Opel [Triumph of Love, Polish Joke, All in the Timing] couldn't single-handedly walk off with and never be accused of grand theft theater. She has some impeccable moments.
[Is there anyone who recalls seeing Opel play the lead in Evita or caught her in Sunday in the Park...?]
Carvajal [Tarzan, 42nd Street] is not only gorgeous but has some well-developed vocal chops. She plays slapstick blind quite well and with impeccable timing.

The cast CD on Time-Life Records is a must, especially for audience members who've seen the show and had problems understanding the lyrics being screamed in much-too-amplified uptempo moments when the damn good band seemed to be having a problem deciding if it was playing for a MSqG rock concert or an Off Bway. Album producer Bryan, who plays keyboards here, does a much better job balancing the sound. There's a colorful booklet, alas, without the lyrics.
The show's official web site is www.thetoxicavengermusical.com.

Potter VI:
In the blockbuster Harry Potter and the Half-Blood Prince [whatever that's supposed to be] from the J.K. Rowling series of mega best-sellers, the Hogwarts students are under attack by the usual array of adversaries. However, as Harry, Hermione and Ron have gotten older, they are experiencing the full rage of teenage hormones across the ramparts.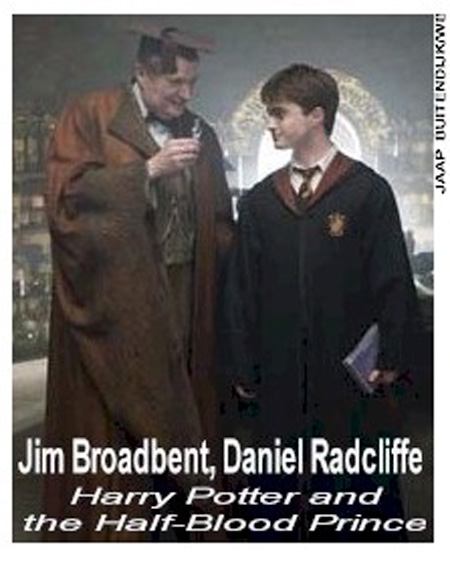 Harry's friendship with Ginny is growing into something deeper, but there's conflict. Her bf Dean's in the way - not to mention big brother Ron. But Ron's got his own entanglement worries with flirty Lavender Brown, which leaves Hermione simmering with jealousy. Then if life is really like a box of chocolates and you never know what you're gonna get, what can you expect with a box of love potion-laced chocolates?"
In addition to Daniel Radcliffe, Bonnie Wright, Alfie Enoch, Rupert Grint, the vivacious and hilarious Jessie Cave, and Emma Watson, - respectively - in the above roles, the cast also includes such A-List stars as Michael Gamboon (Professor Dumbledore), Julie Walters (Molly Weasley), Helena Bonham Carter (whom you might not immediately recognize, playing the very strange Bellatrix Granger, and Alan Rickman, he of the cadenced speech (Professor Snape). Then, in cameo roles this time around- don't blink!, you have Robbie Coltrane standing tall as Hagrid, and the always reliable Dame Maggie Smith as Professor Minerva McGonagall.
How many repeat scene stealers can one movie have? A lot, in this Harry installment. Between Cave and Bonham Carter stealing every scene they're in, as well as Rickman chewing every bit that's not nailed down, this sixth film adaptation adds a new character, Professor Slughorn, played by the inimitable Jim Broadbent. He's a most worthy addition and it's difficult to take your eyes off him. In fact, as with Bonham Carter, you may not immediately recognize him.

Radcliffe: No Regrets
On the promotion train for HPATHBP, Daniel Radcliffe recently said that he takes the Potter fame pretty much in stride. "The shouting and cheering," he pointed out, "is a perception of you that fans have - the idea of you as a famous person. They don't know me. They might still like me if they got to know me, but it would be a different person...If you think they're cheering for you - with all your flaws, slobbishness and everything that goes with you, that's when you become thick-headed and believe your hype...I've been lucky enough to have great parents, and good people around me who've been honest, who give me a purely metaphorical slap if I ever got too big for my boots." He went on to speak of how, through the H.P. series, he's grown as an actor - in more ways than one; and how pleased he is with the adult direction the films are heading.
The esteemed Tony and DD-winning Richard Griffiths [History Boys], Rad's Equus co-star in the West End and Bway revival, not too long back, said, "Danny's one of the most level-headed chaps, young or old, I've been blessed to know. His feet are firmly planted on the ground."
Re: Equus, Rad observed doing the play was a calculated and strategic move to avoid forever being "pigeon-holed" as Harry. He was quoted: "I needed to do something different." He noted that if it was going to be something on stage, "it would have to be something I do seriously. There are very few decent-sized stage roles for 17-year-olds. I'm thrilled to have been given the opportunity." He went on to comment, "Coming to Broadway was the best thing," because, after doing the drama on the W.E, he was able to continue to challenge himself.
When asked if ever he was worried about his "junk" being flashed worldwide over the net, he replied, "Somebody was going to get a picture up...[but] there's not even one part of me that feels I shouldn't have done it. It was the best thing for me, to get back to what I love doing, acting."

Checkmate Triangle
The beautifully-packaged 21st Anniversary special edition package of a two-CD and concert DVD [Reprise Records] of the London concert at Royal Albert Hall of Tim Rice, Benny Andersson and Björn Ulvaeus' 1986 musical Chess, recently presented on PBS' Great Performances, is available, but it's a bit tricky where.
Among the stars are Josh Groban, Tony-winner Idina Menzel and Adam Pascal. The musical's rich score includes "I Know Him So Well," "Nobody's Side," "You and I," "Heaven Help My Heart," "Someone Else's Story," "One Night in Bangkok" and "The Anthem." David Firman music directs the 50-piece City of London Philharmonic and the 100-voice West End Chorus. Stephen Disley plays the Hall's great organ.
The musical, set against the U.S./Soviet Union cold war and an East/West chess championship, is the story of the romantic triangle that develops between Anatoly, the Russian [Groban] and Freddie, the American [Pascal], competitors and Florence [Menzel], who manages one and falls in love with the other.
The limited-edition package [$35], which includes additional goodies such as sheet music of two of the tunes, includes a full-color booklet with photos and synopsis by Rice. No lyrics, sadly. However, to read just about anything in the booklet, you'll need a magnifying glass. It can be purchased through Groban website, www.friendsofjoshgroban.com; and Menzel's www.idinamenzel.com.
The stand-alone CD set [SRP, $25; currently Number Three on Billboard's Top Broadway Cast Album chart - topped only by the Jersey Boys and Wicked ] and DVD [SRP, $20], are available in stores and online.

Don't Miss
Through August 6, Film Forum is saluting the legacy of one of the great American film directors, Nicolas Ray, innovative maker of film noir whom one critic called "the first home-grown poet of American disillusionment." Jim Jarmusch pointed out that Ray was "a great architect of emotional landscapes."
Ray was adept with high drama and violent or campy Westerns, shooting in B&W or Technicolor, when color was color. He was also one of the earliest to make such good use of the CinemaScope widescreen process.
The FF lineup is a cinephile's dream: Through tomorrow, James Mason as a drug-induced megalomaniac, Bigger Than Life . Some have called this canny, radical retelling of the Jekyll and Hyde story one of the finest pictures of the 50s. best, most radical, least known films in the 1950s. "Under Ray's masterful direction," wrote François Truffaut, "Mason is given three or four of the most beautiful close-ups since the advent of CinemaScope...The slightest detail has an overwhelming beauty. This is a
film of implacable logic and sanity."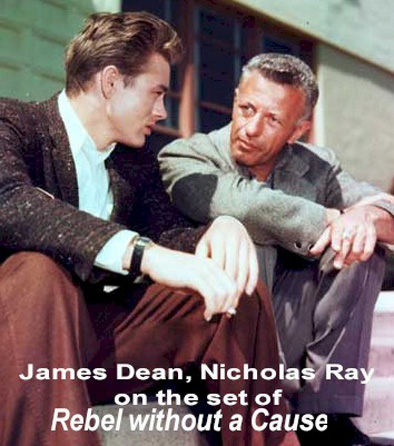 You'll be in camp heaven Sunday and Monday as Joan Crawford and Mercedes McCambridge duke it out over stud hunk Sterling Hayden in Johnny Guitar in gorgeous Technicolor. J. Hoberman, in the Village Voice, wrote that the film is "a luridly operatic mix of Freudian sexual pathology and political subtext, featuring Joan Crawford's grim, glam gunslinger...This blatantly theatrical western immediately confounds the generic imperative with a 40-minute interior scene played by Crawford as though it were Shakespeare."
July 29 and 20, there'll be what the Times A.O. Scott calls "an indispensable Noir twofer! You may want to wear a nicotine patch and refrain from operating heavy machinery in the smoky, melancholy aftermath" of Farley Granger in They Live by Night, Ray's directorial debut [and, notes Hoberman "one of the many Hollywood precursors to Bonnie and Clyde...perhaps the most romantic of all films noir"] and Bogie and handsome John Derek in the gritty Knock On Any Door.
Then July 31-August 3 comes the director's best known film, Rebel without a Cause, a fable of adolescent angst that elevates teen torment to a cosmic plane and which is heightened by a garish, often lush CinemaScope palette; and the film which solidified James "You're tearin' me apart!" Dean to international star status. He's abetted by a ravishing, lustful Natalie Wood and scenery-chewing Sal Mineo.
On August 5, Ray's daughter Nicca will introduce the Western The Lusty Men, starring Robert Mitchum and Arthur Kennedy, at the 9:30 showing. It's double-billed with The True Story of Jesse James [as true as you could get in the late 50s] with the unusual casting of two of Hollywood's then most handsome and popular actors, Robert Wagner as Jesse and Jeffrey Hunter as Frank. Shot in vivid color and sweeping CinemaScope.
The tribute closes with none other than Cyd Charrise dancing for limping gangster Robert Taylor in Party Girl, set in Prohibition-era Chicago. Veteran character actor Lee J. Cobb plays the brutal Capone-like kingpin.
You can view trailers, access the full schedule and purchase tickets at www.filmforum.com.

Back to the Past: More 3-D for Screen - and Stage?
It's back! More popular than ever. And it seems every cineplex in the world will have it.
3-D, that is.
Variety reports Hollywood's big brass is pushing the process that was one of movieland's weapons in the 50s to get audiences away from their TV sets and back in movie houses, as the new "now dimension" - the next CinemaScope, stereophonic sound, IMAX.
At San Diego's Comic-Con expo, thousands of pairs of Dolby 3-D Digital Cinema glasses were distributed so attendees could see footage from upcoming Disney, Sony and Fox "tentpoles."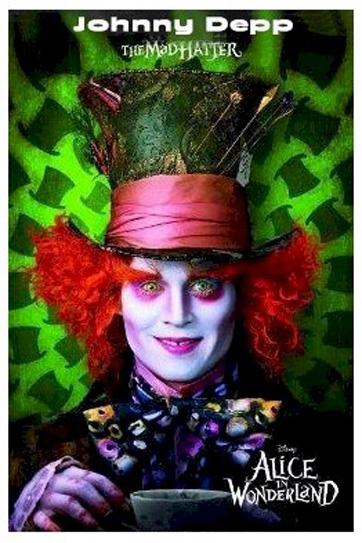 Excerpts were shown from Tim Burton's Alice in Wonderland, starring Johnny Depp, Helena Bonham Carter, Anne Hathaway, Alan Rickman, Michael Sheen, and Christopher Lee [which doesn't open till March]; James Cameron's Avatar [IMAX 3-D], opening in December after 14 years of development and four years in production, headlining Sigourney Weaver, Sam Worthington, Giovanni Ribisi, CCH Pounder, Stephen Lang, and Michelle Rodriguez; and Robert Zemeckis' A Christmas Carol headlining Jim Carrey playing eight characters.
Following in the footsteps of the animated Digital 3-D hits The Polar Express, Monsters vs. Aliens, Coraline and Disney's recent Digital 3-D animated blockbuster Up, the studio's animated Digital 3-D G-Force, opens wide today.
Variety reports there are 1,700 theatres with the special silver screens.
It's reported that Cameron and Fox will take 3-D globally on August 21 for free screenings of 15 minutes of Avatar. Of course, the video game and toy line will also be promoted.
Could 3-D also be coming to live theater? There have been recent tests in addition to promotional production in the process for upcoming musicals, such as the epic musical about the forces of good and evil, Angels. The big questions is whether 3-D will be used in performance so that even those sitting all the way in the last row of the balcony will feel like they're in a premium seat. Facility charges, of course, will be extra.

Can She Talk? Try and Stop Her
Joan Rivers brings her stand-up to the Laurie Beechman Theatre on August 4, 5, 11, 12, and 19 at 8 P.M. and on the 20th at 9. Tickets are $30 with two drink minimum and are available by calling (212) 352-3101 or online at www.sincyclenyc.com. Net proceeds will benefit Rivers' favorite charities, God's Love We Deliver and Guide Dogs for the Blind.

The Sun Will Come Out Again
Andrea McArdle will be brightening up the Metropolitan Room August 6-9 and 11. Shows are at 7:30. Admission is $30 plus two beverage minimum.

WOW!
Can the rumors be true? Dame Edna and Michael Feinstein together for the first time on the same stage? Time will tell. Only on Bway, kids. Only on Bway. But what fun if Cheyenne Jackson was added to the bill! But he'll be over at the Rainbow.

Superstar Entertainment and Food and Wine

Atlantic City has sort of changed the rules of engagement. They don't want you to think of the famous boardwalked beach and marina as a gambling destination [though they hope you will], but as a destination, maybe even a staycation.
A.C. and the casinos do know the way to a person's heart and soul: Give 'em lavish resorts with overflowing buffets, pampering spas, gigantic indoor and outdoor pools, elegant rooms [now at some incredible bargain deals and packages] with flat screen TVs and showers for four to six - then throw in some A List entertainers like Chazz Palminteri and his autobiographical one-man show A Bronx Tale [playing Tuesday-Saturday, through August 9; tickets $40-$65 unless you're a high roller].
Among the stars in A.C. nightly skies: Cyndi Lauper, August 7 [House of Blues, Showboat]; American Idols Tour, August 7 [Boardwalk Hall]; Van Morrison, August 8 [Caesars]; and Patti Lupone [August 15, Borgata]. Coming soon: Jimmy Buffet, Robin Williams. Some running shows of interest: magicians Mark Kalin and Jinger Leigh's Carnival of Magic [Trump Plaza], Cirque Dreams' Pandemonia [Taj Mahal]. At Borgata, most nights in their Music Box is Comedy Club with a 90-minute trio of comics [often with quite raunchy material, but who's shockable in A.C.?].

Harrah's Resort not only has a wildly popular nightly party under their doomed pool in Paradise Cove, but also full-scale lauas with roasting pig on Monday nights.
Add to this mix dozens of NYC restaurant brands [Old Homestead, Patsy's, many others], overpriced shopping at the casino retail outlets and, just a stone's throw from Caesar's two shopping adventures: The Pier, a tri-level mall of shops and food court with dancing waters show and an indoor, sandy beach with great views; then, in the opposite direction, The Walk with 40 + outlet shops, restaurants and fast food.
July 30-August 2 add celebrity chefs [in addition to Wolfgang Puck and Bobby Flay, who're already ensconced] at TD Bank's A.C. Food and Wine Fest, co-sponsored [among others] by Harrah's and sister properties casinos Caesars, Bally's, and Showboat, Emeril "Bam" Lagasse, Guy Fieri, Ingrid Hoffmann, Tom Colicchio, Duff Goldman and Ted Allen are among the featured masters of the kitchen. For information on the various events and tickets, visit www.acfoodandwine.com.

TV Going Classical
Classical TV - www.classicaltv.com -has launched a website offering great moments in performing arts. There are currently 250 hours of full-length videos of opera, ballet, drama, jazz, pop and related documentaries available for free streaming and pay-per-view special events. For the latter "hot-ticket" items, a $5-$10 72-hour "pass" can be purchased. Among the charter sponsors are Estée Lauder and TD Ameritrade. Performances from the Met, Kirov, Paris' Chatelet, and the Salzburg Festival are available, with content continually being added. Featured artists include Boulez, Callas, Domingo, Fleming, and Netrebko Content.

Upcoming special events HD streams from the Met's Thaïs, Fleming and Thomas Hampson, and La Sonnambula with Juan Diego Florez and Natalie Dessay. In addition, the Bolshi Opera's Eugene Onegin and the Dutch National Ballet's Peer Gynt are scheduled.

Celebrating the launch, from July 30 to August 1 Classical TV is offering limited-time free access to the 2009 Salzburg Festival opening gala featuring the Vienna Philharmonic led by Nikolaus Harnoncourt. Mid-August, viewers will be able to access a free preview of The Best of the Montreux: Three Legends, with classic performances from Nina Simone, Johnny Cash and Ray Charles. Pavarotti - The Duets: The Best of Pavarotti and Friends will be available free September 3-7. The celebrated tenor performs with Elton John, Bono, Andrea Bocelli, Sting, Mariah Carey, and Celine Dion.
Ellis Nassour is an international media journalist, and author of Honky Tonk Angel: The Intimate Story of Patsy Cline, which he has adapted into a musical for the stage. Visit www.patsyclinehta.com.

He can be reached at [email protected]





Why are you looking all the way down here?
For more articles by Ellis Nassour, click the links below!

Previous: What You Didn't See at the Tony's; Quinn's Gimmick; Marilyn's Mercer; Debbie Does the Friars; The Queen Salutes Young Playwrights; Broadway 1970; Theodore Bikel; The Wiz; Chess; Off Broadway's Temperamentals Reopens; New to CD, DVD; More

Next: Broadway's New Theatre, the Henry Miller Is Reborn; Chita Honored with Medal of Freedom; Burn Wiggles and Shimmys Sizzle; Rude Theatre Behavior; Can She Talk!; Fringe Fest; NYFilm Fest; Last Chance; WNO's La Rondine

Or go to the Archives