South Pacific ~ Last Weeks Onstage, Telecast, Movie, and Book
On August 18, four days before the final performance of its nearly two-and-a-half-year run, Lincoln Center Theatre's Tony and Drama Desk-winning revival of Rodgers and Hammer's South Pacific will be presented in a live three-hour telecast hosted by Alan Alda from the Vivian Beaumont Theatre on PBS' Live from Lincoln Center. The musical's Tony and DD-winning director Bartlett Sher will helm with the show's choreographer Christopher Gattelli assisting on the musical staging.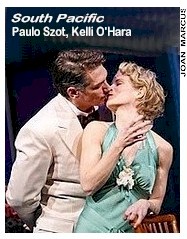 Kelli O'Hara and Brazilian/Polish baritone Paulo Szot, whose onstage chemistry and heightened romanticism as Navy nurse Ensign Nellie Forbush from Little Rock and French plantation owner Emile de Becque enthralled audiences - and swept her to Tony and DD noms; and him to Tony and DD Awards - will be reunited for the final performances and telecast.
Also starring is Andrew Samonsky, the relative newcomer who's moved up from the ensemble and understudy to play Lt. Joe Cable, USMC, the role created by Matthew Morrison , who segued from S. P. to TV fame on the Fox hit Glee.
Tony and DD nom Danny Burstein will be featured as Seebee Luther Billis, along with Loretta Ables Sayre as Bloody Mary, and Li Jun Li as Liat, Cable's native love interest.
Based on James Michener's sprawling Pulitzer Prize-winning memoir of his WWII experiences, Tales of the South Pacific, the musical was crafted into a compelling story of two couples who fall in love against the backdrop of the Solomon Islands and the realities of World War II and how their happiness is threatened by prejudice.
The score includes such Rodgers and Hammerstein classics as Nelli's showstoppers "A Cockeyed Optimist," "I'm Gonna Wash That Man Right Outa My Hair,"and "A Wonderful Guy"; "Younger Than Springtime," Cable's rapturous lament for Liat; "Bloody Mary" and "There Is Nothin' Like a Dame," sung by Billis, the Seebees, and sailors; "Bali Ha'i," and "Happy Talk," sung by Mary; Cable's scorching rebuke against prejudice, "You've Got To Be Carefully Taught"; and two of the most beautiful songs in musical theater history, Emile's showstopping and soaring ballads "Some Enchanted Evening" and "This Nearly Was Mine."
This on the heels of the announcement that the musical will be remade as "a tougher, more realistic" vehicle for the big screen, with expected release in 2013, by Amber Entertainment, Chicagofilms [headed by Bob Balaban], Imagem [a unit of R&H publishing; and Ted Chapin, R&H prez.
Under the 1949 Broadway show's director Joshua Logan, it was filmed in 70mm in 1958, starring Mitzi Gaynor and Rossano Brazzi, with Logan strangely imposing deep hues over certain scenes. There was a Glenn Close/Harry Connick Jr. ABC movie in 2001; and a 2006 Carnegie Hall concert, headlining Reba McEntire, Brian Stokes Mitchell, and Alec Baldwin [Billis] that was broadcast on PBS' Great Performances.

Coinciding with all this is the coffee table book, South Pacific: Paradise Rewritten [Oxford University Press/Broadway Legacies series; 288 pages, hardcover, 29 B&W halftones, 13 B&W musical notations, Appendixes, Notes, Bibliography, Index; SRP $28] by Jim Lovensheimer, assistant professor of music, Vanderbilt University, about the musical that that not only soared with beautiful melodies but also addressed major social and political issues of its day.

Drawing on the files of Rodgers and Hammerstein, Lovensheimer explores the composers' early careers and how they explored serious social issues in other works, discusses their involvement in political movements, the musical's complex messages, and how the presentation of same changed in the creative process - especially interesting is how book writer Hammerstein refined and refined the themes of gender and racial intolerance to make it acceptable to late-40s Broadway audiences.

There are wonderful behind-the-scenes stories about the cast [Mary Martin, Ezio Pinza, Myron McCormick, Juanita Hall, and William Tabbert]. Among the appendices is a scene-by-scene breakdown; and others comparing the original drafts with the final forms of "I'm Gonna Wash That Man Right Outa My Hair," "A Wonderful Guy," and "Happy Talk." The musical played a record-breaking 1,925 performances.

[Trivia: Sandra Deel, who played Ensign Janet MacGregor, appeared in the role of Nelli in the 1955 City Center Light Opera revival.]



Broadway: The American Musical Updated
The lavishly illustrated Broadway: The American Musical [Applause Books; 498 pages, Updated edition; softbound, Show chronology; Bibliography; Theatre Districk maps 1928/2010; Index; Foreword by Julie Andrews; SRP $35], co-authored by Michael Kantor and NYU professor/theater historian Laurence Maslon and based on Kantor's 2004 documentary [originally a companion to the six-part PBS series]
is the first comprehensive history of the musical, from its

early 20th Century roots and into the new millennium.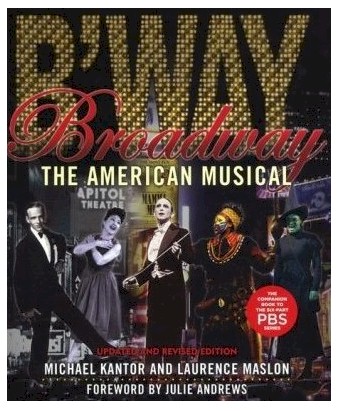 In addition to the six chapters covering 1893 - 2009, what makes the book a valued collectible is the treasure trove of photographs [many oversized and double-truck size], poster art, vintage Playbills, sheet-music covers, lyrics, scene design, production and rehearsal shots,
excerpts from scripts, bios,
even caricatures.

Just as the PBS series did [hopefully, the network will repeat it soon], the book, weighing in excess of five pounds, brings alive the epic story of musical theater and its inextricable link to 20th and 21st-Century American life through portraits of the creative artists on and off stage who have defined theater.
When Florenz Ziegfeld arrived New York in 1893 to find acts for the Chicago World's Fair, Broadway and 42nd Street was no one's idea of "the crossroads of the world." In fact, there were no theatres North of the intersection. In the famed tradition of Build-it-and-they will come, with the New Amsterdam Ziggy found the magic formula: music, spectacle and sex appeal. By 1913, his Follies had become an amalgamation of everything that was happening in America.
In addition to introducing such stars as comics Weber and Fields, Fanny Brice and W.C. Fields, Ziggy integrated Broadway long before it was socially fashionable by introducing dancer Bert Williams.
Peppered throughout B:TAM are such historical moments such as Gershwin's visit to Folly Island, SC, where he began to compose Porgy and Bess; the decline of operetta and revues and the introduction of book shows that touched on social issues, such as Show Boat, South Pacific, Oklahoma!, and West Side Story; and as the book reaches the latter part of the 20th Century, the impact of Herman, Sondheim, and Lloyd Webber..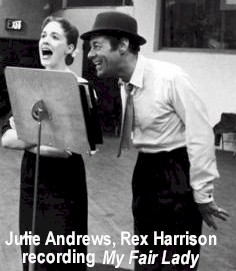 Sidebars highlight the stars, shows, composers [Sondheim on Kern, Hart on Rodgers], and tunes that made the musical great; original cast albums; and many lesser known shows. Among the spotlighted artists are the Astaires, Will Rogers, Brice, Fields, Bea Lillie, Al Jolson, Eddie Cantor, Ethel Waters, Alfred Drake, Ethel Merman, Mary Martin, Gwen Verdon, Barbara Cook, Zero Mostel, Angela Lansbury, Chita Rivera, Patti LuPone, Nathan Lane, and Bernadette Peters.

There's a discussion with Rodger and Hammerstein, articles on Berlin, Porter, Kaufman and Hart. Cameron Mackintosh writes on producing; Mel Brooks on musical comedy; Graceiela Daniele on Fosse; Hal Prince on Follies.


Broadway: The American Musical is still available in a DVD boxed-set [PBS/Paramount Home Entertainment; six hours; SRP $50] and as a five-CD package [Sony/Columbia Masterworks; SRP $60].

It's Good to Be the King (Tut)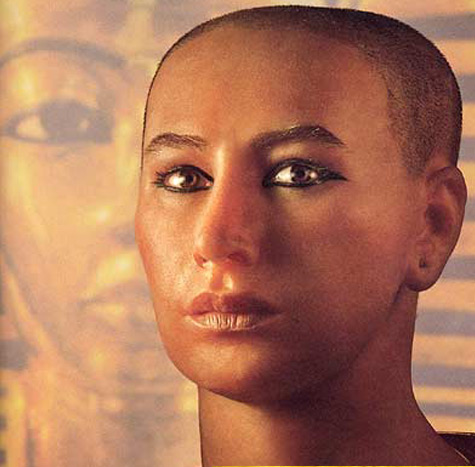 Today there's an added attraction to the spectacular Tutankhamun and the Golden Age of the Pharaohs at Discovery Times Square Exposition. After extensive restoration work in Egypt, a chariot found in King Tut's tomb - believed to have been used by the boy king, joins the more than 130 treasures from the burial chamber of Tut and other 18th Dynasty Valley of the Kings tombs.

According to exhibit curator Dr. David Silverman this is the first time a chariot from Tut's tomb has been permitted to travel outside of Egypt.

The exhibition features 50 objects, only a handful seen here before, from the tomb of Tutankhamun including the gold sandals that adorned the mummy's feet, his crown found on his head, and a beautifully adorned canopic jar that held his mummified organs. Eighty additional objects come from tombs of his ancestors and high-ranking figures. King Tut reigned for nine years, dying at age 19.

Archeologist Howard Carter uncovered the remarkably preserved Tut tomb in 1922, creating worldwide headlines. It's the only tomb of its era found with treasures intact. Along with the discovery came claims of a curse, which helped make Tut one of the most popular Egyptian pharaohs.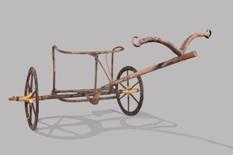 Of the six chariots Carter discovered in King Tut's tomb in 1922, this one, found in an antechamber, is unique. "It's the only one that shows signs of use in life," stated Silverman. "It has a simpler and lighter construction than other chariots found, and may have served the young king on the battlefield and in hunting expeditions."

It's widely believed Tut died after a fall from this very chariot and a concussion; however, there's now evidence he may have died of malaria and family bone disease. It's almost certain he wasn't, as often has been rumored, murdered.

Tut's a blockbuster again, which makes archeologist/author/Emmy Award winner Dr. Zahi Hawass, Secretary General of the SCOA, very happy since half of proceeds from the exhibition go to Egypt to defray expenses of ongoing digs and the restoration of several Jewish synagogues.


Organized by National Geographic, and Arts and Exhibitions International with cooperation from the Egyptian Supreme Council of Antiquities and Northern Trust and American Airlines as sponsors, the exhibition in here through January 2011. Dr. Hawass stated that the treasures will return to Egypt for exhibition in the new Tutankhamun Grand Museum, now in the final stages of construction.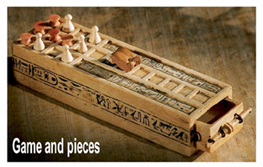 The powerful Dr. Hawass, who received his doctorate from the University of Pennsylvania, oversees all archaeological projects [he supervised the major restoration of the Great Sphinx] and, from seeing him on TV taking crews through the bowels of tombs and the pyramids at Giza, it's quite obvious he's a single-minded individual. However, he can be impatient and, as he showed at the media opening of Tutankhamun..., subtitled King Tut NYC, Return of the King, he can be brusque and lacking in tact - though he may try to mask it with a smile or as if making a joke.
Dr. Hawass rather embarrassed the audience, if not himself, by boasting that official airline sponsor American didn't fly him from Egypt for free [actually, they don't fly that route], but Egypt Air did. It was a petty and unnecessary remark since American has spent thousands of dollars in promotion and especially since Arthur Torno, AAVP-NY, was among those on the front row. He forced a smile and let the barbs roll off.

The Exposition center is in the bowels of what was once the printing plant of the former NYTimes building - a massive space that's been rehabilitated to house major touring exhibits, such as the recently-departed Titanic artifacts.
Dr. Hawass wondered why Tut was being showcased in Times Square "in this hole." In another put-someone-on-the-spot moment he grilled John Norman, president, Arts & Exhibitions International, on why Tut wasn't booked into the Met. Talk about biting the hand that feeds you!
It appears the Met has a policy of not charging for special exhibitions. Memory is vague on whether that was their policy in 1979, when Tut treasures on exhibit for the first time outside Egypt attracted 1.8-million visitors and became a cultural phenomenon. Because of financial demands for exhibit construction, insurance, promotion, etc., it was explained that after months of negotiations with the Met, certain terms could not be met.
Individual tickets are $27.50, adults; $25.50, seniors; $17.50, chiildren four -12. There's a Family Pack [two adults, two children ages 4-12] for $79. Special pricing is available for groups of 15 or more. To purchase, visit the Exposition box office or online at www.kingtutnyc.com, or call (888) 988-8692). Exhibition hours are 10 A.M.-8 P.M., Sunday through Wednesday; and 10- 9:30, Thursday through Saturday.


At the Movies
3-D made the Cats and Dogs sequel probably much more fun than it should have been, but Cats and Dogs 2: The Revenge of Kitty Galore [Warner Bros.] is the type of doggone good entertainment the entire family will enjoy - especially with buckets of buttered corn and giant sodas. It's genuinely funny, but eventually becomes monotonous. Chris O'Donnell surely was warned of W.C. Fields' addage about performing with dogs; still, it's fun to watch him get upstaged by mostly real canines and felines. The film's guilty pleasure is matching the voices: Butch/Nick Nolte; Catherine/Christina Applegate; Diggs/James Marsden; Lou/Neil Patrick Harris; Mr. Tinkles/Sean Hayes; and Kitty/a delish Bette Midler having a Cruella De Vil good time. Better than the movie, however, was the Road Runner cartoon, where he still cruelly outsmarts Coyote but in eye-popping 3-D.
The much-hyped Steve Carell/Paul Rudd Dinner with Schmucks [a word never uttered in the movie] [Paramount] might have been better in 3-D, converted or otherwise. It took forever for me to want to get involved because the premise was so mean-spirited [maybe the flavor went over better in the French film it's loosely based on]. Carell is very good at laid-back comedy, but here he gets under your skin to the point that he makes you squirm. And did he really that much that was "funny"? That it hasn't been America's Number One Movie [that much ballyhooed banner line in movie ads] probably says it's not an audience-pleaser for Carell fans.

There were a lot of CGI effects, but no 3-D!, and a lot of unfulfilled promise in the also much-hyped The Sorcerer's Apprentice [Disney], which with a bit more attention to story and detail, and maybe comedy [after all producer Jerry Bruckheimer and director Jon Turteltaub are the team behind the National Treasure franchise], could have one of summer's blockbusters. But it never rose to the level of excitement you hoped it would. Nicolas Cage is always worth watching, even he's yet to deliver another Leaving Las Vegas. There was one bright sequence: Cage and the broom with a mind of its own - a homage to the Fantasia classic that sort of inspired the film.
How did Inception [Warner Bros.], starring Leonardo DiCaprio, not get the 3-D treatment? The CGI effects would have been so much more spectacular, but of course the film would still be just as bewildering. The fact that it has remained champ for three weeks must be due to all the moviegoers who are returning to see it in hopes of getting some idea of what it's about. It's about dream capturing, but that's another story...and probably will be further explorted in a sequel.
A Film Masterpiece Returns
Judy Garland in the 1954 musical adaptation of A Star is Born [Warner Home Video; two discs with 40 page book of photography, history, and interviews; Blu-ray SRP $35; DVD SRP $20] is one of the greatest one-woman shows and heartbreak dramas in moviedom.

Warners gave the film one of the most eleaborate premieres in Hollywood history. About the only Who's Who not there was James Mason, away on location. Then, after release with big box office, the studio butchered the film from 196 minutes to 182 minutes and then, to accommodate additional showings, 154 minutes. Now, after being meticulously restored by the late film historian Ronald Haver with found footage that had been deleted, audio tracks, and stills captured on set, the near masterpiece 176-minute version [available for the first time on Blu-ray] contains a movie buff's treasure trove of extraordinary bonus content.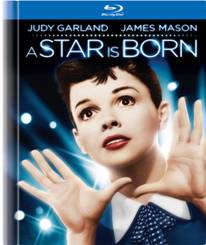 The film, which marked Garland's triumphant return to the screen four years after being dumped by M-G-M [after being fired from the screen adaptation of Annie Get Your Gun and Royal Wedding] following years of turmoil, is directed by George Cukor. It was his first musical, first color, and first wide-screen film. A couple of these firsts, like shooting in the early stages of widescreen CinemaScope, befuddled the master and he made a couple of framing missteps.

In fairness to Cukor, he must have been frustrated to say nothing of Garland because after months of exhaustive shooting, Warner decided the film should be widescreen. After tests with their own anamorphic process were disappointing, they leased CinemaScope, only a year old, from Fox. Then, filming began anew.

It costars James Mason [in the role Cary Grant turned down because he was concerned about Garland's "unreliability"], in undoubtedly his most stellar performance outside the U.K.; Jack Carson, as the studio hack you hate in, perhaps, the best performance of his career; and Charles Bickford as studio head Oliver Niles.


The film has a screenplay by Moss Hart, based on Dorthy Parker's 1937 original. It was nominated for six Oscars, including Best Actress [Garland was robbed!] and Actor; and won two Golden Globes, Actress and Actor.

ASIB has also undergone cutting edge digital restoration to give audiences back the brilliant, saturated Technicolor palettes and an unbeliebably crisp picture. Heavy chemical staining that affected several portions of the film has been removed. This preservation has guaranteed the survival of this cinematic treasure effort. Without it, the film's original fragile negative would be near extinction.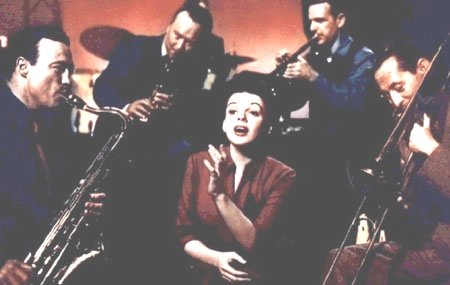 Garland's husband Sid Luft [father of Lorna and Joey] produced this classic musical drama about the doomed marriage of a vocalist, Esther Blodgett, groomed for movie stardom by leading man Norman Maine. They fall in love, marry, and as her career ascends, his declines.

Luft had a strong sway over Garland and pretty much kept her on the straight and narrow - especially since the the film was being made by their production company. However, Cukor was smart to surround Garland with Mason and such reliable veterans as Carson and veteran character actor Bickford, in films since the late 20s. Among the film's highlights are Maine's courtship of Blodgett; Blodgett (now Vicki Lester)'s breakdown scenes with Niles; and, of course, the famous "I'm Mrs. Norman Maine" coda at the finale.


[Trivia: Savvy Luft, after studying the production contract's "Salvage Clause," realizing he was the producer, acquired furnishings used in the Malibut house to decorate the Luft home.]

Sadly, as filming wore on, Garland had extreme weight fluctuations, began drinking, and imagining illnesses. Though this must have been difficult for a pro like Mason, he never uttered a bad word about his costar and attempted to be a stablizing influence. One of the shocker statements you will hear in the bonus material is longtime, devoted Garland friend Mickey Rooney stating somberly and with a straight face that M-G-M never introduced Garland to the chemical dependencies she became addicted to.

ASIB is a showcase for great Harold Arden and Ira Gershwin songs, now heard in state-of-the-art Dolby. They include one of the greatest torch ballads ever, "The Man That Got Away," "Gotta Have Me Go with You," "Here's What I'm Here For," "Someone at Last," "It's a New World" and another extended sequence "Lose That Long Face."

Other tunes are "You Took Advantage of Me" [Rodgers and Hart], "Swanee" [Gershwin], and Garland's tour de force performance in "Born in a Trunk," an extended sequence that led to intermission in initial roadshow engagements. It was created by longtime Garland M-G-M pals Roger Edens and Leonard Gershe and added after principal photography was completed [Cukor had moved on]. Mega Garland fans for years have been divided over whether the sequence raised the film to another plateau or was a huge blunder.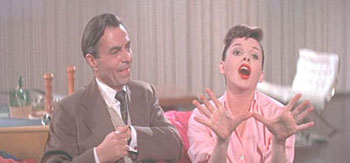 Keep in mind the film was made in 1953, a time when there were few roles other than servants or slaves for blacks. In the "Trunk" sequence, Edens put young black dancers front and center, and even have two doing a few steps with Garland, who proved to be an very good dancer.

Bonus material includes five takes over several months of Garland, co-star Tom Noonan, and band performing one of the film's stellar sequences, "The Man that Got Away," with a seemingly subdued Garland in different costumes but giving one of her greatest musical performances. Every take has a bit of a different spin and, no doubt, chosing the one to "print" must have been difficult. There're also alternate takes, deleted scenes, excerpts from Garland's audio sessions, a booklet of rare photos, press materials, a doc on the gala Pantages Theatre premiere, and an appreciation by film historian John Fricke.
A timeless story, sophisticated in the way it conveys its controversial themes, particularly considering the period of time in which it was made, A Star is Born brought together a cadre of extraordinary talent to portray this evocative contemplation of show business. The film, a behind-the-scenes tell-all based on a true story dating back to the 30s, became a part of American cinematic heritage with its selection by the Library of Congress for the United States National Film Registry.
A valuable resource is A Star Is Born: The Making of the 1954 Movie and its 1983 Restoration, by Ronald Haver [Applause Books; softcover; SRP $17].
Calling All Angels
Former MAC [Manhattan Association of Cabarets] board member and graphic artist/entrepreneur Gregory Kennell will be one of the beneficiaries of Calling All Angels 2, at 7 P.M. on August 13 and 20 at the Metropolitan Room, the second of an "all star"headliner series to benefit those in need.

John Hoglund and Sue Matsuki will present such diverse headliners as jazz trumpeter/vocalist Nate Birkey, Baby Jane Dexter, Natalie Douglas, Sidney Myer, Mark Nadler, the singing twins Anthony and Will Nunziata, Sarah Rice [original cast of Sweeney Todd], Steve Ross, Marcus Simeone, and, with the list still being formulated, many others. Barry Levitt will music direct.
Kennell designed graphics for cabaret and theater artists albums, posters, and ads. He fell ill last November and was in a coma for two months. According to Kennell's partner Marcus Simone and his aged mother, he's regained limited motor skills but is in need of extensive occupational therapy and other care not covered by insurance which they cannot cover.

For reservations, call (212) 206 0440. Admission is a $20 donation and two beverage minimum. Donations may be payable to Gregory Kennell, and sent to the attention of Sue Matsuki, 16 Clifford Place, Brooklyn, NY 11222.
Ellis Nassour is an international media journalist, and author of Honky Tonk Angel: The Intimate Story of Patsy Cline, which he has adapted into a musical for the stage. Visit www.patsyclinehta.com.

He can be reached at [email protected]





Why are you looking all the way down here?
For more articles by Ellis Nassour, click the links below!

Previous: Summer in the City: Fireworks on the Hudson Launch a Season with Plenty to Do and See

Next: Red Hot Sizzle with Argentina's "Firecracker" at Lincoln Center Film: An Analysis of the Isabel Sarli/Armando Bo Films

Or go to the Archives