Macy's annual spectacular 4th of July fireworks will light up the sky over the Hudson River and West Side this Sunday. The 26-minute pyrotechnic spectacular, emanating from six barges anchored from 24th to 50th Streets, will feature 40,000 + shells exploding 1,500 per minute, with some reaching 1,000 feet. Showtime is estimated to be 9:20 P.M.
American Harmony is this year's theme. Background music will range from a capella and gospel to barbershop quartets and choral ensembles. The "soundtrack," which will be carried on radio 1010 WINS, will feature the New York Pops orchestra and Mormon Tabernacle Choir. The sky's-the-limit, fiery holiday display will be carried live Sunday on NBC in a one hour special beginning at 9 P.M. from the decks of Norwegian Cruise Line's Epic, the latest in mega passenger ships - this one over 10 stories tall and the length of more than three football fields.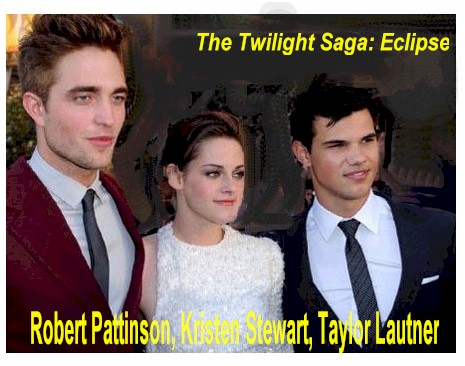 Nick Cannon [America's Got Talent] and Alison Sweeney [The Biggest Losers] host the televised segment. Entertainers will include the cast of The Twilight Saga: Eclipse - Robert Pattinson, Kristen Stewart, and Taylor Lautner; Enrique Iglesias; LeAnn Rimes; and teen/pop idol Justin Bieber [let's hope no sparks land in his nest of hair!].
To be there as bombs burst midair, arrive early with water, soft drinks [large bags/containers are subject to security checks], food, radio, cameras, iPods, but leave cell phones without cameras at home. Access points are from 24th, 26th - 30th, 40th - 44th, 47th - 52nd, and 54th - 57th Streets. Hudson Park Park walks and lanes will not be open for viewers.
The Westside Highway will be closed from 22nd to 59th Streets at 4. Some recommended viewing areas include: the North-bound lane of the Westside Highway, 23rd to 59th Streets; Pier 54, foot of 14th Street; Pier 84, foot of 44th Street.

Brush Up Your Shakespeare
The multi-award-winning Public Theater's Shakespeare in the Park summer series at the Delacorte in Central Park is in full swing with performances of the Bard's The Winter's Tale, directed by Tony and DD-winner Michael Greif, and The Merchant of Venice, directed by Tony and DD-winner Daniel Sullivan. The plays are in repertory through August 1. Showtimes, which are weather-dependent, are at 8 P.M.

The rep cast of 30 + includes Tony/DD nom Linda Emond, DD winner Jesse Tyler Ferguson, DD nom Bill Heck [direct from his acclaimed performance in Orphans], DD winner Byron Jennings, DD nom Hamish Linklater, Jesse L. Martin, Tony/DD/Oscar winner [and eight-time nom] Al Pacino [as Merchant's Shylock], DD nom Lily Rabe [Merchant's Portia], and Tony winner/DD nom Ruben Santiago-Hudson [Winter's Leontes]

Tickets are free, distributed two per person at the Delacorte box office at 1 P.M. day of show; and available through virtual ticketing at www.shakespeareinthepark.org. Register between midnight and 1 P.M. for that evening's performance. Recipients, computer chosen at random, are sent e-mail confirmation by 5 P.M. Claim tickets at the Delacorte between 5 and 7 [photo ID required]. Tickets not picked up release to the standby line.
Supporter reserved tickets are available for a tax-deductible contribution of $350, two per donation, made at the Public box office, by phone [(212) 967-7555], or at www.publictheater.org. For additional information, visit www.shakespeareinthepark.org and www.publictheater.org;or call (212) 539-8750.

New Amsterdam Will Host Disney Film Premiere
The magnificently-restored New Amsterdam Theatre, the legendary home of the Ziegfeld Follies and now one of Bway's stellar legit houses [currently housing Mary Poppins], on Tuesday afternoon will be the scene of a star-spangled and studded Walt Disney Pictures' world premiere of the Nichola Cage starrer The Sorcerer's Apprentice, from Jerry Bruckheimer, master of the blockbuster National Treasure franchise. The film opens wide July 14.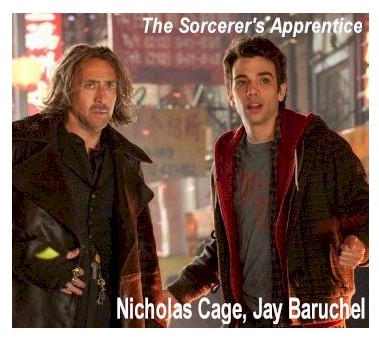 Co-starring are Tony and Drama Desk winner Alfred Molina and Jay Baruchel, with Monica Bellucci and Teresa Palmer. The director is Jon Turteltaub, National Treasure and noted TV series producer.
Walking the red carpet will be Helen Mirren, Tracy Morgan, Elizabeth Banks [40 Year Old Virgin, Spider Man; TV's Scrubbs], Anthony LaPaglia, Cedric The Entertainer, Jake T. Austin [Disney Channel's Wizards of Waverly Place and as the voice of Diego in Nickelodeon's Go, Diego, Go!], and Mary Poppins herself, Laura Michelle Kelly. Mayor Bloomberg will declare "Sorcerer's Apprentice Day in New York City."
Following the prem, at 8 P.M, in Bryant Park Disney will present a free double-headliner concert featuring OneRepublic, performing their multi-platinum "Apologize" and, from the film, "Secrets"; and Texas indie band Alpha Rev, performing "Phoenix Burn," also from the film. The concert will be streamed live on www.myspace.com/SorcerersApprentice.
The Sorcerer's Apprentice, loosely based on the Sorcerer's Apprentice segment of Disney's classic animated Fantasia, It's billed as an "epic comedy adventure" about a sorcerer, Cage, and his hapless apprentice, Baruchel, who get swept into the ancient conflict between good and evil as arch-nemesis and force of darness Maxim Horvath [the delightful, scenery-chewing Molina] fumes in modern-day Manhattan. The apprentice's ultimate goal is to save the city and, of course, get the girl.

Readings for a Good Cause
July 12 at 8 P.M. Susan Charlotte's Food for Thought sister org Cause Celebre taps the talents of Danny Aiello, Len Cariou, Penny Fuller, Marian Seldes, Frances Sternhagen, and Elaine Stritch for Recipe For Life/Part Two at the Acorn Theatre [Theatre Row, 410 W. 42nd Street]. A portion of the proceeds go to the Honorable Tina Brozman Foundation/Tina's Wish, which supports ovarian cancer research and awareness.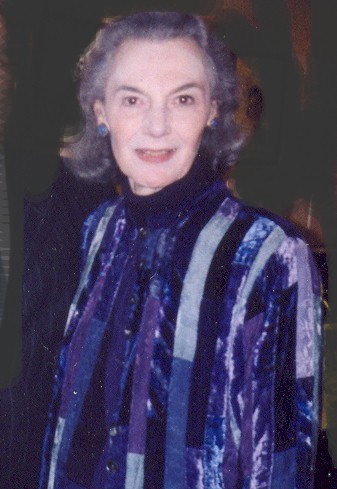 The readings star too-stunned-for-words Tony lifetime honoree Miss Seldes in Christopher Durang's Mrs. Sorken; Cariou and Fuller in Tennessee Williams' Adam and Eve on a Ferry; and Miss Stritch playing Amanda Wingfield in Williams' The Pretty Trap, the one-act "happy ending" precursor to The Glass Menagerie, which will also feature Tasha Lawrence and Jake Robards.
The next night, Frances Sternhagen steps into the Wingfeld role, also at 8, on a bill with Tony nom Johanna Day in another rarely performed Williams' work, Interior Panic, the one-act version of A Streetcar Named Desire. July 15-17 at 8 [with matinees on the 17th and 18th], will showcase the premiere of Charlotte's The Shoemaker," starring Oscar nom Aiello and Lizbeth Mackay.
Single tickets are $66.25 and $53.25. Other packages include post-show receptions. To reserve, call (646) 366-9340.
For much more on Miss Seldes, check out BroadwayStars' June 10 Discussions feature: Tony Honoree Marian Seldes: Grand Duse of the American Theater.

All Singing and Dancing
Town Hall presents the Fourth Annual Summer Broadway Festival, created, written, and hosted by Bway by the Years' Scott Siegel, July 12 with musicals' original stars in Broadway Winners: The Award-winning Music of Broadway; July 19th a host of theater hopefuls make their "Bway debuts" in Broadway's Rising Stars; and July 26th, there's All Singing', All Dancin' [all @ 8 P.M.].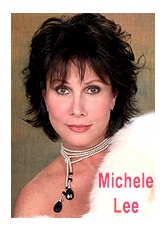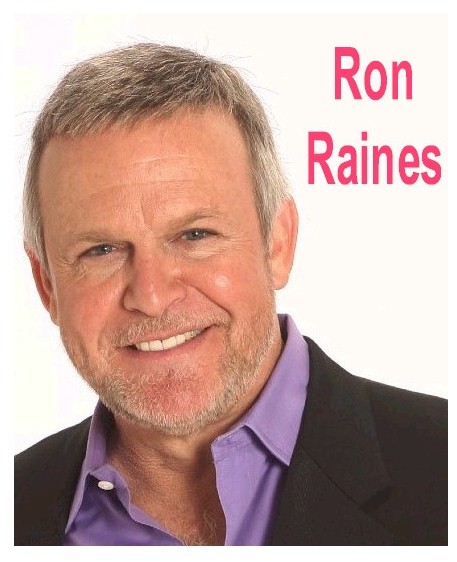 Bway Winners will include Christine Andreas, Kate Baldwin, Bill Daughtery, Alexander Gemignani, who's also directing, Marc Kudisch, Michele Lee, William Michals, and "the comeback kid," Miss Terri White. All Singin'... will be directed/choreographed by Jeffry Denman and showcase the talents of Ron Raines, Julia Murney, Erin Denman, "the tap dance kid" Kendrick Jones, and, among many others, Noah Racey. With artists such as Gemignani, Kudisch, Michals, and Raines on the bill, you can certainly expect some "unplugged" moments, as presented in another Siegel series, Broadway Unplugged.
Tickets for Bway Winners and All Singin'... are $40 and $50; and $25 and $30 for Rising Stars. They're available at the Town Hall box office, through TicketMaster, (800) 982-2787 or www.ticketmaster.com.

With a Little Help from Her Friends
The indefatigible Jamie deRoy is back at the Metropolitan Room July 14 @ 7:30. Guests include mentalist/magician Benjamin Levy; Pamela Myers, Company's original Marta and Cinderella's stepmother, among other roles, in the 2002 Into the Woods revival; Johnny Rodgers, one of Liza's at the Palace! boys; Alexandra Silber from the West End's Woman in White; and, man, can that guy sing, Bway musicals vet/Bway by the Year reg Martin Vidnovic. Barry Kleinbort directs, Christopher Denny music directs. $25 cover, two-beverage minimum; reservations, (212) 206-0440. Catch Jamie deRoy & Friends on TV every other Sunday [you'll know which "every other Sunday" it is after you catch it the first time, or check listings] at 7:30 P.M. on Time Warner 56, RCN 83, or Verizon Fios 34. Info @ www.jamiederoy.com.

Holiday and Summer Escapes
What better escape treat than a Bway or Off Bway musical or play, and there are plenty of both.
Getting Away - Near, Not So Near
What can beat a trip to MOMA, the Frick, or the Met? You literally can spend an entire weekend and more at these great museums. Maybe a week at the Met!
Take a gander at the line-up of special exhibits at just the Met: Picasso, through August 15, with 300 of the Cubist master's work from the museum's vast collection; Doug + Mike Starn on the Roof: Big Bambú: You Can't, You Don't, and You Won't Stop, an innovative site-specific 100' X 50' X 50' installation against the backdrop of Central Park in the Cantor Roof Garden by brothers Mike and Doug Starn that "takes the form of a cresting wave that bridges realms of sculpture, architecture, and performance"; through October 31; and, in the Costume Gallery, American Woman: Fashioning a National Identity , through August 15.

How about some baseball? Rootin' for the home teams is lots of fun even if the pricing of just about everything at spanking new, colossally expensive stadiums is out of the park. For tickets and schedules, go to www.NewYorkMets.com and www.NewYorkYankees.com.
So you're a new soccer champion? There's no better place to catch a game, even if Brazil isn't playing, that at two Churrascaria Plataformas, the authentic Brazilian steak emporiums [316 West 49th Street, between Eight and Ninth Avenues; 221 West Broadway, between Franklin and North Moore, Tribeca]. The crowds are young, hip, and well-dressed. Before or after the game, there's a parade of skewers of every meat imaginable plus a huge salad bar station. Weekend nights, there's live music and lots of zesty bar choices.
How about a voyage to the ancient land of the pharoahs? However, this one won't be ruined by a sandstorm. The return of King Tut and treasures from his tomb and hundreds of fascinating artifacts are on display at the Discovery Times Square Exhibition Center [West 43rd Street, between Broadway and Eighth Avenue], For more info and tickets, visit www.discoverytsx.com.
Wildlife Springs Forth at Wildlife Habitats
Children of all ages flock to see animated features starring all manner of adorable and frisky animals and mammals. But, right here in the City and its boroughs, the Wildlife Conservation Society, which manages the largest system of urban wildlife parks worldwide, with literally every species on display at the New York, Bronx and Queens Zoos and the Coney Island Acquarium - all easily accessible by mass transit. Attractions are kid and family friendly, with rides and discovery programs.
Midtown is an urban crown jewel: the Central Park Zoo, with its beloved Delacorte clock, where animals dance to nursery rhyme tunes as they keep the time. You'll find red pandas, snow leopards, penguins, and entertaining California sea lions, monkeys and, probably the most popular attraction, Artic polar bears frolicking topside and underwater. The Tisch Children's Zoo allows children to walk across lily pads, feed goats, pet domesticated animals, and watch snow monkeys luxuriate in their hot tub mimicking the hot springs of their native Japan.
The Bronx Zoo, the largest metropolitan wildlife habitat in the U.S., sits on 265 wooded acres. Lions are feeling frisky; giraffe are stretching their long legs and necks; aardvarks vark; and Western lowland gorillas are enjoying the great outdoors in their indoor Congo Gorilla Forest, where the toddlers swing on vines and playfully roll down hills. At Jungle World, the Asian habitat, visit endangered Asian elephants, Nubian ibex and rock hyrax, and grizzlies dig in their sandpit and swim as male baboons show off for their females. A kangaroo joey may jump out of a mom's pouch, A popular attraction is Madagascar! immersion, which brings the island's exotic creatures [lemurs, Nile crocodiles, endangered tortoises, and ring-tailed mongoose] "as close as this" in natural habitats.

NYC doesn't boast a world-class aquarium, but the New York Aquarium, along the Coney boardwalk, tries hard in spite of the lack of amenities. The biggest baby, a rare Pacific walrus, is two years old. The sea lion show is rollicking fun. There's a vast array of shark, stingray and, among the coral, colorful fish and frogs from around the world.
For information on the NYC, Queen's, and Staten Island Zoos and acquarium, directions, hours of operations, performances, Discovery Center activities and dining options, visit www.bronxzoo.com and www.wcs.org.

Coney Island on the Upswing
Don't forget that a half hour to an hour away is Coney, with it renovated boardwalk and clean, crowded beach. The new Luna Park is spotless and ride attractions, all kid friendly, boast bright colors. Nearby, two NYC landmark don't miss attractions are the historic wooden coaster, Cyclone, which still packs a wallop, and Deno's Wonder Wheel, the innovative 90-year-old, 150' high, and still gleaming iron ferris wheel with its unique ooooh and aaaah swinging cars. By day, magnifcent views of the ocean and, off in the distance, Manhattan; by night, romantic. There are fireworks tonight and every Friday through Labor Day weekend.
Ringling Bros. and Barnum & Bailey returns to Coney [Surf Avenue and West 21st Street], through September 6, in a European-style blue and white air-conditioned tent with a new edition of its one ring circus, The Coney Island Illuscination. David DaVinci, a young, hip magician wows with colorful birds of paradise and dynamite illusions [even doing Houdini one better by suspending perilously - by his feet - over a ring of "man hungry jungle beasts" [in this case, lions, attempting to escape from a straight jacket and not become a beasty feast.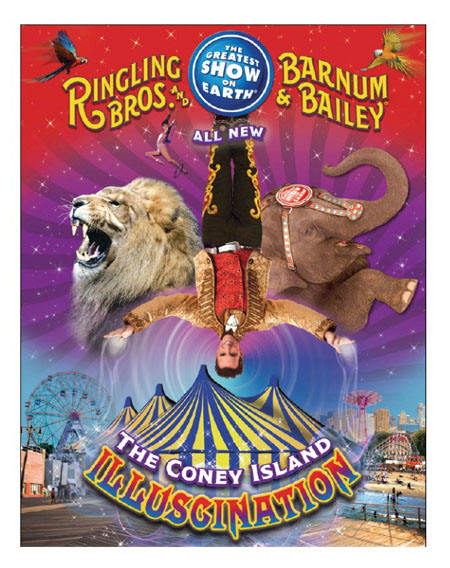 Celebrating P.T. Barnum's 200th birthday and delighting children of all agess are Roman Esqueda's elephants; performing cats [the around-the-house kind]; the Viktoriya's high wire motorcyle act; the high-flying Salsation acrobats; the Kung Fu Kings, who, among other daredevilary, defy centrifugal force and dive - blindfolded, yet - through a spinning ring of fire spiked with more than 40 swords; and Brian McMillan's pride of ferious lionesses, including a rare, seemingly quite lovable, white one. Grrreat!
However, the act that akes the trip worth the ride is the Donnerts, a troupe of acrobats doing all manner of gravity-defying tricks atop galloping horses. The best part involves a forlorn cowboy trying to get his stubborn [and intelligent - bordering on human] horse to get up and go. It's a riot of comic disbelief to the point that you don't need the clowns, but they're onhand [Europe's Caveagna Family] - along with eyepopping cotton candy [glitzy Brazilian showgirls]. It's hard to pass Nathan's without stopping. If you manage, RBBB has gone a bit upscale with The Coney Island Illuscination's Ringmaster's Grill.

The fun begins 90 minutes before showtime with an animal open house followed by the All Access Pre-show, where you meet performers and animals up close and personal and can try on costumes and learn circus skills. Tickets are $10, $15, $40 [VIP], and $50 [front row]. To purchase, call (800) 745-3000 or book online @ www.Ringling.com/ConeyIsland.
Coaster Heaven
Six Flags Great Adventure/Animal Safari/Hurricane Harbor, is 90 minutes from Manhattan in Jackson, NJ, There's something for every age, but it you love coasters, this is the place - with 13, including the 23-story-tall Nitro, giving the longest ride - four minutes, and soaring you from 0-80 miles an hour; Superman, which flies you up to 50 mph just like the Man of Steel through tortuous twists, spirals and a jaw-dropping, inverted loop; and then, for the very brave, there's Kingda Ka, "the tallest [45 stories-456'], fastest on Earth" [hydraulically launching passengers in rockets from 0-128 mph in 3.5 seconds]. There are shows throughout, but the Animal Safari, included with admission, is an absolute don't-miss attraction, and the largest of its kind in the world.

Historic and Fun Getaways
You want to get further away? Clebrating over 140 years is magnificent Mohonk Mountain House, only 90 miles North in New Paltz, with acres of rustic elegance nestled along a half-mile lake and mountains. Mohonk is an old Native American word for "lake in the sky," so the name is quite apt. It's famous for its service, over-sized rooms, huge hearths, antique furniture and vast array of activities. There's swimming in the lake along a sandy beach, outdoor mineral pool, and indoor pool, with a spa. For more information, visit www.mohonk.com.
There's always a weekend trip to mighty Niagara Falls, where the American side has been spruced up. If you cross into Canada, don't forget your passport. Expect long lines through customs going/coming. Both sides have their share of carnie attractions [Dracula's House, Frankenstein's Lair] and casinos. On the Canadian side, one of the best bargains is the giant Ferris Wheel that provides breathtaking views of the entire landscape.
And then there's Atlantic City
Remember when the Atlantic City casinos only wanted you to gamble? Not anymore! With the A.C. Convention and Tourist Bureau, they've repositioned as a vacation destination. Of course, the casinos pray you'll drop a few bucks on the tables or slots. A.C. today isn't mother's A.C. Its temptations and vices are close by [two to two-and-a-half hours] via weekend Amtrak ACES express, Academy Bus and Greyhound.
The options range from deluxe rooms with wide-screen TVs, marble shower stalls accommodating two to six], wi-fi and iPod docking stations. A variety of packages, reflecting the economic downturn, are being offered - some include breakfast, buffets, or spa visits.

July 4th weekend attractions include the return of Dane Cook in his only East Coast appearance tonight [9 P.M.] and tomorrow [8 P.M.] at Taj Mahal's Etess Arena [tickets are $39.50-$95.50; Taj box office, Ticketmaster, (800) 736-1420, or on line @ www.ticketmaster.com].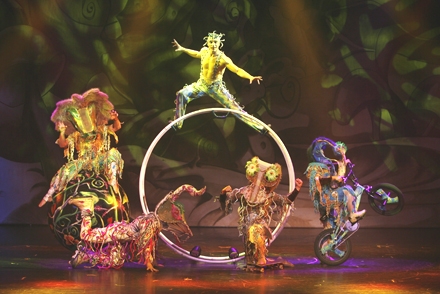 Taj's Xanadu Theatre is hosting Cirque Dreams: Jungle Fantasy through September 5. Though it's not to be confused with Cirque du Soleil, it is. C.D. has all the CdS whimsy, surreal visuals, Fellinish costumes and beyond-bright colors, but it's an intimate, proscenium-bound setting with jawdropping acrobatic feats by a roster of international artists posing as exotic animals. And, WOW!, what a finale! It's one you'll long remember. Ticket are $25 and $35 and available at the Taj box office, through Ticketmaster, (800) 736-1420, or on line @ www.ticketmaster.com.
Trump Plaza has the wildly entertaining variety show, V. For For showroom headliners, showtimes, and tickets, visit www.acweeky.com/casinos.
You never leave A.C. hungry! Eateries run the gamut from grand buffets [with Harrah's, Showboat's, and Taj's being among the best, if not the cheapest] to star chef restaurants and Borgata's Cafeteria food court [milk shakes, hamburgers, subs, Italian, Philly steaks, Asian, and salads]. Each casino has high-end restaurants. Homesick, try the A.C. outposts of NY's Old Homestead [Borgata], Patsy's [Hilton], Carmine's and the Palm [Tropicana] and Morton's [Caesars]. A.C. is also close to Philly, so there're several tastes of that city, including Chris Scarduzio's Mia at Caesars.
Taj has the stunning outpost for New York's famed Il Mulino. Here's there's a twist: no long lines, they take reservations, and seat you on arrival. It's also unique in that there are two restaurants side by side. There's formal dining under wrought iron chandeliers, tapestries with a tuxedoed waitstaff. To book, call (609) 449-6006 or 6004. Adjacent is the casual tratt with a pizza oven, exposed brick walls, and nooks and crannies with sliding doors for private dining.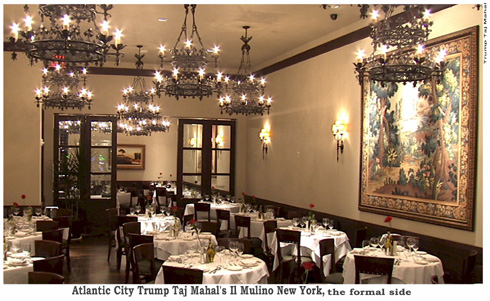 Taj also boasts the classic Safari Steakhouse and, for Indian, Royal Albert's Palace.
The second floor has the Sultan's Feast buffet and several modestly-priced restaurants. Chow down with a fav chef, try Wolfgang Puck's and Bobby Flay's at Borgata or enjoy casual Southern Italian at chef Stephen Kalt's underground Fornelletto Cucina and Wine Bar, where there's a choice of 13,000 bottles of wine.
Harrah's Waterfront Buffet is always a top choice. It differs a bit because exec chef Edward Batten and restaurant chef David Suscavage have reinvented the way customers are served with "customerzation," which means at many of the nine stations such items as salads, steaks, grilled salmon, and pasta (where veteran chef John puts on quite a show with his skillet over high flames), are made-to-order. There's sushi and dim sum; and if you're into crab legs, this is the place. Over a millions pounds of U.S., Canadian, Norwegian and Arctic snow crab are brought in annually. Restaurants include the super elegant Steakhouse that should be renamed Steak and Seafood House, seafood house McCormack & Schmick's.

Restaurant Row, on Trump Plaza's sixth floor, features Max's Steakhouse, Roberto's, and 24 Central. Overlooking the Atlantic is China Café. For traditional Italian cuisine, there's Evo; for family friendly, try the popular Rainforest Cafe, but expect long waits. The sixth floor of Bally's has 24/7 service at 6ix [Six, not 69, just in case anyone remembers Roman numerals]. In consideration of the economy, they're running daily "blackboard" $7.77 specials; and available 24/7is the popular $7.77 rib eye and eggs trio with hash browns or fries and toast.
How about comfort? Fun? Remember when suites were reserved for high rollers? Not anymore. With the new economy, comes a change in attitude. Welcome to a wonderful world of suites, with some that defy fantasy imagination and others reaching the height of elegance. They don't want you to come alone. Book a reunion, a bachelorette. Showboat has HOB's kinky, large, well-appointed [and not like you'd expect], multi-level suites. Rates for standard rooms have been slashed across the board in A.C. There're also package deals that include breakfast and a spa visit.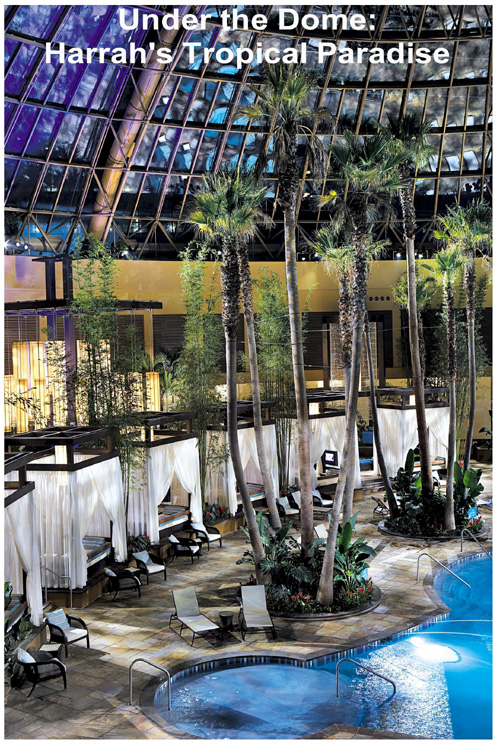 Pools, anyone? You Borgata's garden grove Olympic-size pool with adjoining Jacuzzi, but in their sister, very chic Water Club [no gaming], you choose from five pools with one up, up, up 32 floor with a to-die-for view. Harrah's magnificent domed pool, set in a tropical resort, turns into Party Central after dark [spinning and appearing on Saturday night: Sean Combs].
Move over salt water taffy! A.C. can boast of the number of luxuriating, pampering spas. We're not talking a dip in a Jacuzzi and pat-on-the-back massage. We're talking Caesars' Qua Baths, inspired by the jaw-dropping Roman Baths at Caesars Las Vegas, Taj's Swedish spa, Harrah's Elizabeth Arden Red Door, Borgata's Toccare, and Water Club's high-end, high-up Immersion.
Tired of snobby door policies at Manhattan bottle clubs? A.C. has quite accessible high-end bottle clubs where you can dance your bootie off 'til dawn. Try Taj's exotic Casbah and erotic Angels; Borgata's mur.mur and mixx; and Harrah's The Pool. All Boardwalk cainos have jumping beach bars.
How about some blues? - at House of Blues at Showboat, always in a festive Mardi Gras mode. In addition to entertainment and a bar that gives "full service" new meaning, HOB is home to the stunning high end restaurant, the Foundation Room, decorated in to-die-for lush Moroccan and kinky decor.
Shopping, anyone? Away from the casinos' high-end, over-priced designer boutiques, there's The Walk, four-square-blocks of 40 + chain-store outlets, between Atlantic and Baltic Avenues. If they make it, it's here - along with a variety of restaurants, including a Ruth's Chris Steakhouse. A must side trip from The Walk is the unimposing White House, within walking distance, famous for subs and the waitresses' attitude. Not far away, on St. James Place just off the Boardwalk, is the famed Irish Pub, an A.C. institution for bargain dining [with dinner specials at $7] and drinking in an old-world setting surrounded by sports and theatrical memorabilia.

Across from Caesars are the Pier Shops have 78 high-end and specialty stores and a spectacular free hourly dancing waters/light/sound show. The third floor features seven feature restaurants - including Buddakan, with it's golden Buddah, the 50's Continental, Phillips Seafood, the old-world Trinity Pub, and reasonably-priced Piazza di Giorgio with gourmet salads, sandwiches, Philly steak, and Smoothies. A Pier highlight is the sand "beach" with large Cape May seaside chairs where you can watch the waves and sunset.
Along the boardwalk, you'll find salt water taffy, corn dogs, fun and strange collectibles, and huge objects d'arte. At Taj, there's Nathan's Famous; and out front, on the former Steel Pier, children's and thrill rides and daredevil shows.
Ellis Nassour is an international media journalist, and author of Honky Tonk Angel: The Intimate Story of Patsy Cline, which he has adapted into a musical for the stage. Visit www.patsyclinehta.com.

He can be reached at [email protected]





Why are you looking all the way down here?
For more articles by Ellis Nassour, click the links below!

Previous: The 64th Annual Tony Awards Celebrating Broadway Achievement

Next: Dog Days of Summer Sizzle with Lots to See, Read, Experience

Or go to the Archives