After 16 films, Miss Lansbury made the transition to the "Golden Era" of TV. Her Broadway debut came in 1957, which was followed by boffo hits Mame and Gyspy. For a complete listing of Miss Lanbury's Broadway roles and awards/nominations, visit www.ibdb.com. For a complete listing of film and TV roles/appearances, visit www.imdb.com.

Gala honorary chairs include Cynthia Gregory, Bebe Neuwirth, Sono Osato, Ann Reinking, Chita Rivera, Lisa Niemi Swayze, and Tommy Tune.

Show-only tickets are $45 - $130 and available at the City Cenjer box office and through CityTix, (212) 581-1212. Gala tks include a dinner dance at the Rockefeller Hilton.

CTFD has offices in New York, L.A., and Chicago. Since its 1985 founding, it's provided more than 46,000 hours of free career counseling and program services and awarded millions in scholarships, entrepreneurial grants, and certification programs.

The org.'s Caroline & Theodore Newhouse Center for Dancers is located at 165 West 46th Street, in the Equity Building. For more information, call (212) 764-0172.



No Amps
Town Hall and Scott Siegel's Broadway Unplugged "ith "sound design by God," is one of Fall's eagerly awaited attractions. Wait no longer. Get ticketed for the Seventh Annual concert to be held November 15 at Town Hall at 8 P.M.
"We've got quite a line up," said Siegel, who is also the writer/host for Town Hall's Broadway by the Year series, "and they plan to show they've got vocal chops. They'll be singing Bway show tunes sans mikes - dipping back into Broadway's past and doing them the way they used to be sung."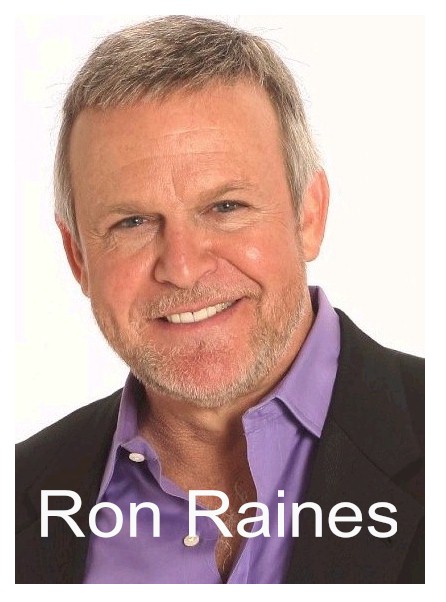 Scheduled to appear are James Barbour, Stephanie J. Block, Ron Bohmer, Quentin Earl Darrington, Bill Daugherty, Jeffry Denman, Marc Kudisch, Karen Mason, Euan Morton, William Michals, Julia Murney, Ron Raines, and Max Von Essen. Ross Patterson will be music director/arranger along with his Little Big Band.
Tickets are $25-$75 and available at the Town Hall box office, through TicketMaster.com at (800) 982-2787.
In January, Town Hall will launch The Siegel Season. The first attraction, January 15 at 8 P.M., stars Marc Kudisch in his solo concert The Lower Depths: In Defense of the Baritone Voice. On January 31, Town Hall presents and Siegel hosts the Ninth Annual Night Life Awards.


The Music of Jerome Kern

Tony and DD noms Rebecca Luker and Kate Baldwin, and Heidi Blickenstaff, will headline a cast of six for Broadway Close Up: All the Things You Are, Jerome Kern November 15 at 8 P.M. at the Kaufman Center's Merkin Hall [129 West 67th Street, between Bway and Amsterdam Avenue].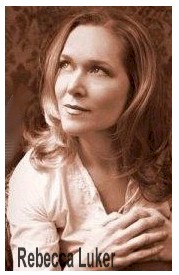 Kern composed scores for Show Boat and Roberta. His classic songs include "A Fine Romance," "Smoke Gets in Your Eyes," "All the Things You Are," and Oscar-winner "The Way You Look Tonight." The concert will focus on some of his earlier songs in "new and inventive" arrangements by Bway's David Loud.
On November 30 and December 2 at 8 P.M., the New York Festival of Song will present Manning the Canon - Songs of Gay Life, a tribute to gay composers with songs by Poulenc, Tchaikovsky, Griffes, Bernstein, Porter, and Blitzstein. Tenor Scott Murphree, baritones Jesse Blumberg and Matthew Worth, and bass Matt Boehler will be accompanied on piano by NYFOS artistic director Steven Blier.

Tickets are, respectively, $40 and $40 and $50 and may be purchased at the Kaufman Center box office, online at www.kaufman-center.org, or by calling (212) 501-3330.

Name That Tune
American Songbook is back this Saturday at 7 P.M. the Edison Ballroom [240 West 47th Street, between Bway and Eighth Avenue] with a new edition of Name That Tune Costume Party, this time to honor ailing singing legend Margaret Whiting and Tony/ DD-winning director Michael Mayer [Thoroughly Modern Millie, Spring Awakening, American Idiot]. Hosting the costume fashion show and live auction will be Jim Caruso. But you don't have to be costumed to attend.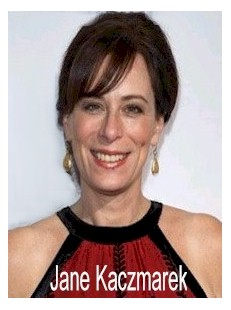 Performing will be seven-time Emmy and three-time Golden Globe nom Jane Kaczmarek, Tony and DD-nom'd lyricist/librettist Dick Scanlan [Everyday Rapture, TMM], and Tony/DD-nom Kate Baldwin. Maureen Moore and Nellie McKay will do a tribute to Miss Whiting. Brooke Shields and John McDaniel are teaming for a live auction prize of a private concert for up to 30.
The judges panel will include five-time Tony/DD-winning costume designer William Ivey Long; NY 1 News' Frank DiLella, Jujamcyn Theatres prez Jordan Roth, casting director Tara Rubin, jazz vocalist Hilary Kole, and Time Out NY critic Adam Feldman. The grand prize for Best Song Title Costume wins a week vacation in Paris and the French Riviera courtesy of Radisson Blu Hotels that includes RT airfare
Since its founding in 1999, explains founder Michael P. Estwanik, the American Songbook Project has brought Bway and cabaret talent into NYC schools to educate and develop new audiences to the heritage of popular songwriting. ASP's advisory board includes Lucie Arnaz, Danny Burstein, Malcolm Gets, and Avenue Q composer Robert Lopez.
Tkts are $250, which includes dinner, dancing, and open bar; with a limited number of $150 tkts are available for those under 35. To purchase tickets, or for more information, call (212) 362-2115, or visit www.theamericansongbookproject.org.
In Support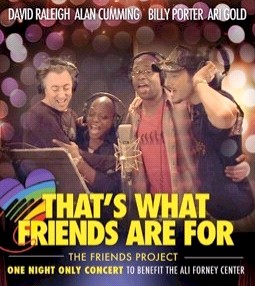 Monday at 8 P.M. at the Hiro Ballroom in the Maritime Hotel [16th Street at Ninth Avenue] Alan Cumming, Billy Porter, and Ari Gold present In Concert: David Raleigh, and the prem of Michael Akers' musical video of "That's What Friends Are For." It's a benefit the Ali Forney Center [224 West 35th Street, Suite 1102], started in 2002 in response to the lack of safe shelter and HIV testing for NYC LGBT youth.

Tickets are $75 and $95 and available at www.thefriendsproject.org. Student/young professional discount and table service tickets are also available. For more information, visit www.aliforneycenter.org.