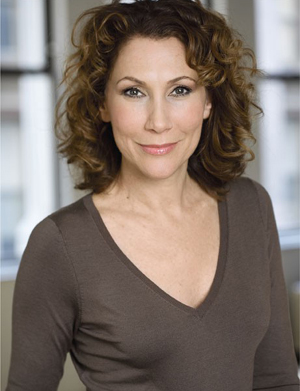 She Dreamed a Dream in Time Gone By
By now, about twelve kazillion people have seen and heard the YouTube video of dowdy Susan Boyle's amazing performance of "I Dreamed a Dream" on Britain's Got Talent. (If by some remote chance you haven't yet caught it, click here.)
This thrilling rendition of the emotion-fraught ballad has engendered countless editorials, blog posts, and other sorts of comments from all sorts of people including Patti LuPone, who created the role of Fantine in the original RSC production of Claude-Michel Schönberg and Alain Boublil's Les Misérables and therein introduced the song -- or, at least, the English version of it, with lyrics by Herbert Kretzmer. But not until now has Randy Graff, the first woman to play Fantine in Les Miz on Broadway, weighed in on Boyle's performance. So I rung up Randy, and here's what she had to say exclusively to BroadwayStars readers.
********************
RANDY GRAFF: When the Susan Boyle clip was first posted on YouTube, a couple of friends sent it to me. I sat in front of my computer screen and watched it, and I cried. I thought it was really moving, and she sounded great. The thing is, the audience and the judges immediately judged her because of her appearance, but she sang from her heart. "I Dreamed a Dream" is a hard song -- and I gotta tell you, she sang those C-naturals more effortlessly than I ever did. She has a terrific voice, and she's got a lot of soul. I was very moved.
MICHAEL PORTANTIERE: Did you say C-naturals?
RANDY: Yes! All of those notes on elongated "e" vowels -- "But there are dreams that cannot b-e-e-e-e," "So different now from what it s-e-e-e-m-e-d" -- are C-naturals. You need a lot of breath for those.The thing that disturbed me about the Susan Boyle clip is the way they kept cutting back and forth between her and the judges and the audience. That was frustrating. I wanted the camera to stay on her.
MICHAEL: So, to some extent, it does bother you that the whole thing is so manufactured in terms of the set-up and the reaction shots?
RANDY: It's all in the name of ratings. That's showbiz! Hopefully, the lesson for everyone to learn is not to judge a book by its cover. You don't have to look like a knockout to sing like a knockout.
MICHAEL: Talk to me about the song itself, and your history with it.
RANDY: I had two auditions for Les Miz. For the second one, we all had to sing "I Dreamed a Dream." It was early in my career, the audition was a big deal, and I was very nervous about it. I started singing and, because of my nerves, I cracked on all the high notes. Trevor Nunn stopped me and said, "Randy, we don't care what you sound like. We all know that you can sing. Basically, I just want you to have a nervous breakdown in the song." So I kicked off my shoes, got down on my knees, and just focused on the acting while I sang. Trevor, in his own wonderful way, gave me permission to crack.
MICHAEL: You've said that you're not especially happy with your performance of the song on the cast recording.
RANDY: I think that's because I'm hearing it from a different perspective now. When you go back and listen to old recordings, you tend to think, "Ooh, I shouldn't have pushed so much there," or whatever. There are a couple of things I wish I had done differently.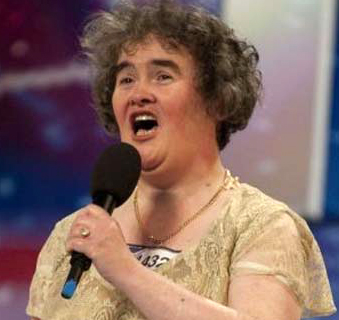 MICHAEL: Have you ever heard the original French recording of Les Miz?

RANDY: Yes, I have a copy of it. It's glorious. "I Dreamed a Dream" is a wonderful dramatic ballad -- a real tour de force, vocally and emotionally. I remember that, on some nights, there would be great applause after the song, but on other nights, the audience wasn't quite sure what to do. I also remember working on the song down at 890 Broadway with Claude-Michel. I said something like, "This is so French," and he said, "No, eet's not. Eet is Jewish. Ze suffering! Eet's Jewish!"

MICHAEL: And you feel that Susan Boyle's performance captured the drama of the song as well as the beauty of the music?

RANDY: Yes. It was very soulful; that's the best way I can put it. And if they had kept the camera on her longer, we could have enjoyed it more.

MICHAEL: Maybe an unedited version will surface.

RANDY: That would be nice to see!




Published on Friday, April 24, 2009




Michael Portantiere has more than 30 years' experience as an editor and writer for TheaterMania.com, InTHEATER magazine, and BACK STAGE. He has interviewed theater notables for NPR.org, PLAYBILL, STAGEBILL, and OPERA NEWS, and has written notes for several cast albums. Michael is co-author of FORBIDDEN BROADWAY: BEHIND THE MYLAR CURTAIN, published in 2008 by Hal Leonard/Applause. Additionally, he is a professional photographer whose pictures have been published by THE NEW YORK TIMES, the DAILY NEWS, and several major websites. (Visit www.followspotphoto.com for more information.) He can be reached at [email protected]


Why are you looking all the way down here?
For more articles by Michael Portantiere, click the links below!

Previous: Bring On the Broadway Boys!

Next: Pops and Circumstance

Or go to the Archives