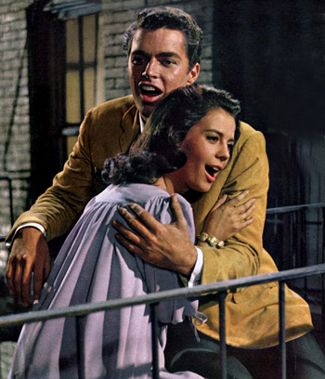 Natalie Speaks, Marni Sings
Back in the 1950s and '60s, there was a conspiracy to keep the American public in the dark about two facts of national import: (1) major politicians were as prone to immoral behavior as regular folks, and (2) some of the biggest stars of the era's movie musicals had their singing voices dubbed by other people. You might argue that the first matter is way more urgent than the second, but try telling that to the hordes of fans who were devastated to eventually learn that the gorgeous soprano tones apparently emitting from Natalie Wood in the 1961 film version of West Side Story actually belonged not to Miss Wood but to her singing double, Marni Nixon.
In the most recent spate of big-screen tuners -- Chicago, The Phantom of the Opera, Hairspray, Mamma Mia!, and so on -- there has been a move away from dubbing. But back in the day, Hollywood film studios were overrun by "ghosts." And Marni was definitely "the ghostess with the mostes'," singing for Deborah Kerr in The King and I (as well as An Affair to Remember) and Audrey Hepburn in My Fair Lady, on top of the WSS assignment.
You can have another look and listen at how skillfully Nixon dubbed for Wood this week: The Film Society of Lincoln Center is screening a new print of West Side Story, starring Wood and Richard Beymer (pictured above) as Maria and Tony, in its Natalie Wood festival (August 19-25). Marni herself will be interviewed by yours truly and will answer audience questions following the 8:50pm screening on Friday the 21st.
"It was all supposed to be a big secret," Marni says of the Wood dubbing. Problem was that Deborah Kerr had already let the cat part-way out of the bag when she had told the press about Marni's contribution to The King and I, so the fact that the stars didn't always sing for themselves was beginning to dawn on moviegoers. Also, Marni recalls, "the people who played in the orchestra [for the WSS recording sessions] were telling everybody that I was doing the dubbing. I was very upset about that because it was part of my contract that it wasn't supposed to be known, but I had no control over what other people were saying."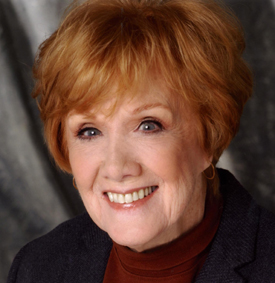 The whole dubbing process was made more difficult by the fact that Wood was first led to believe her own singing voice would be used in the film, and later that only her high notes would be substituted. Says Marni (pictured at right), "I never even met her until we started recording. At that session, they said 'Natalie's going to record her songs, then Marni's going to record them, and we'll combine the tracks electronically.' I didn't think that could really be true, but it's what we were told. Before that day, I hadn't had the chance to work with Natalie at all; I had been coached by [music supervisor] Saul Chaplin, and he sort of transferred to me the kind of Puerto Rican pronunciation that Natalie was doing. She filmed the songs to her own tracks, but then I was subsequently called back in to re-record everything, so I had to match my singing to her lip movements on screen."

Notwitstanding all of the secrecy, dishonesty, and other tsuris, Marni feels that the West Side Story dubbing was ultimately successful. To judge for yourself, again or for the first time, come to the Walter Reade screening on the 21st. If you can't make it that night, note that Broadway veteran Harvey Evans, who plays one of the Jets in the movie, will introduce the screening on Wednesday, August 19 at 6:15pm; and Eliot Feld, who's featured as Baby John, will do a Q&A following the 1pm screening on Sunday the 23rd.

The Natalie Wood festival also includes such films as Miracle on 34th Street, The Great Race, Inside Daisy Clover, Rebel Without a Cause, Bob & Carol & Ted & Alice, and Gypsy (in which Wood does her own singing). For a complete schedule, click here.




Published on Thursday, August 13, 2009




Michael Portantiere has more than 30 years' experience as an editor and writer for TheaterMania.com, InTHEATER magazine, and BACK STAGE. He has interviewed theater notables for NPR.org, PLAYBILL, STAGEBILL, and OPERA NEWS, and has written notes for several cast albums. Michael is co-author of FORBIDDEN BROADWAY: BEHIND THE MYLAR CURTAIN, published in 2008 by Hal Leonard/Applause. Additionally, he is a professional photographer whose pictures have been published by THE NEW YORK TIMES, the DAILY NEWS, and several major websites. (Visit www.followspotphoto.com for more information.) He can be reached at [email protected]


Why are you looking all the way down here?
For more articles by Michael Portantiere, click the links below!

Previous: Too Darn Hot!

Next: Sleeping Around With Sondra Lee

Or go to the Archives