Changing the World, 30 Musicals at a Time
The sixth annual New York Musical Theatre Festival (NYMF) is raring to begin on September 28 and will run through October 18. Yesterday afternoon, a press preview of numbers from nine of the musicals to be included in the festival was held at New World Stages. Below are my pix of the event, with captions that list the titles of the shows and songs represented as well as the names of the performers. Since its inception, NYMF has spawned such musicals as Altar Boyz, [title of show], and Next to Normal, so you really owe it to yourself to check out this year's bill of fare. For complete information, visit www.nymf.org.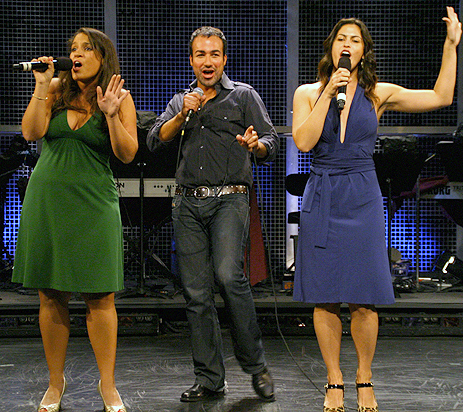 Under Fire: "Feel the Fire" (Caesar Samayoa and company).
---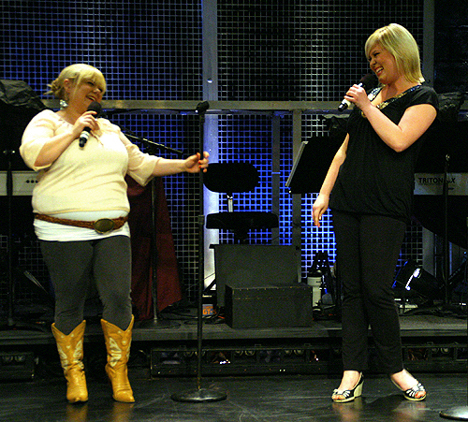 Fat Camp: "Is Her Butt Bigger Than Mine?" (Carly Jibson and Ryah Nixon).
---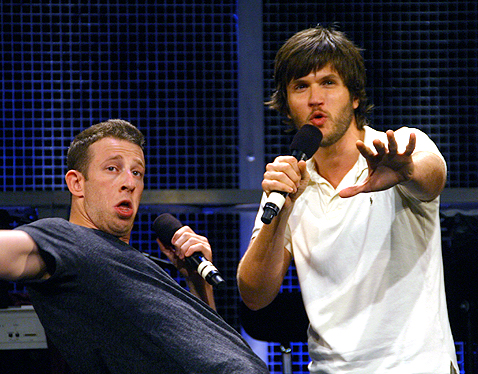 Judas & Me: "Rome" (Nick Blaemire and Doug Kreeger).
---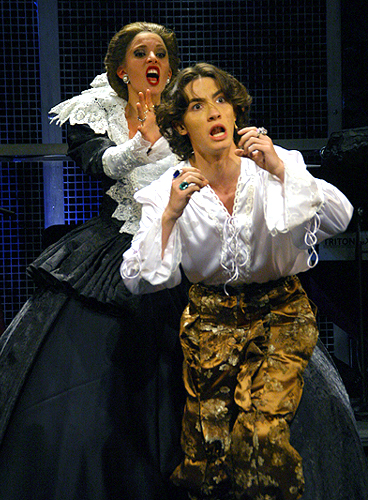 Anjou: "Those Who Refuse Mother's Wishes" (Leisl Lar and Jym Carlo Heneidi).
---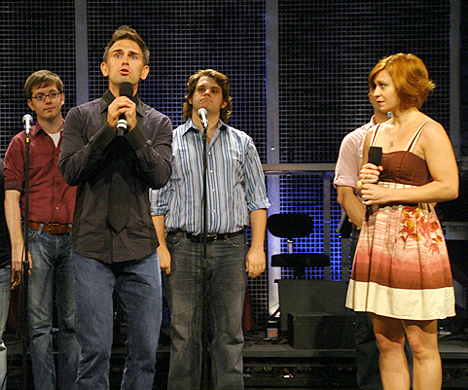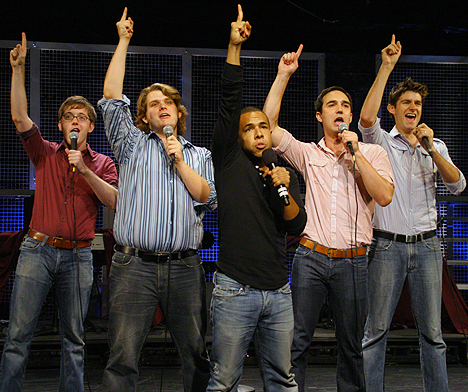 Above are two photos of excerpts from The Happy Enbalmer, featuring Daniel Reichard, Megan Sikora, and company.
---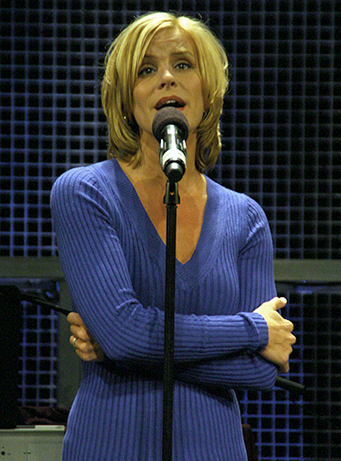 All Fall Down: "Why Don't I Ask?" (Jenn Collela).
---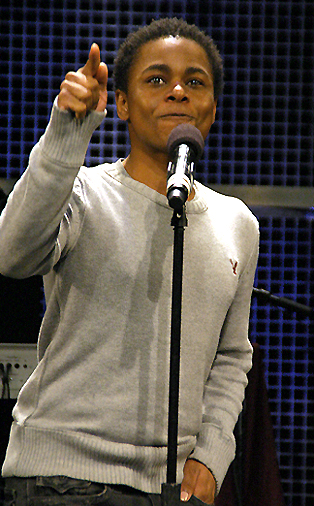 Street Lights: "Georgetown" (Kevin Curtis).
---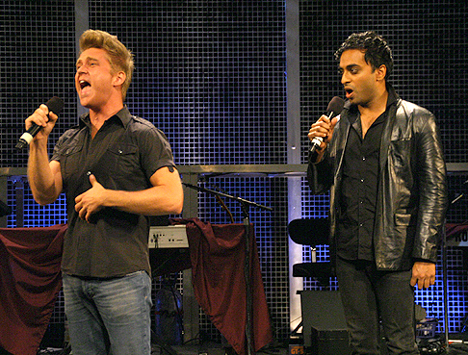 The Cure: "Who I Am" (Michael Buchanan and Manu Narayan).
---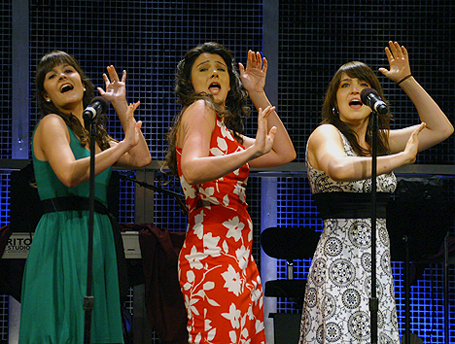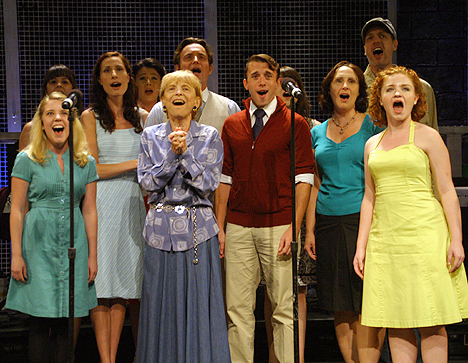 I leave you with the above two photos of moments from Hurricane, a show that has a cast of 30 -- the largest in NYMF history!
---



Published on Monday, September 21, 2009




Michael Portantiere has more than 30 years' experience as an editor and writer for TheaterMania.com, InTHEATER magazine, and BACK STAGE. He has interviewed theater notables for NPR.org, PLAYBILL, STAGEBILL, and OPERA NEWS, and has written notes for several cast albums. Michael is co-author of FORBIDDEN BROADWAY: BEHIND THE MYLAR CURTAIN, published in 2008 by Hal Leonard/Applause. Additionally, he is a professional photographer whose pictures have been published by THE NEW YORK TIMES, the DAILY NEWS, and several major websites. (Visit www.followspotphoto.com for more information.) He can be reached at [email protected]


Why are you looking all the way down here?
For more articles by Michael Portantiere, click the links below!

Previous: Bye Bye Bea

Next: Boo Who?

Or go to the Archives