Career Transition For Dancers, the not-for-profit organization that helps professional dancers prepare for new careers when dance is no longer an option, kicks off its 20th Anniversary Monday, October 24 at City Center with Liza with a Z hosting That's Entertainment!, a star-studded gala celebrating a century of American dance.

"I'm delighted to help recognize the work of Career Transitions," says three-time Tony Award winner Minnelli. "What better way to celebrate the great work this organization does for dancers than to pay homage to the legacy of dance entertainment in America." The jubilee event will highlight styles of dance from ballet and Broadway to break dancing with a side order of circus dance arts and cheerleader acrobatics.

Showtime for the Rolex-sponsored event is 7 P.M. It's the second time in a month Minnelli has lent her presence to assist in raising funds for a worthy cause. [On September 25th, she co-hosted the all-star Wicked benefit for victims of Hurricane Katrina.]
Minnelli was the youngest actress to win a Best Actress, Musical, Tony [Flora, the Red Menace]. This was followed by a Special Tony in 1974 and then another Best Actress, Musical, Tony for The Act. In addition, she's won an Oscar and a Golden Globe [Cabaret, directed by Bob Fosse]. She made her legit stage debut in 1963 Off Broadway in the musical Best Foot Forward, winning a Theatre World Award. Minnelli was also Oscar-nominated for The Sterile Cuckoo and won an Emmy for her 1972 TV special, Liza with A Z.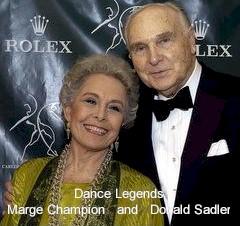 Since its inception in 1985, CTFD has assisted more than 3,000 professional dancers throughout the U.S. meet the challenges of inevitable career changes by offering free services, such as career-counseling, to dancers from all disciplines.
To date, CTFD clients have received educational scholarships in excess of $2-million. In addition to these resources, the org offers resource centers with libraries and videotapes treating every facet of career transition, computer literacy classes; CareerLine, a toll-free dancers' hotline.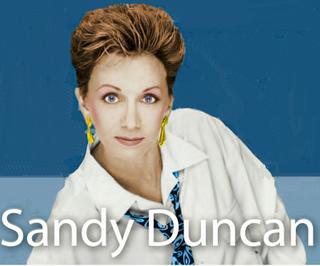 There'll be over 100 dancers onstage at the gala - making it the dance entertainment event of the 2005-06 season. Then there are the celebrities, which include Golden Age movie legend dancer/choreographer Marge Champion, three-time Tony nominee Sandy Duncan, choreographer/director Mercedes Ellington, Tony and Emmy Award winner Bebe Neuwirth, two-time Tony-winning dancer/director/choreographer Donald Saddler, Tony Award winner Ben Vereen and Tony Award winner Karen Ziemba.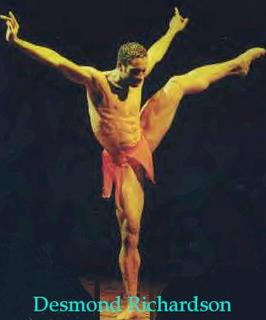 A featured spot in the program goes to Complexions, the dance company of Desmond Richardson, one of the world's premiere dancers [former principal dancer with American Ballet Theatre, Alvin Ailey American Dance Theatre, Frankfurt Ballet and a star of Broadway's Movin' Out and Fosse, for which he was Tony-nominated].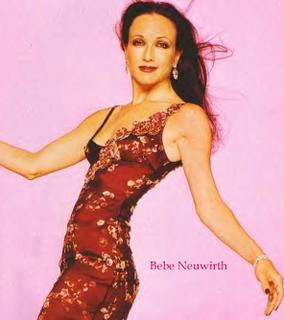 There'll also be performances from artists from American Ballet Theatre, ABT Studio Company, the Joffrey Ballet, Richard Move [renowned for his impersonation of dance innovator Martha Graham], Momix and Emmy Award-winning choreographer and tap artist Jason Samuels Smith. Also onhand will be artists from The Big Apple Circus and Cirque du Soleil; and breakers Crazy Legs & Rock Steady Crew with DJ Slynkee, Dance Times Square, Mr. Wiggles and the World Cup Shooting Stars All-Star Cheerleading squad.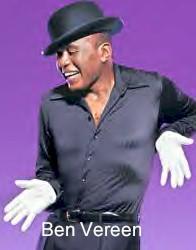 A goal of the annual Career Transition galas is to present dance world premieres. This year will be no different, with
Steppin' Out
by Andy Blankenbuehler [featuring Nancy Lemenager (
Never Gonna Dance, Movin' Out
) and a vocal by Will Chase, late of
Lennon
];
The Last Mambo
by Melanie LaPatin and Tony Meredith; and the huge opening number by Ann Marie DeAngelo,
That's Entertainment!
ës producer/director. Deborah Grace Winer is the writer, with musical direction by Robert Mikulski [
Aida
].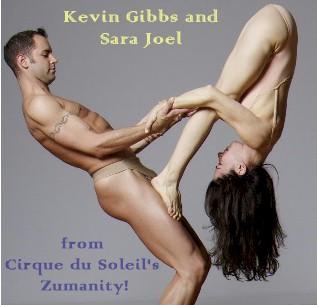 This year's gala honors the Joffrey Ballet and co-founder and artistic director Gerald Arpino with the Rolex Dance Award, which will be presented by Malcolm McDowell, who co-starred in Robert Altman's 2003 dance film
The Company
.
"We recognize the national scope provided by Career Transitions," says Rolex Watch U.S.A. president and CEO Allen Brill. "We're especially delighted to present our Rolex Dance Award to the Joffrey and Gerald Arpino, its accomplished artistic director. With the Joffrey now thriving, this is a timely choice, especially on the occasion of the launch of their 50th anniversary celebration."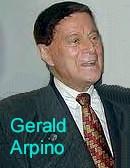 Additional honorees the Harkness Foundation for Dance and Lewis S. Ranieri, American Ballet Theatre chairman, will receive Baccarat Career Transition For Dancers Awards for Outstanding Contributions to the World of Dance, both recognized for their unwavering commitment and support for dance and dancers. Additional support comes from CondÈ Nast Publications.
Honorary chairs for the fund-raiser are Melissa Gilbert, Cynthia Gregory, Kevin McKenzie, Peter Martins, Mary Tyler Moore, Rosie Perez, Jane Powell, Ann Reinking and Patrick Swayze. The 20th anniversary chair is Patricia Kennedy. Gala chair is Anka K. Palitz. Vice chairs are Helene Alexopoulos, Mercedes Ellington, Victoria Herbert and Laura Zeckendorf. Dinner chair is Janice Becker; auction chair is Ann Van Ness; and the West Coast chair is Roberta Silbert Greene.
CTFD executive director is Alexander J. DubÈ. The org has offices and service programs in New York [The Caroline & Theodore Newhouse Center for Dancers] at 165 West 46th Street and in L.A. at 5757 Wilshire Boulevard. For more information on CTFD's mission, visit www.careertransition.org.
Gala tickets are $550 and $1,000 [available at (212) 764-0172], which include the performance and the post-performance Anniversary Waltz Supper with the Stars, auction and dancing at the Sheraton. Show- only tickets are available from CityTix [(212) 581-1212], the City Center Box Office, http://www.citycenter.org/ and the CTFD website for $125; $75; $55 and $45.

n FILM BUZZZZZ

If you happen to be in the Hamptons this weekend, and who won't be, and you can leave that polo game behind for a while, there's an indie film in the Hamptons International Film Festival, Sweet Land, that you can get the jump on seeing before the critics start raving about.
The debut feature film from writer/director Ali Selim, a Minneapolis native of Egyptian descent who looks like a young Troy Donahue, Sweet Land is the coming-to-America story of a German war bride to a Norwegian farmer in Minnesota.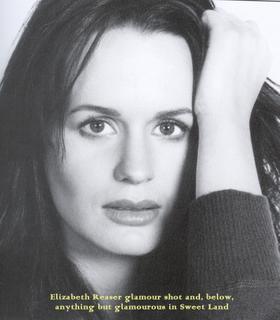 There's the obvious culture clashes, hardships and, in the bulk of the film's 1920s plotline, community ostracism since it trails the end of WWI. But it's also a love story, set against a harsh climate and harsh, stubborn immigrants. Though the story's simple, it develops far deeper and more touching than most fare at today's multiplexes.
In 1991, at the age of 30, Selim won a Gold Lion at Cannes for a commercial short.
As the young Inge from Germany, rising star Elizabeth Reaser has her big breakout role. She never hits a false note in the film as she comes to grip with her new life in America and the obstacles placed in the way of her marriage to Olaf, beautifully played by handsome, hunk Tim Guinee [husband of Daisy Foote].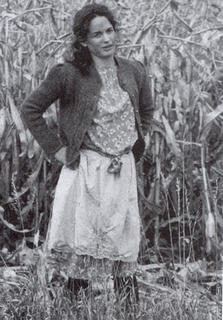 Even though he's been a veteran of film and TV since his 20s, he hasn't always had the good fortune to be in hits. Hopefully, this will be his big breakout role, too. You may have caught him recently in the TV mini-series Elvis as Sam Phillips, but you'd never know from that or some of his other work that he is capable of the type of performance he delivers in Sweet Land.
Veteran film and stage actress Lois Smith is also a standout as the older Inge. Featured cast include Ned Beatty, John Heard, Paul Sand, Alex Kingston [Croupier, The Cook, the Thief, His Wife and Her Lover, TV's ER] and, in a role that's quite a departure for him, Alan Cumming, who's also one of the producers.
The film has its world premiere Friday at 6:30 at the East Hampton UA and its Festival screening Saturday at noon, when David Tumblety's brilliant cinematography should begin getting high praise. [There's no end credit for a geese wrangler or trainer, but the director and cinematographer received incredible cooperation from those flying gaggles.]
Reaser will be onscreen a lot in coming days. And she's keeping good company. Friday brings a double-whammy. She'll not only be screened in the Hamptons but also in wide release with Stay, a psychological thriller written by novelist David Benioff [Troy, The 25th Hour and 2007's Wolverine starring Hugh Jackman] and directed by Marc Forster, the German/Swiss talent behind the award-winning box office hits Finding Neverland and Monster's Ball.
It features a large ensemble cast: Ewan McGregor, Ryan Gosling, Kate Burton, Naomi Watts, Bob Hoskins, Janeane Garofalo Noah Ben [of TV's Ed], Michael Gaston and B.D. Wong. Advance word is heaping high praise on how Forster conveys a parallel plot through stunning visuals and design.
Next month will see the release of the romantic comedy The Family Stone, directed by hot newcomer Thomas Bezucha, a former creative services senior director of for Polo/Ralph Lauren [also a VP of creative services at Coach]. It's the story of a family becoming unglued when the favorite son brings his uptight girlfriend home for the holidays. Reaser plays opposite Diane Keaton, Criag T. Nelson [as mom and dad], Clare Danes, Sarah Jessica Parker, Luke Wilson and Dermot Mulroney.
Reaser soon goes before the cameras as Froggy in the film adaptation of Adam Rapp's blisteringly Off Broadway hit Blackbird [she also played in the London Fringe production] opposite Paul Sparks, the star of the play here two season ago.
[Elizabeth Reaser glamour photo: GIDEON LEWIN/Lifestyles Magazine]
On the totally opposite end of the cinema horizon, but quite high in the all-important Coolness Department, there's the Robert Downey Jr. comeback vehicle Kiss, Kiss, Bang, Bang, where he has more than lively support from Val Kilmer in a role that is way different from anything he's done [and he proves to be very adept at comedy] and Michelle Monaghan, whose utterance of non-stop dialogue could put her in the running for the Indie 500 or the lead in Gilmore Girls if Lauren Graham [Lorelai] ever decides to leave that motormouth role.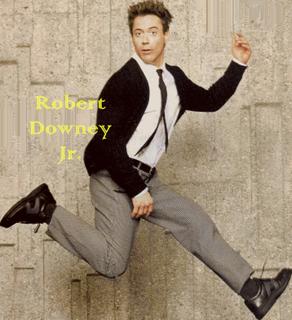 This action comedy thriller is Martin and Lewis meets Raymond Chandler meets Mickey Spillane meets Get Shorty meets Chinatown [and the plot of KKBB is just as convulted and has many similarities to Robert Towne's screenplay] .
Shane Black [who began the Lethal Weapon franchise with his screenplay at 23] is director/writer and KKBB is his attempt at a film noir for the 00's. It tries to be a bit different and, as you keep up with the plot [and you must pay close attention!], manages to be robust fun.
KKBB should be just the film to put Downey, in the role of a smartass, shaggy dog redeemable bum who has a knack for meeting bad luck, back on the fast track he so famously derailed from, not once, not twice, but three times.

n SARAH BRIGHTMAN DIPS INTO THE VAULT OF UNRELEASED TRACKS

Now a multi-platinum pop/classical crossover diva, it's good to know that Sarah Brightmam hasn't forgotten her theatrical roots. Long before creating the role of Christine in Phantom of the Opera on the West End, she was an old hand, having debuted at age 13 as a dancer in W.E. shows. And on Decca Broadway's Sarah Brightman: Love Changes Everything, she hasn't forgotten her debt to her star-making Svengali, Sir Andrew Lloyd Webber, to whom she was once wed.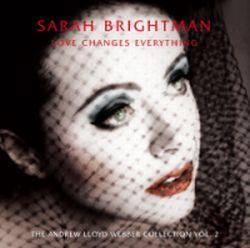 The CD has eight ALW theatre songs from previous releases - among them, "Only You" [
Starlight Express
], a duet with English superstar Cliff Richard; "Think Of Me" [
POTO
]; a soaring duet with the late Steve Barton [
The Red Shoes
and
POTO
's original Vicomte Raoul]; her Spanish-language version of "Don't Cry For Me, Argentina" [
Evita
]; and a mesmerizing rendition of "I Don't Know How To Love Him" [fromTim Rice and ALW's
Jesus Christ Superstar
].
But what's been kept in the vault all these years [and you have to wonder why?] - the six never-before-released tracks, remastered by none other than ALW - is the news.
The unreleased material includes two songs from ALW and Charles Hart's much underated Aspects of Love score, the title track and "Seeing Is Believing," a stunning duet with West End and English recording star Michael Ball, soon to be on Broadway in ALW's Woman in White; two numbers from Sunset Boulevard, lyrics by Academy Award-winner Don Black, "The Perfect Year" and "Too Much In Love To Care," a duet with Scottish recording artist John Barrowman [Joe Gillis in the W.E. Sunset, and later, briefly, on Broadway; and soon-to-be Captain Jack in the BBC's Torchwood, a very adult spin-off of the Doctor Who series]; and "Make Up My Heart" [Starlight].
--------
Ellis Nassour is an international media journalist, and author of Honky Tonk Angel: The Intimate Story of Patsy Cline, which he has adapted into a musical for the stage. Visit www.patsyclinehta.com.

He can be reached at [email protected]
Why are you looking all the way down here?
For more articles by Ellis Nassour, click the links below!
Previous:
TOWN HALL CELEBRATES CABARET WITH STELLAR THREE-DAY EVENT
Next:
HALLOWEEN'S THE TIME TO BE WICKED; BIG APPLE CIRCUS PITCHES TENT AT LINCOLN CENTER
Or go to the
Archives