Come hear the music play.
Life is a cabaret, old chum,
Come to the cabaret"
But they probably never imagined the kind of cabaret that Town Hall [123 West 43rd Street] has planned for this weekend - Friday and Saturday, October 21 and 22 at 8 P.M., and Sunday, October 23 at 3 P.M. - when it will be all Broadway music, all Broadway stars, all cabaret at the First Annual Broadway Cabaret Festival.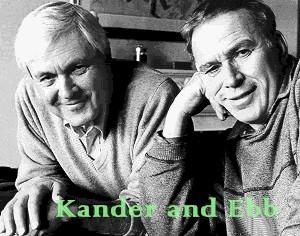 Broadway by the Year and Broadway Unplugged creator, writer and host Scott Siegel, also prodigious author and film/cabaret/theater columnist, is creator, writer and host of this extraordinary weekend salute to cabaret and Broadway.
Kaye Ballard, when she befriended the emerging songwriting duo of John Kander and Fred Ebb, said, "The greatest thing about Kander and Ebb's music is that it makes you feel good." Jumping forward a few years, Liza Minnelli, now the star they were constantly writing for, agreed: "The greatest thing about Kander and Ebb is that you sing their songs and you feel good."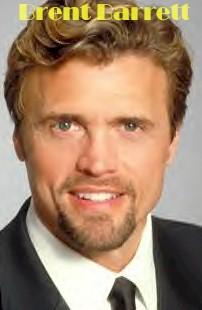 So if you decide to salute cabaret it seems quite appropriate that Opening Night of the Broadway Cabaret Fest is titled Life Is A Cabaret: A Tribute To Kander and Ebb. For nearly five decades, the Tony Award-winning team has been one of Broadway's preeminent songwriting duos - and the longest-running music-and-lyrics partnership in Broadway musical history.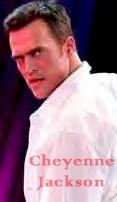 Onstage to salute K&E will be Nancy Anderson, Brent Barrett, Bryan Batt, Jarrod Cafaro, Belle Calaway, Jim Caruso, Scott Coulter, Cheyenne Jackson, Sharon McNight, Rachelle Rak, Billy Stritch, Michael Winther and Rachel York. They'll be joined by dancers Jermaine Rembert and James Kinney.
Friday's Life Is A Cabaret: A Tribute To Kander and Ebb is directed and choreographed by Denis Jones.
K&E wrote scores for the Tony Award-winning
Cabaret, Kiss of the Spider Woman and Woman of the Year
. Their scores for
Chicago, Steel Pier, The Rink, The Act, Zorba
and
Happy Time
were Tony-nominated. In addition, they wrote
Flora, the Red Menace, And the World Goes 'Round, 70 Girls 70!
as well as for film and TV - including their mega hit and the Big Apple's theme song, "New York, New York."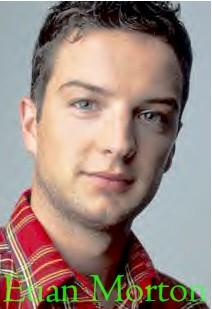 The second night you can join Scotland's gift to Broadway, Tony nominee Euan Morton, who created quite a buzz with his portrayal of Boy George in the short-lived
Taboo
and Eden Espinosa, the vocal powerhouse from
Brooklyn,
the musical, that is [and, later,
Wicked
] in an evening of contemporary and classic Broadway songs. Both will be making their New York concert debuts.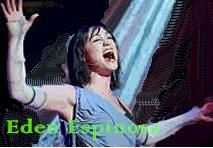 Come Sunday, don't ask where all those Tony nominees and Tony winners are. They'll be onstage at Town Hall in Broadway Originals! In fact, there'll be more Tony nominees and Tony winners on the Town Hall stage than at any other event except the actual Tony Awards.
"Part of the poetry of live entertainment is that it's very much like magic," says event writer and host Siegel. "It's very real when it's happening and then it's gone. After that, the shows and the performances you so admired live on only in memory - and sometimes in legend.
"And, of course," continues Siegel, "on the cast albums of those shows which were fortunate enough to be recorded."
Siegel says he and Town Hall are taking "great pleasure rekindling many of our fondest Broadway show memories by bringing back the original stars of hits and fondly-remembered musicals one more time."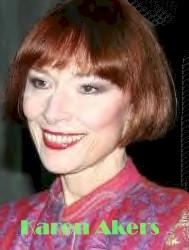 There will be 20 performers, originally on Broadway in the 1960s right into the 2000s.
The line-up includes: Tony nominee Karen Akers [Nine], Tony nominee Ann Hampton Callaway [Swing], Tony nominee Liz Callaway [Baby], Tony winner Chuck Cooper [The Life], Tony nominee Melissa Errico [Amour], Tony nominee Penny Fuller [Applause], Tony winner Randy Graff [City of Angels] and Tony winner Priscilla Lopez [A Day in Hollywood... - you may also remember her from a sassy number she did in A Chorus Line, which netted her a Tony nomination].
Also on the program: Mary Louise [David Merrick's all-black
Hello, Dolly!
] , Jack Noseworthy [
Sweet Smell of Success
], Evan Pappas [
My Favorite Year
], Austin Pendleton [
Fiddler on the Roof
], Tony nominee Alice Playten [
Henry, Sweet Henry -
whom you may also recall doing the impossible: stealing a few scenes as Ermengarde from Carol Channing in the original all-white
Hello, Dollo!
], Jimmy Randolph [Merrick's all-black
Guys & Dolls
], Tony nominee Lee Roy Reams [
42nd Street
], Sarah Rice [
Sweeney Todd
], Pat Suzuki [
Flower Drum Song -
amazingly, she wasn't nominated and in a season, 58-59, when the Tony nominating committee shamefully chose only to give the nod to two actresses in the Featured and other actor/musical categories], Jim Walton [
Merrily We Roll Al
ong], Tony nominee Walter Willison [
Two by Two -
it must have all but killed Danny Kaye that Willison was nominated and he wasn't...making him even more an unhappy camper] and Rachel York [
City of Angels
].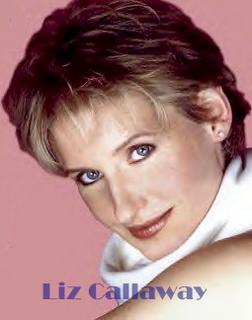 Nostalgia will be in the spotlight as songs such as "Blues In the Night," "I Enjoy Being A Girl," "Luck Be A Lady," "Miracle Of Miracles," "Not a Day Goes By," "Ribbons Down My Back" and"The Story Goes On" [Baby] get their due again. And Siegel assures that you'll hear "something" from A Chorus Line.
Broadway Originals!
is directed by Dan Foster. Music director is Bobby Peaco.
A subscription for all three events is $120. Single tickets are $45 and $40 and are available at the Town Hall box office [noon to 6 P.M.] or through TicketMaster, (212) 307-4100 or online at TicketMaster.com.

~ ~ ~
AMERICAN THEATRE WING WORKING IN THEATRE SEMINARS


The Fall American Theatre Wing Working In the Theatre seminars, currently celebrating 31 years of bringing theater professionals together to discuss the collaborative process of theater staging, are Thursday, October 27th, with cast members and creative personnel from the Public Theatre's new musical inspired by the Japanese short stories of Ryunosuke Akutagawa, and Friday November 4th , with Off Broadway and regional artistic directors discussing their mission to stage classic repertory. Both seminars are Noon - 1:30 P.M. in the Elebash Recital Hall at Graduate Center of the City University of New York [365 Fifth Avenue at 34th Street].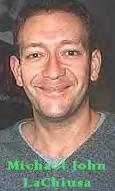 Ocotber 27th:
See What I Wanna See
- Moderated by Sue Frost. Participants: Michael John LaChiusa - composer; Ted Sperling - director; Jonathan Butterell - musical staging; Marc Kudisch - actor; and Chris Fenwick - musical director.
November 4th: Staging the Classics - Moderated by Jeffrey Eric Jenkins [editor, Best Plays Yearbooks]. Participants: Anne Bogart - co-founder, SITI Company; Barbara Gaines - Chicago Shakespeare Theater; Brian Kulick - Classic Stage Company; Bartlett Sher - INTIMAN Theatre; and director Mark Lamos.
Reservations are a must. General admission is $10. For tickets, call (212) 817-8215. Wing members can reserve free of charge through the ATW (212) 765-0606.
The seminars are held throughout the theater season in cooperation with Continuing Education and Public Programs at The Graduate Center of the City University of New York with support from the Annenberg Foundation and the Dorothy Strelsin Foundation.
Sondra Gilman is chairperson, Douglas Leeds is president and Howard Sherman executive director of the Wing, which co-presents the Tony Awards and administers programs celebrating excellence in the theater and educational outreach programs and gives grants to local and regional theater companies.
Working in the Theatre
seminars are broadcast five times a week on CUNY-TV (Time Warner, Channel 75) as well as on RCN [Channels 24, 106 or 109]. For more information, visit
www.americantheatrewing.org
.
--------
Ellis Nassour is an international media journalist, and author of Honky Tonk Angel: The Intimate Story of Patsy Cline, which he has adapted into a musical for the stage. Visit www.patsyclinehta.com.

He can be reached at [email protected]
Why are you looking all the way down here?
For more articles by Ellis Nassour, click the links below!
Previous:
THEATER HALL OF FAME '05 INDUCTEES, OSCAR BUZZ, RUSSELL WATSON'S BACK, STREISAND NEWS; THEATER HALL OF FAME '05 INDUCTEES
Next:
LIZA HOSTS ALL-STAR CAREER TRANSITION FOR DANCERS BENEFIT
Or go to the
Archives