The 62nd annual Theatre World Awards for outstanding Broadway and Off-Broadway debut performances will be presented Tuesday [June 6] at 2 P.M. at Studio 54.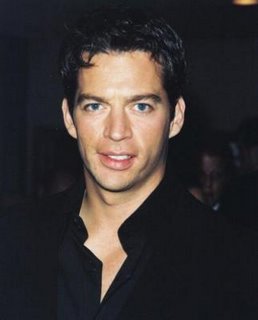 Awards will be presented to Tony and Drama Desk nominee Harry Connick Jr. [The Pajama Game], Tony nominee Felicia P. Fields [The Color Purple], Maria Friedman [The Woman in White]; Tony nominee and Drama Desk winner Richard Griffiths [The History Boys], Mamie Gummer [Mr. Marmalade], Tony nominee and Drama Desk winner Jayne Houdyshell [Well], Tony and Drama Desk nominee Bob Martin [The Drowsy Chaperone], Tony nominee Ian McDiarmid [Faith Healer], Nellie McKay [The Threepenny Opera], Tony nominee David Wilmot [The Lieutenant of Inishmore], Tony nominee Elisabeth Withers-Mendes [The Color Purple] and Tony nominee and Drama Desk winner John Lloyd Young [Jersey Boys].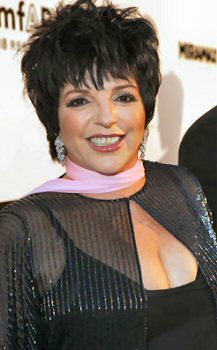 Presenters will be Lucie Arnaz [Dirty Rotten Scoundrels], Maxwell Caulfield [Tryst], Tony nominee Ralph Fiennes [Faith Healer], three-time Tony-nominee Harry Groener, Liza Minnelli [who won the TWA in 1963 for her Off Broadway debut in Best Foot Forward], Patricia Neal [who won in 1947 for Another Part of the Forest and that year was one of the first recipient of Tony Awards], Drama Desk winner Ken Page, Tony and Drama Desk winner John Rubinstein and Tony and Olivier winner Jonathan Pryce [DRS].
Several presenters will perform songs they introduced from shows for which they received their award, including Page with "Sit Down, You're Rockin' the Boat" from the 1976 all-black revival of Guys & Dolls, where he played Nicely-Nicely; and actor/singer/composer Rubinstein with "Corner of the Sky" from Pippin.
The Awards are written and hosted by theater historian and media journalist Peter Filichia. Walter Willison, a 1971 Tony nominee for Two by Two, is director. Ben Hodge, associate editor of Theatre World, and Kati Meister are co-executive producers.
The Theatre World Awards, the oldest pictorial and statistical record of the American theatre, including the regional, are the oldest awards given for Broadway and Off-Broadway debut performances, as well as one of the oldest awards for New York actors.
Theatre World founder John Willis has been the editor-in-chief for 40 years. For his dedication and service, he received a Tony Awards Honor [Excellence in the Theater], as well as Lifetime Achievement Awards from Drama Desk and the Lucille Lortel Awards.
The TWAs are by invitation only. For further information, visit theatreworldawards.org.
Theatre World Volume 60: 2003-04 was published in May. Theatre World Volume 61: 2004-05 will reach stores in November. Both from Applause Theatre and Cinema Books.
For more information, visit applausepub.com.

STAGE AND BROADWAY LEGEND GETS BELATED BIO
There was no more celebrated stage or screen actress than the late, self-destructive Kim Stanley, who is much belatedly the subject of the aptly named Female Brando:The Legend of Kim Stanley by Jon Krampner [Back Stage Books, SRP $25 hard, 40 B&W photos, Index].
It's timed to celebrate the 50th Anniversary of Stanley's greatest stage triumph, William Inge's Bus Stop and the upcoming documentary, The Needs of Kim Stanley.
Stanley, who died at age 76 of cancer in 2001, was hooked on theater after seeing a touring production of The Philadelphia Story starring Katharine Hepburn. She began her New York career in the Golden Age of 50s live TV dramas.
An advocate of the Actor's Studio, she made her stage debut in 1951's The House of Bernada Alba, and went on to establish herself as one of the greatest stage actresses of a generation that included Julie Harris, Geraldine Page and Colleen Dewhurst.
Joanne Woodward and Elizabeth Taylor said they were greatly inspired by her work. Between 1949 and 1964, her breathtaking performances in 12 Broadway shows, including Millie, the younger sister in Inge's 1953 Picnic, left audiences mesmerized.
She received Tony Award nominations for O'Neill's A Touch of the Poet [1958] and A Far Country [1961], but, strangely, not for Bus Stop, where she endeared herself to audiences as Cherie, the nightclub singer being roped into a romance in 1955's Bus Stop [a role that went to Marilyn Monroe in the film adaptation].
There were much deserved Oscar nominations for Frances [1982], playing mother to Jessica Lange in the bio pic of film star Frances Farmer, and the well-suited role of a slightly unhinged medium in Seance on a Wet Afternoon [1964]. She was cheated of an Oscar nomination for her greatest screen triumph, as Emily Ann Faulkner/Rita Shawn in 1958's seering The Goddess, by Paddy Chayefsky, which greatly paralleld her life. As difficult as she may have been, the role also took a toll on her personal life.
A little known fact, because she did it uncredited, is that Stanley was the voice of the adult Scout in 1962's landmark To Kill a Mockingbird.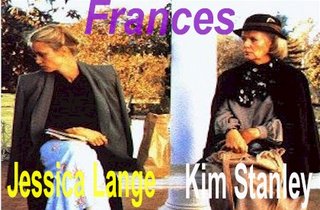 She received her second Emmy as Big Mama [opposite Rip Torn's eccentric Big Daddy] in 1985's TV production of Cat on a Hot Tin Roof, which also starred Lange and was directed by Jack Hofsiss [Tony Award winner, The Elephant Man].

After 15 years of stage stardom, upon playing Masha in the 1964 revival of The Three Sisters, Stanley walked away from theater, to teach out West and to make rare, but captivating appearances on film and on TV. Producers and directors claimed she was determined to do things her way or take the highway. She was difficult, a claim later laid on Barbara Harris and Madeline Kahn and restricted their stage appearances.

There was archival footage of her in Rick McKay's Broadway: The Golden Age By the Legends Who Were There.

To present the compelling tale of Stanley's triumphs, depression and ultimate downfall, Krampner, author of The Man in the Shadows: Fred Coe and the Golden Age of Television, conducted more than 225 interviews with intimates, colleagues and friends.

He traces her early training, stardom and tragic descent into loneliness and, unfortunately, like Maureen Stapleton, alcoholism.


WEDDING SINGER CAST CD

The original cast recording of the Tony and Drama Desk-nominated The Wedding Singer, recorded only last month, is officially released this week [Masterworks Broadway].

Tony and Drama Desk nominee Stephen Lynch and Laura Benanti star along with Rita Gardner [The Fantasticks], Felicia Finley and Drama Desk nominee Amy Spanger.

The show, directed by John Rando and choreographed by Tony and Drama Desk-nominee Rob Ashford, has music Matthew Sklar, who also co-produced the CD, lyrics by Chad Beguelin [lyrics] and book by Beguelin and Tim Herlihy [who write the screenplay the musical is based on], all Tony and Drama Desk nominees. There's additonal music and lyrics by Herlihy and Adam Sandler, who starred in the film.

David Leonard, who has worked on CDs by Duran, Duran, John Mellencamp and Paul, also co-produced the CD.


FRED WILLARD IN RARE STAGE APPEARANCE

Movie [American Wedding, A Mighty Wind, Best in Show, Anchorman] and TV veteran funny man [inhabiting many Tonight Show sketches and, most recently, in the recurring role of Hank MacDougall on Everybody Loves Raymond] Fred Willard is making a rare stage appearance in the Abingdon Theatre Company [312 West 36th Street, between Eighth and Ninth Avenues] production of Mary Willard's Elvis and Juliet. Ms. Willard also happens to be Mrs. Willard.

The comedy, running through July 2 in the June Havoc Theatre, is directed by Yvonne Conybeare, resident director of New York's Metropolitan Playhouse. It tells how college sweethearts Juliet Jones and Elvis Lesley face the truest test of love [their upcoming nuptials] as their families come together for the first time. Elvis, of course, is a flamboyant member of the Las Vegas clan of Presley tribute artists.

David Rasche [Moonlight and Magnolias] co-stars in the 10-member cast, which also features Abington co-artistic director and co-founder [with Jan Buttram].

Ms. Willard has had many plays produced on the West Coast, including her short play Murder, She Rewrote, which has also enjoyed productions in three countries.

Tickets are $40 and can be purchased through SmartTix, www.smarttix.com, by calling (212) 868-4444, or at the Abingdon box office prior to showtime.


MORE TV STARS SHINE OFF BROADWAY

Where do the stars of hit TV shows go during hiatus? This season, as never before, the answer is Off Broadway. By now, you know the cast of Some Girl(s), at sell-out at the Lortel. Now comes the premiere of Burleigh Grime$ at Dodger Stages.

Drama Desk nominee Nancy Anderson [Fanny Hill], Drama Desk nominee Jason Antoon [Contact, Picasso at the Lapin Agile] and John Lavelle [The Graduate] co-star with James Badge Dale [24], Emmy and Golden Globe nominee Wendie Malick [Just Shoot Me, Fraiser], Mark Moses [Desperate Housewives] and Ashley Williams [Huff; Off-Broadway's The Shape of Things].

Anderson also starred on Broadway in Wonderful Town and A Class Act and was an Olivier Award nominee for her role in the West End Kiss Me, Kate.

Roger Kirby's comedy is set in the hard-knock world of Wall Street day trading. David Warren directs with choreography by Andy Blankenbuehler.

Burleight Grime$ features original music by two-time Tony and Grammy Award nominee David Yazbek [Dirty Rotten Scoundrels, The Full Monty], performed by a live onstage band.

Tickets are $70 and available through Telecharge.com, by calling (212) 239-6200, or in-person at New World Stages box office.


BROADWAY LOVE DUETS

Just arrived from the vaults of Sony BMG Masterworks [remember RCA, the label so many cast albums were recorded on?] is a 15 track CD that's a love letter to the Golden Age Of Broadway. It's aptly titled Falling in Love Is Wonderful, Broadway's Greatest Love Duets [SRP, $12].

The title comes from the lyric of "They Say It's Wonderful" from Berlin's Annie Get Your Gun. The disc also features pristine, remastered duets from cast recordings of Oklahoma!, West Side Story, Guys And Dolls, The King And I, Hello, Dolly!, Carousel, Show Boat and, among others, Fiddler On The Roof.

Most are sung by the Broadway legends who starred in these musicals by Rodgers and Hammerstein, Bernstein and Sondheim, Frank Loesser, Jerry Herman, Kern and Hammerstein and Bock and Harnick.

The stars include Barbara Cook, Alfred Drake, Judy Holliday, Larry Kert, Carol Lawrence, Mary Martin, Ethel Merman, Zero Mostel, Robert Preston, John Raitt and such contemporary Broadway headliners as Peter Gallagher, Malcolm Gets, Brent Carver and Carolee Carmello.

Also of interest from Sony Classical, especially for film buffs, is a two-disc collection The Essential Hollywood, culled from RCA Red Seal and Sony Classical's multi-volume compilation discs of symphonic studio recordings of the greatest film music of the last 80 years.

The film score themes and suites range from the original King Kong, Gone with the Wind and Casablanca to the James Bond films, The Godfather and Star Wars. Many of the scores are from the American Film Institute's list of "the 25 greatest film scores of all time."

The recordings use the original orchestrations and arrangements of Hollywood's most notable composers, including John Barry, Elmer Bernstein, Bernard Herrmann, Maurice Jarre, Erich Wolfgang Korngold, Henry Mancini, Nino Rota, MiklÛs RÛzsa, Dimitri Tiomkin, Franz Waxman and John Williams.

The orchestras include the London Symphony, Los Angeles Philharmonic, National Philharmonic and Royal Philharmonic.




AT THE MET [MUSEUM]

Through September 4 at the Metropolitan Museum, in the Howard Gilman Gallery [second floor], novelist, essayist and critic Susan Sontag, who died in 2004, is honored with a retrospective of her writings and musings, On Photography: A Tribute to Susan Sontag.

The exhibit features the work of Julia Margaret Cameron, Edward Steichen, Walker Evans and, among numerous others, Andy Warhol.

Opening on June 13 and up through September 10, the Met, in association with the Los Angeles County Museum of Art, presents their summer blockbuster exhibition, Treasures of Sacred Maya Kings.



--------
Ellis Nassour is an international media journalist, and author of Honky Tonk Angel: The Intimate Story of Patsy Cline, which he has adapted into a musical for the stage. Visit www.patsyclinehta.com.

He can be reached at [email protected]





Why are you looking all the way down here?
For more articles by Ellis Nassour, click the links below!

Previous: Tony Award Nominations; The OBIEs; Julie Wilson Honors; Classic Movie Musicals on DVD; Beckett's Godot In Harlem; More

Next: The Tonys Celebrate Broadway Excellence And 60 Years Of Saluting It; The Tony Race; Down Tony Memory Lane; Who Was This Antoinette Perry? More

Or go to the Archives