With Salvage, Part Three of Lincoln Center Theatre's production of Tom Stoppard's The Coast of Utopia trilogy beginning previews on Tuesday [and officially opening on February 18], it might be wise to keep in mind some of the comments Sir Tom made at the recent SRO Drama Desk panel, A Conversation with Tom Stoppard.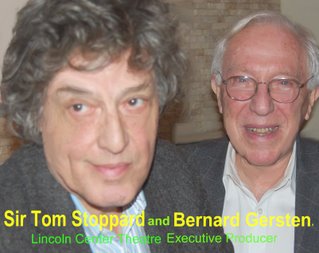 He was very amused by the list of background books The New York Times published not long ago in their Arts and Leisure Section as recommended reading to get a full grasp of the events and time depicted in TCOU.
"You don't need to read tons of research to enjoy the plays," he explained. "It's all there onstage and quite accessible."
Not that he didn't do a ton of research. "You get proud of your research, and you think something is important because it's true," stated Stoppard. "But reading all those books and memoirs of events can be a problem [for a playwright]. It's much better to keep a distance from the actual rendering of events and phrase them in your own dialogue."
He was especially intrigued by the character of Vassarion Belinsky, the literary critic played by Billy Crudup. "Because he was living in danger of arrest if he returned from Paris to Russia, his friends said, ëStay here! You can write anything you like!' But he felt he had to go home because writers really mattered there. People looked to writers as their real leaders. That irony hit me hard. It's not a choice I'd want to make. It was interesting and moving that he had to confront the fact that the importance of the artist was in an inverse ratio with the degree of suppression the artist lived under.
"I discovered something similar in Czechoslovakia during the Communist years," he went on. "There was a fever of excitement to their lives...which evaporated when Communism fell and the magazines were available at the newsstands. The energy dispersed. You could publish anything you liked, and it all disappeared.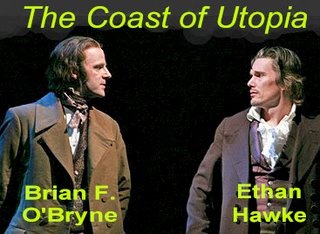 TCOU subject matter has interested Stoppard a long time, "I had no idea that it would end up with me writing a play. Much less three. I read deeply and something grabbed me. That's how these things develop. I don't have a slate of subjects for plays. I never have any idea what will come up.
"When I get to the point of wanting to write a play," he continued, "I find that many of the books which will be useful for research I've owned twenty and thirty years."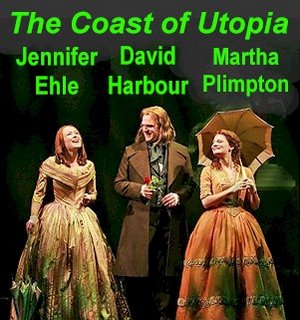 Stoppard was generous in his praise for director Jack O'Brien and his LCT creative team for their vision in the unique staging of TCOU.
What's next? He's written a new screenplay, The Bourne Ultimatum, based on the Robert Ludlum novel. It's filming now, starring Matt Damon as Jason Bourne, and co-stars Joan Allen.
Sir Tom reported he has written a play since TCOU, but that for the moment he has no play in his head. "I'll write one in the end," he said, "but it could be about absolutely anything."
The Czech-born playwright is an Olivier multiple nominee [including a nomination for the Royal National Theatre production of TCOU], and a Best Play Award winner [in addition to numerous U.K. Best Play awards]; a three-time Best Play Tony-winner [Rosencrantz and Guildenstern Are Dead, Travesties, The Real Thing] and Outstanding Play Drama Desk Award for TRT.
He was also nominated for Tonys and DDs for Arcadia and The Invention of Love. He received a DD Outstanding Play Award for Night and Day. Stoppard received an Oscar for co-writing the screenplay for Shakespeare in Love [Best Picture, 1999]. He was Oscar-nominated for his work on the screenplay of Brazil. Among other films he's written, Stoppard was brought in as a script doctor on Indiana Jones and the Last Crusade.
In addition to Crudup, the 44-strong cast of The Coast of Utopia stars Richard Easton, Jennifer Ehle, Josh Hamilton, David Harbour, Jason Butler Harner, Ethan Hawke, Amy Irving, Brian F. O'Byrne and Martha Plimpton.
Soon, Parts One, Two and Three will be in repertory and 1, 2 and On February 24, the first of TCOU Marathon Saturdays, you'll be able to catch all three parts [11 A.M., 3:30 P.M. and 8]. Each part runs approximately two hours and 50 minutes with intermission. Other marathon opts will be March 3, 10, 24 and 31; April 21 and 28; and May 5.

Julie Andrews To Cohost Kids' Night

A special treat for the 11th Annual Kids' Night on Broadway, January 30 and 31, will be Julie Andrews and daughter Emma Walton Hamilton autographing their newest children's book The Great American Mousical [Harper Collins] for the first 150 participants in Kids' Night at the afternoon Fan Festival at Madame Tussaud's.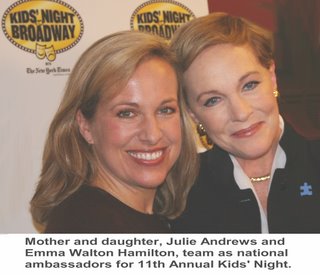 The two-day event, presented by the League of American Theatres and Producers in association with Madame Tussauds, The New York Times and WNBC-TV, includes performances, stars of Broadway shows in autograph booths, makeup stations, dance lessons and free tours.
A souvenir of Kids' Night will be a Playbill written by kids through the auspices of the Theatre Development Fund (TDF).
Andrews for more than a half-century has been a beloved and much-honored stage, film, television, recording star, goodwill ambassador and, now, author, Wednesday night received the Screen Actors Guild's most prestigious tribute, their Life Achievement Award. [The 13th Annual SAG Awards will be telecast Sunday on the TBS and TNT networks.]
Ms. Andrews and Ms. Hamilton are national ambassadors for Kids' Night on Broadway, the much-anticipated annual event where theater lovers with families introduce their children to theater. With each ticket purchased by an adult, there're free tickets to children ages six to 18.
Andrews/Hamilton have collaborated on 15 best-selling children's books, some illustrated by Emma's dad, award-winning theater designer Tony Walton. "Our sixteenth, Thanks To You [due in May]," reports Ms. Hamilton, "is about wisdoms exchanged between mother and child." The Great American Mousical, underscores the connection between young people and Broadway.
The 2007 spotlight is on Autism Speaks, the organization dedicated to increasing awareness of the developmental disability, which affects a staggering one out of 166 kids.
Ms. Andrews, long a proponent of children's literacy, says Kids' Night "is about exposing young people to the enchantment of theater. But Emma and I are especially thrilled to help raise public consciousness about autism."
Hamilton is involved yearlong in bringing theater to young adults as Director of Sag Harbor's Bay Street Theatre's Educational Outreach programming.

Something for Theaterloving Singles

The League lauches Singles' Night on Broadway [21 and older, please] on February 28. With the purchase of a ticket to any of the 21 participating Broadway or Off Broadway shows, theatergoers are invited for cocktails at Madame Tussauds and receive special offers for the "after-show bash" at either Trattoria Dopo Teatro, Zanzibar and T New York, all in the Theatre District. There'll also be a raffle to benefit Broadway Cares/Equity Fights AIDS.
According to the U.S. Census Bureau, there are more than 765,000 singles just in New York City. According to League Executive Director Charlotte St. Martin, the org hopes to lure singles into theatres as their audience development programs, including Kids' Night on Broadway, have done with other groups.
For tickets and available shows, go to www.SinglesNightonBroadway.com. SNOB is sponsored by Madame Tussauds, The New York Times, and Budweiser Select.
There's more coming. Soon the League will launch Women's Night on Broadway.

What Were They Thinking?
With Oscar nominators, like the Tony and Drama Desk committees, you can never predict what they'll do. Congrats, of course, to all the Academy Award nominees, but the stunning omissions of Dreamsgirls from the Best Picture line-up is mind-boggling - especially since it received eight nominations, more than any other film. Among those are nods for Jennifer Hudson and Eddie Murphy in supporting categories. But nothing for director Bill Condon or Virginia Katz for her dazzling editing and cinematographer Tobias Schliessler.
Looking at the Best Picture nominees [Babel, The Departed, Letters from Iwo Jima, Little Miss Sunshine and The Queen], you can't quibble they aren't worthy [well, you might with one, which really should be in the Foreign Film category] but, hey, what about Dreamgirls?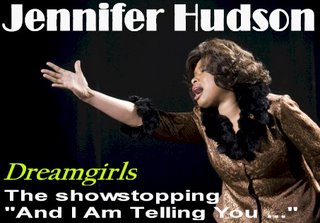 There'd be a lot of bitching and screaming had Hudson been overlooked. She's nothing short of breathtaking. Her Effie is one of the most impressive motion picture debuts ever. She scores extraordinarily well in performance, in comic bits and especially when she lets go of the caged fury that's been building as she realizes the man she loves is in love with another.
Murphy, in one of the only decent live roles he's undertaken in years, is also noteworthy in his portrayal of flamboyant force-of-nature R&B star James "Thunder" Early.
Overall, however, much credit must go to director and adapter Bill Condon [Kinsey, Gods and Monsters; adapter of the 2003 Best Picture Chicago]. He was smart not to tamper with Michael Bennett's blueprint and, in numerous ways, to honor his stage concept. The film is dedicated to his memory.

January 29th proves again that Monday is the new Saturday:
You'll note that some artists offering support will be appearing at more than one of the too numerous events to mention:
Theater Hall of Fame Induction

In a ceremony at the Gershwin Theatre Monday night, the 2006 Theater Hall of Fame inductees will be accoladed and added to the rotunda wall of theatrical fame.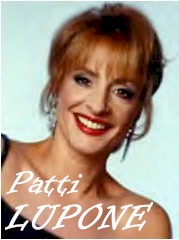 Multiple Tony and Drama Desk nominees and winners playwright Brian Friel, George Hearn, costume designer Willa Kim, designer Eugene Lee, Patti LuPone and Elizabeth Wilson will join the theater immortals. August Wilson and Wendy Wasserstein receive posthumous honors.
Phylicia Rashad will host. Guest presenters include George Grizzard, Angela Lansbury, William Ivey Long and Marian Seldes.
THOF executive producer Terry Hodge Taylor notes that eligibility requires a career that has spanned at least 25 years on Broadway and includes at least five major theatrical credits. Inductees are selected by a panel of the American Theater Critics Association.

Nightlife Awards Honors Maureen McGovern

The 2007 Nightlife Awards, described by producer Scott Siegel [Broadway by the Year, Broadway Unplugged] as "the only all-performance awards show, is Monday night at Town Hall at 7 P.M.
The panel of 30 judges and critics who cover New York cabaret, jazz and comedy scenes have chosen Maureen McGovern for the Nightlife Legend Award.
Among the outstanding achievers, who all perform instead of making acceptance speeches, are Christine Ebersole & Billy Stritch, Jessica Molaskey and John Pizzarelli. Performer/presenters include best-selling country recording artist Larry Gatlin [The Will Rogers Follies], comedienne Judy Gold, composer Rupert Holmes [Curtains; Tony winner, Best Musical, The Mystery of Edwin Drood], Daniel Reichard [Jersey Boys] and Tom Wopat.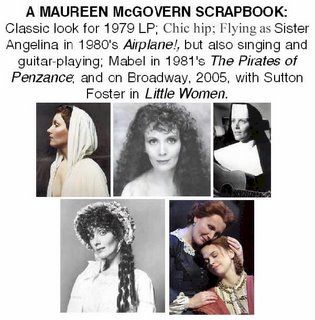 Maureen McGovern is celebrating over 30 years in show business. She's famous for her seemingly limitless range and jazz-tinged pop register which enables her to glide easily into a four-octave crystalline coloratura.
McGovern's return to Broadway for the first time since 1989's Threepenny Opera revival as Marmee in Little Women was much anticipated. [She also did the national tour.] The Drama Desk-nominated and two-time Grammy Award-nominated singer and consummate concert artist didn't disappoint. Her show-stopping solos "Home Alone" and "Days of Plenty," about loss and longing and moving on, left audiences wanting more.
Maybe it's because McGovern experienced all those emotions. With numerous CDs and her international best-selling "The Morning After," she's been blessed with stardom and recording fame and finds it easier to look back at a time when she thought she was on the fast track to fame and fortune and ended up a "has been." Rather than give up, McGovern reinvented herself and her career flourished again.
She loves the concert circuit, but doesn't find it fun anymore. "You pay a price. It's a hard life and robs you of a personal life. It's not so easy for a fifty-six-year-old woman to find a single guy to date. I have a house [in Beverly Hills], but I'm rarely home. Physically and emotionally, you keep paying."
She never studied voice, but she studied a lot of great singers including Ella Fitzgerald, Garland, Torme, Jo Stafford, Streisand, Joni Mitchell and Judy Collins.
McGovern is a national board member for Jerry's Kids/Muscular Dystrophy Association. Now, she has established a foundation of her own to explore using music for therapy and healing. "Music is therapeutic," she explains. "For years, people wrote telling me how ëThe Morning After' and some of my other songs got them through a depression or how the songs were used during surgery. If there was something healing about my voice, I felt it should be used for good. Music has power. It reaches us inside at a deep and profound level where nothing else does."
She's taken her belief in the healing power of music a step further with her Maureen McGovern Works of Heart Foundation, which provides a musical library of life-affirming music for patients and caregivers.
Tickets for the Nightlife Awards are $25-$75 and available at the Town Hall box office, and through www.TicketMaster.com (212) 307-4100.
Sponsors include ASCAP, TheaterMania.com, Thoroughbred Records, Jill & Irwin Cohen, Trattoria Dopo Teatro and, among others, the Edythe Kenner Foundation.
The first in Siegel's 2007 Broadway by the Year series will be The Broadway Musicals of 1928 on February 26 at Town Hall. Later in the year, the musicals of 1938, 1959 and 1964 will be showcased.

Rock That Body for BC/EFA

Pete Townshend of The Who had an idea that musical theater performers' real dream was to perform rock in an arena-style setting with horrible acoustics and thousands of screaming fans so they could understand and transfer that raw edge to the stage.
Rockers On Broadway, Monday night at B.B. King's will give stage stars that opt and support Wingspan Arts and one of theater's most beloved charities, Broadway Cares/Equity Fights AIDS.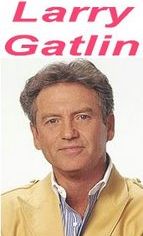 ROB was founded in 1993 by Tommy, the Broadway musical, vet Donnie Kehr. Caroline Rhea will host former Monkee Micky Dolenz, Larry Gatlin, Broadway darling Deborah Gibson, pop legend Leslie Gore and ë60s fav The Tokens ["The Lion Sleeps Tonight"].
Broadway artists appearing are Will Chase, Tony winner Jarrod Emick, Norm Lewis, Billy Porter, Patrick Wilson and, special guests, Jersey Boys' Daniel Reichard, J. Robert Spencer and 2006 Tony winner John Lloyd Young.
BC/EFA gives assistance nationwide to persons living with HIV/AIDS and supports the Phyllis Newman Women's Health Initiative, created to spread awareness on breast cancer detection. Wingspan Arts offers education programs to Tri-state area children.
Tickets are $35 - $100 and are available at BB King's box office and through http://www.ticketmaster.com/, (212) (212) 307-4100.

Vineyard Theatre Celebrates 25 Years
The award-winning Vineyard Theatre, founded by Barbara Zinn Kreiger, celebrates its 25th Anniversary Monday at the Rainbow Room. Vineyard vets Obie-winning [title of show]'s Hunter Bell and Jeff Bowen, Cheyenne Jackson, Tony Award-nominee Judy Kuhn, Tony nominee and Emmy winner S. Epatha Merkerson will perform.
[tos]'s Susan Blackwell and Heidi Blickenstaff will perform and host. Director is Tony-nominee Jason Moore of Avenue Q, the first Vineyard production to transfer to Broadway where it won three Tony Awards, including Best Musical. Appearing will be Michael Berresse, Patricia Clarkson, Penny Fuller, Julianne Moore, Joe Morton and, among others, Oliver Platt.
Pulitzer Prize-winner Paula Vogel, whose plays How I Learned to Drive and The Long Christmas Ride Home debuted at the Vineyard, is guest of honor. Recipients of the Paula Vogel Playwriting Award and the Kitty Carlisle Hart Musical Theatre Award will be announced.
Jennifer Garvey-Blackwell is Vineyard executive director. Douglas Aibel is artistic director, a position held throughout its 25 years.
The gala will feature live and silent auctions. To view bid items, visit www.vineyardtheatre.org. Tickets are $500 - $1,000. To purchase, call (212) 353-3366 X. 238.

The Clintons Salute Harlem Dance Company

Honorary co-chairs former President Bill Clinton and First Lady and now New York State Senator [and presidential candidate] Hillary Rodham Clinton will salute Evidence Dance Company Monday at the Grace In Winter gala at the historic [Millennium] Hudson Theatre [145 W. 44th Street]. The company, founded by Ronald K. Brown, is celebrating its 20th Anniversary. Lowery Stokes Sims, art expert, author, historian and former president of Harlem's Studio Museum, is event chair.
Cocktails and dinner are at 6:30 P.M., with a performance to follow. To grab a possible ticket and maybe a glimpse and a handshake from the Clintons, call (212) 868-8450 X. 209.

Drama Desk Awards Executive Producer Honored
Coyote REP, an emerging NFP theater company, joins the Monday night list with what will be the first of an annual Rising Moon gala and fundraiser at Gramercy Park's historic, swanky Players Club of theatrical legend.
Jenn Colella [High Fidelity] will perform. The main event, however, are awards to Drama Desk Awards exec prod and Blume Media Group prez Robert R. Blume for Outstanding Contributions to Theater and Rebecca Tourino [The Naked Eye Planets] for Excellence in Playwrighting.
Coyote's REP, founded by Jeanne LaSala, has a bit of a different focus. They're dedicated to balancing process and production, committed to developing, producing and inspiring original plays through innovative means such as sound plays, electronic docs and stage productions. for the stage.
Cocktails at 6:30 P.M., with dinner following. For more information visit www.coyoterep.org.

Theatre Museum Panel on Broadway Theatres

The changing nature of Times Square, the impact of air rights, changes in technology and audience demand, will be open for discussion Monday as the Theatre Museum hosts Jujamcyn, Manhattan Theatre Club and Nederlander theatre execs and others to discuss: "What is the Future of Theatres on Broadway?" Maybe they'll even tackle installing larger restrooms [especially for female theatergoers] and elevators into the cheap [well, used to be cheap] seats in the gods with those facility fees.
Theatre producer/owner Stewart F. Lane moderates. Location, the Municipal Art Society [457 Madison Avenue at 51st Street]. Free, but you must RSVP by callings (212) 935-2075.
On February 21 at 6:30, MAS curator Craig Morrison, a theatre restoration architect, historian and author of Theatres, will lecture on "Another O'p'nin', Another Theatre - Broadway's Evolution," with the focus on how our theatres flourished and matured. Admission is free, RSVP as above.
A New Century, A New Style, an exhibition on Broadway theatre architectural trends is on view at the MAS through March 7. There are 8-foot panels, with architectual plans, photographs, historical data and artifacts from the theatres showcased. The hall is closed Thursdays and Sundays.

[Photos: 1) YUJI MIYANJOE; 2, 3 and 11) PAUL KOLNIK]

--------
Ellis Nassour is an international media journalist, and author of Honky Tonk Angel: The Intimate Story of Patsy Cline, which he has adapted into a musical for the stage. Visit www.patsyclinehta.com.

He can be reached at [email protected]





Why are you looking all the way down here?
For more articles by Ellis Nassour, click the links below!

Previous: Three Days to Christmas and Four Before Kwanzaa; More Holiday Gift Suggestions; and Guess Which Really Hip Actress Is Coming Back to Chicago?

Next: Follies Kicks Off Encores! Season; A Really "Hip" Bebe Neuwirth's Back in Chicago; The Return of Zoe Caldwell in A Spanish Play; A Torrid Barbara Walsh in Company; Hurry to Catch Julie White in Little Dog L

Or go to the Archives