Donna Murphy, the award-winning actress who is one of theater's brightest talents, lights up the stage in the LoveMusik as Lotte Lenya in the semi-biographical musical about the rocky and open marriage of Lenya to composer wunderkind Kurt Weill, played by Tony winner and multiple Tony and Drama Desk nominee Michael Cerveris.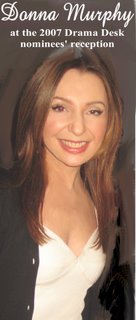 The show is nominated for 12 2007 Drama Desk nominations, including Outstanding Musical, Director, Book, Actress, Actor, Featured Actor and Choreography. Will there be more to come? We'll know when the Tony nominations are announced May 15.
Two-time Pulitzer Prize, Academy and Tony Award winner and Drama Desk-nominee Alfred Uhry has written the book, based on the letters of Weill and Lenya.
Another aspect that comes into focus is the jealously and pettyness of Weill's early collaborator, the brilliant Bertoldt Brecht - who seemed to begrudge him for anything he did without him at his side [especially his amazing successes once he came to America on Broadway and in Hollywood].
It also comes to light how quickly Brecht assimilated here, and met the movers and shakers, no doubt with a little help from the vastly personable, witty and sexual Lenya.
David Pittu, the Drama Desk nominee, portrays Brecht. John Scherer, Judith Blazer, Herndon Lackey, Ann Morrison and Rachel Ulanet are featured.
The director is the legendary Harold Prince, a nine-time Tony and nine-time DD-winner for director [not to mention numerous other nominations] and the recipient of a 2006 Tony for Lifetime Achievement.
LoveMusik, an intimate musical or, as some are saying, a play with music, draws heavily in its staging on German expressionism, vaudeville elements and torch songs - the type Lenya was known for in her cabaret period. The story takes places as Germany is being swept up in anti-Semitism and Nazi fervor, areas familiar to Prince from his staging of Cabaret, which featured Lenya.
Of the woman who eventually became one of his closest friends, Prince said she was "a total delight." She was in life as she was in club appearances, irreverent. "But," explains Prince, "Lotte was very intelligent and had a marvelous sense of humor."
There's a ten-piece orchestra but no original music. Instead, LoveMusik is a "jukebox" musical, though of a very rarefied breed since the score is made up of songs Weill wrote with Bertolt Brecht, Maxwell Anderson, Howard Dietz, Ira Gershwin, Oscar Hammerstein II, Langston Hughes, Alan Jay Lerner, Ogden Nash and, among others, Elmer Rice.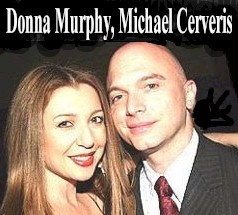 "And what songs they are," says Murphy. "There're really all classic, but some are classic classics."
They include "Speak Low," "Alabama Song," "It's Never Too Late to Mendelssohn," "I Don't Love You," "Surabaya Johnny," "It Never Was You" and, one of the most popular tunes ever written, "September Song."
Murphy has special praise for the orchestrations by Broadway veteran and frequent Sondheim collaborator Jonathan Tunick.
Since her triumphant turn in City Center Encores! production of Follies in mid-February, Murphy says, "I've been doing my homework, immersing myself in all things Lenya - the books, especially the book of the letters between Lenya and Weill, and her recordings."
Murphy went from Follies straight into rehearsals for LoveMusik. "We're all thrilled beyond belief," she says, "considering it's come together so fast. This being a Manhattan Theatre Club production [with special contracts], we only had five weeks of rehearsal. But working with Hal has been amazing. He's got a blueprint and everything began falling in place rather quickly. We opened last Thursday [May 3] and the critics started coming about a week earlier."
She reported that she, Cerveris and the company have quickly bonded into a tight knit family. On Friday, they were still riding the wave of excitement from the previous night's opening and their long list of DD nominations, with dressing rooms overflowing with floral arrangements and gifts and the backstage stairwells with baskets of bananas.
As the curtain rises, and Murphy duets on "Speak Low" with Cerveris, you might be taken aback for a moment. This isn't the Donna Murphy of Passion, Wonderful Town or Follies. Lenya wasn't a trained singer; and varied widely between being high-pitched and nasally.
Since her polished vocal styling is worlds away from the raw, unsteady vocals that emanated from Lenya, Murphy says, "I never dreamed I'd be asked to play her. Lenya had a very distinctive sound. I'm not looking to imitate her but to evoke her."
Weill and Lenya may have iginited sexual sparks when they met, but they were a mismatched pair if ever there was one. His father was a Jewish cantor in Germany. She was Austrian and goy, the daughter of an abusive, alcoholic father who, it's said, began pimping her on street corners as early as 13.
The couple met in 1926 in Berlin. Weill was an emerging composer, totally wrapped up in his music. Lenya was, among other things, a maid. He fell head over heels; it took some time before she was able to say she loved him. It was a passionate, often stormy union. Seven years later, when Weill decided to leave the politically-charged Germany behind for Paris, they divorced. Lenya, being of Christian background [a lapsed Catholic] didn't fear for her life. Both went on to many affairs, but eventually reunited and immigrated to the U.S., where they remarried in New York in 1937.
Murphy's amazing transformation into Lenya [who died in 1981] is that of a wide-eyed sprite, akin to Giulietta Masina's extraordinary interpretation of Gelsomina in Fellini's La Strada. Lenya had a rep for being quite sexy in spite of her plainness. She was also quite raw and outspoken even in polite conversation.
Murphy, who's speaking and singing at least an octave above her normal voice, thinks she's come as close as she can to capturing Lenya's key or keys, whatever they might be. "She sang as she spoke, in a very fast vibrato," says Murphy. "I won't be doing that. I tried to capture that and it just didn't work."
With age and because of she was a smoker, Lenya's voice grew deeper. "When you hear the early recordings," notes Murphy, "and compare them to how she sounded as Jenny in The Threepenny Opera [1955], when she was fifty-seven, and in Cabaret [1966], there's a world of difference."
[Trivia: Lotte Lenya portrayed the memorable villianess Rosa Klebb opposite Sean Connery as James Bond in From Russia, with Love in 1964.]
So Donna Murphy's back, happier, wiser and still incredibly talented. She's at another junction in her journey to fulfill her longtime dream of being in musical theater.
As far as her aspirations, Murphy drew an analogy to Wonderful Town, the musical revival she starred in for Encores! in 2000 and on Broadway in 2003. "You still have people getting off buses, trains and planes coming here to pursue their dreams. Especially those of us who want to be in show business. Like Ruth and Eileen, they have times that are wacky and scary."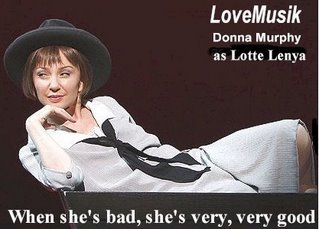 Though Murphy's career has been filled with wonderful highs, there were frustrations and self-doubt.
In WT, Murphy, high energy all the way, sang her share of showstopping Bernstein/ Comden/Green songs and did amazing physical pratfalls [already svelte, she lost eight pounds coming into the opening], won the DD for Outstanding Actress and was Tony-nominated.
There was never a time when Donna Murphy didn't want to be "somehow connected to theater." She was bitten by the theatrical bug at the early age of five!
"I wrote shows," she recalls, "and put them on for my neighbors [and, eventually, her six younger brothers and sisters]." Through grammar school on Long Island and from junior high up in Massachusetts, she was involved in music and theater, then community theater."
At 18, she entered NYU to major in theater and studied with Stella Adler. She made ends meet as a singing waitress, an elf in Macy's Toyland one Christmas. It didn't impress Murphy's instructors that she was more interested in open calls than attending classes.
However, it was an assignment for a course on survival in theater that led her to audition for They're Playing Our Song. Not only did she write a paper, she got hired as a understudy for the swings.
"I managed to balance being in the show with going to school," says Murphy. "However, it didn't take long before I became too distracted. At the end of my sophomore year, I took a leave of absence. I needed to audition without cutting classes. I would get my Broadway break and the rest would be smooth sailing. I had a rude awakening. I was just starting to learn a little of what my teachers had been warning me about. I was working, but developing performance tricks as opposed to a craft."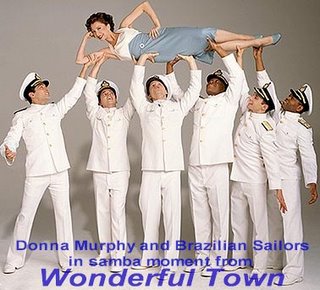 She decided to challenge herself. "I needed to really learn the ropes, so my goal was to get a job in a new show, even if it was in the chorus. I was able to join Zapata at Goodspeed. My thinking was that, at least, I had a small part. Unfortunately, it got cut."
There was an up side. She met actor Shawn Elliott, who became her husband [they've been together over 25 years].
Back in New York, she did a juggling act: trying to fine parts and work to pay the rent. Elliott, who was working steadily, was supportive. "He told me, ëDon't take the Fourth National of Annie. Stay in town, take classes and audition.' That began five years of understudy roles on Broadway and jobs in the regionals. I did everything from singing jingles to fronting a rock band - whatever it took for casting directors to get to know me."
In 1984, she was featured in the short-lived revival of The Human Comedy. Her big break came in 1985's The Mystery of Edwin Drood. "I was offered chorus/understudy," notes Murphy, "I said ëNo, I can't do that anymore.' It turned out that dear Rupert Holmes liked me and was planning to write a specialty number for me and Judy Kuhn. I agreed to do it in Central Park [also understudying Cleo Laine]. It was a job and I wanted to work for [late director] Wilford Leach, who I had auditioned for several times. I loved the show. I loved the company. But, it was too frustrating not getting to play a part. I decided not to go with it to Broadway."
Then fate intervened. Laine had committed to 20 concert dates and would have to be on the road. Murphy was guaranteed to go on. "That changed everything!" she said. "And what was fabulous about Drood is that I got to be in on the creation of a show from the beginning. That was invaluable. And it turned out to be a Tony-winning show!"
Murphy left to join Rags, only to find out Betty Buckley was leaving Drood. "Though he'd never seen me play the lead," she reports, "Wilford thought I could do it. I ran to audition, and I got the part, my first principle role on Broadway."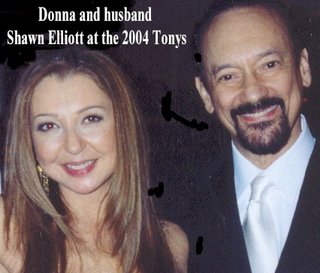 Next up was a TV soap and, in 1991, Song of Singapore. It was a fun, Off Broadway musical spoof that showcased Murphy's talents. While she should have been excited to be riding high, when the run ended, Murphy was overcome with self-doubt.
"I began to wonder if I'd ever get that great dream role. I was on the brink of leaving the business. The ups and downs, the physical demands made me question if that was what I was meant to do the rest of my life. I'd been blessed with wonderful opportunities, but it was like a double-edged sword. I knew how fortunate I'd been, but I wasn't enjoying the work. I lost sight of what I had to give. It was time to step back and discover what else there might be out there."
Nothing, it seems, but wanting to be an actress.
Before long, she was back with a renewed sense of purpose. Following satisfying work in the regionals, she landed in the workshop of Hello, Again at Lincoln Center Theater and, at the same time, was offered the challenging role of Fosca - talk about your dream role! - in not exactly your typical Broadway musical, Passion.
Murphy was faced with one of the most difficult decisions in her life, if not the most difficult. Does she take the prize behind Door Number 1 or the one behind Door Number 2. But, in one of those all-too-rare show biz moments, LCT allowed her to open in Hello, Again and leave a week later to begin rehearsals for the Sondheim musical.
Passion and working "for the theatrical gods at whose shrine she had worshipped" - Sondheim and director James Lapine - was a life changing experience. "It gave me the opportunity to utilize what I could bring to the table as an actress and a human being. Once in a blue moon, things really do happen in their time."
Murphy won her first Tony Award for Best Actress in a Musical, but, more than that, she says, "It was a sublime education."
Fast forward to the Encores! Wonderful Town. It was a smash. Theater lovers and theatrical insiders knowing Murphy for her work in Passion and, later, The King and I revival* and not having seen her previous work, could be excused "for being a little shocked when I was cast to do something comic. It's a side of me most people haven't seen."
* For TKAI, Murphy won another Tony. It was 1996 and Julie A. was back on Broadway, but not in the greatest of musicals. When Ms. A's was the only Tony nomination for Victor/ Victoria, she felt egregiously-wronged and withdrew her name from Tony consideration which left the door wide open for Murphy's win.
Plans were afoot by A-List producers for an imminent transfer to Broadway. Everything - financing, the theatre - was in place. Everything, that is, but Murphy. She wasn't ready to commit. After two miscarriages, she and Elliot were determined "to make a baby."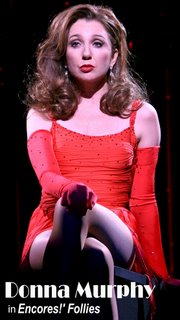 Sadly, that didn't happen; but eventually and finally Wonderful Town did. It was a joyous triumph. Murphy rode a wave of ecstatic acclaim for her knockabout comedy and effervescent singing and dancing.
But "flu" season arrived and, with it, what appeared to be a career fiasco. For two years, Murphy she was out of the Broadway limelight, occasionally doing a concert or benefit and trying to revive her film and TV career. But there was a lot of time out of town; out of the country, in fact. She and Elliott made several trips to Gutatemala to seek to adopt.
"On our second visit," explains Murphy, "we saw the most adorable child and fell in love with her." They were able to spend several days with her and a bond quickly ensued. In Murphy's dressing room, in a very prominent place, is a framed picture of Darmia Hope, "the love of our lives."
Then came Encores! Follies with Murphy as sassy, sultry Phyllis in a star-studded cast that included Tony and DD-winner Victoria Clark, Victor Garber, Michael McGrath, Christine Baranski and Philip Bosco, Robert Fitch, Mimi Hines, Anne Rogers, Arthur Rubin and JoAnne Worley. It was a theaterlover's dream come true. Some, especially those well-heeled and well-connected ones who attended every performance, said it was better than an orgasim.
Murphy strutted her stuff - in the company of some pretty impressive stuff strutters. In an instant, she was once again a darling of the critics - and, more importantly, even the doubting Thomases, who were suddenly slinging volumes of praise instead of dingbats. It was such a hot ticket, Encores! could have extended for a few months. There was talk of a reviving the musical on Broadway, talk that's now on a back burner but may get heated again when LoveMusik ends its limited engagement next month.
Murphy used some of her "free" time to make some movies. Upcoming are The Nanny Diaries, in which she appears with Scarlett Johansson, Laura Linney, Paul Giamatti and Alicia Keyes; and Sherman's Way, co-starring James LeGros, currently in post production.
But right now Donna Murphy's back she wants to be, where she belongs, on Broadway, where we knew she would eventually return, and says, "I'm doing okay, feeling fine, fulfilled and very happy."
[Photos: 1) BARRY GORDIN; 2) AUBREY RUBEN; 3 and 5) CAROL ROSEGG; 4) Weill Estate; 6) PAUL KOLNIK ; 7) ELLIS NASSOUR; 8) JOAN MARCUS]
Recent Archive :
Wednesday, April 11, 2007
[ STARS ] Antoinette Perry's Daughter's Memories of a Theater Legend; Sondheim Remastered; Something New at the Met for Somethings Old; The Grandivas Return; An Off Broadway Milestone
Monday, April 16, 2007
[ STARS ] In Legally Blonde, Opposites Attract: Orfeh and Andy Karl Are a Real Life Duo; Celeste Holm Milestone; Cryer and Ford Return Big; Naked Angels One Act Fest; Rockin' Arias; Movies from Tribecca to Boxed Errol Flynn
Friday, April 20, 2007
[ STARS ] Remembering Kitty Carlisle Hart: Just Point Her in the Right Direction and She Would Be Off and Running
Tuesday, May 1, 2007
[ STARS ] Drama Desk Honors 2007 Nominees; Celeste Holm and Jane Powell Feted; Dreamgirls On DVD
Monday, May 7, 2007
[ STARS ] Donna Murphy: Singing in a Different Key in LoveMusik
The actress makes an amazing transformation into Lotte Lenya in the intimate musical.

--------
Ellis Nassour is an international media journalist, and author of Honky Tonk Angel: The Intimate Story of Patsy Cline, which he has adapted into a musical for the stage. Visit www.patsyclinehta.com.

He can be reached at [email protected]





Why are you looking all the way down here?
For more articles by Ellis Nassour, click the links below!

Previous: Drama Desk Honors 2007 Nominees; Celeste Holm and Jane Powell Feted; Dreamgirls On DVD; More

Next: Tom Jones and Harvey Schmidt on 110 in the Shade; Champion Legends Onstage in Deuce; Encores! Salutes Broadway Revues in Stairway to Paradise

Or go to the Archives