Town Hall's Broadway Cabaret Festival, which begins tonight and runs through Sunday, will present the first gala honoring composer Stephen Schwartz tonight at 8, follow that with a Betty Buckley concert and follow that by bringing back to the stage stars in their original Broadway musical roles. WOW! Who could ask for anything more? The Fest is created by the indefatigable Scott Siegel, who will write and host each of the programs. Larry Zucker is Town Hall executive director.
Do you think there'll be any "unplugged" moments in the series? Is Town Hall on West 43rd Street?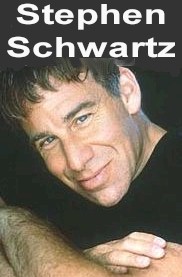 Saluting Schwarz tonight are Karen Akers, singing "Chanson"; Liz Callaway, performing "Meadowlark"; the indomitable Jason Graae, in a unique rendition of "Popular"; Max Von Essen, "Proud Lady"; and Lari White, "Blame It On the Summer Night." Golden-voiced recording artist and cabaret star Jane Olivor will make a rare appearance. Scott Coulter, who will perform a medley of "Corner of the Sky" and Right Around the River Bend," directs. Alex Rybeck is musical director.
Siegel has planned the Schwartz tribute for over a year, but Schwarz always had scheduling. "But," says Siegel, "he'll be at Town Hall tonight and will perform. It will be an unforgettable, emotional, evening."
Schwartz shows include The Baker's Wife; Children Of Eden; Godspell, soon to be revived; Mass with Leonard Bernstein; Pippin; Rags; Working, which he adapted and directed; the current Broadway smash Wicked; and, most recently, a Danish musical about Hans Christian Andersen.
The Festival centerpiece is Saturday at 8 P.M. with An Evening with Betty Buckley, with the dynamic dive, one of Broadway's most beloved Tony winners, front and center. Richard Jay Alexander is director, with Kenny Werner musical directing.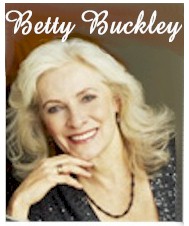 The concert has great timing, as Masterworks Broadway/Playbill Records just released Betty Buckley 1967 [SRP, $14], which she produced and which would have been her debut album if it had been released. This is a real keeper with 11 tracks, including "C'est Magnifique," "My Funny Valentine," "They Were You" and "When I Fall in Love." Recorded 40 years ago in Buckley's home town, Fort Worth, when she was 19, it's been digitally remastered from original reel-to-reel tapes. It was a long time ago, but when you get the CD, you'll be excused if you wonder who that is on the cover and on back. Ms. B's in a hippie mood in a mini;
and what about that hairdo?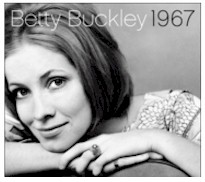 Town Hall's BCF culminates Sunday at 3 P.M. with Broadway Originals which recaptures the magic of hearing original cast members from their musicals. The program will pay tribute to three-time Oscar-nominee [and a winner for Gentleman's Agreement] Celeste Holm, who was Ado Annie in the landmark production of Oklahoma!, in celebration of her 90th birthday.
It will be quite a show, with 20 stars [yes, 20! - can you believe? Believe!] recreating the songs they performed in Broadway original casts. They include Tony nominee Alan Campbell, Sunset Boulevard; Donna Lynne Champlin, Sweeney Todd; Drama Desk winner Joan Copeland, Two by Two; Tony and DD nominee AndrÈ de Shields, The Wiz; DD-nominee Jerry Dixon, Once On This Island; Tony nominee Willy Falk, Miss Saigon; Tony nominee Anita Gillette, Mr. President; Tony and DD winner George S. Irving, Gentlemen Prefer Blondes, currently celebrating over a half century onstage; DD winner Ken Jennings, Sweeney Todd; DD nominee Karen Mason. Mamma Mia!; Tony nominee Jill O'Hara, Promises, Promises; Tony nominee Brad Oscar, The Producers; Tony nominee and DD winner Martin Vidnovic, Brigadoon; and Tony and DD nominee Barbara Walsh, Big. Dan Foster directs, with Fred Barton musical directing.
Tickets are $50 per show and available through TicketMaster, (212) 307-4100, at http://www.ticketmaster.com/ and at the Town Hall box office.

Sidebar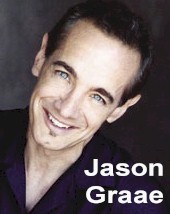 Recording artist and Los Angeles Drama Critics Circle, New York Nightlife and Bistro Award-winner Jason Graee returns to New York for the Broadway Cabaret Festival and to Birdland Sunday and Monday at 7 P.M. with his all-new
Graae's Anatomy
.
Graae's twisted and humorous take on songs will be put to good use on songs Sondheim, Mercer and others.
His Broadway credits include A Grand Night For Singing, Falsettos, Stardust, Snoopy! and Do Black Patent Leather Shoes Really Reflect Up? and Off Broadway's Forever Plaid and Hello Muddah, Hello Faddah, for which he received an Outstanding Actor, Musical DD nom.
There's a $25 cover, and $10 food/drink minimum. To reserve, call Birdland, (212) 581-3080, or visit
http://www.birdland.com/
.
Sidebar 2
The Baker's Wife
, with book by
Fiddler
's Joseph Stein, is the York Theatre Company's final Fall 2007
Musicals in Mufti
presentation on October 26, 27 and 28 at the Theatre at Saint Peters [54th Street, east of Lexington Avenue]. Max von Essen [repeating the role he created in the acclaimed Paper Mill Playhouse production] and RenÈe Elise Goldsberry headline. Tickets are $35 and available by calling (212) 935-5820 or at
http://www.yorktheatre.org/
.

Still Going Strong
Hollywood legend Tony Martin, still going and still suave at 95 and still married to MGM musicals legend Cyd Charisse, will make his triumphant return to the New York club scene for the first time since playing the Copacabana over 30 years ago. This Sunday and Monday at 8:30, he's appearing at the ultra chic Feinstein's at Loews Regency. Between songs, which surely will include his hits "Begin the Beguine" and "There's No Tomorrow," he'll banter about performing alongside Astaire, Garland, Hayworth, Rogers, Lana and, of course, Miss Charisse, who will be present to root him on.
The cover charge is $40 with a two-drink minimum. Jackets, suggested; not required. To book, call (212) 339-4095 or visit Ticketweb.com or feinsteinsattheregency.com.
Tammy Tells It True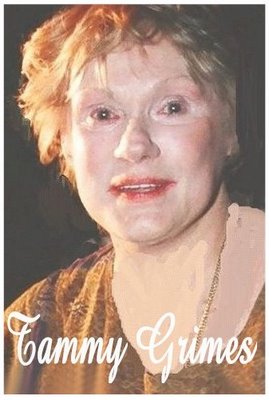 It's a hot October at the Metropolitan Room at Gotham [34 West 22nd Street, between Fifth and Sixth Avenues] and going to be a hot November. For four return performances, October 24-27 at 7:30, there's the rare opt to see the unsinkable two-time Tony-winner Tammy Grimes in concert and as raconteur [reservations strongly recommended]; and Saturdays at 10 from October 27-November 17.
Coming in November are Marilyn Maye returns with Super Singer, her tribute to the loyalty of Johnny Carson and the Tonight Show; the incredible Christine Pedi of Forbidden Broadway fame salutes Broadway's Great Dames; and, making her solo cabaret debut, Liz Callaway with Between Flights.
Cover charges vary between $20 and $35, with a two-drink minimum. For reservations, call (212) 206-0440 or visit http://www.metropolitanroom.com/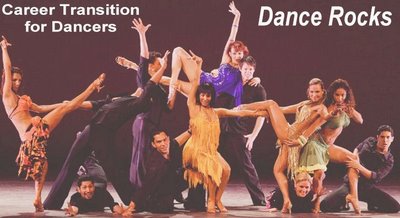 Career Transitions Rocks
October 29 at 7:00 pm at City Center is the annual event dance aficionados look forward to. This year's 22nd Anniversary Career Transition For Dancers' gala will be a rockin' affair. The theme for Dance Rocks: An Electrifying Evening Of Entertainment is "dance set to music through the decades, from the 50's to hip hop."
There will be honors, too. Tommy Tune will present the Rolex Dance Award to Bebe Neuwirth. Anka Palitz and the Jerome Robbins Foundation will receive CTFD's Outstanding Contributions to the World of Dance Award.
Musical numbers will range from classical to James Brown and hip hop. Besides Tune, Charlotte d'Amboise, Christine Ebersole and Benji Schwimmer [winner of TV's So You Think You Can Dance] will appear.
There'll be performances by artists from American Ballet Theatre, Atlanta Ballet, Ballet San Jose, Michael Cavanaugh, Dance Theatre of Harlem's Dancing Through Barriers Ensemble, Miguel Frasconi, the Joffrey Ballet, Tony and Drama Desk-winning choreographer/director Kathleen Marshall, Tony and Drama Desk-nominees Elizabeth Parkinson and John Selya [Movin' Out]; Mr. Wiggles; and, among a huge roster of artists, World Cup All Star New Jersey Cheerleading. Ann Marie DeAngelo is once again producing and directing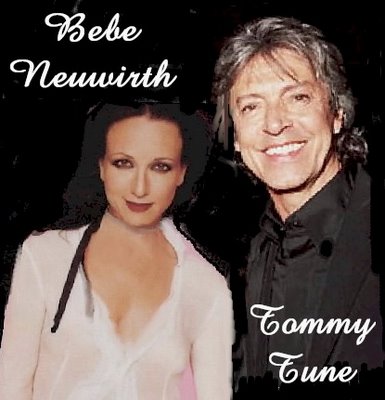 The opening number, Dance Rocks, and Stay with Me with music from Bette Midler are choreographed by DeAngelo. The roster of featured choreographers, some presenting world premieres created for the gala, include Dennis Nahat, Blue Suede Shoes with scenery and costumes by Bob Mackie and music from Elvis Presley; Peter Pucci, an excerpt from his section of Billboards by Prince; Tony and DD-nominated Lynn Taylor-Corbett has choreographed a number to a song performed live by recording legend Melissa Manchester; Twyla Tharp, with excerpts from ABT's Sinatra Suite, with costumes by Oscar de la Renta, and Movin' Out; and William Whitener, an excerpt from Change of Heart with music from Peggy Lee.
Gala honorary chair is Priscilla Presley. The 22nd Anniversary Chairs are Patricia J. Kennedy and RolexWatch USA president and CEO Allen Brill. Honorary chairs include former prima ballerina assoluta and CTFD board chair Cynthia Gregory, former Joffrey and ABT leading dancer and ABT artistic director Kevin McKenzie, film legend Jane Powell, Tony and Drama Desk winner Ann Reinking, dancer Ethan Stiefel, Mercedes Ellington and Tony and DD winner and former Rolex Dance Award honoree Chita Rivera. Alexander DubÈ is CTFD executive director.
Since 1985, Career Transition For Dancers, with offices in New York and Los Angeles, has helped over 3,500 professional dancers "identify their unique talents in preparation for establishing new careers when dance is no longer an option." CTFD has provided dancers in 47 states with career counseling and services at no cost and awarded millions in scholarships and grants. For more information, visit http://www.careertransition.org/.
Gala tickets, which include post-performance Anniversary supper, dancing and live auction at the Sheraton are $600 - $1,200. To purchase, call Marjorie Horne, McEvoy & Associates, (212) 228-7446 X. 33. Performance-only tickets are available for $45 - $130 at the City Center box office, by calling CityTix, (212) 581-1212 or online at www.nycitycenter.org.

Papal Plays
The Storm Theatre [145 West 46th Street, between Broadway and Sixth Avenue] continues its celebration of the theatrical work of the late Karol Wojtyla, better known to the world as Pope John Paul II, through November 18 with the second installment of the Karol Wojtyla Theatre Festival and the plays Job and Jeremiah.
The late pontiff spent his youth prior to the seminary in pursuit of a theater career. His chief interest was acting, but he wrote plays. His work grew out of his experiences with Mieczysaw Kotlarczk and Poland's Rhapsodic Theatre, which held performances in secret during the Nazi occupation. The group strived to create "theatre of imagination, a theatre of the inner self." Those qualities are at the core of the Wojtyla plays.
Tickets are $20 and available through SmartTix by calling (212) 868-4444 or online at http://www.smarttix.com/. For play schedules and more information, visit http://www.stormtheatre.com/.

Ready For Some Halloween?
Radio Theater is premiering a Halloween-season treat, the H.G. Wells Science Fiction Festival at 59E59 Theaters [59 East 59th Street, between Park and Madison Avenues]. Featured are stage adaptations of the visionary author's The Time Machine, The Invisible Man, The War of the Worlds and The Island of Dr. Moreau. Each has original music and sound effects.
October 27 and 28, in anticipation of Halloween, there will be a Wells marathon, with the the four adaptations performed each day.
Single tickets are $25, $17.50 for 59E59 members. Specials include two plays for $40; and four for $75. To purchase, call Ticket Central at (212) 279-4200 or go to www.ticketcentral.com. For schedule and more information, visit http://www.59e59.org/.

At the [Chinese] Opera
Highly-stylized Cantonese opera makes a rare appearance in New York stage November 2 with Warriors, Lovers, Ghosts - Leading Ladies of the Chinese Opera at the NYU's Skirball Center for the Performing Arts [566 LaGuardia Place at Washington Square South] at 7:30 P.M.. Leading singers, actors, and musicians from Hong Kong will offer a glimpse into the classic theatrical roles women performed in fully-staged excerpts from Dream of the Red Chamber, Peony Pavilion, Mulan and other tales.
Tickets are $30 and $50 and available Skirball box office, by calling (212) 279-4200 or at http://www.skirballcenter.org/.

Funny Girl
Carol Burnett, whether in frumpy shifts, drapery or Bob Mackie gowns, is one of our consummate theatrical clowns. PBS' award-winning American Masters salutes this unique comic icon on November 5 in a 90-minute special, Carol Burnett: A Woman of Character.

At the Movies, New to DVD
~ Ken Burns' The War

Ken Burns' new seven-part documentary series, as recently seen on PBS, The War, directed and produced by Burns and Lynn Novick, comes to DVD in a deluxe six-disc package [PBS Home Video; Paramount Home Entertainment; 15 hours; SRP $130]. The series was co-produced by Florentine Films and WETA, Washington, D.C.
It's a fascinating and often brutal exploration of WWII. Told from the perspective of the men and women "who get caught up in the greatest cataclysm in human history," war is hell and Burns has found footage that comes close to putting the viewer there.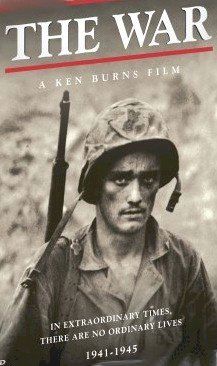 Horror and warfare footage aside, what makes this seven-part series that was six years in the making so valuable a document are the vivid personal accounts of 40 folks from four quintessentially American but geographically different communities, North South, Midwest and West: Waterbury, Connecticut; Mobile, Alabama; Sacramento, California; and the farming town of Luverne, Minnesota.
The cities represent a giant cross section of America and how our nation came together, united in one resolute purpose: Victory. The most intimate human experiences ordinary everymen from humble backgrounds demonstrates that in extraordinary times there are no ordinary lives.
"The Second World War was so massive, catastrophic and complex," said Emmy-winner Burns, the award-winning creator of The Civil War, Baseball and Jazz, "that it's almost beyond the mind's and the heart's capacity to process everything that happened - and, more important, what it meant on a human level."
The PBS series and DVD have a companion book, The War: An Intimate History, 1941-1945 [Alfred A. Knopf, 480 pages; Illustrated; SRP $50], compiled and written by Geoffrey C. Ward [The Civil War] with the Introduction by Burns Ward and Burns collaborated previously on the unexpected bestseller. The series soundtrack was released by Sony BMG Legacy Records.
The DVD box set bonus material includes a "making of" feature with interviews with Burns and others. The feature narrator is Keith David with "first-person" voices by Adam Arkin, Bobby Cannavale, Kevin Conway, Tom Hanks, Samuel L. Jackson, Josh Lucas, Carolyn McCormack, Robert Wahlberg and Eli Wallach.
~ Alexander and Troy Get the Kindest Cuts [the Directors']