Here's a scenario you never expected to see: Babs and W not only together but smooching at the White House and together again later, almost side by side and alongside Vice President and Mrs. Cheney!!!, in the same auditorium smiling and polite. Strange things have been known to happen in D.C., but this may be one of the strangest and might end up being listed in sci-fi annals.
You have to wonder who swallowed the hardest. But it's good to make nice!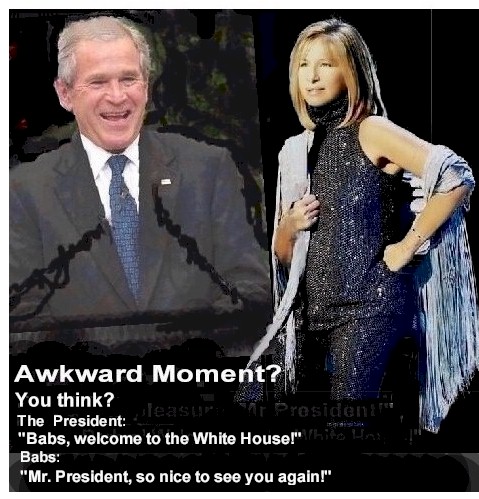 You can be an eyewitness to this historic event tonight on CBS when the 31th Annual John F. Kennedy Center for the Performing Arts Kennedy Center Honors are telecast as a two-hour special at 9 P.M.
Oscar/Grammy-winning director, actress, singer, writer, composer and producer Barbra Streisand is one of the six honorees saluted "for the gifts they have shared with us."
Also onhand are Academy Award-winner Morgan Freeman; two-time Grammy-winning country legend George Jones; acclaimed Tony and DD-winning choreographer Twyla Tharp; and, though I love 'em, you'll have to admit a strange, interesting, brave choice: Rock 'n Roll Hall of Fame musicians Pete Townshend and Roger Daltrey of The Who.
Hosting this end-of-the-year crowning entertainment event, as she has done for several years, is a little old New York gal who's very much on the New York State radar these days: Caroline Kennedy.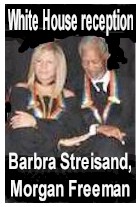 Center chair Stephen Schwarzman said, "With their extraordinary genius and tenacity, the 2008 honorees have redefined the way we see, hear and feel the performing arts. We will be forever thankful for the great gifts they've shared with us."
Each star was saluted by celebrities and in entertainment-laden segments. Beyoncé [singing "The Way We Were" to her idol], Glenn Close, Nathan Gunn, Queen Latifah, Idina Menzel ["Don't Rain on My Parade"] and Kelli O'Hara headline the Streisand segment; Jack Black, various rock and R&B artists and members of New York's Finest and Bravest salute Towshend and Daltrey [the first to raise celebrity awareness after 9/11]; First Lady Laura Bush, country giants Garth Brooks, Alan Jackson and Randy Travis lead the jam to Jones, a longtime fav of the Bushes; Clint Eastwood, Mississippi native B.B. King, Delta blues artists and Denzel Washington salute Mississippi's Morgan; Lily Tomlin and ABT dancers pay tribute to Twarp. Eastwood and King are former KC honorees.
In attendance at the star-studded evening for their eigth and final KCHs were President and Mrs. Bush, who also hosted a reception at the White House, Secretary of State Condoleezza Rice, Colin Powell and a host of capital powerbrokers.
Since their inception in 1978, the Kennedy Center Honors have defined America's perceptioin of our artistic legacy. There is no competition and no categories.

Pinter Salute
Broadway theatres will dim their marquee lights and signage tonight at 7 in tribute to the theatrical achievements of the late Harold Pinter. The acclaimed playwright passed away December 24.

Two Don't Miss TV Specials:
The Germans Are Coming, The Germans Are Coming
Cinema's Exiles: From Hitler to Hollywood, broadcast on PBS stations on New Year's night from 9:30-11:30 P.M., traces the experiences of the film and stage artists who fled Germany in the wake of the Third Reich and took refuge in Hollywood. The special, produced by Film Odyssey, Thirteen and Turner Entertainment, examines the impact these artist had on American cinema.
More than 800 escaped to Hollywood between 1933 and 1939. They include such cinema legends as actors Hedy Lamarr and Peter Lorre; directors Fritz Lang, Henry Koster, Billy Wilder and Fred Zinnemann; composers Frederick Hollander and Franz Waxman; and cinematographer Rudy Mate. They found a warm welcome in filmland and benefited from the generosity of those who came before them, such as Marlene Dietrich and director Ernst Lubitsch.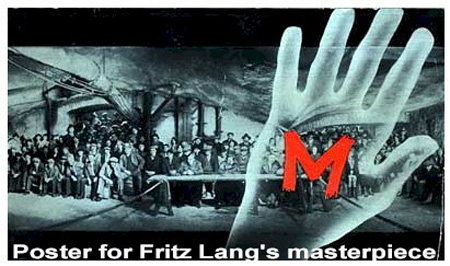 In Hollywood, their influence ranged from the horror genre and film noir, to comedy and drama. Composers Hollander and Waxman, with their lush compositions, changed the role of music in films.
When Hitler ascended to become chancellor of Germany in 1933, one of his earliest actions was to ban Jews from working in that country's storied film industry, praised as the most creative cinema in the world. Men and women who had created landmarks in movie history found themselves unable to create or even make a living in menial jobs. It was Hollywood or Bust, literally.
Among the film excerpts in Cinema's Exiles are The Bride of Frankenstein, The Adventures of Robin Hood, Ninotchka, To Be or Not To Be, Casablanca, The Wolf Man, Double Indemnity, Sunset Boulevard, High Noon, The Big Heat and Some Like It Hot. The program also highlights film from early German cinema, such as The Cabinet of Dr. Caligari, Metropolis, The Blue Angel and M - The Murderers Among Us.
There are also archival footage of director Fritz Lang, Dietrich's Blue Angel screen test, rarely seen historical and home movie footage and photographs, as well as eyewitness accounts.
Cinema buffs can test how much they know about the influence of Europe's exiled Jewish filmmakers and also watch a preview of the special at www.pbs.org.
Just before Cinema's Exiles, PBS will broadcast the one-hour From Vienna: The New Year's Celebration 2009 with Strauss family favorites by the Vienna Philharmonic. Hosting is Julie Andrews, who has a few favorite Austrian things, including raindrops on roses and whiskers on kittens and bright copper kettles and warm woolen mittens. At the end of the concert, don't be surprised if everyone flies with the moon on their wings.

Swashbuckling, Poetic Cyrano
Almost a year after closing on Broadway, on January 7, PBS will broadcast in its entirety David Leveaux's stylish Broadway production of Rostand's Cyrano de Bergerac in Hi Def beginning at 8 P.M. Kevin Kline, Jennifer Garner and Daniel Sunjata star in this heartbreaking and heartwarming epic bursting with swashbuckling gascons and duplicitous noblemen, fops and ruffians.

Coming Up [Early] Next Year:
Rock, Opera and Dance Merge
Parsons Dance in collaboration with the lead vocalists of the East Village Opera Company will present the world premiere of a dance/vocal production at the Joyce Theatre January 6-18.
David Parsons, EVOC lead male vocalist and co-founder Tyley Ross and the group's lead female vocalist AnnMarie Milazzo have collaborated on a storyline about a tragic love triangle [are there any other kind?] that connects 15 of EVOC's rock operatic arias with original Parsons choreography.
The program will have contemporary and aerial dance, live and recorded music, video, digital lighting and visual effects.
"This is a strong departure from David's signature themes," says David Harrison, exec director of Parsons Dance. "It represents a shift in the work of an acclaimed choreographer while expressing the breadth of his enormous creative range."

EVOC's signature works re-imagine Verdi, Puccini, Mozart and Schubert arias as popular songs colliding with electric rock and R&B sounds. The group was formed in the East Village in 2004 by Canadians Peter Kiesewalter and Tyley Ross and soon turned the heads of the music community with a series of electric genre-defying shows at Joe's Pub. A recording deal with Decca/Universal Music quickly followed.
Tickets for the January program are $19-$59; $26-$44 for Joyce members, and available at the Joyce box office, online at www.joyce.org or by calling (212) 242-0800. For information on the two programs to be performed, visit parsonsdance.org and eastvillageoperacompany.com.

Theater Honors
The 2008 Theater Hall of Fame inductions will take place January 26 at the Gershwin Theatre at 7:30. Honorees are Alan Ayckbourn, veteran producer Emanuel Azenberg, choreographer Patricia Birch, Richard Easton, Marvin Hamlisch, Nathan Lane and orchestrator Jonathan Tunick. The late Roscoe Lee Browne will be inducted posthumously.
An invitation-only supper will follow at the Friars Club. Honorary chair for the event is Dame Celia Lipton, a longtime THOF supporter. Terry Hodge Taylor produces the annual event in the theatre rotunda, where names are inscribed on the walls and there are lobby displays of costumes and memorabilia.
Inductees are selected by the American Theater Critics Association and THOF members. To be eligible, nominees must have at least five major credits and 25 years experience in Broadway theater.

The Music of the Night[life Awards]
WOW! An awards show without acceptance speeches. Now, that's a rarity; but that's the Nightlife Awards. Scott Siegel will present the 2009 edition of winning artists on January 26th at 7 P.M. at Town Hall. Winners, who are selected by media covering nightlife, perform instead of thanking an endless list of supporters. Runners up are also announced. Among the guest performers will be Larry Gatlin, Stephanie J. Block and Euan Morton. Sponsors include ASCAP, TheaterMania.com, Thoroughbred Records and Trattoria Dopo Teatro. Tickets are $25-$75 and available at the Town Hall box office, through Ticketmaster by calling (212) 307-4100 or online at www.ticketmaster.com.

Swashbuckling Silent Pioneer Celebrated
Cinema pioneer, Hollywood royalty and the early king of the swashbuckling heroes Douglas Fairbanks is fondly and elaborately given his due in Douglas Fairbanks by Jeffrey Vance with Tony Maietta and photo editor Robert Cushman [University of California Press/Academy of Motion Picture Arts and Sciences; 376 oversize pages, 237 B&W photos, Filmography, Index; SRP $45].
One of early cinema's most popular, handsome, virile and multi-talented luminaries, Fairbanks is today mostly remembered as the first husband of that other early Hollywood royalty Mary Pickford and, with her, Charlie Chaplin and D.W. Griffith, as a co-founder of independent United Artists studio. But in his heyday as one of silent's most athletic stars, Fairbanks expanded upon Griffith elaborate style in an "everyman" way and brought amazing athletism to the fantasy costume action adventures he also produced and directed.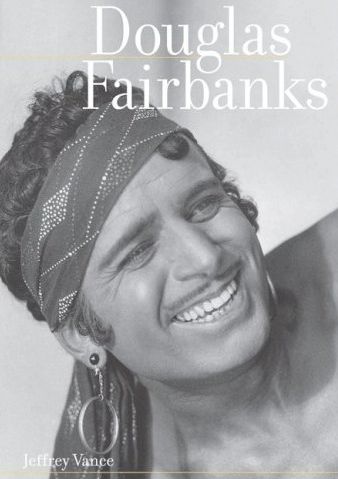 Highlights of his screen career include The Thief of Baghdad, Robin Hood, The Three Musketeers and The Mark of Zorro, films that are still acclaimed not only for Fairbanks' onscreen prowess but also their intricate production values [such as color tinting] and special effects [such as flying horses and carpets].
Fairbanks began his film career after a brief stop in theater, starring in his first film for Griffith in 1916. It was such a success, he was paid the then unheard of fee of $10,000 for his next round of films.
Vance has not only thoroughly researched his subject, with extensive notes on all his films, but also the era in Hollywood that Fairbanks helped create. The book is an absolute must for any cinema buff.
The book's publication coincides with Flicker Alley release of a five-disc DVD package, Douglas Fairbanks - A Modern Musketeer, which features 11 of Fairbanks' important films.

"Ida, Sweet as Apple Cider"
That song title will wring memories from fans of a certain era and especially those who fondly remember the great comic Eddie Cantor [1892-1964] and beloved wife Ida. These are the very same who will enjoy Don't Wear Silver in the Winter: Remembering My Mother [Bear Manor Media, 97 pages, 55 B&W photos and illustrations; SRP $15] by Cantor daughter Janet Cantor Gari.
In this funny, brief but often poignant memoir, Mrs. Gari lets it be known that beautiful, no nonsense Mama was just as hilarious, if not more so, than Papa. It also turns out that very proper Mama also happened to be quite the card shark. Mr. Cantor was a show biz jack of all trades: singer, songwriter, comic, author and actor onstage, in film and on radio. [He was the recipient of a special 1956 Oscar for Distinguished Service to the Film Industry.]
During the family Hollywood years, the Cantor home was open house to countless stars of the era. You'll also love the well-told stories of life with Mama, who wasn't the stay-at-home-Mom most think. The chapter titles, all songs made famous by Mr. Makin' Whoopee himself, are a delight.

For Something [Almost] Completely Different
Tired of the same ole, same ole. Don't want to be bothered having to concentrate or hum along with the music? You want something hot, cold, wet, wild? Downtown? Well, there's something Off Broadway that fills the bill: Fuerza Bruta [Brute Force, and oh is it!], another thrill entertainment from Argentina and the creators of De La Guarda. It's playing at their former "home," the Daryl Roth Theatre [20 Union Square East at 15th Street].
The very busy cast of 13 + work hard to blow you away against pounding samba beats and are quite adept in their acrobatics. Unlike DLG, it takes a while to ferociously get going. However, it's when it calms down and the pool in the sky lowers to just above your head that there's a flood of the senses and sensual overload.
The 80 + minute production is also kinky and dazzling thanks to a collaboration of tech director Alejandro Garcia, production supervisor Fabio Daquila, co-creator Diqui James and music director/composer Gaby Kerpel.
Tickets are $75 and available at the Roth box office, by calling Telecharge at (212) 239-6200 or online at www.telecharge.com. Group prices [and the facility with downstairs bar is a great party space] are available by calling (800) BROADWAY. Wear comfortable clothes and be aware that there are water spray effects. A limited quantity of $25 student rush ticketrs are available two hours prior to showtime at the box office, cash only. For more information, and special performance nights, visit www.fuerzabruta.net.

What's New on DVD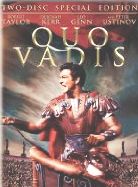 It's taken more than half a century, but the wait is over for Quo Vadis on DVD [Warner Home Video, 170 minutes, 2 discs; SRP $ 21], totally remastered and brilliantly restored [color and sound]. The 1951 MGM blockbuster is one of the most lavish and spectacular films ever. In cost and spectacle, it paved the way for The Ten Commandments and Ben-Hur. It's a biblical epic with a cast of thousands, starring Robert Taylor, Deborah Kerr, Leo Genn and Peter Ustinov [in his Oscar-nominated, Golden Globe-winning role as Nero where he not only strums away but also chews up every bit of scenery built at Rome's Cinecitta Studios]. Eyes sharp now. See if you can spot Elizabeth Taylor in a "cameo" role as a slave [she'd originally been cast in a larger role]. Disc Two bonus material includes a Making Of doc.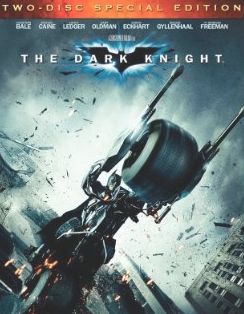 Christopher Nolan's dark The Dark Knight is on DVD [WHV, two-disc Special Edition; 152 minutes; SRP $35] and Blu-ray, starring Christian Bale as Bruce Wayne. It should become a keeper, not because it's a Batman movie, but because of co-star Heath Ledger in one of the most acclaimed, demented portrayals in years -- as the Joker. It will surely garner awards recognition. There've been no shortage of megascenestealers in the Batman; however, nothing's come close to Ledger's performance. Also starring are Michael Caine as Alfred, Aaron Eckhart as Gotham City D.A. Harvey Dent, Morgan Freeman, Gary Oldman and Maggie Gyllenhaal as Rachel Dawes [replacing Katie Holmes from Batman Returns]. TDK is much more than superhero tale because Ledger's performance is so out there that you lose focus on the Batman storyline. Nolan shot about six minutes in IMAX, and the intense clarity and depth are evident. In the Bonus department, there are docs on "bat-gadgets" and an 80 + minute Behind the Scenes doc Gotham Uncovered: The Creation of a Scene; a record-your-own commentary feature. The filmmaking is flawless, thanks to two-time Oscar-nominated cinematographer Wally Pfister [The Prestige, Batman Begins] and Oscar-nominated production designer and editor, Nathan Crowley and Lee Smith. The score's by Oscar winner and multiple nom Hans Zimmer and seven-time nom James Newton Howard, who collaborated on Batman Begins.
[For a full story on The Dark Knight with interviews with some of the creative team, visit Ellis Nassour | BroadwayStars, July 18, 2008]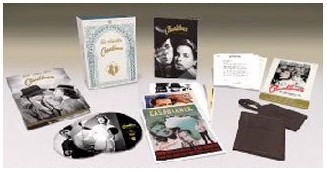 The Road to Morocco - again! One of Hollywood's perfect movies, Casablanca [1942], the Oscar-winning Best Picture that no one imagined would become a classic, arrives again in an Ultimate Collector's three-disc Edition [WHV, feature 102 minutes; SRP $65] [Also available on Blu-Ray] that's filled with memorabilia and surprises. Need a passport holder anyone? How about a luggage tag? This WWII love triangle/espionage thriller, with Julius and Philip Epstein and Howard Koch's Oscar-winning screenplay, is directed by Best Director Michael Curtiz. It boasts an Oscar-nominated score by Max Steiner. The stars, of course, are nominated Humphrey Bogart [as hard-scrabble Rick, the allegedly apolitical nitery owner in unoccupied French Morocco], Ingrid Bergman and Paul Heinreid. As good as that is, the supporting cast of Oscar nominee Claude Rains [droll French police chief Captain Renault], Sydney Greenstreet, Peter Lorre [portraying another double-dealing weasel], Dooley Wilson [piano-playing Sam] and S.Z. Sakall is among the best in Hollywood history.If you own the 2003 meticulously-restored [film stock and soundtrack] two-disc edition, you've got the goods; however, if you're C's ultimate fan [and who isn't?], there're ab fab goodies on bonus laden Discs Two and Three: 48-page photo album, 10 reproduction of one-sheet posters, archival correspondence, commentary by Roger Ebert and film historian Rudy Behlmer, docs You Must Remember This: A Tribute to Casablanca, introduced by Lauren Bacall, and Bacall on Bogart, outtakes, deleted scenes, music tracks, the pilot of the TV series adaptation, the 1995 Bugs Bunny Loony Tunes Carrotblanca, gifts mentioned above and the featurette Jack Warner: The Last Mogul, the Warner brother who ruled the Burbank studio with an iron fist.

If you're looking to enjoy some royal scandal and good, clean bawdy fun, on Saturday The Duchess [Paramount Home Video, 109 minutes; SRP $30] hits stores. The vivid costume drama stars a very game and gorgeously costumed and haired Kera Knightley as the controversial Georgiana, Duchess of Devonshire [nicknamed "Empress of Fashion"], Ralph Fiennes [more subdued than ever] as her selfish husband, Dominick Cooper as her lover and a future P.M. of England and Charlotte Rampling.
Also, recently released for Indiana Jones culters is Number Four in the franchise, Indiana Jones and the Kingdom of the Crystal Skull [PHV, 122 minutes; Two-disc "special edition," SRP $35], which not only brings back Harrison Ford but also reunites him eventually, eventually, eventually [yes, the film is much too long] with love interest/nemesis Karen Allen. Also starring are Cate Blanchett as you've never seen or heard her and, as a rebellious young biker [typecasting?], Shia LaBeouf, who actually provides a great deal of the fun here. This Indy has more than it's share of thrill rides, some of them a bit too reminiscent of those in earlier editions, and Ford executes the role well. It's just we had to wait much too long for it. Spielberg directs. Bonus features include Behind-the-Scenes/Making Of docs, a game and photo galleries.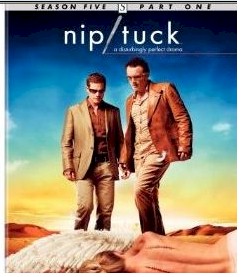 Lights! Camera! Scalpel! Is there another series on TV as raw, kinky, sexually explicit and off putting [at times - oh, come on, you mean to tell me you haven't turned away more than a dozen times when that scalpel is inserted and the docs start rummaging around?] than FX's/Ryan Murphy's award-winning Nip/Tuck ? The storylines are all over the place not only in the docs' plastic surgery practice but also in their personal lives. Where else can you find Vanessa Redgrave on the floor, all drugged out with [real] daughter Joley Richardson [as in Season 3] or such a brilliant line up of guest stars? Releasing as the year ends is Nip/Tuck, Season Five, Part One [WHV; SRP $60] featuring 14 episodes from the controversial series about Hedonism and the search for perfection -- not to mention the trials, tribulations and weekly midlife crisises of Drs. McNamara and Troy. Dylan Walsh and Julian McMahon star along with Richardson, John Hensley [who should receive an award for playing so many life-changing roles on one series!], Roma Maffia and the stunning Kelly Carlson. The guest star roster includes Tia Carrere, Portia de Rossi, Phyllis Diller, Lauren Hutton, Rosie O'Donnell, Oliver Platt and John Schneider. Bonus features include a gag reel [Severed Parts], deleted Scenes and a featurette highlighting the docs resettling in Gollywood as they seek a fresh start after some tantalizing Season Four episodes. The release of the first half of the season coincides with the airing of Season Five, Part Two in January on FX.

Here's wishing you all a very happy, healthy, prosperous new year!
Ellis Nassour is an international media journalist, and author of Honky Tonk Angel: The Intimate Story of Patsy Cline, which he has adapted into a musical for the stage. Visit www.patsyclinehta.com.

He can be reached at [email protected]





Why are you looking all the way down here?
For more articles by Ellis Nassour, click the links below!

Previous: The Holidays, The Holidays: A Festive Time to See and Enjoy; Shrek Comes to the Stage; More

Next: Chenoweth and Sills Encores! Standouts; A Train Broadway Bound; Liza Scores Again; Channing and Plimpton Sizzle; Blithe Spirit; New Allegro; Broadway Extreme Makeover; Broadway Jukebox; More

Or go to the Archives