Okay, torture is wrong, but Christopher Durang's farce Why Torture Is Wrong - and the People Who Love Them is sublime [for the most part]. Torture can proudly stand beside Yasmina Reza's God of Carnage [as translated by Christopher Hampton] as the other outstanding black comedy of the season.
Catch it while you can! The play closes at the Public Theatre [425 Lafayette Street, off East Eighth Street] on Sunday. Let's hope it has an extended life Off Bway. It certainly rates it. And not only for the humor that has had audiences RITA, but also for one of the standout performances of many a year by Kristine Nielsen.
The title is pure Durang bunk; and you'll have no idea who "them" is, but you'll still love 'em. These days it's not a guilty pleasure to laugh till you drop. We need it. That's what you'll do at the playwright's opus about how violence has enormously crept into our everyday lives.
The satire is fast, rampant and totally absurd in this thin story of a young woman, beautifully played by beautiful Laura Benanti, who awakes after a drunken night to find herself suddenly in a nightmare that get more and more out of control. Not only is she suddenly married to a possible and unbalanced terrorist [Amir Arison], but her ultra fanatic conservative father [Richard Poe] collects "butterflies," while her mother - portrayed in quite the memorable peformance by Nielsen, goes through life in a musical comedy haze.
Benanti may be the best "straight" person to call on for comedy. How she manages to stay in character and not break up in those intimate moments with Neilsen has to take intense concentration. Her exterior may not crack, but I'm sure, like everyone in the audience, she's having as good a time on the inside.
Though Torture is drop-dead hilarious [with tons of insider references that theatergoers will relish - and biting references to Jane Fonda's youthful "mistake," Tom Stoppard, Brian Friel, Lauren Bacall and Ann Miller's hair], the story grows much too long. So long, in fact that it begins getting tedious by the beginning of Act Two. Sadly, that act quickly starts to unravel into one with nowhere to go and isn't helped by the contrived we-have-to-end-it-now conclusion.
Drama Desk-nominated veteran director Nicholas Martin helms an exempleary cast who are immensely helped by the brilliant scenic design of David Korins.
Benanti, in a sustained non-singing role manages a fraction of a song, plays a character who hates theater. Audrie Neenan, a.k.a. the Pantie Lady, plays a spaced-out torture associate who faints at any hint of violence.
However, the creme de la creme is Nielsen, who's seemingly done just about every type role from mucho Shakespeare and O'Neill to recent Bway revivals of To Be or Not to Be and Les Liaisons Dangereuses, not to mention numerous plays Off Bway, including Die, Mommie, Die! and Durang's Betty's Summer Vacation.
Notrhing she's done, however, quite compares to her sensational comic turn as this ditsy, addled New Jersy housewife who knows a lot more than she lets on. The look of rapture on her face as the admires a flower arrangment she's just finished in her New Jersey home is one for the comedy history books. And she keeps adding entries that fill page after page. It's an insane and at the same time quite poignant performance that not only brings down the house but one that will long be talked about - and deservedly so.
Though nominated by the Outer Critics Circle Awards for Best Off Bway Play with a Featured nod for Neilsen , it's embarrassing to report the egregeous oversight of the Drama Desk nominators in totally dismissing Durang's play, Martin's direction and, especially, the performances of Neilsen and Poe.
For tickets, including those to Olympia Dukakis and Jonathan Groff starring in Craig Lucas' The Singing Forest, and information on a variety of Public programs and readings, visit www.publictheater.org.

It's a Hit!
When Harry met Rudi, the sparks must have flown. And now Jon Marans' new play The Temperamentals about Harry and Rudi is getting a buzz in it's Off Bway limited engagement. Performances are sold out and there's a line for possible cancellations. To boot, critics have taken notice - as have a number of A List producers who might move it to a larger theatre.
Now at the tiny Barrow Group Studio Theatre [312 West 36th Street, third floor, between Eighth and Ninth Avenues], The Temperamentals tells of a torrid and unlikey love affair during revolutionary times as awareness for gay rights was awakening.
They say opposites attract. It sure was true of Harry and Rudi.
Harry Hay was a teacher and labor advocate. Drawing on his background in the Communist Party USA, he co-founded the Mattachine Society, the country's first enduring LGBT rights org in 1950. He was ousted in 1953, withdrew from mainstream activism until the late 70s, then following the Stonewall riots [1969], he was active in gay lib fronts and co-founded Radical Faeries.
Rudi Gernreich was an elegant Viennese refugee and dancer who went on to become a headline-making, innovative, colorful, futuristic and controversial designer to the rich and famous [topless swimsuit, thong, unisex and vinyl clothing, the sheer, stretch no-bra bra]. Fashion critics hailed him as "one of the most original, prophetic and controversial American designers" from the 50s into the 70s.
The MAN underdog production stars Thomas Jay Ryan as Hay and Michael Urie of Ugly Betty fame as Gernreich.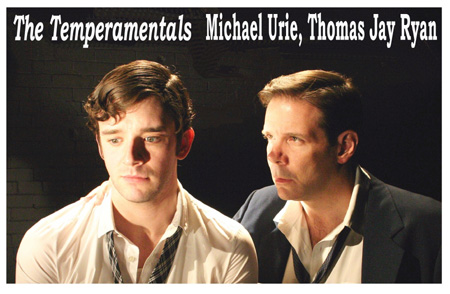 The title refers to the slang/code word for "homosexual" in the early 50s, According to Marans, "it was part of a created language gay men used to communicate in their underground world where danger was always an underlying presence. In spite of that, a heady intoxication hung in the air."
Marans weaves the personal and political to explore a relatively unknown chapter in gay history and explore the romance between two complex men "amid epic struggles in an underground world where danger was always present."

Characters include those who founded Mattachine, as well as other figures of the time. Tom Beckett, Matthew Schneck and Sam Breslin Wright complete the cast. Jonathan Silverstein directs. He recently helmed The Dining Room [DD nom, Outstanding Play; DD Award for Outstanding Ensemble Performance] and Tea and Sympathy for Keen Company, where he's resident director.
Marans pointed out that coverage of gay rights in American history books has been "egregious - with most making gays invisible. This is a story that deserves to be told."
Though critical response to The Temperamentals has been overwhelmingly positive, he added, "What's been even more heartening - and what has separated this show from others I've written, is the close collabaration with Jonathan. Maybe it's because he went to Quaker schools which stressed family. It was all of us working, arguing together as a community for the play. That's apt for a play about a group of difficult, opinionated men working for a common cause."

Marans' award-winning Old Wicked Songs was a 1996 Pulitzer Prize Finalist for Drama and was included in Best Plays of 1996-97. It's been produced in over a dozen countries including in London's West End with Bob Hoskins and James Callis.

Tickets, if available, for The Temperamentals very limited engagement are $18 and might be found online at www.smarttix.com or by calling (212) 868-4444. Or join the line. For more information and performance schedule, visit www.thetemperamentals.com.

Broadway Musicals, 1944
Monday at 8 P.M. Scott Siegel and Town Hall's acclaimed Broadway By The Year series will present excerpts from the musicals of 1944 - Arlen/Harburg's Bloomer Girl, Duke/Dietz's Jackpot, Porter's Mexican Hayride and Seven Lively Arts, Bernstein/Comden and Green's On the Town, Grieg/Wright/Forrest's Song of Norway, many more [as fans of the series know].
Now in its ninth season, the series is created, written and hosted by Siegel. Lawrence Zucker is exec producer and T.H. A.D. Directing and choreographing is Jeffry Denman. He'll also perform along side headliners Kate Baldwin [Wonderful Town], Stephen DeRosa [Twentieth Century], young tap master Kendrick Jones, Shannon Lewis [Curtains], opera star Sarah Jane McMahon, William Michals [South Pacific], Melinda Sullivan [High School Musical],Tony Yazbeck [Gypsy, A Chorus Line].
Tickets are $45 and $50 and available at the Town Hall box office, through TicketMaster, (212) 307-4100, and online at www.ticketmaster.com. Broadway By the Year is supported by Bank of America and the Edythe Kenner Foundation.

Working in Theater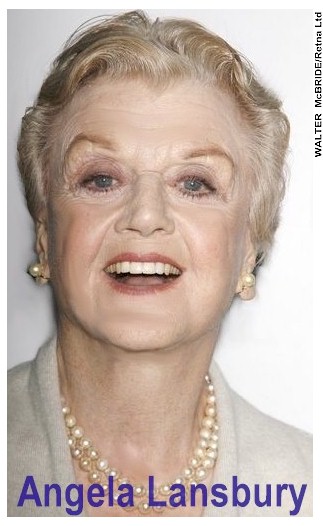 The American Theatre Wing presents At Work and Play: Lead Actors 2009 in the popular Working in the Theater series on CUNY- TV next week. The episode, celebrating the series' 30th Anniversary, features Jane Alexander, Bill Irwin, Angela Lansbury, Cynthia Nixon and Geoffrey Rush. ATW exed director Howard Sherman moderates.
The award-winning actors [Tonys, DDs, Oscar, Emmy and Golden Globe] speak candidly about how they choose roles and whether they would consider playing smaller roles, what they feel from an audience; how they balance the thoughts of the playwright and director, how they handle it when they don't agree; and, when they go to theater, how they react as audience members.
It airs Sunday at 5 P.M.; May 15 at 9 A.M., 2 P.M. and 7:30; May 16 at 11 A.M.; and May 17 at 5 P.M. The episode will also be available for viewing/download at americantheatrewing.org beginning May 13.

Definitive Definitive Merman Gypsy
The Styne/Sondheim score of Gypsy, hailed as one of if not the greatest American musicalters, has thriled the world for 50 years. It features timeless Broadway standards including "Everything's Coming Up Roses," "Let Me Entertain You," "Some People," "If Momma Was Married," "Together Wherever We Go," and the climactic "Rose's Turn." Written for the legendary Ethel Merman, her portrayal of Momma Rose as the ultimate stage mother is considered to be the performance of her lifetime.
The show was nominated for eight 1959 Tonys, including Musical and Actress, [and nods to co-stars Jack Klugman and Sandra Church] but lost out to The Sound of Music and Mary Martin.
Grammy-winning producer Thomas Z. Shepard, who produced the 1995 remastered reissue, and producer Didier Deutsch have opened the Columbia Records vaults, vigilantly guarded over for years by the legendary producer Goddard Lieberson and come up the essential, collector's CD of Gypsy: A Musical Fable's original cast album [Masterworks Broadway; SRP, $12].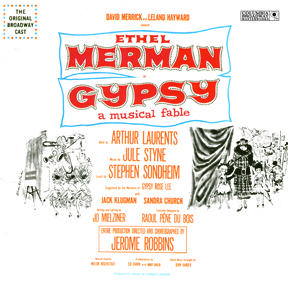 The recording, expanded to 63 minutes, has been remastered yet again, is attractively-packaged in a "green" tri-fold with large production shots. It has a bounty of bonus tracks and a booklet with more photographs [including some from the recording session (actors dressed so formally then!)], cast, creative team and notes by critic/author Martin Gottfried [Broadway Musicals, Sondheim], Shepard and those by George Dale reprinted form the original LP.
Included are numerous short passages restored for the '99 reissue. In addition, there's the Merm singing alternate lyrics to "Some People" and a medley of "Mr. Goldstone" and "Little Lamb" with piano accompaniment; the music publisher's demo of "Who Needs Him?", "Momma's Talking Soft," which was a duet for June and Louise; and "Nice She Ain't" - all cut before the opening. There's also Styne discussing the score in a 1990 conversation with Michael Feinstein; and Gypsy Rose Lee, in 1959, recalling burlesque.
Merman/Momma Rose seems indestructable in one of theater's greatest extended songs and intense solo production numbers, "Rose's Turn," but it's interesting how that sequence came about.
According to Gottfried's very entertaining notes, Sondheim thought of a "vocal ballet" for Merman - a sort of potpourri of Rose's life, after director/choreographer Jerome Robbins cut a ballet sequence [quite the rage in musicals of that time]. He went home, worked until dawn, starting "Rose's Turn" with a vamp from the middle of "Some People."
Gottfried writes, "It was one of his favorite musical moments in the show, sung to:
'Get yourself some new orchestrations
New routines and red velvet curtains."
The nervousness of that vamp, he thought, would communicate exactly what was making Rose fall apart at the end of 'Rose's Turn,' and using that rhythmic motif, he replaced his original lines with Momma Rose's:
'Why did I do it? What did it get me?
Scrapbooks full of me in the background.'
Then he patched in 'I had a dream,' from the verse of 'Everything's Coming Up Roses,' making a reference to the dreams that were an ongoing theme in [Arthur] Laurents' script.
He knew that the songs could not be sung the way they'd been sung earlier in the show. Now they had to demonstrate a sort of mental breakdown and that demanded a distorted quality.
Notes Gottfried, "'My idea," said Sondheim, "was to take the tunes, abut them against each other and distort them so that, while they were recognizable to the audience from the lyric thrust, at the same time they would seem like new material."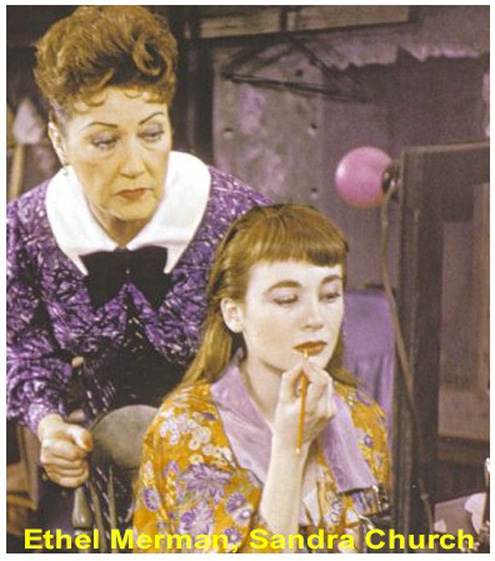 As the number developed over the next few days, he elaborated on this theme, re-arranging "Some People"'s meter and harmonies "so that its driven but optimistic quality became soured, almost demented.
'Some people got it, and make it pay,
Some people can't even give it away.'"
Finally, "Rose's Turn" was fitted with bump-and-grind accompaniments and orchestrated by Sid Ramin and Robert Ginzler. Although it's made up of snatches from various songs, it came to seem like a completely new piece. As every avid theater fan knows, "Rose's Turn" packs unprecedented theatrical power as the ultimate 11:00 number should.
Interestingly, "Little Lamb" almost didn't make it into the musical. Like most choreographers, it's noted, Robbins didn't like slow songs. Styne went to bat for Sondheim, who was especially fond of the tune and convinced Robbins to keep it.

Streisand Live Collection
Streisand's back, and with quite a package: a three DVD set shot during her April 2006 concerts: Streisand: The Concerts [Live Nation/Hip-O/Universal Music; SRP $35], a sort combo Babs Streisand Story and an all access pass to two of her concerts in their entirety: Anaheim in 1994 and Ft. Lauderdale in 2006. There's never seen behind-the-scenes footage and a ton of bonus features, including interviews.
There are 17 songs never-before released on DVD and tunes which Streisand performs for the first time either in the studio or live. Guests are multi-Platinum recording artists, Il Divo.
Highlights: "The Way We Were," "Come Rain or Come Shine," "Cryin' Time" with Ray Charles, "Don't Rain On My Parade," "Funny Girl," "(Have I Stayed) Too Long At The Fair?", "Happy Days Are Here Again," "The Music that Makes Me Dance," "My Man," "On a Clear Day," of course, "People" and, with Il Divo, "Evergreen," "The Music of the Night," "My Way" and "Somewhere."
Disc 3, Putting It Together: The Making of the Broadway Album, has vintage performance footage from the '60s and '70s never before seen on DVD. Additional features include video performances from Streisand's Emmy-winning TV specials My Name Is Barbra , Color Me Barbra, The Belle of 14th Street, A Happening In Central Park and the classic Barbra Streisand...and Other Musical Instruments.

Streisand remains is the music industry's #1 best-selling female artist with 50 Gold, 30 Platinum and 13 Multi-Platinum albums. Check out excerpts from the set with the teaser video at http://vimeo.com/3959654.

Remembering an Operatic Legend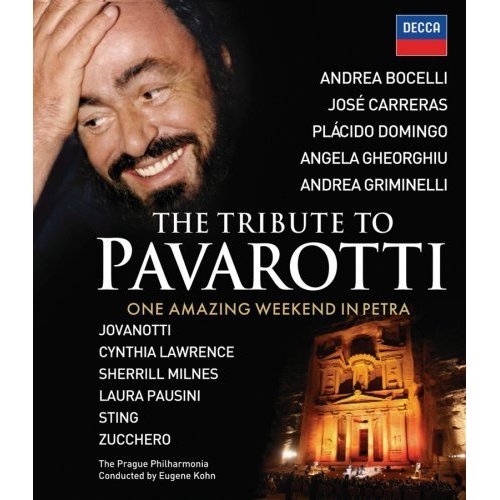 The DVD and Blu-ray The Tribute to Pavarotti [Decca/Filmways; SRP $25, $30] is your front row seat to join HRH Princess Haya of Jordan as she and Nicoletta Mantovani Pavarotti at Petra, a World Heritage Site, as Andrea Bocelli, Jose Carreras, Placido Domingo, Angela Gheorghiu, flutist Andrea Griminelli, Jovanotti, Cynthia Lawrence, Sherrill Milnes, Laura Pausini, Sting and Zucchero pay tribute to the late, celebrated tenor.

Bocelli's voice resonates around the natural amphitheatre with a spine tingling performance of "E Lucevan Le Stelle" from Tosca. The quartet of Bocelli, Gheorghiu, Lawrence and Milnes perform selections from La Boheme . Sting does two of his own songs as well as "La Ci Darem" from Don Giovanni with Gheorghiu.
To download an excerpt from The Tribute to Pavarotti, visit: http://www.filmwaysdigital.com/uploads/file_Pavarotti.php. Proceeds from the DVD sales will support UNHCR projects. To donate or learn more, visit: https://donate.thepavarottitribute.com.

New to DVD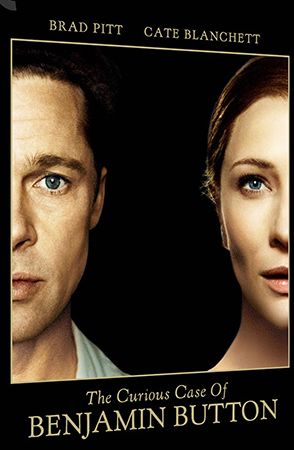 Oscar nom Brad Pitt grows in statue in a very adult and juvenile role that's the role of a lifetime. He more than acquits himself in the acting department in a very dicy role that could have misfired. He plays a man, deserted at birth, who's born backwards in time in David Fincher's epic movie of romance, the search for happiness, adventure and redemption, The Curious Case of Benjamin Button [Paramount Home Video; available as a one- disc DVD or two-discs, widescreen, 165 mins; SRP $30 DVD, $40 double or Blu-ray]. The movie was nom'd for 13 Academy and four Golden Globe Awards.
Cate Blanchett, also an Oscar nom, as the great but elusive love of his life, is dazzling and never looked more beautiful or sexy.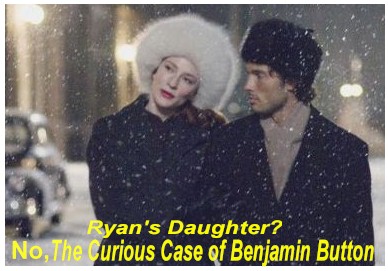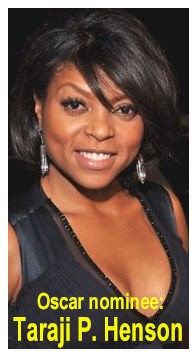 Oscar nom Taraji P. Henson steals every scene she's in as Queenie, Benjamin's foster mother. Julia Ormond and Oscar winner Tilda Swinton co-star. The sweeping original screenplay is by Eric Roth and Robin Swicord. Playing a very imporant role in the film are cinematographer Claudio Miranda, the New Orlenas and world-wide locales and the Oscar-winning make-up, visual effects and art direction designers.
Bonus material galore varies on discs, but includes a visit to the scoring stage with composer Alexandre Desplat, interviews with Pitt and Blanchett, behind-the-scenes footage of their on-screen transformations, visual effects and speical effects doc.

For a temporary escape from their drab lives and inattentive husbands, two proper Englishwomen rent a magnificent villa on the Italian Riviera and find romance, hope and renewal in the Italian countryside with Enchanted April [Miramax/Walt Disney Studios Home Entertainment; 95 mins.; SRP $30] arriving on DVD in celebration of the life of Miranda Richardson.
The film, which received three Oscar noms, including Supporting Actress for Joan Plowright. Her droll but hilarious portrayal almost walks off with the picture. Josie Lawrence [Eastenders] and Miranda Richardson [Harry Potter, Goblet of Fire] head a stellar ensemble that includes Polly Walker, Alfred Molina and the always-watchable Oscar-winner Jim Broadbent [ Iris]. It received two GGs, [Richardson, Plowwright] and was nominated for Picture, Comedy or Musical.
Beautifully photographed, Enchanted April is like taking a trip to a sunny Italian paradise. In the bonus material is feature commentary with director Mike Newell.
friendships and reminds the women of ways to live and love that have long eluded them.
Enchanted April clips:
Picnic:
http://www.totaleclips.com/player/Splash.aspx?custid=907&clipid=e50179&playerid=69&affiliateid=-1
Renting the Castle:
http://www.totaleclips.com/player/Splash.aspx?custid=907&clipid=e50174&playerid=69&affiliateid=-1

The Castle in Wisteria:
http://www.totaleclips.com/player/Splash.aspx?custid=907&clipid=e50172&playerid=69&affiliateid=-1

More Remastered Cast Albums
Masterworks Broadway continues to explore the history of its Broadway and Off-Broadway catalog with the digital CD release of seven long unavailable cast recordings and songs written for the original Off Bway production of Hair.
The CDs [$14-$17] include Styne/Hilliard's short-lived Hazel Flagg, starring two beloved Broadway "gals" of the 50s, Helen Gallagher and Benay Venuta; Bill and Patti Jacob's Jimmy starring Frank Gorshin as legendary New York mayor Jimmy Walker and co-starring a Bway fav and a cabaret legend: Anita Gillette and Julie Wilson; Leonard Sillman's immensely popular cabaret revues New Faces of 1952 and New Faces of '56; and the hit 1976 revival of The Threepenny Opera starring Raul Julia, Caroline Kava, Elizabeth Wilson and Ellen Greene.

The reissue producer is cast album vet Didier Deutsch, who, among other things, discovered six never-released tracks from New Faces, '56 , which feature Jane Connell [original Three Penny, Drat! the Cat, Mame, Dear World, many more] song 'n dance legend Tiger Haynes [Finian's Rainbow, Fade Out, Fade In, Pajama Game, The Wiz], Inga Swenson and Virginia Martin [original Hedy La Rue in How to Succeed..., Little Me]. '52 features Eartha Kitt, Alice Ghostley, Robert Clary and Paul Lynde.
Hazel Flagg was the 1953 adaptation of the screwball comedy film Nothing Sacred. Though not a success, it has a charming score that includes the estimable "How Do You Speak to an Angel?," "I Feel Like I'm Gonna Live Forever" and "Ev'ry Street's a Boulevard (in Old New York)." Gallager is a two-time Tony winner. The cast included veteran movie character actor Thomas Mitchell.
DisinHairited, also in the release, is a wild compendium of songs written for the Off-Broadway staging of Hair, and either cut from or, in a few instances, added to the Broadway production.
The CDs, with original cover art, liner notes and some bonus tracks, are available through ArkivMusic.com.

They're Back!
To help celebrate the return of Pet Rocks, a major craze during the 70's, stunning Tony and DD nom Megan Hilty [9 to 5], suave Henry Hodges [Mary Poppins, Macbeth and 13], radio jock Johnny Rocks, Kate Monster and Trekkie Monster from Avenue Q and other celebs will take part in Saturday's Noon Pet Rock Scavenger Hunt at the Central Park Zoo. Twelve Pet Rock characters will be introduced to famlies and collectors.
Ellis Nassour is an international media journalist, and author of Honky Tonk Angel: The Intimate Story of Patsy Cline, which he has adapted into a musical for the stage. Visit www.patsyclinehta.com.

He can be reached at [email protected]





Why are you looking all the way down here?
For more articles by Ellis Nassour, click the links below!

Previous: Drama Desk Nominees Feted; Jane Fonda and Dolly Parton Reunite; Fonda and Channing Among Presenters for May 17 Awards to be Hosted by Harvey Fierstein

Next: The Road to the Tonys; Awards Telecast on CBS June 7; Heights in Depth on Great Performances; Bring Home Brenda Leigh [on DVD]

Or go to the Archives