Theater Hall of Fame executive producer Terry Hodge Taylor has announced the inductees, who will be honored at a ceremony at the Gershwin Theatre rotunda on January 25. They are veteran producer Roger Berlind, veteran Tony and multiple Drama Desk-winning actor Jim Dale, veteran multiple Tony nominee and multiple DD-winning actor John McMartin, producer Ted Mann, multiple Tony-nominated and DD-winning actress Lynn Redgrave, composer Stephen Schwartz, and composer Andrew Lloyd Webber.
Ridiculous Theatrical Company founder Charles Ludlum will be honored posthumously. A HOF Founders Award will be presented to 2009 Tony honoree, press agent Shirley Herz saluting her 50 years in theater.
Dale will soon launch his much-anticipated one-man show; and, it was just announced, that Webber will launch Love Never Dies, the sequel to his longest running musical in theatrical history Phantom of the Opera in London in March, to be followed by its Broadway opening next November.
Sadly, the 350 members of the Hall and the American Theater Critics Association, who vote the honors, have once again not inducted late actors George Rose and Larry Kert. Rose, who was murdered in 1988 by an adopted son in Dominican Republic, first appeared on Broadway with the Old Vic in 1946, went on to major featured and starring roles in 17 plays and musicals - winning the Tony and DD for his lead role in Rupert Homles' Tony and DD-winning The Mystery of Edwin Drood.
Kert, a theatrical legend for his starring role as Tony in West Side Story and historic Tony nomination for the original production of Company, passed away in 1991 after 40 years on Broadway - including starring roles in Rags, Cabaret, and the short-lived Breakfast at Tiffany's and La Strada. His last role was as Peter Allen's standby in 1988's also short-lived Legs Diamond.
To be eligible for induction, nominees must have a career spanning 25 years in the American theater and at least five major Broadway production credits.

Tony Gets Royal Welcome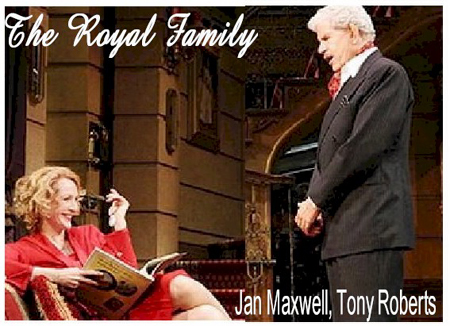 The show must go on, and last night at the Friedman it went on with two-time Tony nominee back onstage in the role of business agent George Wolfe for the opening night of Doug Hughes' revival of George S. Kaufman and Edna Ferber's theatrical comedy gem The Royal Family.
Roberts had been at St. Luke's-Roosevelt Hospital, where he was rushed Sunday after becoming ill during the matinee. He suffered "a minor seizure," according to daughter Nicole, who gave brief reports on his recovery progress.
The play which centers on the eccentric theatrical Cavendish family [think Barrymores], whose daily routines get disrupted on the news that grand doyenne Fanny C.'s daughter is leaving the stage for marriage.
The esteemed Tony and DD-winning [with numerous nominations] Rosemary Harris essays the role with great aplomb. Miss Harris has the distinction of playing the role of daughter Julie in Ellis Raab's acclaimed DD-winning 1975 revival. [At the time, Miss Harris was married to Raab.]
Jan Maxwell in the role of Julie, Reg Rogers, Ana Gastever, John Glover, Kelli Barrett, Larry Pine, and David Greenspan co-star.

Carrie Tells All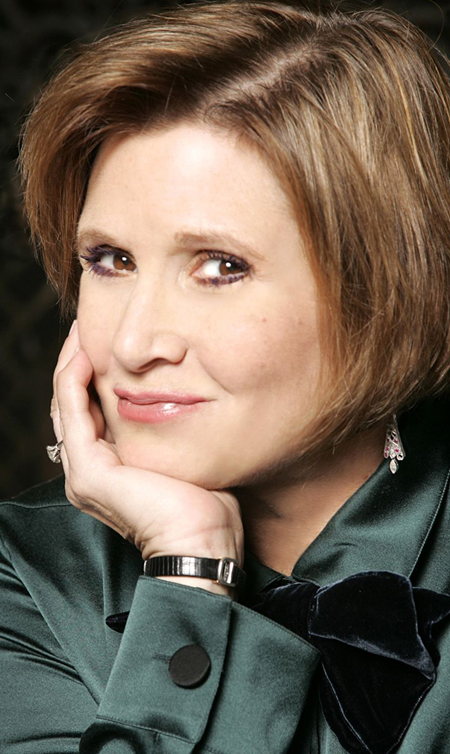 So you thought you came from a dysfunctional family? Think again. As you'll find out at the limited engagement of Roundabout's Wishful Drinking at Studio 54, your life has been like a month at Disneyland compared to Carrie Fisher, daughter of a long ago era's Brad Pitt and Jennifer Anniston: hitmaking recording artist Eddie Fisher and legendary movie star Debbie Reynolds. Eddie and Debbie were the American moviegoing public's sweethearts, having their wonderful bundle of joy [Carrie] until Angelina entered the picture in the form of Elizabeth Taylor. Scandal, the Confidential Magazine and National Enquirer kind.
Carrie's tale of growing up among Hollywood royalty is hilarious. She has the stories from her up and down struggle with celebrity [being cast as Princess Leia in the first Star Wars trilogy], growing up with a constant Tinseltown hangover in a world where d-i-v-o-r-c-e was as common as toothpaste and as often as brushing your teeth, drugs, breakdowns, alcoholism, you-name-it-she's-been-there; and yet, as she notes, she's a survivor.
She's still here and telling all; and with incredible wit, impeccable comic timing, and though Rip Taylor's threatening to sue, lots of glitter to have you cursing her all the way home.
To paraphrase Comden/Green/Styne's showstopping number of eternal optimism for Carol Burnett in Fade Out/Fade In: If you think you've hit rock bottom and you're feeling really low, don't feel discouraged. There's always one step further down you can go. But, fear not, your life'll change when you visit with Carrie.

Film Fest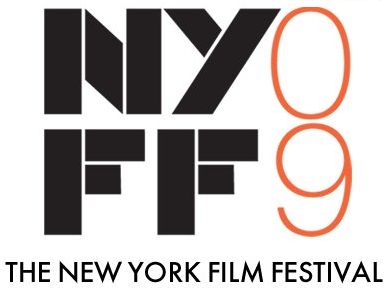 The Film Society of Lincoln Center's 17-day 47th New York Film Festival comes to a close Sunday with Broken Embraces (Los abrazos rotos), the much-anticipated film by Festival fav Pedro Almodóvar, marking his eighth appearance in NYFFs. Screenings will be at 5 and 8 P.M. The Fest screenings have returned to the totally-renovated Alice Tully Hall, which now boasts a million dollar sound and projection system.
The weekend is studded with worthy films to catch or watch for: Bong Joon-Ho's Mother [South Korea], screening today at 6 P.M. and Saturday at Noon; writer/director Todd Solondz's must-see black comedy, Life During Wartime [U.S.], tomorrow at 9 P.M. and Sunday at 11 A.M.; CatharineBreillat's edgy, sexual tale of a 17th Century serial killer, Bluebeard [France] on Sunday at 2 P.M.
Broken Embraces is touted as "comedy/romance/film noir." The plot centers on a screenwriter with two identities who loses his sight and the love of his life; and then, because of a numbing incident, "experiences a flood of memories that encompass a tale of naked ambition, forbidden love and devastating loss." Admittedly, Almodovar is a dedicated moviegoer's fav, but this film is a real mixed bag [not to mention, at over two hours, much too long for what it is]. Sometimes you don't know what's what or when, but this wouldn't be the first film to have that claim.
Co-starring in the convoluted goings on [including a film within the film] are Penelope Cruz, looking more ravishing than ever; Lluis Homar (Bad Education), who has a commanding screen presence; Almodóvar's new Antonio, Tamar Novas, who, alas, is no Antonio [looks don't necessarily add to a steaming screen presence]; and Blanca Portillo (Volver), who in a pivotal role is more irritating than not. Ingrid Bergman and George Sanders make cameo appearances via film clips. Broken Embraces hits theatres November 20 through Sony Pictures Classics.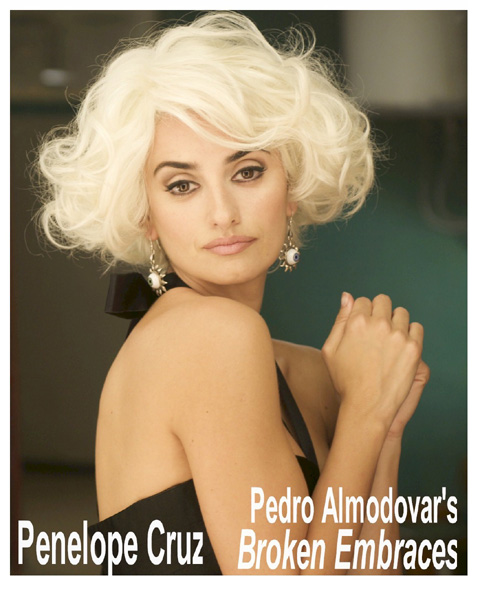 Life During Wartime is a hoot. Beautifully cast with Alison Janney [going topless for some puzzling reason!], Michael Lerner, Ciaran Hinds, Renee Taylor, Michael Kenneth Williams, and giving four priceless performances, Shirley Henderson [her hapless Joy will win your heart quickly in an especially award nomination worthy role], Paul Reubens, Alley Sheedy and Charlotte Rampling.
The NYFF annually has presented some of the best and, often, the most controversial in international cinema from Cannes and Toronto [the granddaddy of Film Festivals].
Last Saturday the Fest presented its Centerpiece, Lee Daniels' unsparing and deeply poignant Precious: Based on the Novel 'Push' by Sapphire. Considering what a huge hit it was at Cannes, the recent Toronto FF, and at Sundance [where it won the Grand Jury Prize and Audience Award], this should have been the Closing Night film. Precious... emerges as the 2009 NYFF's best film. It's raw and not always easy to watch. There are many shattering moments. It will surely become one of the year's most talked about films [and now has the support of the Big O and Tyler Perry as exec producers] for numerous reasons [including story and casting] when it's released November 6 by Lionsgate Films.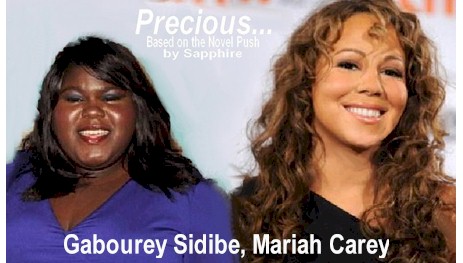 Adapted from the 1966 novel, it's the story of 16-year-old Claireece Precious Jones who endures unimaginable hardships [poor, angry, barely literate, fat, unloved] abused by her mother and raped by her father. Daniels says, "Precious isn't just a tale of endless abjection. It's also the celebration of a young woman's determination to free herself from the pathologies surrounding her," guided by a teacher who senses innate talents and a tough yet compassionate welfare officer.
The casting is innovative: Sidibe, an unknown; stunning Paula Patton as the teacher has a magical screen presence [and could be almost mistaken for Jlo]; Mariah Carey, in only her fourth film since the Glitter fiasco should receive award buzz for losing her glam side and appearing "unvarnished" as a welfare worker; Lenny Kravitz, and Sherri Shepherd [The View; Everybody Loves Raymond].
But the casting coup is comedienne Mo'Nique [Special Jury Prize, Sundance], in a role like you've never seen her before and one you'd never expect her to play: the monstrous, abusive mother. Her performance will def shock audiences; however, it will open many doors and lead her down a path to heavy dramatic roles. If she's not Oscar-nominated, there's something wrong with the Academy!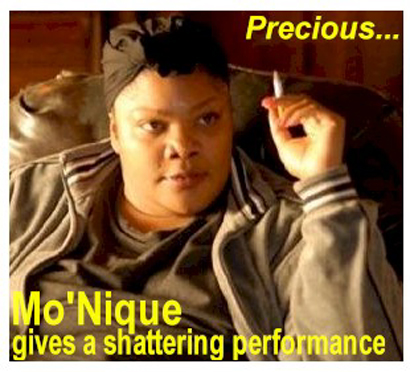 Richard Peña, Film Society program director and chair of the Selection Committee had stated, "This year's slate is diverse, fresh and compelling with exciting new voices who, we believe, will become filmmakers deserving world attention." He might have added, re: a couple of the films: "perverse" and pretty awful.
At some of this year's media screenings, many were asking, "What was the Selection Committee thinking?" That was been particularly true of a stupefying film from the Philippines, Independencia, financed by France, Germany and the Netherlands and, amazingly also presented at Cannes. You couldn't say the media turned out in droves for this one, but to their credit they stayed to the end - no doubt to hear the young director attempt to make some sence of the debacle they had just seen.
Some of the "film"'s credits, such as for the DP, were impressive but nothing impressive appears onscreen. Considering experimental director Raya Martin's intent is to expose the American domination of the Ps, that point hardly ever enters into the unbelievably senseless plot [wait! was there a plot?]. The film must have been shot on about 10 yards of a botanical garden, using badly painted backdrops and shots repeated over and over [with things - and one brief glimpse of a character - thrown in for no reason].
Denmark's Lars von Trier [Dogma]'s Antichrist, another multiple nation co-production and a sort of Stephen King exercise in horror and paranoia [deeply influenced by David Lynch and Stanley Kubrick], set supposedly in the Pacific Northwest but shot in Europe, stars Willem Dafoe and Charlotte Gainsbourg [Best Actress, Cannes], was a brutal onslaught. Many will find the title offputting and the violence [even, perhaps, the sex] disturbing/shocking. Von Trier is a master at manipulating audiences. The sure-to-be controversial film, being released by IFC Films, will no doubt be a box office blockbuster, if for no other reasons, for its erotic sequences.
Anthony Dod Mantie's cinematography for this multinational-financed production is brilliant; and the film has great style. The director, who displayed a great sense of humor at the media video conference, stated he was depressed during shooting this story of a marriage disintegrating into tragedy as a couple mourn the death of their son. Even if you're not depressed, this may not be the film for you! It will undoubtedly be hailed and booed. Some may even consider tarring and feathering. Many will find it difficult to stay in their seats. Von Trier stated he'd be disappointed if there weren't walk outs when the movie opens, distributed by IFC Films. He needn't worry.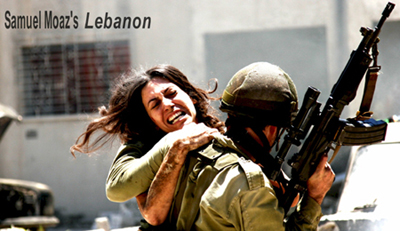 Though many admired Joao Pedro Rodrigues' To Die Like a Man [an official Cannes selection; from France and Portugal; in Portuguese], a saga of a drag queen struggling between man and womanhood, it, too, is so convoluted that I found no new ground being broken. It didn't come anywhere close to the original La Cage aux Folles film. What it has going for it is a stellar performance by Fernando Santos, as long-suffering Tonia. Mid-picture, and out of nowhere, very bizarre characters are introduced and in a sequence when they traipse through a "magic/haunted" forest they sit still on stumps and rocks for a two-minute medium shot while a song is sun in voiceover. It's being said that the action [?] in this sequence turns their world on its head. It turned mine upside down, too, but not in the intended way.
But if you want dullsville, watch for the release of 81-year-old New Wave veteran Jacques Rivette's film Around a Small Mountain [France; which screens today at 3 P.M.], which stars Jane Birkin, who usually delivers memorable/riveting performances, as a woman struggling against grief and fear [because of a long ago incident] and Sergio Castellito, is set in a less than one-ring circus. I remember Castellito driving through the mountains in one sequence, but what that had to do with the title is beyond me.
All in all, there will be 29 films and retrospectives from 17 countries by celebrated and veteran directors and fresh indie faces, so enough about the disappointments. There were more than enough pleasures.
Israel's Samuel Maoz made a huge impact with his edge-of-the-seat war drama Lebanon), a brutal, gripping, thought-provoking film, stunningly shot and performed by a cast of young unknowns. It's set against a day in the 1982 Israeli invasion of its neighbor, where even the good guys aren't exactly good. Kudos to DP Giora Bejach. Ninety percent of the is shot within the confines of a tank. Winner of the Golden Bear at the Venice Film Festival.
Shown late in the NYFF was Michael Haneke's Cannes Palme d'Or winner, The White Ribbon [Austria/France], a very long and often tedious "starkly beautiful meditation set in Germany on the consequences of violence - physical, emotional, spiritual on the eve of WWI." Sony Pictures Classics will release.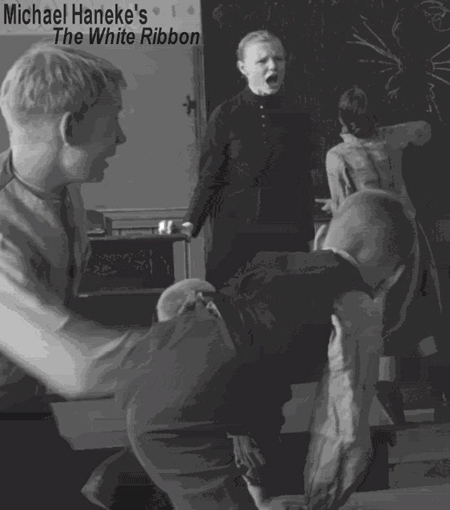 An early film that garnered a lot of praise along with outrage is Don Argott's damning The Art of the Steal [U.S.], a doc with thriller intrigue about the quest for tourism dollars by powerful Pennsylvania politicians and normally respected charities to break the will of the founder of the prestigious Barnes Foundation museum and school.
Their goal, ultimately successful, was to acquire its beyond priceless treasure of Post-Impressionist masters for a new site in Phily. Worse than the powerbrokers' greed is the silence heard from the directors of America's major museums, including the Met.
One of the enjoyable highlights of the NYFF is the vast array of short films submited from around the globe and shown before the main attractions. Two to look forward to this year are Ramin Bahrani's Plactic Bag [U.S.], about the life of said item from store to its wandering the earth and its final demise; Daouda Coulibaly's hilarious A History of Independence [France/Mali] about a cave-dwelling mystic's wife yearning for freedom; and, perhaps best of all David Moreno's Socarrat [Spain], a 10- minute dark comedy about a dysfunctional family with a perverse mission that far exceeded the expectations of some of the features - and should definitely made into one.
The Film Society receives support from 42BELOW, GRAFF, Stella Artois, Illy Caffè, the New York State Council on the Arts, the National Endowment for the Arts, HBO, The New York Times, and Kodak.
For ticketing, dates, showtimes and related events for the 2009 slate, visit www.filmlinc.com.

Tango Argentina
Tanguera: The Tango Musicalhas arrived from Buenos Aires for a limited engagement stop on its world tour at City Center through October 18.The choreography by dancer and top tangophile Mora Godoy is part tango, ballroom, ballet, contemporary, and acrobatic. Some of the tango choreography is quite classic but there are some very nice modern twists. Godoy's goal is to "extend the lines between dance and theater, in the same vein as did Moving Out and Contact.
As Tanguera plainly bills itself, it's not a tango revue, but a tango musical.
Tango began in the brothels and everyman boites of B.A. and grew to be a national passion. This story is about good vs. evil, the haves [gangsters, albeit very well dressed one] and the have nots [much more casually dressed and all handsome hunks] and the young women they love and the seasoned women who were once very much loved.
The show is slow in starting - in building to the fire and lust that's the essence of tango, but once it gets going there are very impressive duets and ensemble numbers. One of the great joys of tango is watching the amazingly intricate footwork. And that's no exception here. Two standout moments are when a trio [two men, a woman] do a racing tango.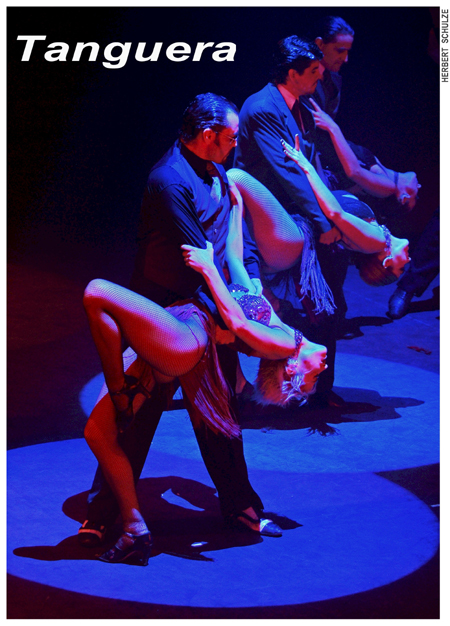 The dancing is story driven and that tends to drag the 90-minute production down a bit.
Under Omar Pacheco's direction, it's a bit West Side Story/Romeo and Juliet, Slaughter on Tenth Avenue, Fiddler on the Roof, Sweet Charity [the sort of "Big Spender" tribute number], Rags and Ragtime. There are Jerome Robbins, Eliot Feld, Bob Fosse influences in the exhilarating dance moments by couples and the ensemble.
The big payoff is the finale and encores when the spirited company gets roarin' hot and sparks fly. Needless to say, the audience goes wild. Tanguera would have benefited with more such spectacular adrenaline-pumping dancing in the story portion. However, it's a helluva way to end the show.
The full-scale production with set design and colorful costumes boasts a cast of over 30 superlative dancers and singers, and has an original score by Gerardo Gardelin and songs by Eladia Blazques [with lyrics translated in the Playbill]. The production is deftly aided by the 12-piece orchestra under the direction of Lisandro Androver on bandoneon.
Among the standout lead dancers are hunk Esteban Domenichini, beauty Rocio de Los Santos, and veteran tango aficionado Oscar Martinez Pey in addition to singers Marianella and a sprightly Maria Nieves, who can still cut some quite intricate footwork.
Another star of the show is the lighting by Ariel Del Mastro which is nothing short of jawdropping. European and South American lighting designers approach lighting much differently than Broadway's by paying more attention to how lighting can contribute to the telling and atmosphere of the story. Del Mastro's bio states that he's "considered the best lighting designer in Argentina." That should be amended to "one of the best lighting designers anywhere."
The co-presenter, with Michael Brenner and Daniel Barenboim, of Tanguera is veteran former principal dancer Paul Szilard, who's devoted the latter decades to presenting dance companies - from Alvin Ailey, ABT and Martha Graham - around the world. His name always guarantees dance devotees will be quite satisfied.
Tickets are $45 - $95 and available at the City Center box office, by calling City Tix (212) 581-1212, or online at www.citycenter.org. Premium seating is available. For showtimes and more information, visit www.tanguera-musical.com.

Marilyn Maye and More Mercer
In her return engagement, through October 17, at the Metropolitan Room, the sensational singing marvel covers more moods of legendary composer Johnny Mercer in Marilyn Maye Presents More Mercer.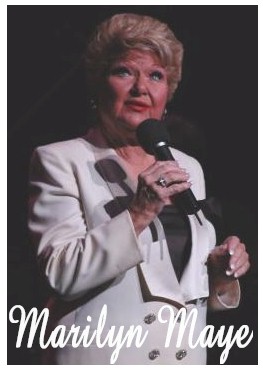 Recently Miss Maye was asked why another compilation of Mercer music so soon after her last Metro engagement where she debuted to great acclaim Mercer, the Maye Way. "It was an easy question," she laughs heartily. "Johnny's lyrics, his incredible inner rhymes, it's my kind of music. There are gorgeous ballads I can get my teeth and voice into. There are whimsical tunes that are fun for me and the audience. You must know by now that with me, it's always a party."
There'll be dozens of songs with such lyricists as Arlen, Carmichael, Ellington, Kern, Mancini, Raskin, Strayhorn and Warren. Tunes will include "Come Rain or Come Shine," "Fools Rush In," "I Remember You," "Laura," "Satin Doll," "Skylark," "Tangerine," "That Old Black Magic," "Too Marvelous for Words," and "You Must Have Been a Beautiful Baby."
"Johnny was in many ways," adds Miss Maye, "a tortured soul and it's easy to find the drama in his lyric text. I don't know another composer who provides the perfect music to show the many aspects of the how I enjoy performing."
Miss Maye is accompanied by Ted Firth on piano, Tom Hubbard on bass, and Jim Eklof on drums.
Showtimes vary [no performance October 15], $30 cover, two-drink minimum. Visit www.metropolitanroom.com for reservations or call (212) 206-0440.

Get On the Bus
The Broadway community will play a prominent role in Washington in tomorrow and Sunday's National Equality March and demonstrations, where, hopefully, record-breaking citizens from throughout the U.S. will make their voices heard to President Obama and Congress on the importance of taking action on LGBT rights.
Hair's Sunday's matinee has been cancelled so the entire cast can march with the large contengent of theater artists busing down. Stephen Schwartz and Wicked producer David Stone are among those sponsoring buses.
The focus of events, featuring numerous speakers such as Milk writer/director Dustin Lance Black, NAACP exec director Julian Bond, comedienne Kate Clinton, NYC Council Speaker Christine C. Quinn, and Judy Shepard, activist mother of Matthew Shepard, is to promote equal protection in all matters governed by civil law in the 50 states.
Issues include legislation to repeal of the Defense of Marriage Act (DOMA) in order that every marriage has equal federal rights; the repeal of the military Don't Ask, Don't Tell policy; the implementation of an Employment Non-Discrimination Act; adoption rights; hate crimes legislation; and immigration reform that recognizes same-sex couples.
Producer Robert Carreon is poignant in his support of the March. "Broadway has become a closer knit community," he stated. "We're all in this together. Think about it. If Jordan Roth had been appointed Jujamacyn president 10 years ago, would he have been talking about his partner and son? Could such openly gay actors such as Neil Patrick Harris, Cheyenne Jackson, Cherry Jones, and Nathan Lane be who they are today? By supporting equality for all, we provide the same comfort level to those who still suffer prejudice and discrimination."
For information on events and how to participate, even hitch a ride on hundreds of buses, go to www.equalityacrossamerica.org.

Rediscovered TV Musical Gems
As part of the NY Musical Theatre Festival, tomorrow and Sunday the Paley Center for Media [25 West 52nd Street, between Fifth and Sixth Avenues] will screen a sampler of musicals written exclusively for television.
Before there was Company and Boeing Boeing, there was The Bachelor [1956], with music and lyrics by Steve Allen [including "This Could Be the Start of Something Big"] plus additional songs by Ervin Drake. It will screen Saturday at 1 P.M.
The plot centers on a 37-year-old bachelor ad exec, played by Hal March [emcee, the legendary $64,000 Question, can't make a commitment to the women he keeps dangling. Sassy secretary, the inimitable Carol Haney [Tony winner, Pajama Game], arranges for the women to meet and force his hand. He imagines life with the Girl in the Grey Flannel Suit, famed chanteuse Julie Wilson, his young culture-starved model played by emerging sex symbol Jayne Mansfield, or a sleek socialite, Georgann Johnson. Dancer extraordinaire Peter Gennaro if featured. Miss Wilson, who sings two songs in the 90-minute program, will attend.
The Saturday 3 P.M. slot will be Hallmark Hall of Fame's Hans Brinker, or the Silver Skates [1958] with music and lyrics by Hugh Martin, and direction by Sidney Lumet. Teen heartthrob Tab Hunter, Peggy King, Olympic skating champion Dick Button, Basil Rathbone, and Carmen Mathews are among the stars of this lavish production, which was telecast live. The program set a record for HHOF telecasts [11.5-million homes] that remained unbroken for two decades. Miss King, Button and several chorus members will attend. A Q&A with Sirius XM On the Aisle host Bill Rudman will follow.
Sunday, at 1, is a loose adaptation of Lewis Carroll's classic Alice Through the Looking Glass [1966] with songs co-written by Moose Charlap. Jimmy Durante, Nanette Fabray, Ricardo Montalban, Agnes Moorehead, Jack Palance, and Tom and Dick Smothers star with Judi Rolin as Alice.
At 3 P.M., Armstrong Circle Theatre's two-hour adaptation of Rodgers & Hammerstein's Carousel [1967] screens. It stars Robert Goulet, Mary Grover, Pernell Roberts and, as the starkeeper, Charlie Ruggles. Veteran Broadway music man Jack Elliott music directs. Choreography is by the legendary Edward Villella. In addition, there'll be rarely seen 1945 film of members of Carousel's original Broadway cast performing dances choreographed by Agnes de Mille.
The screenings are included with museum admission.

Last Chance
Tomorrow's your last chance to catch Katharine Hepburn: In Her Own Words, the intimate exhibition at the New York Public Library for the Performing Arts at Lincoln Center of artifacts from her correspondence, photos, posters and a video program of such stars as Zoe Caldwell, Marian Seldes, and Sam Waterson reading letters Miss Hepburn wrote and received. Vincent Astor Gallery. Enter from the Plaza or Amsterdam Avenue between 64th and 65th Streets. Free.
Ellis Nassour is an international media journalist, and author of Honky Tonk Angel: The Intimate Story of Patsy Cline, which he has adapted into a musical for the stage. Visit www.patsyclinehta.com.

He can be reached at [email protected]





Why are you looking all the way down here?
For more articles by Ellis Nassour, click the links below!

Previous: The 47th NY Film Festival; BC/EFA's Flea; Last Chance; Congrats; Food for Thought Heats Up

Next: Chita Onstage and On CD; Broadway Cabaret Festival: Linda Eder, David Merrick; Showstoppers; Peter Gennaro Tribute; More

Or go to the Archives