Get thee to the City Center box office. Don't walk, run! Encores! season finale of the eagerly awaited concert of Sondheim and Laurents' unconventional musical satire, Anyone Can Whistle, with only five performances April 8 - 11, appears to be a hit before it opens. Already there's talk of a Bway transfer. Ticket sales have been brisk. Buzz is international. There've been ticket requests from as far as the U.K., Germany, and France!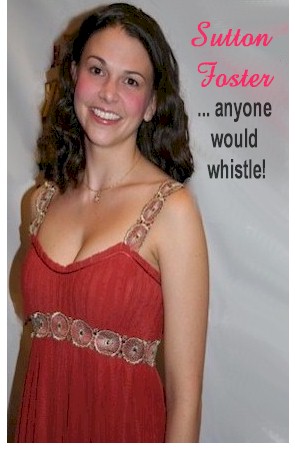 This Encores! has special relevance, coming on the occasion of the composer's 80th birthday and amid numerous salutes such as the renaming of the Henry Miller's to the Sondheim.
ACW, termed "an experimental satire," took aim at every target on the American cultural scene -- conformity, psychology, race relations, greed, religion, and politics.
Tony and DD-winner Sutton Foster, three-time DD and two-time Tony winner Donna Murphy, and three-time DD-winner and multiple Tony-nom Raúl Esparza fill the roles played by Lee Remick, Angela Lansbury, and Harry Guardino in the original 1964 production, with an original book by Laurents, who directed. Choreography was by the late Herbert Ross [House of Flowers, Finian's Rainbow, I Can Get It for You Wholesale, On a Clear Day...]. His sole Tony nom was for ACW, and also was the show's only nom.
Sutton plays uptight nurse Fay Apple; Murphy portrays corrupt mayor Cara Hoover; and Esparza is town sanitarium second in command Dr. J.Bowden Hapgood.
This is the first remounting of the musical, originally done in three acts. Three-time Tony and Drama Desk nominee Casey Nicholaw [up next with Minsky's] is directing/choreographing.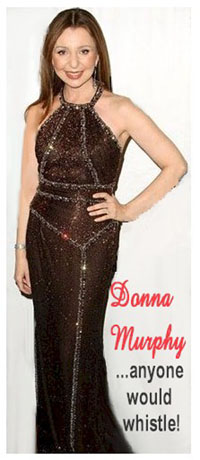 At the recent Drama League gala saluting Miss Lansbury, Murphy stopped the show, as Miss Lansbury did early in Act One, with her saucy rendition of "Me and My Town." She was very excited to discuss playing the role. "It's such an incredibly well-written role, with lots of bite, in such a legendary show that, perhaps, was simply way ahead of its time."
As fate would have it, Murphy is in the cast, but there was a brief moment as casting began when it didn't look as if she would be. "There were some things in the works," she said, "and I kept pushing for an answer, It didn't come. So I didn't think I'd be able to do this Encores! and made my regrets. Then, for the next two nights I couldn't sleep and all I did was cry. Shawn [her husband] said, 'What's wrong with you?' and I explained I thought I'd made the wrong decision. He said, 'Then make the right one!' So here I am. It will be a memorable experience, and getting to work with Steve again [Passion on Bway; Follies at Encores!] is just the icing on the cake."
ACW had pedigree, especially with Laurents famous for Gypsy, not to mention Sondheim who was following not only WSS, but also Gypsy, and Funny Thing... The late Miss Remick was a major movie star and making her return to the stage 13 years after her Bway debut in the three-nights-only comedy Be Your Age [written by Mary Orr, who wrote the story that became About Eve.
Miss Lansbury, a major movie star since her early teens, had just wrapped almost a year in Shelagh Delane's hit A Taste of Honey. Sondheim has often said that Laurents had had his one on Miss Lansbury for a long time, and really pushed for her. But who knew she could do farce and sing?
The wild card was Harry Guardino, not known to be a singer but who was a noted film character actor who had played featured roles on Bway since 1953.
Anyone Can Whistle opened nearly a half century ago, April 4, 1964, at the Majestic, closing after nine performances. The critics were divided, some baffled. The masses didn't line up at the box office. But a legend was instantly born. The title song and "With So Little to Be Sure Of" survived as theater classics. "There Won't Be Trumpets," cut from the show and, if you can believe, replaced by a dramatic monologue. It later became a classic Miss Remick, Barbra Streisand, Bernadette Peters, and Mandy Patinkin. It was included in Craig Lucas and Norman René's Sondheim revue of songs from S.S. shows that landed on the cutting room floor, Marry Me a Little.
The rarely heard complete score is a riot of jazzy, show-biz razzmatazz, waltzes, gospel numbers, and Bway pastiche, as full of variety and surprise as the show that gave birth to it. Songs include "A Parade in Town," "Miracle Song," "I've Got You to Lean On," "Simple," "See What It Gets You," "Come Play Wiz Me," and "Everybody Says Don't."
The story, trimmed by a fourth for Encores!, takes place in a town so broke, only a miracle can save it. Its politicos scheme to bring back prosperity - and kickbacks from businesses. The town's booming business is Dr. Detmold's Sanitarium for the Socially Pressured, called "The Cookie Jar." Mayoress Cora Hoover Hooper, the town's richest person and wildly unpopular, laments the situation. To save the town, the politicos stage a miracle, which results in a latter-day Lourdes, with "pilgrims" flocking there for a cure from a spring flowing out of solid rock, or so it seems. Hooper promises they'll be anything except themselves - with payment of a fee.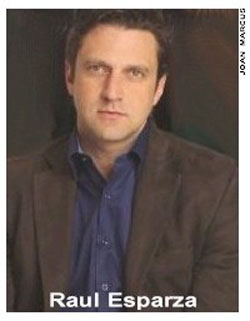 That the miracle is fake doesn't bother many. However, Nurse Apple bristles at the scheming and brings her "Cookie" charges to the spring for a cure. When they are refused, pandemonium breaks out and they are arrested. Apple escapes and returns in the guise of a French sexpot and falls for the sanitarium's new shrink, Dr. Hapgood. She longs for a miracle of her own -- to be able to whistle. Will the hero actually come to her rescue and save her and the rest of the town just in the nick of time?
Rob Berman, celebrating three seasons with Encores!, is music directing with the original orchestrations of the brilliant Don Walker [numerous shows from The Ziegfeld Follies of 1936, By Jupiter, and A Connecticut Yankee..., to Carousel, Finian's Rainbow, Call Me Madam, Pajama Game, and Fiddler] and the full compliment of the Encores' orchestra.
The concert co-stars Jeff Blumenkrantz [Tony nom'd for his musical contribution to Urban Cowboy] as treasurer Cooley; John Ellison Conlee [Tony nom'd for The Full Monty, playing police chief Magruder; Edward Hibbert as Comptroller Schub; and an ensemble of 24.
Encores! sponsor is Newman's Own, with major support from Perry and Martin Granoff, Mary Jo and Ted Shen, and the Stephanie and Fred Shuman Fund for Encores! Jack Viertel is Encores! A.D.
Tickets for ACW are $25 - $95 and available at the City Center box office, through CityTix at (212) 581-1212, and online at www.NYCityCenter.org.

Old is New Again
Roundabout has an Off Bway winner in Gordon Edelstein's acclaimed production from New Haven's Long Wharf Theatre of Tennessee Williams' groundbreaking and haunting memory play, The Glass Menagerie, which has received a Lortel Award nom as Outstanding Revival, Play.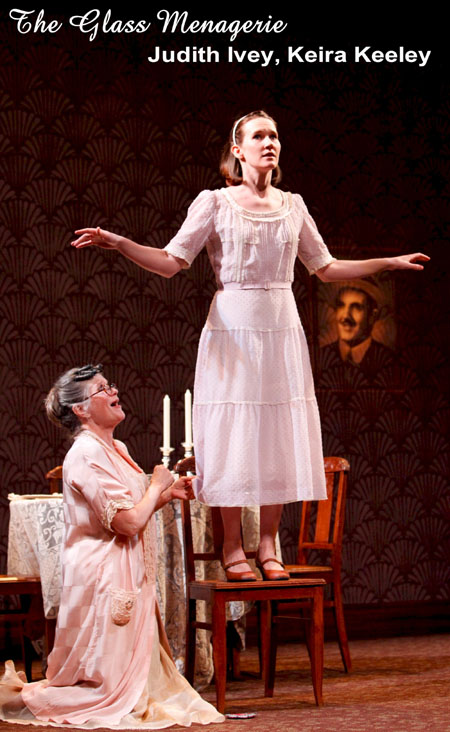 It's hard to imagine Judith Ivey topping her recent portrayal of Ann Landers in The Lady with All the Answers, but she takes the classic character of Amanda Wingfield and dusts off the cobwebs to breathe new life into it.
From its auspicious Bway premiere in 1945, directed by Eddie Dowling - the sometime writer, lyricist, composer, and designer who also played the role of Tom - and Margo Jones, who directed the playwright's Summer and Smoke and produced Inherit the Wind, the esteemed Laurette Taylor has maintained ownership of the definitive portrayal for 65 years. That might all change now.
Her critically-acclaimed performance, and the performances of the excellent co-stars - Patch Darragh, Keira Keeley, and Michael Mosley, not to mention Lortel nom'd Outstanding Director Edlestein's reimaging might become the measure by which future productions are judged.
Ivey had big shoes to fill: Miss Taylor, Maureen Stapleton in the first and second revivals [1965 and 1975], Jessica Tandy [1983], and Julie Harris [1994]. Each of the revivals was terribly short-lived. Some may wish to include Jessica Lange's 2005 portrayal in the longest-running revival, 120 performances. However, Ivey's performance and this Glass Menagerie could have a long Bway run in the right theatre.
While the writing is bittersweet, often very dramatic, often very funny, in most productions it feels stilted. Here, in the hands of Ivey and company, it's quite real. And though you may not have had a mother like Amanda Wingfeld, you probably knew someone who did - especially if you are from the South.
Ivey, a Lortel nom for Outstanding Actress, is so grating as the much too doting mother, that you want to wring her neck to shut her up; however, and with great panache, she brings Amanda to life as she has rarely been brought before. Notice her never subtle mannerisms, particularly the small things [for instance, the way she purses her lips when she emits those stares of death; and the way she wipes the coffee cup after every sip just like all genteel Southern belles of a certain age still do].
At times, with all her talk of gentleman callers, she even seems to take on the persona of Blanche Dubois, especially in her ruinations about the ole Blue Mountain, Mississippi, plantation of old, even a little Scarlett O'Hara and Mama Rose.
It's good to have Ivey back onstage has been sorely missed. She directed last year's short-lived Second Stage production of David Kirshenbaum/Jack Heifner's VanitiesThe American Dream and The Sandbox, and her Sally Durant in Roundabout's 2001 Follies are still memorably etched.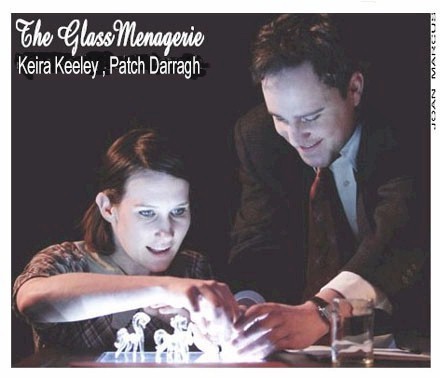 Hers isn't the only dazzling performance in this perfectly-cast revival. Patch Darragh, a Lortel nom for Outstanding Actor, as restless son Tom who's mad as hell and can't take it anymore and who's on the reckless path to repeat the mistakes of his father, is a revelation. His last major role was Doc Porter in Roundabout/Kathleen Turnner's 2008 bombastic revival of Beth Henley's Crimes of the Hearts. There wasn't a hint then that he could give such a performance of pent-up frustration and often silent rage that's eating him alive.
Michael Mosley as Jim O'Connor, the long-awaited Gentleman Caller, and arrives in what would have been Act Three with some much-needed change of pace, energy, and comic relief in a classic that runs on much too long. It could easily have been trimmed by the master by 20 minutes.
In her first major role, it would appear that a star is born in Keira Keeley. Her heartbreaking portrayal of crippled, disastrously shy daughter Laura, who lives in a fantasy world and is as fragile as her glass menagerie collection, will be forever etched in your memory. Many times, especially doing quiet and silent moments, she reminds so much of the very young Cherry Jones as Kitty Chase in her second credited Off Bway role in Michael Weller's short-lived 1984 The Ballad of Soapy Smith at the Public. You have to wait a long time for all her pain to go away and for her to smile, but her Act Three reaction to a compliment from her Gentleman Caller emits a radiant beam that uplifts her [and our] heart which is no longer a lonely hunter.
Barring further extensions or a move, this Glass Menagerie plays through June 13 at Roundabout's Laura Pels Theatre/Harold and Miriam Steinberg Center for Theater on West 46th Street.

This Sunday
There'll be a festive 2:30 P.M. Easter Bonnet contest prior to Easter Sunday's matinee of Jon Marans Lortel-nom'd for Outstanding Play, The Temperamentals at New World Stages. Tickets are $29 [available only at the box office using the code: TERAD310] and include a cocktail and chances to win prizes, such as tickets to Love, Loss and What I Wore. Thomas Jay Ryan and Lortel nom Michael Urie star, respectively, as homosexual activist and Communist sympathizer Harry Hay and his lover, innovative Viennese couture designer Rudi Gernreich.
The TalkOUT following this Monday's Temperamentals performance headlines David Hyde Pierce and TV writer/exec Brian Hargrove. Lortel nom'd playwright Jon Marans will moderate.
Urie and Marans will participate in the free New Directions for Gay Theater seminar at the Snapple Theatre Center's Jerry Orbach Theater [210 West 50th Street at Broadway] on April 11. Doors will open at Noon for networking and complimentary continental breakfast and coffee. There will be panels from 12:30 - 2 P.M. The Off Broadway Alliance, an organization of producers, general managers, venue owners, press agents and marketing personnel, is presenting the seminars focused on the culture, business and history of Off Bway theater. The panel will feature Christopher Sieber, Leslie Jordan [author/star of My Trip Down the Pink Carpet], and Joseph Zellni, composer of Yank!. Patrick Healy, NYTimes theater reporter will moderate. Reservations are mandatory and can be made until April 9 by going to www.april11obaseminar.eventbrite.com/.

Free Dancers Seminar
Career Transition for Dancers [CTFD] is sponsoring Stepping into Hope and Change, a free all-day career development seminar for dancers, Thursday at Actor's Equity audition center. Registration begins at 9:30 A.M. The first program, at 10, features James Fayette, former principal dancer with NYC Ballet, who's currently American Guild of Musical Arts NY-area dance exec. Breakout sessions will follow, exploring such topics as survival work and exploration of new careers. Lunch will be provided.
The afternoon sessions begin at 2:15 with speaker Karen Giombetti, former Bway hoofer dancer who recently opened a PR firm. Additional breakout sessions will follow. Reservations, for the day or individual sessions, can be made by calling (212) 764-0172 and online at [email protected]. For more information, visit www.careertransition.org.
Partner organizations for the event include Actors Fund-Dancers' Resource, Dance/NYC, Dancers Over 40, the Harkness Center for Dance Injuries, NY Foundation for the Arts, Volunteer Lawyers for the Arts, and Actors' Equity. CTFD has offices in NY, L.A., and Chicago with resources "to assist professional dancers in identifying their unique talents in preparation for establishing new careers when dance is no longer an option."

Last Chance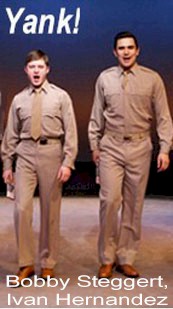 It's your last chance to catch one of the standout gay-themed productions in this season of numerous gay-themed shows, Joseph and David Zellnik's Yank! A WWII Love Story, Lortel nom'd for Outstanding Musical - at the York Theatre Company at Saint Peter's [Lexington and East 54th Street]. It's been one of the company's biggest box office bonanzas, but finally must close on Sunday. The good news is that the dedicated work of a number of producers has resulted in the news that this show with great heart - and it's right-on 40's era score and 12-member cast - will have a second life on Broadway.
Yank! chronicles the off/on, rocky relationship between two servicemen against a backdrop of fear, prejudice, courage and survival. It took the Zellnicks 10 years to get their show up at the 2005 NYMF, then regionally, and to the York. Longtime festival play/musical and regional director Igor Goldin is at the helm.
The outstanding cast is headlined by Bobby Steggert's Stu, who's totally love-smitten for barracks bud Mitch, portrayed by Ivan Hernandez. In a stunning omission, neither were nom'd by the Lortels. The all-purpose woman in the soldiers' lives is marvelously essayed by multi-talented Olivier and DD nom Nancy Anderson. And there's a surprise in the show: Jeffry Denman, straight out of White Christmas on Bway and on tour, plays against type and isn't so straight anymore as wayyyyyyy out there gay 'n proud - and tap dancing - Yank Magazine writer Artie. Denman is also Lortel nom'd as choreographer.
The York engagement has been visited by numerous military veterans who've told their stories of coming out under fire in the long ago era before Don't Ask/Don't Tell. However, as an aside, if some of the composited events and characters in the musical are to be believed, it appears gays not only weren't so closeted but were not only designing those Navy whites and literally running Uncle Sam's Army! But, then, that's the nature of theater. Ironically, in spite of the military's policy then, there were few generals and ship captains, not to mention, battle filmmakers that didn't have a gay onboard in a top position or in command.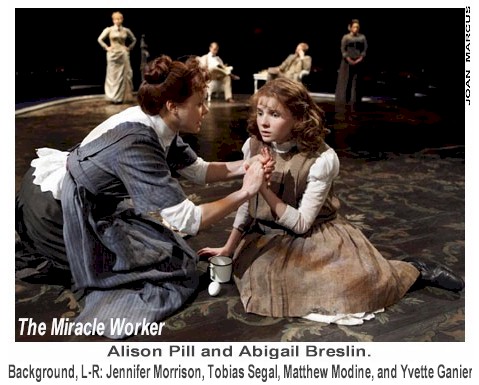 However, lights will go out following Sunday's matinee of the Bway revival of William Gibson's classic Helen Keller biographical 19th-century period drama, The Miracle Worker. It closes a $2.6-million loss after 38 performances and a valiant struggle to survive. Some questioned director Kate Whoriskey's in-the-round staging at Circle in the Square, but it worked for me. Oscar nom Abigail Breslin [Little Miss Sunshine], in her Bway debut, gives a monumentally moving performance uttering guttural sounds and two syllables. Alison Pill [Reasons to be Pretty] stands her ground as Annie Sullivan, the teacher with a troubled past who comes to Alabama to do battle royal with Helen to teach her sign language. Veteran actor Matthew Modine is making a memorable Bway debut as Helen's father. They receive excellent support from Jennifer Morrison as Helen's mom and the delightful Yvette Ganier as family retainer Viney. Tony and DD-nom Elizabeth Franz [Brighton Beach Memoirs] is featured as Helen's aunt.

Y'all Come, Y'all Hear
How about some Southern Food for Thought on Tuesday at the Paley Center [25 West 52nd Street, between Fifth and Sixth Avenues] as FFT takes theatergoers on a journey to the Deep South of Tennessee Williams, Horton Foote, and soul fixin's?
The appetizer, at 2 P.M., will be rare footage from the Paley Center's archival collection of Lillian Gish in Foote's acclaimed The Trip to Bountiful and an interview by FFT's A.D. Susan Charlotte with the playwright about the film adaptation. The main course, at 2:15, will have a lot of good ole Southern-style revenge on the plate: Foote's one-act The One-Armed Man, set in 1928 in a Texas cotton gin; and Williams' rarely performed 27 Wagons Full of Cottton [brought to the screen as the controversial Baby Doll], set in Blue Mountain, Mississippi, where a cotton gin has been burned to the ground.
At 3:15, wine and hors d'oeuvres - but no mint juleps, fried chicken, or collards - will be served and there'll be a meet and greet with the cast members Lisa Bostnar, Michael Citiriniti, Sam Coppla, Kevin Stapleton and director Antony Marsellis. Tickets are $65 [$55 for new members, who, in the spirit of good, old-fashioned Southern hospitality, can also bring along a guest to this event] and available by calling (646) 366-9340.

A-List Artistry
New York Festival Of Song will present its 2010 gala, Let Yourself Go, a celebration of the musical legacy of Irving Berlin, April 12 at 7 P.M. at Carnegie Hall's Weill Recital Hall. Headliners will include Kate Baldwin, NYFOS regular and Tony-winner Judy Kaye, Howard McGillin, Terri White, NYFOS A.D. Steven Blier, and associate A.D. Michael Barrett. The concert will be followed by dinner at the Russian Tea Room.
Gala tickets are $750 - $1,000, with some individual tickets based on availability, can be purchased at www.nyfos.org or by calling NYFOS at (646) 230-8380.

Recycling with an All-Star Line Up
More stars than there are in the heavens, as M-G-M used to describe its studio roster will be on hand for Hand Theatre Company's Broadway Recycled, an Earth Day concert, benefiting the group and the Broadway Green Alliance, at Joe's Pub, April 18 at 7 P.M. Among the headliners will be Mario Cantone, Erin Davie, Jeffry Denman, Jerry Dixon, Kathy Fitzgerald, Josh Grisetti, Ann Harada, Tyler Maynard, Kerry O'Malley, Anthony Rapp, and composer Joseph Zellnik.

The event showcases artists performing songs cut from musicals, "songs that shouldn't go to waste!," from such shows as Altar Boyz, Avenue, Company, High Fidelity, A Little Night Music, Next to Normal, 9 to 5, Once on This Island, Rent, Taboo, Yank!, and numerous others sung by actors who appeared in the shows.
At Hand Theatre, founded by A.D. Daniel Horrigan and exec director Justin
Scribner, has a mission to produce "green," using environmentally friendly means and as few materials as possible. Tickets are $30 [$35 at the door] and $100 [premium seating] and available by calling (212) 967-7555 or at www.joespub.com. For more information, visit www.athandtheatre.com.

Musicals Revisited
Sony Masterworks has launched MasterworksBroadway.com, a comprehensive site "where show tunes take center stage." the site celebrates America's unique art form and documents the history of cast albums from Finian's Rainbow [1947] to 2009's Grammy-winning CD of the Tony and DD-nom'd revival of WSS.
Columbia and RCA Records, now Masterworks Broadway, has preserved musicals winning 265 Tonys, 450 Tony noms, and 27 Grammys. Elements of the site will include hundreds of never-before-seen recording session photos, a weekly blog by Peter Filichia, a streaming library of cast recordings, and podcasts with such notables as Stephen Sondheim, Jerry Herman, Angela Lansbury, and Bernadette Peters.
The Masterworks Broadway catalog includes, among numerous Bway and Off Bway shows: Annie, Anything Goes, Cabaret, Camelot, A Chorus Line, Fiddler on the Roof, Gypsy, Hello, Dolly!, A Little Night Music, My Fair Lady, Nine, Oliver!, The Sound of Music, South Pacific, Sweeney Todd, and Sweet Charity.
Throughout April, register for prizes in the "You Gotta Get A Gimmick" sweepstakes.
Daily giveaways include a trip for two to NYC for a Broadway show, the entire Masterworks Broadway catalog of over 275 CDs, signed copies of Kristin Chenoweth's A Little Bit Wicked and her CD A Lovely Way to Spend Christmas, and a framed pigment print of Gwen Verdon from Sony's archives/ICON Collectibles. Tuesdays and Fridays, the site will feature prizes related to the work of Herman and Sondheim, including an autographed CD collection of their works.

Museum Extravaganzas
Circa 1780: An Imperial Silver Service Rediscovered will be on view at the Metropolitan Museum of Art from April 13 - November 7. This is a magnificent and rare surviving imperial silver service used in the Vienna court's lavish banquets featuring elaborate settings.
Just as the glories of King Tut's burial chamber arrive again after 30 years - King Tut in NYC: Return of the King, opening April 23 [through January 2] at the Discovery Times Square Exposition center [joining the massive Titanic exhibition], the Met is displaying objects unearthed by American archaeologist Theodore Davis in 1908 in Egypt's Valley of the Kings in The Funeral of Tutankhamun , through September 6.

Drama Desk Nominations
Tony and Drama Desk winners Brian Stokes Mitchell and Cady Huffman will announce the Drama Desk noms on Monday, May 3 at 9:30 A.M. at a press conference at the New York Friars Club. William Wolf is DD president, Robert Blume of Blume Media Group is exec producer of the DD Awards; and Barbara Siegel is Nominating Committee chair.
Mitchell, serving his fourth term as Actors Fund president, won Awards for the Kiss Me, Kate revival; and was Tony and DD-nom'd for Ragtime, King Hedley II, and the Man of La Mancha revival. Huffman won Awards for her role as Ulla in The Producers; and was Tony nom'd for her role as Ziegfeld's Favorite in The Will Rogers Follies.
Nominees will be feted to a reception on May 6 at Plataforma Churrascaria Rodizio, the famed Brazilian steakhouse at 316 West 49th Street. The Awards will take place on Sunday, May 23 from the Concert Hall of the LaGuardia High School for the Performing Arts at Lincoln Center. TheaterMania.com will webcast the event.
Ellis Nassour is an international media journalist, and author of Honky Tonk Angel: The Intimate Story of Patsy Cline, which he has adapted into a musical for the stage. Visit www.patsyclinehta.com.

He can be reached at [email protected]





Why are you looking all the way down here?
For more articles by Ellis Nassour, click the links below!

Previous: Broadway's Beloved Patti LuPone to Host the 55th Annual Drama Desk Awards May 23

Next: Cirque du Soleil's OVO Has Brazilian Flair; Deborah Colker; CduS's Banana Spheel Slips Into Town; Announcing the Tony Nominations; Zero Hour Extends; A Starry Career Transition Gala; Benefits; New to DVD

Or go to the Archives