In Patti LuPone: A Memoir [Crown Archetype; Hardcover, 336 pages; 100 photographs, including an eight-page four-color insert, Index; SRP $26; Kindle version, SRP $14], Bway's ultimate and most colorful star takes readers on a blistering journey through her mostly acclaimed career.
LuPone, with the characteristic bluntness, passion, and self-depreciating humor you would expect from our musical theater treasure and a musical theater diva, and with the help of veteran writer Digby Diehl, recounts her not always pleasant journey to stardom. She's the onsummate artist; however, not to be fooled, everything, she admits, wasn't always coming up roses.

There were battles, professional and personal, some well-documented, some secret till now. LuPone isn't shy about throwing the baby out with the bathwater. She vividly expresses not only her innermost feelings but also her famous temperament. It doesn't appear that she holds back on any points or leaves anything out.

It's a "warts and all," "trials and tribulations" telling, and rarely is a halo hovering above her head. What nerve she has to quote even her worst reviews!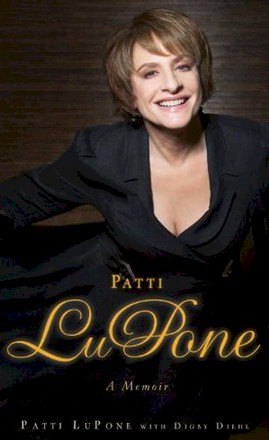 In total, there are 20 chapters, ranging from a Prologue about the 2008 opening night of Gypsy, to her L.I. years, early auditions, "making of an actor," her Juilliard terms, [then comes the hard-hitting, sometimes brutal tales as in]
The Baker's Wife, or Hitler's Road Show, working with David Mamet, Evita, The Cradle Will Rock, Les Miserables, LBJ, Anything Goes, Sunset Boulevard, right up to the Gypsy's closing night.

Among the many celebrity comments about Memoir, Alec Baldwin wrote: "For some rare performers, there's a place beyond commercial success, popularity with audiences, and honors within an industry. A special place where they are both respected and adored--even envied--by other performers for their wealth of talent. These are actors who sing, as opposed to singers who act. They bring an actor's range of thought about character and truth and psychology. Among them, none has more talent, more courage, and more emotive power than Patti LuPone. When Patti LuPone comes on stage, you don't always know what will happen, but you know it will be among the greatest work by any stage actress in theatre, ever."
LuPone takes insightful looks at her friendships and alliances, her "acting process" for such career-defining roles as Evita, Fantine in Les Miz, Reno Sweeney in LCT's lavish Anything Goes, Norma in Sunset Boulevard, Mrs. Lovett in Sweeney Todd, and, of course, her ultimate challenge in the role she was born to play, Rose in Gypsy.
Did anyone expect Patti LuPone to be unable to grab and hold a reader's attention just as she has done with thousands of theatergoers? I don't think the expectations were as high as the end result.
LuPone knows how to capture an audience. She makes an easy transition from stage to page, writing with wit, flamboyant energy, and a theatrical flair.
Sometimes, she's like a bull in a China shop or a bloodied boxer in the ring but on the last breath. The pages are filled with colorful and sometimes off-color anecdotes, as is especially here assessment of her co-star Topol in the ill-fated Baker's Wife, and his replacement, Paul Sorvino.

The chronicling of her ascent to stardom in Evita and the backstage goings on during production on the West End Sunset Boulevard reads like a theatrical thriller. After being handpicked for the role of Norma and reaping untold acclaim, she was unceremoniously fired. It's a text book chapter on show biz loyalty, and Lloyd Webber's lack of grace and PR logic. It cost him dearly; and LuPone made out swimmingly. She had the last laugh: becoming the first American to be honored with the Olivier Award.
Patti LuPone recounts discovering her calling at four and knew that she was destined for the stage. A prodigiously gifted child, she began in her teens when she and her twin brothers performed as the LuPone Trio.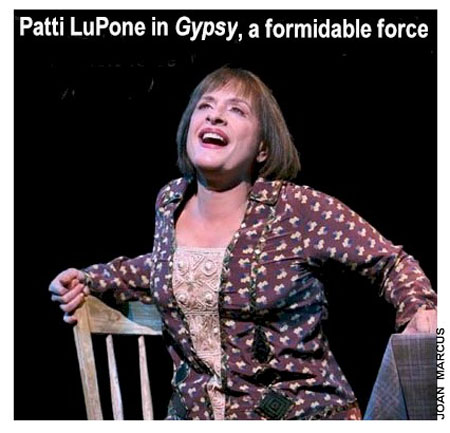 She received a 1968 scholarship to the inaugural class of John Houseman's new Juilliard Drama Division, where she explains she was "overwhelmed with fear" and where she heard near-constant criticism from instructors. She toured with Houseman's Acting Company from 1972 to 1976, and made her Bway debut in 1973 [in repertory revivals of Three Sisters as Irina and The Beggar's Opera as Lucy, cast by John Houseman, then A.D. of the City Center Acting Company]. Early success landed her a four-year stint on TV's Life Goes On, which wasn't always a happy experience.
LuPone made her auspicious Bway The much-honored LuPone, whom the NYTimes' Jesse Green referred to as "the musical star built for another age, an Ethel Merman without portfolio."
Of her performance in Gypsy, this writer wrote: "Once she hops on the bike and revs the engines; once she stokes the furnace and reaches full speed ahead; once she takes off and reaches maximum throttle and roars into orbit, the luminous Patti LuPone is unstoppable as she gives the performance of several lifetimes ... With her astounding performance, she can hang her portfolio with pride right next to Merman's star."
LuPone's recent credits include her debut with LAOpera in Weill-Brecht's Mahagonny, the world premiere of Jake Heggie's opera To Hell and Back with SF's Philharmonia Baroque Orchestra; and a multi-city tour of her theatrical concert, Matters of the Heart.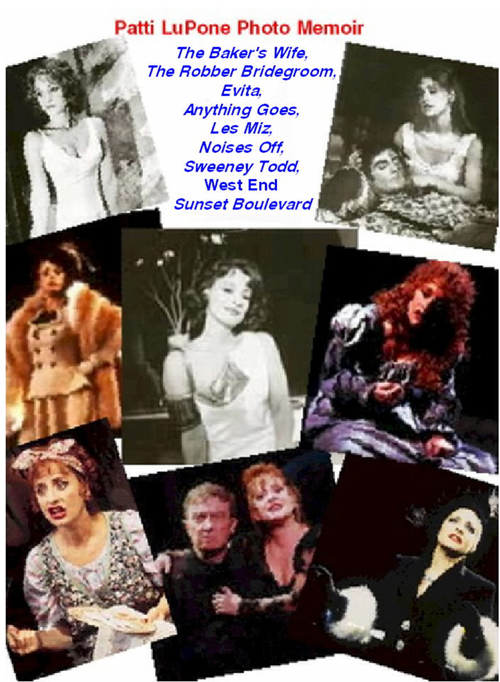 She received the 2009 Tony, DD, and Outer Critics Circle Awards for Best Actress in a Musical for her performance as Rose in Gypsy, which she originated at City Center Encores! and Chicago's Ravina Festival.
Lupone was also the recipient of the Best/Outstanding Actress, Musical, Tony and DD for her title role Rice/Lloyd Webber's Evita; Tony and DD Actress, Musical, noms for the Sweeney Todd revival; Tony and DD Actress, Musical, noms for LCT and Porter's Anything Goes; Tony and DD Featured Actress, Musical, noms for the short-lived Uhry/Waldman Robber Bridegroom, based on the Eudora Welty novella and which co-starred Kevin Kline; and a DD, Featured Actress, Play, nom for Mamet's The Old Neighborhood.
The Mahagonny cast CD won two Grammys, Best Classical Recording and Best Opera Recording. She has toured in the concert An Evening with Patti LuPone and Mandy Patinkin. The latter was, of course, her Evita co-star in the role of Che. Her solo concerts include Matters of the Heart, Coulda, Woulda, Shoulda and The Lady with The Torch. The latter is LuPone's latest CD [Ghostlight Records].


She's been nominated for an Emmy, won two Grammys, and has numerous theater, film [including a wonderful turn in the invented role of Boolie Werthan's wife Florine in Driving Miss Daisy], TV, one-woman show, and club act credits. She's a five-time Tony nom and two-time winner; and five-time DD nom and three-time winner.
Elaine Paige

Memories, Celebrating 40 Years in the Theatre, a sort of career memoir, not autobiography, by the U.K.'s First Lady of Musical Theater, is keeping Elaine Paige busy on these shores with the U.S. publication. Celebrating more than 40 years in show business, Paige on Wednesday sat with theater's most knowledgeable host, Peter Felichia [author of the new book Broadway Musicals, critic, and TM contributor], at B&N Lincoln Square to expand on what's in the book.
[Memories, Oberon Books/Theater Communication Group (TCG), hardcover, 160 pages, Foreword by Andrew Lloyd Webber; 222 color and B&W photos and illustrations, Stageography; alas, no Index, but the book is divided into a chronological order of Paige's shows; SRP $42.] [Some autographed copies are in stock at B&N, Lincoln Square.]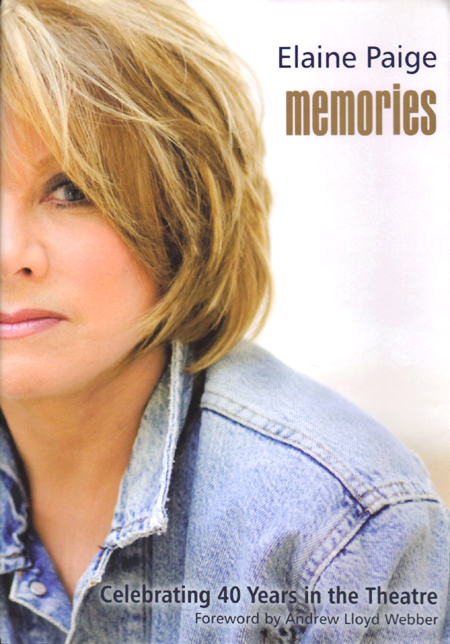 She reminisced of her accidential path into theater, her appearance as an extra in the film of Oliver!, her many roles that provided her stage education [including Billy, where she played opposite Michael Crawford, whom she speaks of quite frankly in the book], to her eight auditions for Evita, the aftermath of fame she hated and wasn't prepared for, getting to know Tim Rice and Andrew Lloyd Webber, and roles in some of theater's most iconic and successful shows Hair, Cats [when Judi Dench became indisposed, Paige received a desperate call from Lloyd Webber and was persuaded to take what was considered a cameo role, but with an important song: Grizabella], Chess, and Sunset Boulevard.

Paige, who always regretted not going after a career here, is one of the UK's most successful theatrical recording artists with multiple Gold and Platinum discs lining her walls. She's done over 20 solo albums, performed in concert throughout the world and in TV specials, finally made her Bway debut, and is celebrating the sixth season of her weekly BBC Radio 2 program Elaine Paige on Sunday, which reaches over two million listeners in U.K. and via the internet.
Paige's still radiant beauty - almost like the cutest girl next door or Homecoming Queen just a bit dolled up but sans tons of make-up - is an ice breaker. The overflow crowd quicky warms to her winning smile and self-depreciation. Right off the bat she states that for the longest time she was stuck playing urchins "because, as you may have noticed, I'm short." Even in what appeared to be really rigid, solid steel six inch heels, she's short.
The road to "first lady" was a long one. Soon tiring of chorus roles and always being hired to u/s, she swore off musicals. It was to the point that her beloved agent Libby Glen, a Canadian who spoke in a slow drawl, had to plead with her to audition for the role of Eva Peron, "someone I'd never heard of. I didn't even know where Argentina was!" How Glen announced to her she got the part is hilariously recounted.

Paige was thrown into another stratasphere. She soon began to regret the months of calls backs. "I went out for other shows but never got the roles," she relates. "But my beloved Dad kept saying, 'Not to worry, Elaine, there's always going to be Evita.' I don't know how, but he knew." And that came to be, and her life was forever changed.

She's high-flying adored at home and thought of as one of Britain's theatrical treasures. In 1995 Paige received the Order of the British Empire for services to Musical Theatre.

As a performer, Paige has been at the forefront of the emergence of the British musicals that would rival those by some of Broadway's master talents. She worked with key figures Andrew Lloyd Webber [who wrote the book's Foreword]; Tim Rice, with whom Paige had a long-time intimate relationship; Hal Prince; Abba; and Trevor Nunn. You can add Cole Porter, since she starred in the much-acclaimed Lincoln Center production of Anything Goes on the West End.


In our own sit-down interview, Paige was brutally honest telling of her 40 + years of joys and regrets.
Regarding her "First Lady" title, she says, "That's something I've been given, but I'd like to think I have many years to go. I love what I do. When I'm not doing it, I miss it. I can't imagine doing anything else. In fact, I don't know how to do anything else."
She admits that her lack of height affected her early career. "Until Evita came along, I really struggled to get work." Laughing heartily, she adds, "If Eva had been 5' 10", I don't know where I'd be today!"
Following her 2000 King and I, there was a "big gap" in her English stage work. Then, after a world-wide concert tour, she returned to the West End in 2007 in the title role of The Drowsy Chaperone, "which, sadly, didn't run. We thought it would be a big success. It's the funniest, most wicked and cleverest piece. They changed a lot of the writing to accommodate the fact that I'm not exactly the tallest person on the planet, and that led to a lot of gags and comedy by putting me next to long-legged chorus girls."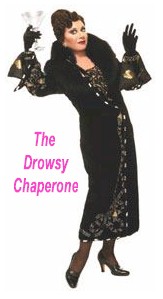 Until Drowsy Chaperone, "Nothing came up that I particularly wanted to do, and I'd been doing concerts worldwide. I enjoyed the idea of being in complete control, how much I would do, when I would do it. And I was able to travel the world. Only here [the U.S.], I haven't worked as much as I'd like. I'd love to do more."

She would love to be back on Bway. The NY City Opera, where she did an acclaimed production of Sweeney Todd, has given her an open invitation to return. "They keep saying, 'Come back, come back' but we're just trying to find the right project."
During theatrical off time, Paige says, "After nearly 40 years, I discovered real life and that there were other things in life other than the dressing room and stage."
Lloyd Webber calls Paige "the consummate professional" who "possesses a belt in areas where no self-respecting angel will ever dare to tread, and the heart to use this God-given voice in a way that imbues it with true emotion."
He made her Bway debut late in the run of Sunset Boulevard an event. "It was a magnificent experience and opened so many doors for me here," Paige enthuses. "The reviews were amazing but, more than that, the company was so welcoming. Alan Campbell, especially."
However, she says she waited much too long. "It was a late personal success and sad I wasn't able to stay and build on it. There were offers to return to Broadway. It wasn't that I wasn't interested. There were personal reasons why I couldn't. Life interrupted. I had to deal with my parents' health issues. That was also why I had a long absence onstage at home. Family must take precedence."
Considering the acclaim she received playing Piaf in the U.K in 1993, it was puzzling to her that there weren't offers to bring the show to Bway. "It didn't happen," sighs Paige. "It's still something I want to do, but I worry about going back when you've done it. Now, there's been the film, which was a worldwide success."
Paige says she prefers moving ahead. "There may be another time to reconsider it, but it's a very demanding role and I'm not 25 anymore!"
She feels live performance is "magic, a life-giving experience. In England, we say 'Doctor theater.' No matter how bad you feel, you step onstage, the lights hit you and you're transported."
Paige states she's very fulfilled "knowing I was part of a new era in musical theater in Britain with Tim and Andrew. Their shows changed everything - not only in British musical theater but worldwide."


Paige in Concert
Though Elaine Paige has appeared in concert in Palm Springs, she's making her official U.S. nightclub/casino debut tomorrow night at 9:30 P.M. in Atlantic City's Borgata Casino's intimate Music Box. She'll perform signature tunes with a 12-piece orchestra from her critically-acclaimed Elaine Paige: 40 Years on Stage," which she toured extensively around the world and which was taped for DVD. Tickets are $55 and $65. To purchase, go to www.theborgata.com.
Paige has been laying down tracks for a CD, Elaine Paige and Friends, with legendary, Grammy-winning producer Phil Ramone for Warner Bros Records. There'll be duets with, among others, Paul Anka, John Barrowman, Michael Bolton, Kenny G, Olivia Newton John, Johnny Mathis, Sinead O'Connor Le Ann Rimes, Jon Secada, Neil Sedaka, and Dionne Warwick.

New York Film Festival

Film Society of Lincoln Center's 48th edition of the New York Film Festival opens tonight and runs through October 10. The 17-day fest will highlight some of the best and, often, most controversial, in international cinema.


This year's Selection Committee, working at a fast and then faster pace since last April, chose from hundreds of entries 28 films from 17 countries by celebrated and veteran directors and fresh indie faces. The main events are in beautifully-restored Alice Tully Hall, which reopend this time last year with a million dollar sound and projection system, with other attractions at Lincoln Center Film's Walter Reade Theatre.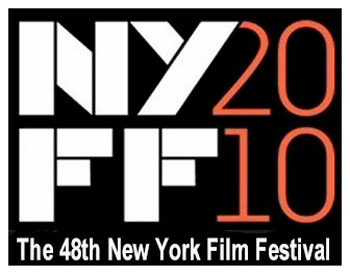 The much-anticipated Opening Night attraction, the first world prem for the NYFF in over a decade, is

David Fincher's The Social Network, about the founding of Facebook and with screenplay by the much-lauded Aaron Sorkin, from Ben Mezrich's controversial The Accidential Billionaires: The Founding of Facebook, A Tale of Sex, Genius and Betrayal. Fncher [Fight Club, Zodiac] directed the brilliant misfire The Curious Case of Benjamin Britton.


"It's exceptionally rare to discover a film that so powerfully captures the spirit of its time," says Richard Peña, Selection Committee chair and Film Society program director. "David Fincher and Aaron Sorkin are a director/writer team, like Lumet and Chayefsky before them, that make this movie not only of the moment, but reflective of larger cultural issues as well, and confirm their position at forefront of contemporary cinema."

Fincher says he and the cast tried to remain objective about the motives of Facebook co- founder Mark Zuckerberg. "I don't think Zuckerberg is an inherently bad person, just one who got caught up in his ambitions and codes - and his perennial desire to always be 'the best' or first. It's sort of ironic that he was such a loner and had such a difficult time making friends when he founded a network for making friends."

Sorkin said they didn't specifically seek Zuckerberg's cooperation and "if we had, I imagine he would say the same thing I would. I don't think he'll be the first in line when the film opens wide."

He added he went to many sources close to the "suspects" to get varying viewpoints and that the film is told from three points of view: Zuckerberg's, co-founder Eduardo Saverin, and those that Zuckerberg and later partner, Napster founder Sean Parker betrayed - and royally screwed. Zuckerberg needs to do a lot more than help Newark's school system if even a tiny bit of his portrayal in S.N. is even 50% accurate. It's lonely at the top is an apt one.

Perennial teen fav Jesse Eisenberg is Zuckerberg, with young Brit and and the next film Peter Parker/Spider-Man Andrew Garfield [Never Let Me Go] as Saverin. Completing the male trifecta is Justin Timberlake.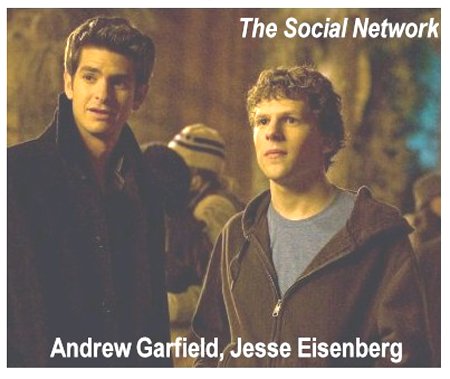 The meatiest female role is not so large but goes to Rooney Mara, who's segueing from the recent Nightmare on Elm Street to the role here of Erica Albright and now filming the English-adapation of The Girl with the Dragon Tattoo, under Fincher and co-starring with Daniel Craig, Stellan Skarsgard, and Robin Wright.

S.N., co-produced by vet Bway producer Scott Rudin and exec produced by Kevin Spacey, opens in theatres October 1, courtesy of Columbia Pictures.

The Centerpiece attraction is Helen Mirren, as Prosper in Julie Taymore's Tempest [Touchstone/Disney] - October 2, with Tully screenings at 7 and 10 P.M. Closing Night will be given over to Clint Eastwood's Hereafter [Warner Bros.], starring Matt Damon and Cecile de France - Tully screenings at 7 and 10 P.M. Hereafter hits theatres October 22.

Among the standout unreelings will be the world prem of Michael Epstein's doc, LennonNYC; Juliette Binoche [Cannes, Best Actress], still stunning but romantically torturing herself in Tuscany, in Abbas Kiarostami's strangely-titled Certified Copy [France/Italy; IFC Films] [stolen in the early part by young Adrian Moore, who plays her precouscious son]; Andreas Lust's marathon performance in Benjamin Heisenberg's The Robber [Austria/Germany]; Mike Leigh's Another Year [UK; Sony Pictures Classics], starring Jim Broadbent, Ruth Sheen, and Leslie Manville; Raul Ruiz's Mysteries of Lisbon; Xavier Beauvois' Of Gods and Men [France; Sony Pictures Classics], winner of the Cannes Grand Jury Prize and based on true incidents involving monks threatened during the Algerian civil war; Olivier Assayas' five-hour + epic in three parts, Carlos [France/Germany; IFC Films], about revolutionary the Jakal; and, hopefully, the Eastwood film.

The Festival is not a contest, but rather a showcase for international cinema. There are no prizes for Best. Programming includes non-competing selections of 28 features and 12 shorts. As a rule, the offerings are top heavy with films that scored well at Cannes.

In addition to the Fest's whipped cream, there'll inevitably be some sour apples. One of the anticipated films and best-to-see-thoroughly-stoned, the Cannes Palme d'Or winner, the hallucinatory Uncle Boonmee Who Can Recall His Past Lives [Thailand; Strand Pictures], put some to an early sleep.

In early media screenings, two things are obvious: the foreign films have numerous multi-national financing and several of the "better" films are filled with grueling long takes and lengthy close-ups.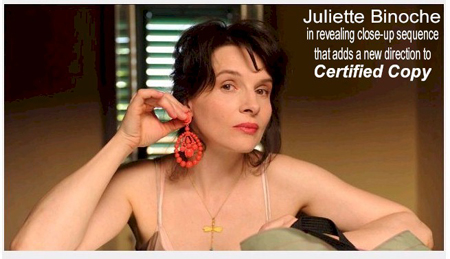 "This year's slate is diverse, fresh and compelling," notes Peña, who points out that, in addition to some "masters," such as Godard returning to the Festival, the slate includes "exciting new voices who, we believe, will become filmmakers deserving world attention."

The Selection Committee also includes freelance critic Melissa Anderson, Film Society associate P.D. Scott Foundas, Moving Image editor Dennis Lim, and Wire critic Todd McCarthy.

One of the enjoyable highlights of the NYFF is the array of short films shown before the main Special event include Views from the Avant-Garde and the U.S. premiere of Stuart Schulberg's historic 1948 Nuremberg, which focuses on how prosecutors bulit cases against Nazi war criminals.

The Film Society receives support from 42BELOW, Audi, American Airlines, Stella Artois, Illy Caffè, the New York State Council on the Arts, the National Endowment for the Arts, HBO, The New York Times, WNET, and ABC7.

For the full line-up of screenings, dates, background, ticketing, showtimes and related events, visit www.filmlinc.com.


That Cursed Play

Rupert Goold's gripping stage production of the Bard's cursed Scottish tragedy, Xxxxxxx, 2008 Tony and DD-nom'd for Best Revival and starring Sir Patrick Stewart in his Tony-nom'd role as general Xxxxxxx and Tony-nom'd Kate Fleetwood as his coldly scheming wife who lusts for power. was filmed for TV last year following its West End, BAM, AND Bway engagements. It originated at England's Chichester Festival Theatre.

A co-production of WNET, Illuminations Television, and the BBC, Xxxxxxx will be presented on PBS' Great Performances October 6 at 9 P.M. The production marks Goold's cinematic debut. Though it retains his acclaimed stage concept, it hasn't been shot as a stage play but in richly HD cinematic terms.
Critics enthused over its "clarity and emotional punch" and also praised Stewart's "fearsome insight and theatrical fire."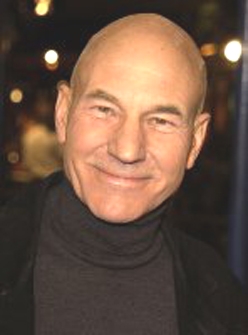 Stewart returns to Broadway mid-October in the Bway debut of Mamet's A Life in the Theatre, which co-stars T.R. Knight [Grey's Anatomy].
The Xxxxxxx teleplay has the edgy style seen in Illuminations' recent TV adaptation of the RSC's Hamlet, also telecast on G.Ps. Goold maintains the atmosphere and tone of the stage version, but heightens the Shakespearean classic by setting it in a nameless 20th-century militaristic society.

Co-starring are Suzanne Burden [Lady Macduff], Michael Feast [Macduff], Scott Handy [Malcom], Paul Shelley [Duncan], and Martin Turner [Banquo]. Polly Frame, Sophie Hunter, and Niamh McGrady are the Witches.

In theater's back-stage world, some believe the play, the Bard's shortest tragedy, is cursed, and they never mention its title aloud. Instead, it's referred to as "the Scottish play."


Michael Douglas
The problem with hyping a hype a film for months and months before its release is that it often doesn't live up to box office expectations. This is the case with Wall Street [2] - Money Never Sleeps.
Douglas, again as Gordon Gekko, and cast, headed by Shia LeBeouf, Josh Brolin, Carey Mulligan, and two veterans of stage and screen, Eli Wallach and Frank Langella.

The film's not shot in 3-D but director Oliver Stone has filled it with dizzying and often stupefying special effects. The camera sometimes seems to have a mind of its own.
But that is not to wish Michael Douglas well, especially now in his battle with throat cancer. He's begun radiation and chemotherapy to treat a tumor, a course that might change his a voice a bit and give him problems swallowing solids.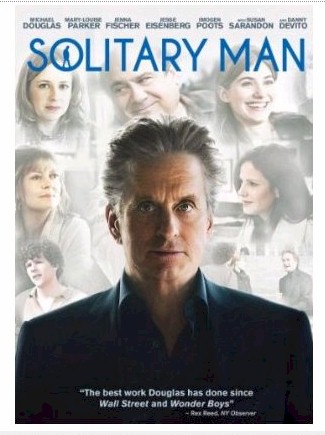 At the DD and Tony Awards, he showed amazing grace in staying in the background and allowed wife Catherine Zeta-Jones to have her time in the spotlight. He couldn't have been more gracious.
There's also Michael Douglas in one of his most solid performances in the just released DVD of Solitary Man [Anchor Bay Entertainment; 86 minutes; Blu-ray/Disc, SRP $35/$30]. Oscar-winner Susan Sarandon is featured.
He portrays Ben Kalmen, a charming but unredeemable risk-taking, sexually boastful 60 + peacock who doesn't wish to be called Dad or Grandpa. His mind is never far away from whom he'll bed next. He'd been able to dine out on verve, swagger, and charm until he gets caught in a scam involing his car-dealership empire. His world of privilege, family, and marriage collapse. His life changes further when his current sleep-with asks him to escort her daughter to his college, which he has immensely endowed, for orientation.

Ben's lust for every passing woman takes him to new depths as he can't resist the fatal attraction and commits the fatal mistake - one he pays dearly for. As his life hits the skids and he falls deeper into a financial abyss, he turns to a longtime friend to help him get back on track.
Sarandon is smashing as the former wife - a small role she makes memorable. The unpredictable Mary-Louise Parker uses that quality to advantage as the current and eventually vengeful fling. Co-starring are fast-rising star Imogen Poots [in the new Jane Eyre; Me and Orson Welles, V for Vendetta] as the young femme fatale; Jenna Fischer [Emmy-nom'd as The Office's Pam Beesley] as Ben's "gold-standard" daughter; Jesse Eisenberg as a student Ben "mentors"; and Douglas' long-time pal Danny DeVito [they have quite a touching 11:00 sequence]. It was written with Douglas in mind by Brian Koppelman, who co-directed with David Levien.
Ellis Nassour is an international media journalist, and author of Honky Tonk Angel: The Intimate Story of Patsy Cline, which he has adapted into a musical for the stage. Visit www.patsyclinehta.com.

He can be reached at [email protected]





Why are you looking all the way down here?
For more articles by Ellis Nassour, click the links below!

Previous: Stellar Acting a Hallmark of FringeNYC; Len Cariou to Sing Sondheim; More Fringe News; Remembering Mae West by Ellis Nassour

Next: The New York Film Festival Reels to a Close; Turning Pages with Peter Filichia; Dorothy Fields Bio; Marilyn Maye Croons Broadway; Bob Hope Tribute; More

Or go to the Archives