Kurt Weill's last completed work before his death, the musical Lost in the Stars, written with Maxwell Anderson, lyricist, will be the second Encores! production of the City Center season. There will be five performances: February 3 and 4 @ 8 P.M.; February 5, 2 and 8; and February 6, @ 6:30.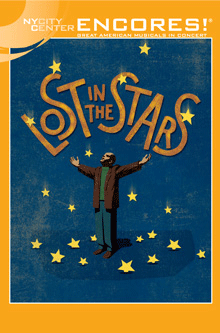 Gary Griffin [The Color Purple, The Apple Tree revival; Olivier nom, West End Pacific Overtures , is directing, with Rob Berman as M.D. and choreography by Chase Brock. Jack Viertel is A.D. of the Tony-honored Encores!


Headlining this classic will be Chuck Cooper [Tony winner, The Life, Finian's Rainbow, Caroline, or Change], who possesses one of the most impressive voices in theater, Daniel Breaker [Tony winner, Passing Strange; and Drama Desk-nom Shrek], Patina Miller [Public's Delacorte Hair; Olivier nom for her role as Deloris Van Cartier in the West End Sister Act, which she'll reprise on Bway] and Sharon Washington [The Scottsboro Boys].

Daniel Gerroll, Stephen Kunken [Tony nom, ENRON, High, Rock 'n Roll, Frost/Nixon], John Douglas Thompson [DD-nom, The Emperor Jones; Obie-winner, Othello], Sherry Boone [Marie Christine, Ragtime, Master Class] and an additional cast of 28 are featured.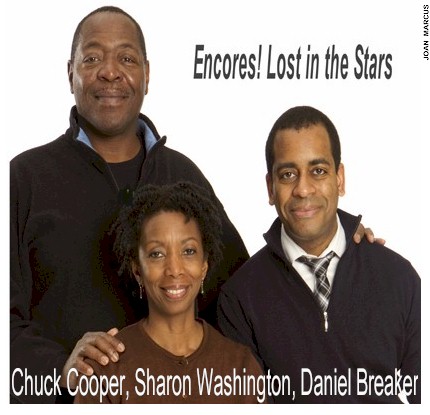 LITS, the second and final collaboration between Weill and Anderson, was billed as a "musical tragedy" when it opened in 1949 on Bway [playing 281 performances]. It's based on Alan Paton's celebrated novel Cry, the Beloved Country, which as does the musical presents an uncompromising social indictment of South Africa apartheid through two aging men - one black, one white, who are brought together by shared grief.

The score contains blues, rousing chorales, folk, operatic-like arias, and elements of popular music. One of the strongest elements of the musical is the use of the ensemble to represent the people of Johannesburg, black and white, to propel the story forward. In addition to the poignant title tune, the songs "Stay Well" and "Trouble Man" have had a life through the years.


Weill and Anderson's collaboration included the 1938 musical comedy Knickerbocker Holiday, which introduced the famous "September Song." It received a spectacular semi-staged production by Collegiate Chorale at Alice Tully Hall on Wednesday and Thursday.

Encores! is supported by the Stephanie and Fred Shuman Encores Fund, American Express, Stacey and Eric Mindich and Newman's Own Foundation. LITS is funded, in part, by the Kurt Weill Foundation for Music.


Tkts for Lost in the Stars, $25-$100, are available at the City Center box office, through CityTix at (212) 581-1212 or online at www.NYCityCenter.org.
More on Weill and Anderson
A symposium, Kurt Weill + Maxwell Anderson: Collaboration in Musical Theatre, will be held Friday, February 4, at 5 pm at CUNY Graduate Center's Martin Segal Theatre Center [365 Fifth Avenue at 34th Street], presented in association with the Kurt Weill Foundation for Music. Stephen Hinton, professor, music, Stanford U.; and the Kurt Weill Foundation's Elmar Juchem and Kim H. Kowalke will be panelists; theater scholar and CUNY Graduate Center's David Savran will moderate. Admission is free and open to the public.
operamission will present kurt weill uncovered: in cabaret at the Gershwin Hotel [7 East 27th Street] February 11 and 18 at 8 P.M. Ian Greenlaw [baritone, La Scala, Met, Chicago Lyric Opera], Marcy Richardson [soprano] and guest artists will be hosted by "soul photographer" Neke Carson. Jennifer Peterson, A.D., operamission will music direct.
General admission is $10.
All-Star Gala Salutes Patti LuPone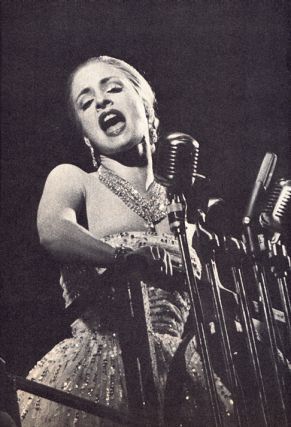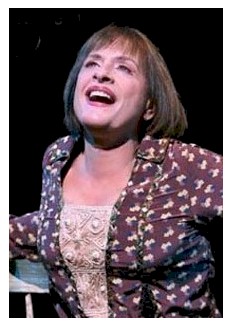 The Drama League's 27th annual all-star tribute February 7th to Tony and DD-winner and author Patti LuPone is going to be as star-studded a gala as they come. A Musical Celebration of Broadway's line-up is topped by Nick Adams, Laura Benanti, Michael Cerveris, Liz Callaway Will Chase, Boyd Gaines, Justin Guarini, James Monroe Inglehart [Memphis], Chad Kimball, Audra McDonald, Anika Noni Rose, composers Scott Wittman and Marc Shaiman, Christopher Sieber, Emily Skinner, Michael Urie, and LuPone's Life Goes On sit-com co-star, Chris Burke.

The black-tie event will be held in the Grand Ballroom at the Pierre. Roger Danforth and Tony winner Cady Huffman are directing. Tickets are $750 - $1,995. Tables of ten are $7,500 - $18,000. To reserve, call special events manager Roger Calderon, (212) 244-9494 X. 5. For more information, visit www.dramaleague.org.
Proceeds support the D.L. Directors Project, now entering its 27th year training future theater directors with more than 237 alumni worldwide .


Opera Treasure Trove


Sony Classical in partnership with the Metropolitan Opera is releasing a treasure trove of past operas remastered from the storied Met broadcast archive on multi-disc CD for the first time and DVDs of recently acclaimed productions from the Peabody and Emmy-winning The Met: Live in HD series.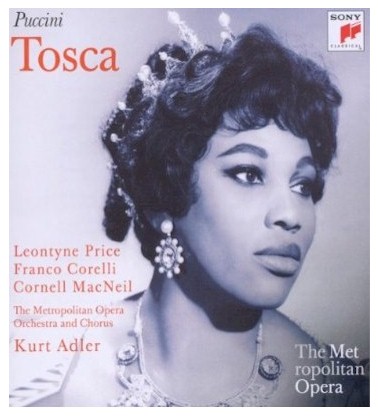 The first CD releases [SRP, $17] in two-disc packages of historic Saturday afternoon radio broadcasts from 1947 to 1962, are:
Renowned soprano Leontyne Price and popular tenor and opera world idol Franco Corelli in Puccini's Tosca [1962], co-starring Baritone Cornell MacNeil, conducted by Kurt Adler.

Legendary French-American coloratura soprano Lily Pons, probably still considered one of the best-remembered opera stars worldwide, and "Golden Voice" tenor Giuseppe di Stefano [this is the first commercially-released recording of him as Count Almaviva] in Rossini's The Barber of Seville [1950], featuring Jerome Hines, conducted by Alberto Erede.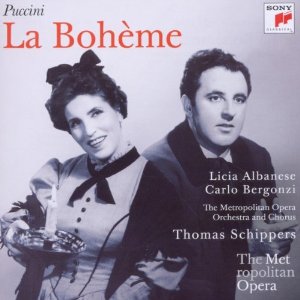 Celebrated soprano Licia Albanese and equally-celebrated tenor Carlo Bergonzi in Puccini's La Boheme [1958], conducted by Thomas Schippers.

Acclaimed tenor Jussi Bjorling, one of the great voices of the 20th Century, and Brazilian soprano Bidù Sayao in Gounod's Romeo and Juliet [1947], conducted by Emil Cooper.
Packages contain and eight-page booklet with additional photo, track times, and synopsis.
The DVD releases, each with illustrated 12-page booklet featuring synopsis, scene tracks, and feature, are: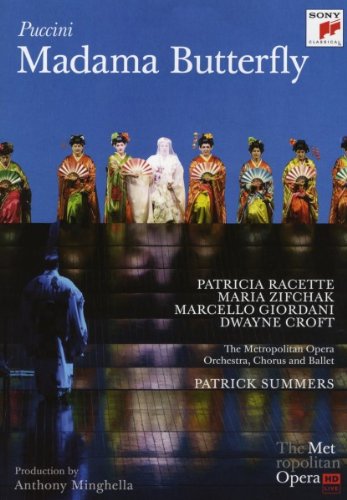 Giancarlo Del Monaco's sumptuous production of Verdi's Simon Boccanegra [Two discs; 2010; 2 hours, 29 minutes; SRP, $30], a historic production since iconic tenor Placido Domingo, celebrating 40 years in opera, took on the baritone title role, a feat no other singer in Met history has done. Co-staarring are Adrianne Pieczonka as the doge's long-lost daughter Amelia, Marcello Giordani as Gabriele Adorno, and James Morris as Jacopo Fiesco. James Levine conducts. Bonus: Renee Flemming interviews Levine; and backstage with the stars.
The late Anthony Minghella stunning production of Puccini's Madama Butterfly [Two discs; 2009, 2:26; SRP, $30] starring soprano Patricia Racette as geisha Cio-Cio San, who falls disastrously in love with American Navy lieutenant B.F. Pinkerton, played by distinguished leading tenor Marcello Giordani. Patrick Summers conducts. Bonus: Minghella on the production; and backstage with the stars.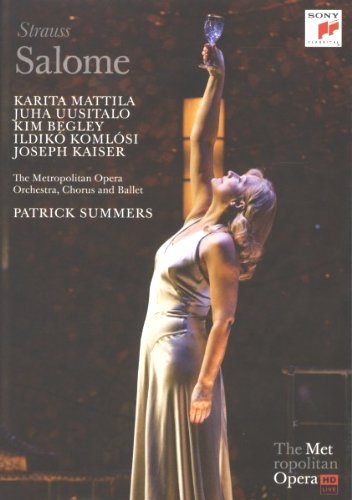 The Met's sizzling new production of Strauss's Salome [One disc; 2008, 1:46; SRP, $25] starring erotic Finnish soprano Karita Mattila, praised as "one of the greatest exponents of the role in our time who embodies Oscar Wilde's petulant, willful, lust-driven heroine." Juha Uusitalo, Kim Begley, Ilkiko Komlosi and Joseph Kaiser co-star. Patrick Summers conducts.
Peter Sellars' very 21st Century production of Adams and librettist very 21st Century Doctor Atomic [Two discs; 2008; 2:46; SRP, $30] centers on the invention of the atomic bomb as scientists, politicians and the military wrestle with the implications of their creation. Baritone Gerald Finley gives a haunting performance as J. Robert Oppenheimer. Conducted by Alan Gilbert, M.D., NYPhil.
For more information on the Metropolitan Opera, please visit www.metopera.org.


Do you remember Alicia Bridges? She has a smash singing about the nightlife.

Well, if you love the nightlife, whether you want to boogie on the disco round or not - and especially if you've been too busy or under budgeted to get out to the nightlife -you'll love Monday night at 7 P.M. at Town Hall when the Ninth Annual Nightlife Awards are presented saluting cabaret/concert performers from throughout 2010.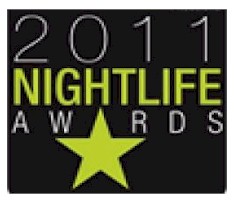 This unique event has no acceptance speeches for winners to thank their significant others, children, agents, and animals. It's all pure entertainment by winners and guest stars. You know you'll be in for some riotous laughter since Emmy winner and the writer who has provides tons of one-liners for the Oscars and Hollywood Squares, Bruce Vilanch, will host. Scott Coulter directs, with musical direction by Tedd Firth.
Creator/producer Scott Siegel [Broadway by the Year, Broadway Unplugged] says, "Every year we assemble an exceptional roster of talent from across the live entertainment spectrum. And this year, it's going to out of this world."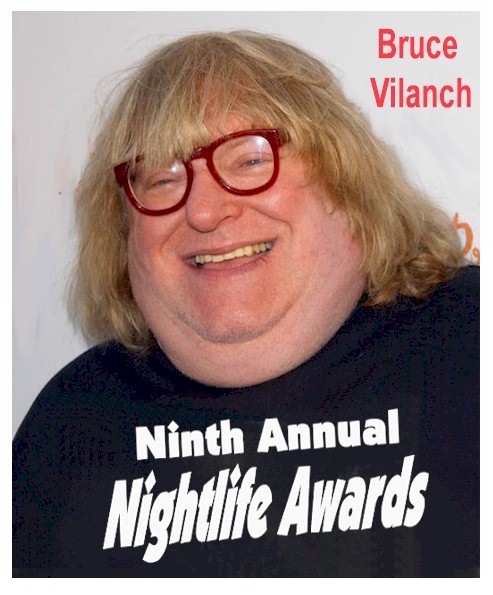 He wasn't being modest. Look at the line-up of winners and guests: Tony nom Karen Akers, Charles Busch, Jim Caruso [Birdland Cast Party], Tony and DD-winner Christine Ebersole, two time DD-nom Julie Halston, Nellie McKay, Jessica Molaskey and ivories tinkler Billy Stritch
Tickets, $25-$75, are available at the Town Hall box office and through Ticketmaster (800) 982-2787 and TicketMaster.com.

Nightlife Award winners:

Outstanding Cabaret Vocalist in a Major Engagement
Christine Ebersole


Outstanding Cabaret Duo or Group in a Major Engagement
John Pizzarelli and Jessica Molaskey
Outstanding Cabaret Vocalist
Liz Lark Brown
Outstanding Cabaret Duo or Group
The Rescignos
Outstanding Cabaret Comedy or Characterization
Mark Mccombs
Outstanding Jazz Vocalist
Karen Oberlin
Outstanding Jazz Soloist
Harry Allen
Outstanding Jazz Combo or Big Band
Microscopic Septet
Outstanding Comedian
Hannibal Burress
Outstanding Comedy Duo or Group
Harvard Sailing Team
Outstanding Debut
Aaron Weinstein

Up Next

Celebrate Valentine's Day in style as Town Hall and Scott Siegel begin Broadway by the Year's 11st season on February 14 with Broadway Musicals of 1921. The goal will be to recreate the bygone era of revues, such as the Ziegfeld Follies, which were crammed with song, comedy, dance, and beautiful girls. The concert will also be a love letter to Town Hall, the "people's hall," built in 1921, as it kicks off a year-long celebration of the T.H.'s 90th birthday. Under consummate exec director Lawrence C. Zucker, this non-profit organization continues to serve the community with concerts, dance, lectures, film classes and education in one of the City's most acoustically-sound venues. Season subscriptions for BBTY are available at www.the-townhall-nyc.org. Single tickets, $45-$55, are available at the box office, through Ticketmaster, (800) 982-2787, or online @ www.ticketmaster.com.
An Evening with Sheldon Harnick
Wouldn't it be marvelous to spend some quality time with Sheldon Harnick of Bock and Harnick fame - Fiddler on the Roof, She Loves Me, The Rothchilds, in an intimate setting? Maybe with a roaring fireplace, while you enjoy anecdotes from his career. You could enjoy drinks, hors d'oeuvres, maybe even a little ice cream while being mesmerized by the golden voice of Tony and DD-nom Rebecca Luker.

Well, you can - on February 13 at 6:30 P.M. in the living room of an UWS home. With all the lively company, it'll be hard to resist gathering round the piano for a Bway B&H sing-along. Mr. Harnick not only can give the ivories a good tinkling, he can - and will - sing. You might even have time to draft a letter to a dear friend.
Tickets, with proceeds benefiting the Kaufman Center's musical theater programs, are $150-$500. To purchase, or for more information contact [email protected] or call (212) 501-3312.



Landmark Exhibitions at the Met
Ninety objects from China will go on view at the Met February 1 [through May 8] in The Emperor's Private Paradise: Treasures from Forbidden City. Thrones executed with impeccable craftsmanship, a portrait of the Qianlong Emperor, silk panel depicting a Buddhist shrine, a monumental jade and lacquer screen consisting of 16 panels, murals, Buddhist icons, architectural elements, furniture and decorative arts --never before been seen publicly -- will showcase the high levels of 18th Century China artistic accomplishment.
Augmenting the objects will be photo murals of the Qianlong Garden as well as a video-simulated "walk-through" of the Studio of Exhaustion from Diligent Service, Juanqinzhai, the first building to be fully restored.

The exhibition was organized by Salem, MA's Peabody Essex Museum, Beijing's Palace Museum and the World Monuments Fund; and receives support from the Mandarin Oriental Hotel Group, American Express, Freeman Foundation, E. Rhodes and Leona B. Carpenter Foundation and the NEA.
On February 9, Cézanne's Card Players, an exhibition uniting works from the artist's series, painted in the 1890s while he lived at his family's French estate, opens. It brings together a majority of related paintings, oil studies and drawings.
The Met holds one of the world's finest Cézanne collections. In 1913, it was the first U.S. public institution to acquire a Cézanne. Its The Card Players [1890-1892] and Seated Peasant [1892-1896] will be included in the exhibit. They'll be joined by loans from London's Courtauld Gallery, Honolulu's Academy of Fine Arts, Boston's Kimbell Art Museum, Kunsthalle Mannheim, Musée d'Orsay, the Washington National Gallery of Art, Philadelphia Museum of Art, Pierpont Morgan Library, Moscow's State Hermitage, Worcester Art Museum, as well as private collections.
The exhibition was organized by the Met and the Courtauld; and is supported by an indemnity from the Federal Council on the Arts and the Humanities.



A.C. Valentine Treat
Just in time for Valentine's weekend, Atlantic City Harrah's Resort will give you another reason for a romantic getaway on the Jersey shore. From February 11 - 13 and again February 18 - 20, at 8 P.M., in addition to Harrah's dining and ab fab pool amenities, they will present a spanking new one-of-a-kind entertainment, Le Ombré: Seasons of Love, created in Las Vegas specifically for Harrah's Concert Venue by Entertainment Plus Productions and the SME Entertainment Group.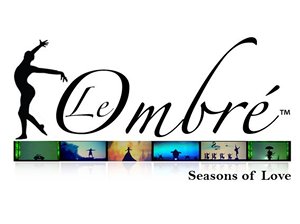 Le Ombré is a world-class troupe that will transcend you into the magical world of breathtaking acrobatics, contemporary dance and amusing theatrics enhanced by multi media, lighting, special effects and live vocals.

"We've long been committed to new and inventive entertainment," says Stanford Le, VP, marketing, "but Le Ombré has to be seen to be believed."


An added, irrestible Harrah's attraction at The Pool on February 11 @ 10 P.M. will be Global Warming with Mike "The Situation" [Sorrentino] with guest Fatman Scoop. Tickets start at $30. Audrina Patridge [Dancing with the Stars, The Hills] will hold court on the 12th. Tkts start @ $20.


Le Ombré

tickets, $25-$35, are available at the Harrah's box office, through TicketMaster.com or by calling (800) 745-3000. Weekend packages of a room/suite, nightly entry to Harrah's spectacular nightly party at The Pool, and their acclaimed, award-winning Waterfront Buffet are available. For more information, visit www.harrahsresort.com.

New to DVD
Yes and no, Walt Disney Studios is "The Happiest Place on Earth." By the mid-1980s, the fabled animation and feature film studio had fallen on hard times. The artists were polarized between newcomers hungry to innovate and old timers not yet ready to relinquish control. These conditions produced a series of box-office flops and pessimistic forecasts. Could it be that storied days of great animation hits, stewarded by founder Walt Disney were over?

Only the magic Disney had long been known for could produce a fairy tale ending. Waking Sleeping Beauty [Disney Home Entertainment; single disc, with numerous bonus features; SRP $30], however, is no fairy tale.

Produced by studio vet Don Hahn and former Disney Theatricals exec Peter Schneider, who headed feature animation, and written by theater journalist Patrick Pacheco, who also conducted interviews, it tackles head-on and bluntly the behind-the-scenes turmoil and changing leadership after a stockholders' revolt brought in former TV network and Paramount Pictures exec Michael Eisner, former Warner Bros. exec Frank Wells, producer Jeffrey Katzenberg, and Walt's nephew Roy Disney, who doesn't come off always as a chip off the old block.

There's much intrigue surrounding Katzenberg and his ouster. Ultimately, he had the best revenge: he co-founded Dreamworks and went on to rival Disney in animation features.
During the comeback period, the creative process was often stymied by personality conflicts, jealousies and new management styles for a new era. When all came together, it

led to cutting edge mega blockbusters The Little Mermaid,

Beauty and the Beast, Aladdin, Who Framed Roger Rabbit, The Lion King and the beginning of its live stage division.

There're unexpected cynical moments as the Disney legacy is reimagined, but also poignant moments, such as everyone coming together after the 1991 death from AIDS of Off Bway and Bway songsmith Howard Ashman, at age 40, who was lyricist partner to Alan Menken; and the1994 death of Wells in a helicopter crash. Hahn directed. All in all, it's a fascinating study of the business that is show.



What contributed to Disney and the Disney resorts becoming "The Happiest Places on Earth"? No doubt, the simple, but catchy tunes of the prolific, Oscar-winning Sherman brothers. The feature doc The Boys: The Sherman Brothers Story [Disney Home Entertainment; one disc; SRP, $30] pulls back the curtain on the unknown relationship between Disney Studios veteran, celebrated, award-winning tunesmiths composer Richard and lyricist Robert Sherman.

Songs such as "Chim-Chim-Cheree," "A Spoonful of Sugar," "Let's Go Fly a Kite, "Feed the Birds," "Jolly Holiday" and "Supercalifragilisticexpialidocous" from Mary Poppins; "Hushabye Mountain," "Truly Scrumptious," "Doll On a Music Box" and "Chitty Chitty Bang Bang" from Chitty Chitty, Bang Bang [MGM]; "You're Sixteen"; and "The Tiki, Tiki, Tiki Room," heard in the forthcoming Gnomeo & Juliet - and not forgetting "It's a Small World (After All)" [probably the most heard tune of all time] defined family musical entertainment for over five decades.

However, not all was sunshine and laughs. The brothers were polar opposites: Robert, studious and brooding, carrying the trauma of a WWII injury; Richard, upbeat, carefree. Midway through their career, there was misunderstanding and jealousy that led to a longstanding rift that estranged them until Jeffrey Sherman [Robert's son] and Gregory Sherman, cousins who never knew one another growing up, bridged the gap and collaborated to investigate the root of the separation and bring their fathers together.

The doc, filled with many poignant moments,

takes viewers behind the scenes of Hwood's magic factory. In addition to a rare glimpse of the brothers unique creative process, there're tons of knockout bonus material and guests such as Julie Andrews, Dick Van Dyke, Angela Lansbury, Jim Dale and Sheldon Harnick. Of course, there're excerpts from the Sherman brothers amazing body of work.



Ellis Nassour is an international media journalist, and author of Honky Tonk Angel: The Intimate Story of Patsy Cline, which he has adapted into a musical for the stage. Visit www.patsyclinehta.com.

He can be reached at [email protected]





Why are you looking all the way down here?
For more articles by Ellis Nassour, click the links below!

Previous: Remembering Ellen Stewart, La MaMa ETC Founder

Next: Broadway by the Year Season Opener a Valentine to 1921; All-Star Cast Party! Benefits BC/EFA; Linda Lavin Sings; Dangerous Beauty Prems in Pasadena; Song Therapy; New to DVD

Or go to the Archives