In these hard times, everyone can welcome sales. And who can resist a half-price sale on Bway tickets? Hey, that's 50% off! For the first time ever, January 24 - February 10, Bway'll be getting in the action. For 18 days and nights, there'll be an official Bway 2-4-1! No service charges, except that dastardly "facilities fee"; no standing in lines in frigid or rainy weather, just belly up to the box office, nearest phone, or computer.



You'll even be able to afford to eat out before or after the show. There are several ways to purchase.
The Broadway League, the association that co-sponsors Kids Night on Broadway, co-presents the Tony Awards, and does union negotiations for League members, and NYC & Company, our official tourism, marketing and partnership org, announced these participarting shows: The Addams Family, American Idiot, Billy Elliot, Chicago, Colin Quinn Long Story Short, Driving Miss Daisy, Good People, The Importance of Being Ernest, Jersey Boys, La Cage Aux Folles, The Lion King, Lombardi, Mamma Mia!, Mary Poppins, Memphis, Million Dollar Quartet, The Phantom of the Opera, and Time Stands Still.

League exec director Charlotte St. Martin announced other winter winter marketing programs, such as Get More NYC, the first-ever Broadway Week, On the House Off-Broadway, and NYC Restaurant Week. The offers are designed to get locals into theatres and restaurants, and to grow tourism to attract 50 million visitors to shows by 2012.

The League reports that the week ending January 2/11 was "probably Broadway's highest grossing week in recorded history." Not an unfair assumption considering sky high ticket prices.
"Broadway is cited as a primary reason why theatergoers from outside the City visit," says Ms. St. Martin. "We're excited to give them yet another reason to come and see a Broadway show."
Did you know that Bway brings more money into NYC than all of our sports teams put together?
To take advantage of the 2-4-1 promo, you need this code: BW2011. You can use it at the box ofifces; online at or by calling Telecharge, (212) 239-6200 [outside NYC, (800) 432-7250] or Ticketmaster, (877) 250-2929; or online at www.nycgo.com/getmorenyc/broadway. Normal service charges [a skyrocketing $7.50 per ticket and an additional $2.75 per order is typical] will apply for online purchases. For more info on winter promotions, visit www.nycgo.com.

How about some before or after theater eats? January 24 - February 6, participating restaurants will be offering $24.07 lunches and $35 dinners. For more info, go to http://www.nycgo.com/restaurantweek/.

And here's the scoop on the League's 15th annual Kids' Night on Broadway, which kicks off February 6. For every full-price ticket purchased, kids and teens six to 18 get in free! There'll be a pre-theater party at the new Bowlmor Lanes Times Square, where you can bowl for free! In addition, the program offers a special Kids' Night Playbill, courtesy of TDF's educational program, and parking and restaurant discounts. Other events will take place at annual partner Madame Tussauds on February 8th. For more info, visit www.kidsnightonbroadway.com.
A New Tosca for the Met
Acclaimed soprano Sondra Radvanovsky made quite a splash last night at the Met as Floria in Puccini's drama-filled, romantic Tosca., It was a glorious, passionate occasion - a much more celebrated occasion than her Leonora in Il Trovatore. The night had more of its share of the unexpected.
First, Radvanovsky's Floria: you might still hear echoes of thunderous applause, shouts of bravas, and stomping on the floor during the nearly 10 curtain bows. However, it became evident early on that this was a soprano who could act as well as sing. Her Act II prayer questioning why God has put her in her circumstances, "Vissi d'arte"[I lived for art, I lived for love], brought down the house.

There were several minutes of acclamation from the audience. It was an emotionally-wrenching moment for Radvanovsky. She was in tears. It may have been the beauty of the aria, or the fact that she was simply thrilled to get through it.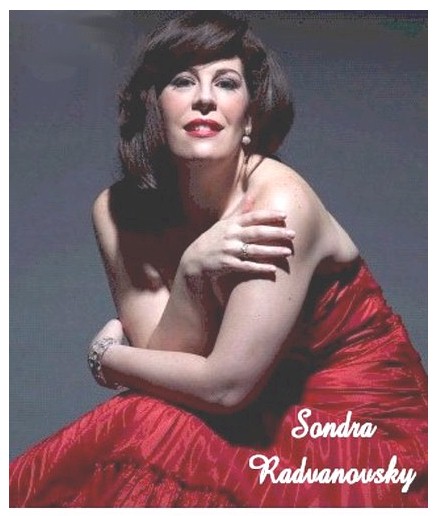 The Met appearance is the prelude to Radvanovsky repeating the role at La Scala next month. Before heading over, she'll perform Tosca at the Met this Friday, Monday, January 21, January 25, and the matinee of January 29. Tosca will be broadcast on the Toll Brothers-Met Opera International Radio Network on January 29.
Celebrated tenor Marcelo Álvarez was schedule to co-star as the pro-Rome Republic painter Cavaradossi. He was sidelined with a cold and didn't make the dress. There were high hopes that he'd be recovered for the first performance. However, Met GM Peter Gelb stepped onstage to announce that he was indesposed and that the equally-celebrated tenor Robert Alagna would take his place. The news was met with equal disappointment and excitement.
Though Alagna has played Cavaradossi many times, this would be his first at the Met. He was in a taxi on his way to a lunch meeting in Little Italy when Gelb was able to reach him. There was only time for a one hour Act One blocking session. He and Radvanovsky did their vocal warmups right onstage prior to curtain. Gelb joked that the Met wardrobe department worked a miracle in very little time and that Alagna would be wearing the boots he wore as Don Jose Saturday night in Carmen.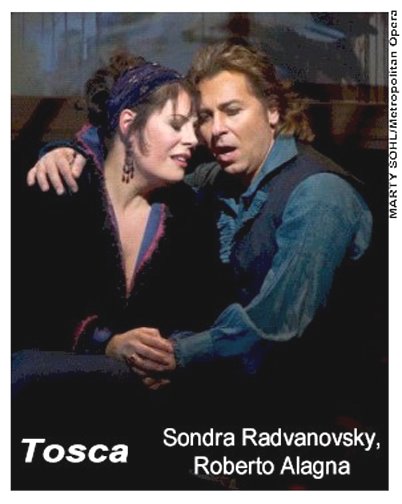 Radvanovsky was probably already a bundle of nerves, none of this could have helped. Luckily, they know each other and have sung together in a London Trovatore. They were a powerhouse duo.

Before the Act One set could be struck, Met photographer Marty Sohl rushed the stars onstage for a series of photos.
Tosca is set against the stark beauty of the Church of Sant'Andrea della Valle, the Farnese palace, and Castel Sant'Angelo [sort of Rome's Tower of London]. The time is 1800 and the city is in turmoil as the citizenry await news of the Battle of Marengo in the north. The painter Cavaradossi, somewhat of a revolutionary, is at work on a canvas of Mary Magdalene when escaped prisoner Angelotti, former consul of the Roman Republic, arrives to hide in his family's private chapel. Brutal police chief Scarpia is on the hunt, and Cavaradossi agrees to hide Angelotti.

Their plot is interrupted by the arrival of the beautiful singer/actress Floria Tosca, who thinks her lover is rendezvousing with another woman and bursts with jealously. He protests his innocence. In his obsession to capture Angelotti, Scarpia uses Floria's jealousy to ensnare her love. As Cavaradossi is tortured, Scarpia attempts to seduce Floria. If she agrees, Cavaradossi can go free. Reluctantly, she agrees; but she discovers a knife and as Scarpia prepares to have his way with her, she kills him. This leads to a reunion of the lovers, but tragedy and unhappy endings for all.
The audience was rooting for Alagna, but nothing prepared them for the beauty of his Act One "Recondita armonia" [secret harmony]. He brought the house down.
Alagna rose tremdously to the occasion, especially since he hadn't sung the role in a while. When he came onstage for his bow, the handsome French tenor of Sicilian descent, immediately ran to the prompter's box and enthusiastically shook hands.
Directing is the Paris-based Swiss Luc Bondy, who says, "One of opera's best roles is that of the lecherous villian, police chief Scarpia." Like Les Miz's police chief Javert, he's a man you love to hate. But embodied by German bass baritone Falk Struckmann, it's difficult to hate someone who sings so beautifully.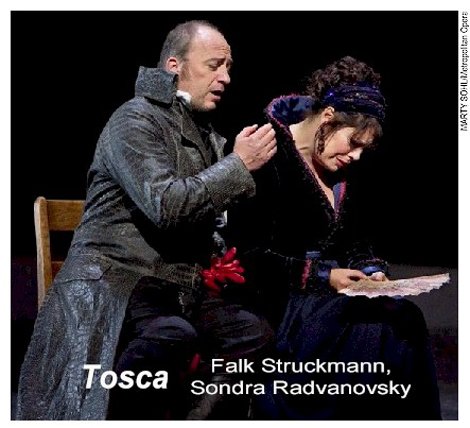 Conducting the 76-piece strong Met orchestra is Marco Armiliato, in his first Met performance of Tosca. There's hope that Alvarez will be able to perform on Friday in this co-production of the Met, La Scala, and Munich's Bayerische Staatsoper.
Radvanovsky had nothing but high praise for Alagna. However, having performed with Argentina's Álvarez in the opera in Denver, she was delighted to be working with him again. Soon, she will have her wish.
"Marcelo is an inspiring singing actor," she states. "When you're on stage with him, he makes you feel as if you're the only person in his world. The audience doesn't exist for him. He's made me cry more than once during a performance, which is good and bad. It's good because you know that he's touching the hearts of the audience. But the bad is that then I have to sing!"

Known for excelling in some of the most difficult soprano roles, the depth and color of Illinois- native Radvanovsky's voice is well known at the Met and in opera circles. But last night, she reached a new plateau. There will be even greater expectations in April, when she returns from La Scala, to reprise her acclaimed Leonora in Il Trovatore, which will have a Live in HD transmission.

Radvanovsky's La Scala debut was as Roxanne in Cyrano de Bergerac, opposite Placido Domingo in 2008. In a Toronto Aida, she was compared to the incomparable Leontyne Price. She's performed in every major opera house in the world including Covent Garden, Paris, Vienna State, Chicago Lyric Opera, and SFO.
This is only Radvanovsky's second time as Floria, after last season's sensational Denver debut. Her debut CD is Verdi Arias [Delos Records], with Constantine Orbelian conducting the Philharmonia of Russia. NPR chose it for its Top 10 Classical Albums of 2010 and Top 50 Albums of 2010.

"It was truly exciting singing Floria again," she says, "I approached it with a bit of trepidation. Met audiences have only known me in Verdi and some lighter works, so this marks the first time they hear me in a heavier role. Floria is so steeped in tradition, especially with all the great divas who've performed it. I am so blessed to have this amazing cast, Marco conducting the suburb Met orchestra, and Luc as director. Could you ask for better support?"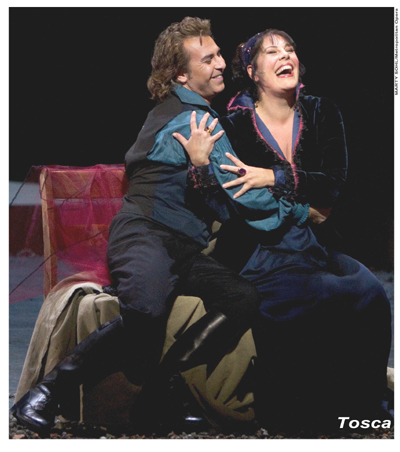 Still, there are challenges. "Floria is a young country girl who discovers she has a talent for singing," Radvanovsky says. "Portraying the girlish aspect is a bit difficult because she's also a grand diva who's notoriously jealous and so madly in love. My goal is to play her as human, not this greater-than-life diva. In her music, you can feel all the emotions a woman in love feels -- jealousy, anger, hatred, fear."
She sees Floria as a victim, but not one who wallows in her emotions or feels sorry for herself. "She's a changed woman by the end of the opera because of the journey she's taken."
Finding the balance as Floria undergoes those changes was the tricky part. Not that Puccini made it easy. "He doubles the vocal lines, so it's important to ride over them. That's difficult in a house the size of the Met. The good news is that it doesn't lie as low as Amelia in Un Ballo in Maschera."


[On March 25, Violeta Urmana take over as Floria, in her house debut, opposite Salvatore Licitra's Cavaradossi, and James Morris's Scarpia.].
Having sung at the Met, she's accustomed to the acoustics but reminds herself that there's danger in pushing her voice. "You run the risk of cracking, as well as sacrificing vocal beauty," she explains. "It's about technique and supporting my sound with air - what the Italians call 'sul fiato,' so I'm always in control."


She feels her voice "speaks" better at the top of her range. "Most of the dramatic climaxes happen on high notes, like the high C's in Act II in the scenes with Scarpia. Floria's stronger and more determined in what she wants, and that is to run away with the man she loves. So I try to start the opera as this young, fresh woman who laughs and is in love. What's important is to find the human side of her."

As opera progresses, Floria goes to great lengths to prove Cavaradossi's innocence. At the end, she feels caught with no way out and takes the action she takes.
Radvanovsky loves Verdi, but she's finding herself attracted to Puccini. "His music is hummable and you can't help but have the melodies in your head. I'm also drawn to Puccini for the drama, the verismo style of acting. Many of his operas happen in real time, and I love to keep the action moving. Best of all, and one of the greatest things about opera, are all the heightened feelings. It's a way for me to become someone else for a few hours and to purge my soul of any sadness."

A Must-See Earnest, and Not Just for the Cast
Roundabout's revival of Oscar Wilde's The Importance of Being Earnest is evidence that classics can weather the test of time. Starring and directed by Brian Bedford [based on his 2009 acclaimed production at Canada's Stratford Skakespeare Festival] and an excellent ensemble, it's as ROTF funny as when it prem'd on the West End in 1895 [at the time Wilde was embroiled in all manner of tawdry proceedings, legal and otherwise, and became a huge hit at a time when he was despeately in need of pounds].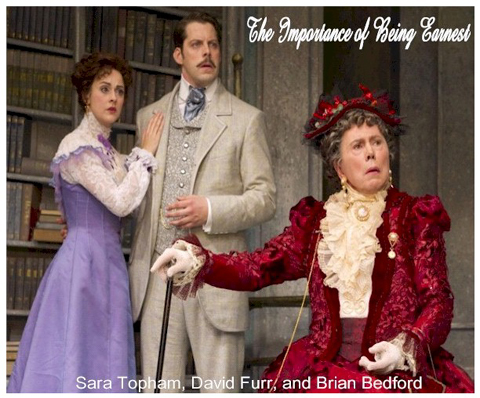 As Lady Bracknell, Bedford, stunningly costumed and wigged out by Desmond Heely and Paul Huntley and made up by Angelina Avallone, is Aunt Margaret [Rutherford], Aunt Brooke [Astor], Aunt Edith [Evans], Aunt Flabby, and Aunt Bea at their Victorian-era upper crust best. It's almost worth the price of admission just to hear Bedford utter Wilde's extraordinary line: "I beg your pardon?"

He's abbetted in this high-end comedy of errors by Santino Fontana, David Furr, Sara Topham, Charlotte Parry, and two of the best of the best stage vets, Dana Ivey and Paxton Whitehead. The revival's brilliant, scene-stealing co-star are Heeley's three ab fab sets. Roundabout should save them and open a tea parlor and garden right next to Shake Shack!
Italian Riverdance?
Move over Spider-Man, Turn Off the Dark, there's a new spider show in town, all the way from Italy, and it's got Spider Woman!
World Music tambourine artist Alessandra Belloni's Tarantella: Spider Dance, a cross-cultural musical journey set to an ancient 6/8 rhythm - alive with tambourines and frame drums and billed as a sort of Italian Riverdance, celebrates the Italian dance of love and liberation. In a special limited engagement, it plays Thursday - Saturday at 8 P.M. and Sunday at 3 at Theater for the New City [155 First Avenue, near 10th Street].
Spider Dance is billed as "a New Year mystical celebration evoking Dionysus, the myths of the Tarantula and the Spider Woman," with aerial stunts, fire and stilt dancers. It begins with the birth of Spider Woman, and follows the story throughout the centuries in a mystical celebration in honor of Dionysus, god of ecstasy and wine.
Ms. Belloni is joined by a cast of 21, directed and choreographed by Sabatino Verlezza. Dane Edidi is responsible for additional choreography. Music direction is by famed violinist Joe Deninzon, with arrangements by John La Barbera. The production score has made the Top 10 lists at the New York Times and Los Angeles Times. For more information visit www.alessandrabelloni.com.
Tkts are $55 and available online at www.SmartTix.com or by calling (212) 868-4444.


Tim Rice Disses the Times

Tim Rice was one of the participants in the 10th Anniversary NYTimes Arts & Leisure Weekend with Sir Tim Rice and Friends, a salute to his Disney Broadway musicals.

There were songs not only from the Rice/Disney's oeuvre [King David, The Lion King, and Aida] but also from Beauty and the Beast, Mary Poppins, and Tarzan by Ashley Brown, Heidi Blickenstaff, Merle Dandridge, Christopher Jackson, Tshidi Manye, Josh Strickland, and Alton Fitzgerald White.

However, in his introductory remarks, Rice pulled a fast one on the Times.
He found it ironic they were inviting him to be their guest, then pulled out a sheet of paper from his jacket and read from some of the not exactly boffo reviews Times critics have bestowed on his work. It made for a great laff. Had Rice not followed his calling as a lyricist, with his extraordinary dry sense of humor, he'd make an standout standup.
An Oscar Worthy Stand Up
Emmy-winning writer/comedian, actor and veteran contributing writer to the Oscars, Tonys, and Emmys Bruce Vilance will debut his new act, Writer on the Verge, tonight and tomorrow at 8:30 P.M. at Feinstein's at Loews Regency. You can expect some of his eclectic eyewear and unique T-shirts, but probably not as many changes as Joan Collins and Mitzi Gaynor had.

There'll be sendups, such as those he blurted on Hollywood Squares, where he was head writer [no, those witty quips the celebs utter don't materialize from think air!] and gossip about working with Bette Midler, Billy Crystal, and Whoopi Goldberg. If Brucie gets nasty about Donny and Marie, just remind him he used to write for their TV show, not to mention the Brady Bunch, Lily Tomlin, Joan Rivers, and Richard Pryor.

Admission is $25 [$40, premium seating], with a $25 food/beverage minimum. To reserve, call (212) 339-4095 or go online at TicketWeb.com or Feinsteinsatloewsregency.com.
Vilanch will also be hosting the Ninth Annual Nightlife Awards on January 31st at 7 P.M. at Town Hall. These awards are unique. Wives, children, and the animals of winners willl be terribly disappointed. There're no acceptance speeches, no thank yous. Instead, the winners perform. [Hey, Tony, Oscar, GG, Emmy, you could do this!] Runners up are announced. Tickets for this all-entertainment event are available at the T.H. box office and through Ticketmaster [ (877) 250-2929 or online].

Vereen on CD and in Concert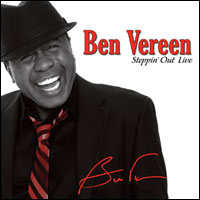 Coinciding with the release of his CD Stepping Out With Ben Vereen [Ghostlight Records], Town Hall will present the Tony and DD-winning Vereen in concert on February 18 at 8 P.M. as part of its 90th Anniversary season. Recently he starred in the new play Fetch Clay, Make Man, directed by Des McAnuff, which is scheduled to open on Broadway next year.


Upcoming are Capitol Steps, February 25; Don Mclean, March 29; Linda Eder, May 20; Kelli O'Hara, June 3, and the new season of the hit series Broadway by the Year with Musicals of 1932, 1982, and 1997 on, respectively, March 21, May 16, and June 20. Tickets are $45 and $50 and $45 and available at the T.H. box office and through Ticketmaster [(800) 982-2787 or online at www.ticketmaster.com]. Subscription BBTY season tkts are available at the box office. For more information, visit www.the-townhall-nyc.org.

Landmark Exhibitions at the Met


Ninety exquisite objects that once adorned a compound in China's Forbidden City will go on view February 1 [through May 1]. The Emperor's Private Paradise: Treasures from the Forbidden City will present sumptuous murals, furniture, architectural elements, Buddhist icons, and decorative arts from 18th Century China -- almost all of which have never before been seen on public display. Highlights will include an imposing portrait of the Qianlong Emperor, magnificent thrones executed with impeccable craftsmanship, a monumental 16-panel jade-and-lacquer screen, and a radiant silk panel depicting a Buddhist shrine.
Cézanne's Card Players, beginning February 9 [through May 9], will unite works from the famous series, created in the 1890s while Cézanne lived at his family's estate outside Aix-en-Provence, and bring together a majority of the artist's related paintings, oil studies, and drawings. The series was one of Cézanne's most ambitious projects and it occupied him for years.
The Met holds one of the world's finest Cézanne collections and, in 1913, was the first U.S. public institution to acquire a painting by the artist. Along with its The Card Players, the exhibit will also show Seated Peasant from the museum's Annenberg Collection, along with major loans from U.S. museums, such as the National Gallery of Art, and numerous ones around the world, such as the, Kunsthalle Mannheim, Musée d'Orsay, and the State Hermitage.
Must See TV

Michelle and Robert King's The Good Wife [CBS] returns tonight with new episodes. Amid murder most foul, tensions at Lockhard Gardner grow. Breaking up is hard to do, but that's what's afoot as partners Christine Baranski, in a very meaty, non-boozing dramatic role, and Josh Charles battle. Julianna Margulies, as dark-haired, smoldering beauty Alicia, attorney wife of disgraced Chicago politician Chris Noth, seems heading for a romantic triangle. Can things get any steamer between Margulies and Noth? After all this is broadcast TV.

Excellent support comes from Alan Cumming as a political operative; greasy, sneaky Matt Czuchry, who's jumped ship to the D.A.'s office but who can sometimes fool you into thinking he actually has a heart; mysterious firm investigator Scott Porter [first season, Friday Night Lights]; and, in one of the best performances on any screen, tenacious Archie Panjabi, assigned to do the firm's dirty work and who could teach the underhanded new tricks. Though set in Chicago, the series is shot here and you can always expect a guest roster of Bway names.
Are you now or have you ever been...? Ricky Martin, as he changes diapers and plays with his twins, tells all - or a semblance of it, on Wednesday sitting opposite inquisitive-mind-wants-to-know Oprah [ABC], who throws some pretty hardhitting pitches to the former pop idol and forthcoming Che in Tim Rice and ALW's revival of Evita. Neither beat around the mulberry bush. THowever, the Big O didn't give him a car or fly him to Australia.

Kudisch/Raines Town Hall Concert Postponed
Scott Siegel announced the concert Marc Kudisch: The Lower Depths - In Defense of the Baritone Voice, scheduled for Saturday, at Town Hall, has been postponed "due to unexpected circumstances related to the recent blizzard that crippled New York." He noted that refunds will be sent to ticket buyers who purchased via mail; others can get refunds at the T.H. box office. Siegel adds, "A new date and location are expected to be announced soon."
Ellis Nassour is an international media journalist, and author of Honky Tonk Angel: The Intimate Story of Patsy Cline, which he has adapted into a musical for the stage. Visit www.patsyclinehta.com.

He can be reached at [email protected]





Why are you looking all the way down here?
For more articles by Ellis Nassour, click the links below!

Previous: Tim Rice, in Rare Appearance, Salutes Disney Musicals; Lorna Luft Remembers Judy Garland; Jackie Hoffman Extended; More

Next: Remembering Ellen Stewart, La MaMa ETC Founder

Or go to the Archives