The Royal Danish, the world's third oldest ballet company [founded in 1748], in a long overdue return to NYC will present six performances at Lincoln Center's David Koch Theater tonight through June 19, which marks the end of the U.S. tour.

This is the first RDB visit since 1988 when they performed at the Met, with present A.D. Nikolaj Hübbe as a prime lead dancer. Hübbe returns to NY, in his new role but where for more than 15 years he was one of the NYCBallet's most celebrated principals along side fellow Dane Peter Martins [now NYCB A.D.]. His farewell performance was in 2008.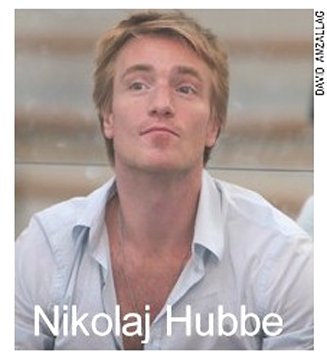 The company will dance three programs comprised of August Bournonville's Variations, Napoli (Act III) and La Sylphide, Flemming Flindt's The Lesson and Jorma Elo's Lost on Slow.


"When I became artistic director three years ago," says Hübbe, "I felt that a return of the Royal Danish Ballet was long overdue - 23 years is a long time. It's exciting for the company to return. Of course, there's no place like New York, but it's a daunting prospect because of the sharp, often-feared high level of critical analysis.

"I worked especially hard on this program," he contines, "because I'm well aware of New York's enthusiastic dancegoers. They are of another caliber than the more reserved Copenhagen dance lover. However, tough scrutiny is what any major ballet company needs to keep a high level and to measure up to other international companies."

He knows there'll be many old friends to see and many memories of his years dancing in what he knew as the New York State Theatre. "It was an incredible 15 years, with many personal triumphs so I know I'll be moved."
Born and raised in Copenhagen, Nikolaj Hubbe spent formative years in NY. "It was difficult readjusting to Copenhagen because it doesn't have the same big city energy. I have missed the Big Apple's pulse and pace! "

The RDB, strongly known for its Bournonville tradition, he says, "doesn't live in the past. During the 20th Century, the company developed into one that spans many styles - from Balanchine's works to international choreographers such as Béjart, Kylián and Neumeier.

Hübbe notes that the Bournonville heritage will always represent the core of the RDB, "but that past and present are constantly merging magnificently through a vision of a constantly developing repertoire with new creations and choreographers."

Speaking of his work with Balachine, Robbins, Martins and his tradition with Bournonville, he notes "the three masters have such different approaches. What has made the most impact on me is their consistency. You have three unique styles bonded by a strong classical base in their choreography."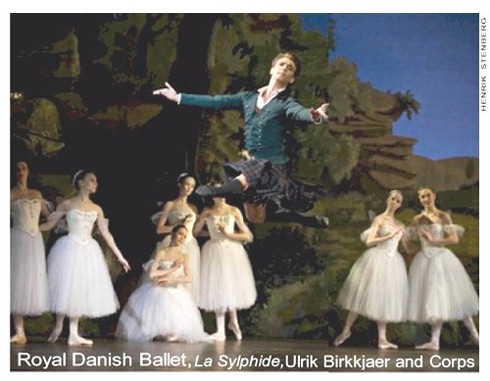 He points out that no other ballet company keeps as many ballets in its repertory, danced in uninterrupted tradition. La Sylphide and Napoli are masterpieces, not only in Danish ballet history but also in an international context. The repertory includes classics such as Swan Lake, Sleeping Beauty and the Nutcracker.

"My greatest joys at the Royal Danish," states Hübbe, "have been seeing the dancers grow to develop even more talent and artistry, and digging deep into the creative process of creating new productions."

Because he had never directed, he felt that becoming A.D. would be intimidating "but things fell into place quite quickly. Even though I was gone for many years, I was part of the Royal Danish and educated with the Bournonville tradition. So, the transition wasn't hard."
With his contract coming to an end next year, he was asked to ponder his lasting imprint on the company. "Others will have to decide," he says, "but I don't know if we've seen even the contour of such an imprint yet. I wish to create dances that not only tell humorous, dramatic or captivating stories but to also take the art form further. Most importantly, I want to encourage audiences to see and support dance."
Hübbe and company have been elated by the audience and critical reception of West Coast and Kennedy Center performances. "It's heartwarming and delightful to be so celebrated with the programs one has worked so hard to put together."

Counting the company's blessings for the tour, he knows great challenges face dance in this changing world of economic uncertainty. "We must continue to make it entertaining - I'd almost use the word commercial - to audiences without loosing the values and esthetique that all classical ballets are based on: refined technique, musicality and theater."
Among RDB's principal dancers in the troupe are Ulrik Birkkjaer, Susanne Grinder, Gudrun Bojesen, Amy Watson and Jean-Lucien Massot.
Bournonville's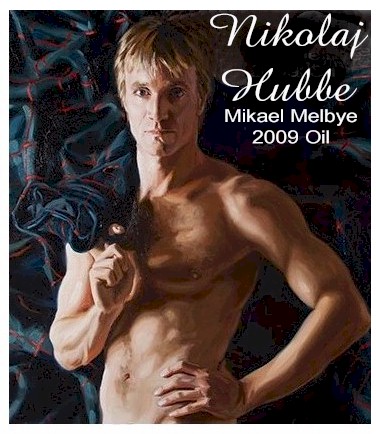 breakthrough work in
European romantic ballet, La Sylphide is his only tragic ballet. It tells of a young Scotsman, who's split between the world he knows and dreams of a tempting and dangerous life.
Created in 1832 by Filipo Taglioni for his daughter Maria at the Paris Opera, Bournnonville staged his version and danced the role of the Scotsman in Copenhagen four years later with Lucile Grahn as the Sylph.
Napoli, another of Bournonville's main works, is among the most prominent works in international ballet repertoire. Act III's celebratory dance is a hallmark of the RDB. It's the gripping tale of a girl and her poor fisherman, whose love is challenged by a seductive sea demon. The choreographer's Variations is a showcase for his clearly definable strokes, recognized "by the gracious execution of each step, the softly rounded arms, the direction of head and torso and the natural, joyous expression in the dance."
Lost on Slow, music by Vivaldi, is danced by three women and three men and distinguished by geometric sharpness, quick isolation of body parts, tightly woven motifs, and doll-like maneuvers. As "ornately tutu-ed ballerinas slither in and out of the arms of their male counterparts - sometimes frozen, sometimes trembling, it's a sophisticated, macabre dialogue of tongue-in-cheek mime/modern dance and human puppetry."
The Lesson, created for Danish TV in 1963, is based on Ionesco's La Leçon and is the demonically captivating tale about a deranged, sadistic dance instructor who kills his pupils.
Hübbe began his dance training at age 10 with the RDB School, becoming an apprentice in 1984 and joining the corps two years later. That same year, he was awarded the Silver Medal and the French Critics Prize in the Paris Ballet Competition. In 1988, he was promoted to the rank of principal dancer. In 1992, he joined the NYCB as a principal dancer.

He originated roles by Robbins and Martins, including the role of Friar Lawrence in Martins' full length Romeo + Juliet. Hübbe worked with numerous choreographers, among them Robert La Fosse, Kevin O'Day and Twyla Tharp. His favorites partners were Yvonne Borree and Wendy Whelan. Favorite ballets were Balanchine's Apollo, La Sonambula, Swan Lake and Robbins' 1995 premiere of West Side Story Suite, in which he danced and sang the role of Riff.

Tkts to the Royal Danish Ballet at the Koch are $35-$125. Performances are at 7:30 tonight and Wednesday; dark Thursday; Friday @ 8 P.M.; Saturday @ 2 and 8; Sunday @ 3. For program information and to purchase tkts, visit the Koch box office or go online to www.davidkochtheater.com/events. The RDB tour is made possible by the the A.P. Møller and Chastine Mc-Kinney Møller Foundation.

Brent Barrett Returns in Silence


Fresh from his record-breaking and acclaimed run in the title role in The Phantom of the Opera: The Las Vegas Spectacular and reprising his Billy Flynn on Bway in Chicago, Olivier nom Brent Barrett is returning to the boards in the iconic role of Dr. Hanibal Lecter.

Silence! The Musical, the unauthorized parody of The Silence of the Lambs [a homage to the 20th anniversary of the Oscar-winning film], costars Lucille Lortel Award-winner Jenn Harris [Modern Orthodox] as rookie FBI agent Clarice Starling.

Performances begin June 24th [through August 13th] at Theatre 80 [80 St. Marks Place, between First and Second Avenues]. Producers are Rich Affannato, Victoria Lang and Donna Trinkoff. M.D. is Mark Hartman, with arrangements and orchestrations by Brian J. Nash.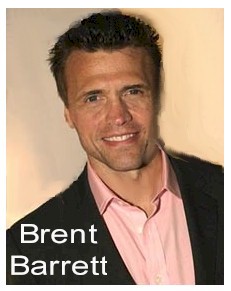 Silence! has book by Tony nom Hunter Bell [co-writer/performer, [title of show]] with music and lyrics by Al and Jon Kaplan. Christopher Gattelli [Tony nom, choreography, LCT's South Pacific; also Roundabout's Sunday in the Park with George revival] is director/choreographer.

The musical began as a 2002 collection of songs on the internet and attracted a staggering number of fans. In its stage adaptation at the 2005 FringeNYC Festival, it shattered box office records and won Fringe Best Musical. Last season, the show garnered positive reviews at the London's Above the Stag Theatre.



Barrett [Frank Butler opposite Reba McEntire in the Annie Get Your Gun revival], one of Bway's most beloved artists, received an Olivier nom in his West End role as Fred/Petruchio in the Kiss Me, Kate revival.


So have some fava beans and a nice Chianti as a chorus of floppy-eared lambs tunefully narrates edge-of-the-seat action as a rampaging kidnapper/killer known as Buffalo Bill dances a hoedown. Tkts for

Silence! The

are $38 and available by calling (212) 352-3101 or online at

www.SilenceTheMusical.com

.

The Stars Are Aligned

Olivier, Tony and Drama Desk winners and a Tony nom from Miss Saigon are all in town at the same time. CBE Jonathan Pryce [who played the Engineer] is visiting his son; Lea Salonga [Kim] is playing the Carlyle and preparing for a return to Bway in a new musical; and Willy Falk [Chris] will be co-headling at Feinstein's at the Regency. With Hinton Battle and Liz Callaway probably not too far away, wouldn't it be great if they could arrange a Saigon reunion?
Lea Salonga at the Carlyle
Tony-winner, international star and Disney vocalist Lea Salonga (Miss Saigon) has returned to Café Carlyle for three weeks with a new show, Lea Salonga: New York in June [through June 25].
Salonga's songbook includes lilting and sophisticated renditions from a wide spectrum of tunes: Johnny Cash, Dietz and Schwartz, Kander and Ebb, Lane and Freed, Lerner and Loewe, Rodgers and Hammerstein and the Sherman Brothers.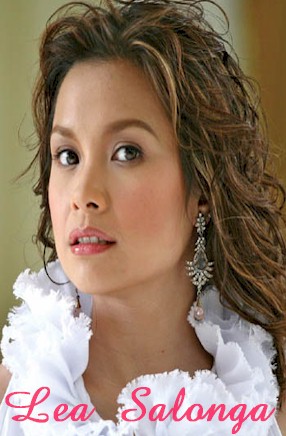 She has a world-wide fan base. Salonga loves to sing and it really shows in beautiful renditions of "The More I See You," "A Quiet Thing," a poignant "How Deep Is the Ocean" and "How Do You Keep the Music Playing" and "Love Look Away" and "I Enjoy Being a Girl" from Flower Drum Song [she starred in the 2003 revival].

"It was an exciting career highlight to play the Carlyle last summer," says Salonga, "and make my New York supper club debut. What a thrill to be invited back. I love New York and miss it so much living in the Philippines. The pace is quite a bit different there - except when we're shopping."

Salonga will release a live CD, recorded last summer at Cafe Carlyle, in August. She'll also be working on Jay Kuo and Lorenzo Thione's new musical Allegiance, about a family of Japanese heritage forced from their California home into an internment camp in the aftermath of Pearl Harbor and which has plans to come to Bway. Her co-star and a producer is George Takei, Mr. Sulu of Star Trek fame.
As last summer at the Carlyle, she's accompanied by a trio led by pianist/M.D. Larry Yurman. Daniel Kutner directed. Salonga tells personal and career anecdotes and even does songs from her native Philippines.

Shows are Tuesday through Friday at 8:45 P.M. and Saturday at 8:45 and 10:45. Dinner served from 6:30. The music charge is $75, Tuesday-Friday; $85, Saturday; and $45 for bar seating. For reservations, call (212) 744-1600.



Broadway 1997
Town Hall's 90th Anniversary season rolls on. However, the 11th season of Broadway by the Year concludes June 20th at 8 P.M. with Scott Siegel's salute to The Broadway Musicals of 1997, which marks the directorial debut of Tony and DD nom Christiane Noll.

In what might be called a superduper adjunct to Town Hall's Summer Festival's Broadway Winners. Headliners include DD winner and Tony nom Robert Cuccioli and DD nom Linda Eder - co-stars of that season's Frank Wildhorn/Leslie Bricusse musical spectacular Jekyll and Hyde, so you can expect a reprise of songs from that show [which, incidentally, also co-starred Noll]; and Tony and DD winner Lillias White [marking her first series return in 10 years] and Tony winner Chuck Cooper - co-stars of that season's Cy Coleman/Ira Gasman musical noir The Life, so you can expect ...

Also starring are Bway darlin', Tony and DD winner Karen Ziemba, a co-star of that season's Kander and Ebb's sadly short-lived Steel Pier [she received Tony and DD noms]; and golden-voiced Christine Andreas, co-star of that season's Wildhorn/Nan Knighton's The Scarlet Pimpernel [which, incidentally, featured Sutton Foster in the ensemble]. Of course, Noll will also perform.
Choreography is by Jeffry Denman. Ross Patterson is M.D., accompanied by his Little Big Band.

Siegel will provide anecdotes and celebrate the season's musicals, which also included Dream, The Lion King, Play On! and Triumph of Love.

Tickets are $50 and $55 and available through TicketMaster, (800) 982-2787, www.ticketmaster.com, or the Town Hall box office.

It's not too soon to get your tkts lined up for Town Hall's Fifth Annual Summer Broadway Festival, which is created, written and hosted by Siegel.

The dates are July 11, Broadway Winners , which will feature Tom Wopat and a Who's Who of, well, Bway winners strutting their stuff on tunes that have won Tonys, Oscars and Grammies; July 18, Scott Coulter will direct Broadway's Rising Stars, an extravaganza of fresh faces and voices from theatrical institutions across the country making their Bway debuts; and July 25, the always-anticipated, eagerly-awaited hoofer fest, All Singin' All Dancin', choreographed by Lorin Lotarro and Mark Stuart.


Tickets for Broadway Winners and All Singin'... are $40 and $50; and $25 and $30 for Rising Stars. They're available at the Town Hall box office, through TicketMaster, (800) 982-2787 or www.ticketmaster.com.
Singing Arias and Broadway
Willy Falk, Tony nom for Miss Saigon, in which he played opposite Lea Salonga and Liz Callaway, and international soprano Melissa Zapin will perform From Boheme to Broadway June 21 and 22nd at 8:30 P.M.at Feinstein's at Loews Regency. M.D. is Chris Denny.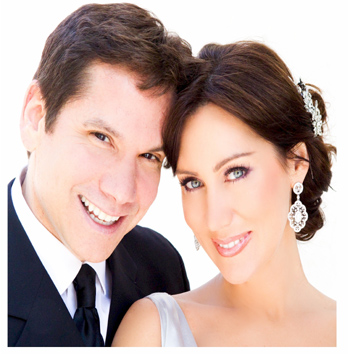 Though now heavily steeped in opera and classical, Falk, whose Bway credits include Les Miz, Marilyn: An American Fable and Joseph and the Amazing Technicolor Dreamcoat, is returning more and more to his Bway roots.
Zapin, a former Miss Hawaii, has sung in Carnegie Hall and opera house worldwide.
Songs will include "All I Ask of You," "Bring Him Home," "I Could Have Danced All Night," "If I Love Again," "Nessun Dorma," "O Mio Babbino Caro," "Time to Say Goodbye" and "Why God, Why?" from Miss Saigon. Zapin has appeared at Carnegie Hall and opera houses worldwide.

For reservations, call (212) 339-4095 or go online at www.feinsteinsattheregency.com [$6 service charge]. The cover is $40-$60 plus $25 minimum.
Hurry to the Barnes Museum

Through July 3 is your last opportunities to experience the eye-popping, dazzling exhibition of Dr. Albert Barnes massive [one of the world's largest] collection of 19th and 20th-Century French paintings in their original, intended setting, the intimate rooms of his mansion in Lower Merion outside Phily.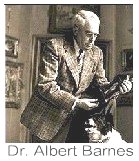 On July 4, the museum close until its reopening in May 2012 at the new Barnes Gallery in Phily's "Culture Gulch," at 21st Street on Benjamin Franklin Parkway.

Barnes Foundation board chair Bernard Watson promises an experience as close as possible to the present museum, with the same amount of galleries and the paintings hung as Dr. and Mrs. [Laura] Barnes have them presently.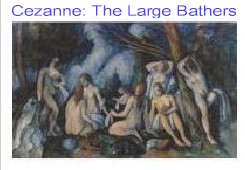 After their marriage in 1901, the Barnes built in exclusive Lower Merion. The property has gardens, an arboretum, space for seiminars and a huge library. Dr. Barnes, an inventor, was known as "an irascible curmudgeon," but one with a great love of art.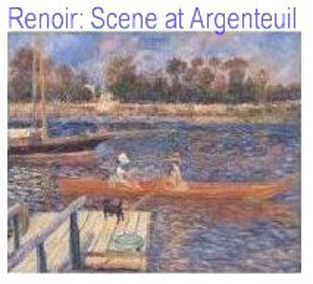 From the book and doc The Art of the Steal, you are no doubt aware of the controversy surrouding the collusion of local and state politicians to break Dr. Barnes will and relocate the museum to a commerical, tourist-friendly area. The story has two sides, both quite involved. The fact is that the museum became too popular, and deservedly so, and didn't have the infracture to absorb the number of people wishing to visit.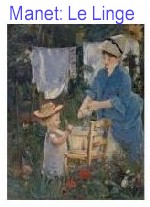 Renowned for its European paintings, the Foundation's collection also includes important American paintings, Medieval manuscripts, sculptures decorative arts and ceramics.
On view are some of the most celebrated paintings by Cézanne, Chaim, El Greco, Manet, Matisse, Modigliani, Picasso, Renoir, Rubens, Soutine, Titan, Seurat and van Gogh. Renoir alone is repped by 181 works; with 69 from Cézanne and Maisse, with 59.
The Barnes is at 300 North Latchs Lane, off City Avenue and Lancaster Road, (610) 667-0290. Admission is $15 and reservations are essential. There's limited on site parking, and limited street parking. There's local train service to Merion, then a short taxi ride away. Hours are 9:30 A.M. - 5 P.M.

Fringe Hits Reprise
How many did you miss from various sold-out FringeNYC fests? Now you have an opt to catch some of the big hits as the Alumni Association of the NY Int'l Festival continues its Fringe Benefits Series, celebrating FringeNYC's 15th Anniversary with readings and concerts through August 11 at the Laurie Beechman.
Upcoming over the next three weeks are: June 16: Stan Richardson's Veritas [2010], a searing drama about the 1920 Harvard incident where
gay men fell prey to the university's homophobic "Secret Court," reading, $20, 7 P.M.; June 23: Richard Caliban's MoM - A Rock Concert [2009] in which five suburban moms form a band and become a phenomenon, concert, $20, 7 P.M.' and June June 30: David Ozanich's drama The Lightning Field [2005], in which two gay friends travel with divorced parents to visit to a sculptor in the NM desert, reading, $20, 9 P.M.
Coming in July and August: Alexander Poe's Faustian satire I Was Tom Cruise [2006]; Kyle Jarrow's black comedy Armless [2004]; the Neo-Futurists and Theater Oobleck production, The Complete Lost Works of Samuel Beckett As Found In An Envelope (partially burned) In a Dustbin In Paris Labeled "Never to be performed. Never. Ever. EVER! Or I'll Sue! I'LL SUE FROM THE GRAVE!" [2000]; Cynthia Silver's hilarious Bridezilla Strikes Back (2005); John Clancy's The Event [2009]; and Bert Royal's hilarious Dog Sees God [2004], which enjoyed an acclaimed Off Bway run.

For tkts [which don't include the $15 food/drink minimum], call (212) 352-3101 or purchase online at www.SpinCycleNYC.com, where schedules and showtimes are available.

Broadway Hits the Beach
A.C.'s Tropicana Casino and Resort just opened a razzle-dazzle all-singing, all-dancing 90-minute spectacular, The Best of Broadway [through June 29]. It originated in Montreal, created by Mario Bazine, and has become a sort of international ambassador for Bway [it recently received incredible audience response in Cairo at the Opera House, and will soon travel to Tangier].
"The show's a great initiation for people who think they don't like musicals," says Bazine. "It's a musical joyride that'll make you laugh, cry, cheer and sing along. We've got the best songs - songs everyone's familiar with."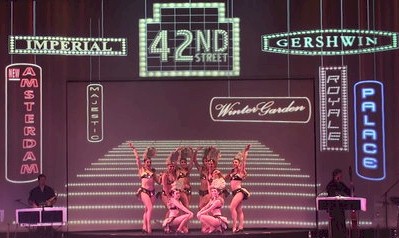 There's glitz, glamour, sets and costumes and exceptional choreography by Jaladriel Adlard [trained at Royal Winnipeg Ballet and Les Grand Ballets Canadiens] and singing from the ensemble of 21 - all with a slight but detectable French accent, which makes it all the more charming. Twenty shows are saluted - from Annie Get Your Gun, ACL and Cats to Evita, Hello, Dolly and Lion King. Four multi-talented musicians, with some help from programmed strings, manage to sound like an orchestra.
Shows are: Sunday - Wednesday and Saturday nights, with matinees on Tuesday and Wednesday. Tks are $25 and $35 and available at the Trop box office, through Ticketmaster at www.ticketmaster.com or by calling (800) 736-1420. Hotel, dinner and show packages available.
On the Big Screen
Stephen Spielberg and J.J. Abrams' Super 8 [Paramount Pictures] is a helluva trainwreck of a movie - and that's meant as a ompliment. Remember the feeling of elation you experienced when you saw SS's E.T., when you viewed perhaps every season of JJ's Lost? Super 8, produced by SS and directed by JJ, will, undoubtedly, have that type of effect.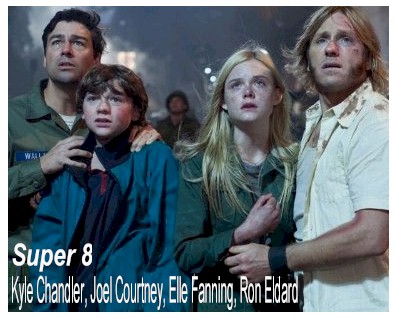 It's an original sci-fi romance/horror thriller that'll be a box office blockbuster. It's one of the best movies so far this year, and might just be the best. Elle Fanning and a talented young male ensemble of newcomers, headed by Joel Courtney, create magic that'll stay with you a long time. Kyle Chandler [late of the acclaimed TV series, Friday Night Lights] gets top billing and gives a great performance as a concerned father, but the movie belongs to Courtney, Fanning and the great ensemble of kids.
Ellis Nassour is an international media journalist, and author of Honky Tonk Angel: The Intimate Story of Patsy Cline, which he has adapted into a musical for the stage. Visit www.patsyclinehta.com.

He can be reached at [email protected]





Why are you looking all the way down here?
For more articles by Ellis Nassour, click the links below!

Previous: The 65th Tony Awards; Last Chance to Meet Vera Stark; You Can Be a Broadway Star!; More

Next: Town Hall's Summer Festival; Silence! from Brent Barrett; New from Jon Marans; Streb Work Showcased for Coming Downtown Whitney; Feminist View of Broadway's Women; Last Chance; Onscreen; On DVD; On CD

Or go to the Archives