Frank Langella, who's grown from matinee idol [Dracula] into one of our most celebrated actors [Frost/Nixon is the most recent example], and the Roundabout's revival cast of Terence Rattigan's 1963 play Man and Boy, directed by Tony nom Maria Aitken [The 39 Steps], opened Sunday.


During previews, Langella visited with NPR's Scott Simon. On the broadcast, the actor stated, "I get a special satisfaction in playing characters a lot of other people find immediately unappealing." He adds that monstrous men are "enormously rewarding to play - much more so than a good man."
That could be a good description of his ruthless, corrupt Gregor Antonescu, a Romanian snob and charming global financier totally lacking in conscience who's scheming to save his multinational empire via a merger. Langella fits one of Mae West's famous lines, because when he's good, he's very, very good, but when he's bad, he's better.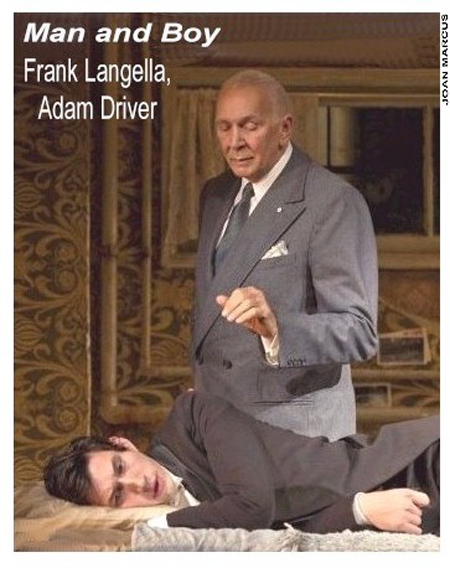 At the height of the Great Depression, Antonescu's business is dangerously close to crumbling. To escape the wolves at his door, he tracks down his estranged and some have been led to believe long dead son Basil, played by Adam Driver, in Bohemian NY in the hopes of using his Greenwich Village apartment as a base to make a company-saving deal.

The big question is can the corrupt and emotionally futile Antonescu use his son as a pawn in one last power play or will the visit lead to a reconcilation?

Unlike most plays by the English playwright, MandB is set not in the U.K. but NY.

Antonescu was based on the lives of Ivar Kreuger, the Swedish match king, and Samuel Insull, the Anglo-American investor. At the time of the premiere, it was said to be "ripped from the headlines." The impact can still be felt today, given some of our financial headlines.

Rattigan, who died in 1977, was a prodigious playwright. He was Tony nom'd in 1957 for Separate Tables, adapted into an acclaimed film, and DD-nom'd in 1975 for In Praise of Love. Among his best known works are The Browning Version, The Deep Blue Sea, The Sleeping Prince, which was adapted for the screen as The Prince and the Showgirl and into the musical The Girl Who Came to Supper and The Winslow Boy.


Langella has said that there are certasinly rewards in playing hereos, "but there's so much more that you can draw on when you play a man who's complicated, difficult and downright mean as

Gregor

is." The key, he notes, is not to see him as a villain, not to judge him and not to think him despicable when he does despicable things. "The secret is to lie to yourself."

The theme of Man and Boy resonates in any circumstance. "The son is the reminder to Gregor of the kind of dissolute life he lives," Langella told Simon. "If he lets his love for his son in, and vice versa, he won't be able to do what obviously means more to him, save his empire."

Speaking of his acting philosphy, Langella stated, "The cathartic possibility of the theater needs nothing more than the actor and the stage. Who needs the smoke, bells and whistles of modern theatrical productions? They can get in the way of an audience's experience. You can have theater with all of those things, but you can't have that thing that lifts you beyond yourself as an audience member. You really just need the platform and the actor, another piece of humanity, sharing his humanity with the audience."

But there's more: An actor should never leap empty-handed into the void. "Don't open your mouth if you don't mean every word you're saying." He told Simon that part of growing as an actor "is learning not to carry around the sadness of a character" when you leave the stage.

He recalled a young actor telling him it took him a year to get over playing Hamlet. He responded, "Then you did it wrong. It should take you until your first glass of wine at the restaurant to get over it."




Adam Rapp's Dreams...


Move over Martha, George, Honey and Nick and make room for Sandra, Bert, Dirk, Celeste, Cora and James! Seeing Atlantic Theater Company's production of Adam Rapp's superbly written, superbly acted, superbly directed surreal black comedy Dreams of Flying, Dreams of Falling, you can't help but wonder if Rapp might have been mentored by Edward Albee. One reason why is that the sparks and questions in your mind fly and fall as fast and furious as they do in Who's Afraid of Virginia Woolf.

Christine Lahti, already known as a powerhouse actress to be reckoned with, extends that rep to the nth degree as socialite Sandra Cabot, giving the performance of her career. But don't let that glittering Channel suit, the elegant dining room with its giant chandelier, fresh flowers, polished silver and finest dinnerware money can buy fool you. She's a lustful soul, a scheming animal.

Put Dreams... on your must-see list, but be prepared. This is not our mother or granny's surreal black comedy. You're in somewhat uncharted territory as you sit down with not one, but, as it turns out, two of theater's most disastrously dysfunctional families.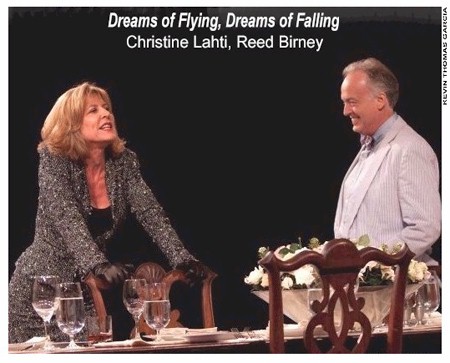 Not to take anything away from Rapp's crisp writing, which will keep you on the edge of your seat with very strong listening ears [especially pay rapt attention to the dialogue very, very early in the play for hints and maybe possible explanations - of what's to come], but you might also find influences of Tracy Letts [August: Osage County, maybe even Killer Joe!], the theater of the absurd of Christopher Durang, the finely-etched family characters of Tennessee Williams, Beckett and, if they were playwrights, Hitchcock [remember The Birds? Well, here, keep in mind the Canadian geese] and Freud.

All that said, Rapp's play is also extremely original, and a wild 'n crazy ride you won't soon forget. In fact, you'll be discussing it for a long, long time.

Rapp is known for his prodigious output, but to many he's still a journeyman playwright, much like Albee prior to Virginia Woolf. Dreams...will change that.

Starring opposite Lahti, are DD-Lifetime honoree Reed Birney, Betsy Aidem, Quincy Tyler Bernstine, Shane McRae, Cotter Smith and Katherine Waterston. ATC A.D. Neil Pepe is director.

During the $7.5-million reconstruction of ATC's Linda Gross Theatre on West 20th Street, the company is in residence at Classic Stage Company,136 East 13th Street. Dreams of Flying, Dreams of Falling is set to run through October 30.



What you can look forward to in the reimagined ATC Gross Theatre: new lobby and box office, seating, elevator access to the auditiorium and relocated and expanded restrooms.
Remembering Jack Lemmon

On the heels of his critically acclaimed book A Twist of Lemmon: A Tribute to My Father [Algonquin Books] and in conjunction with his new album Twist of Lemmon, A Musical Memoir, Chris Lemmon, son of perennial screen fav and composer Jack Lemmon, on Friday @ 7 P.M. will present an evening quite different from what Metropolitan Room audiences experience. Chris, in his own right, is an actor, writer, producer and composer.
Against a musical backdrop, he'll recall his life among Hwood royalty as the son of the late eight-time Oscar nom and two-time winner and two-time Tony/DD nom.
About this solo performance at the keyboards, interspersed with vocals and memories, Chris Lemmon states, "I attempt to answer the question I've been asked my entire life, 'What was it like to be Jack Lemmon's son?'


"It's become the one unanswerable question in my life," he adds. "Pop was an original, as his many screen roles proved. He was wonderfully adept at comedy and slapstick, yet he could turn around and do intense drama most effectively. When he's your father, it's not likes he Jack Lemmon, star. To me, he was just plain Pop."
He explains from his home in Connecticut, where he recently lost his Oscar-winning stepfather, actor Cliff Robertson, another popular and beloved actor [one day after his 88th birthday], "Unlike many celebrities, Pop was the same off screen as he was on. Only more delicious! I always wanted to bring the experiences of my life with Pop to the screen or stage.

"Since it's a memoir," he continues, "I never felt it was right for the screen so I wrote the book and cut the CD. The songs tell a story and came together over my life. Though my story's unique, it's quite a universal father-son journey." One of the challenges, he notes, was trimming a two-and-a-half hour show to 70 minutes.


Jack Lemmon, who died in 2001 at 76, starred in over 50 features and a huge body of work in TV's live Golden Age, TV series and specials.

"I was fortunate to be with Pop during the days," says Chris. "Cancer's a tough call and Pop really battled and struggled. I lost not just my father but my very best friend. He's gone, but for me he's here. When we were separated, it was hell; but against all odds, we became the best of friends. There was healing."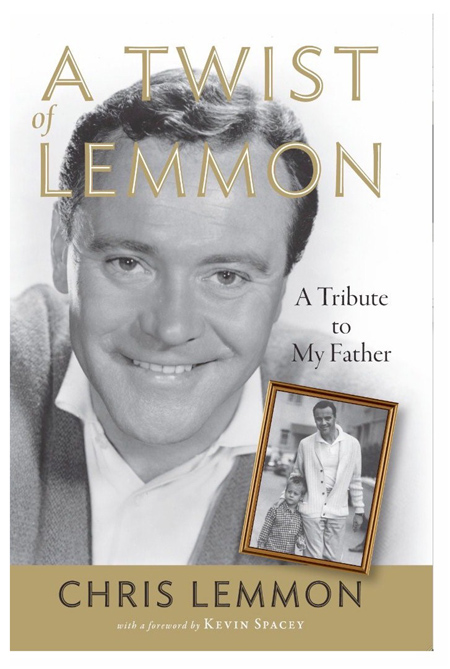 Jack Lemmon admitted to being an alcoholic. He spoke candidly of that and eventually put that behind him. That experience, no doubt added much power to his Oscar-winning performance in Save the Tiger, his nominated, brilliant turn in The Days of Wine and Roses opposite Lee Remick and onstage as James Tyrone in Long Day's Journey into Night, for which he was Tony/DD-nom'd.

Chris will reminisce about adventure vacations with his father following the actor's divorce from Chris' mother, late TV actress Cynthia Stone when on his father's marriage to actress Felicia Farr she made it clear that he wasn't welcome in the new household.
"He was my father," states Chris, "and, though I had a great life with my Mother, I longed to be with him. Our times together, like the incredible one we spent in the Alaskan wilderness and ended up running from bears, was our bonding and Pop's compensation for the times I wasn't there."

But his musical memoir "is not a trash-slinging contest and I don't dwell on bad memories but our great times together. Pop wasn't the type of guy, who because of the divorce and second marriage, who wanted to be a smuck and forget he had a son."
There will, of course, be tales out of school about his father's associations with Walter Matthau, Marilyn Monroe and, among others, Tony Curtis.
Jack Lemmon scored two Tony and DD noms in highly intense roles: James Tyrone in the '86 revival of Long Day's Journey... and as Scottie Templeton in 78's Tribute, which he starred in the screen adaptation.
Some of his classic films are Glengarry Glen Ross, Mass Appeal, Missing, Tribute, The China Syndrome, The Prisoner of Second Avenue, Save the Tiger, The Out of Towners, The April Fools, The Odd Couple, Irma la Douce, The Apartment, Some Like It Hot and Mister Roberts; and on TV, The Entertainer, A Life in the Theater, 12 Angry Men, Inherit the Wind and Tuesdays with Morrie.
Jack Lemmon won five Golden Globes and was honored with GG's Cecil B. DeMille Award. There were six Emmy noms, with wins for Tuesdays with Morrie and a variety special. He was honored by Film Society of Lincoln Center and received AFI's Lifetime Achievement Award.

His breakthrough to stardom on TV and film came after roles in the short-lived 1953 Room Service, [the original 1938 stage play became a smash screen vehicle for the Marx Brothers, though, ironically with his comic and knockbout gifts he didn't play one of them].

Admission to Twist of Lemmon, A Musical Memoir, is $30 with a two-beverage minimum. To reserve, call [212] 206-0440 or book online, www.metropolitanroom.com [service charges apply].
Celebrating Broadway and Cabaret


Town Hall's Seventh Annual Broadway Cabaret Festival is October 16, 21 and 28 - three consecutive weekend nights as opposed to previous festivals, which took place three consecutive days. The lineup is the always eagerly anticipated Broadway Originals! on October 16 at 3 P.M.; the centerpiece, always a solo celebrity-driven show, this year showcasing Tony and Drama Desk winning legend Elaine Stritch on October 22 at 8 P.M.; and A Tribute to Judy Garland and Gene Kelly on October 28.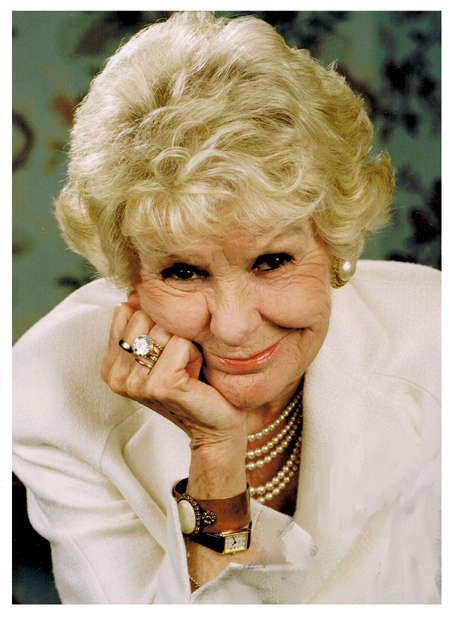 "The shows will be a delicious smorgasbord of great entertainers and songs etched in theater and film goers minds," says T. H. BCFest creator, writer and host Scott Siegel, impresario of T.H.'s Broadway by the Year and Unplugged!
Broadway Originals! returns to the stage stars reprising songs they introduced either in original Broadway productions or in first revivals.

"As much as Broadway Originals is about the shows," points out Siegel, "it's really about the memories still etched in theatergoers heads of showstopping turns. And this show covers a wide spectrum."

Headliners include Tony winners Yvonne Constant [La Plume de Ma Tante], Daisy Eagan [The Secret Garden; also a Drama Desk nom] and Tammy Grimes [Unsinkable Molly Brown; also a DD winner, Private Lives]; and Tony noms Christopher Fitzgerald [Finian's Rainbow, Young Frankenstein; also with four DD-noms and one win], Lorraine Serabian [Zorba!] and Bob Stillman [Dirty Blonde; DD-nom for Hello, Again].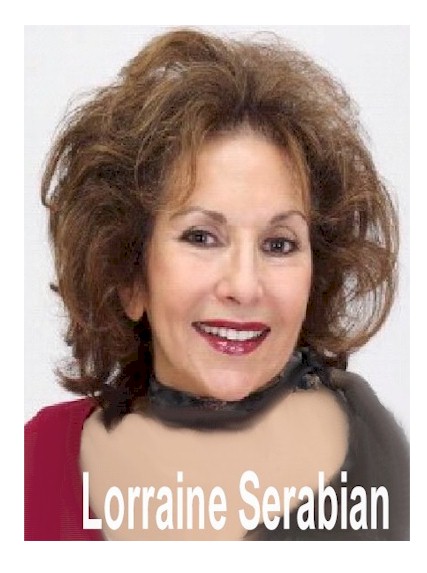 Co-starring are Sarah Uriarte Berry, Tituss Burgess, Andrea Frierson, DD nom Alexander Gemignani, Manhattan Rhythm Kings, Marilyn Michaels, Anne Runolfsson and DD-nom Marianne Tatum. Appearing also are Marva Hicks, Vanessa Jones and Ramona Keller [Radio Ladies, Caroline or Change], accompanied by CorC composer Jeanine Tesori. Scott Coulter directs, with John Fischer as M.D., with band.

"There's great difficulty in gathering these stars," Siegel states, "but since this is one of our stellar programs, you might say that Town Hall and I go almost to the ends of the earth."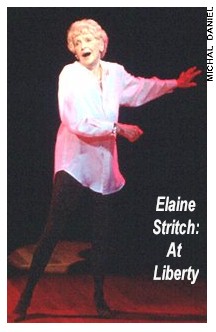 Ms. Stritch made her Bway debut in 1946 and has become a TV fav via NBC's hit 30 Rock. She's a four-time Tony nom and four-time DD-nom with three wins. She comes to T.H. October 22 following her recent, acclaimed return engagement at Cafe Carlyle. Her 2002 Bway smash Elaine Stritch: At Liberty won a Best Special Theatrical Event Tony. Rob Bowman is M.D., fronting the three-piece Originals.


"Having the phenomenal Elaine Stritch is quite a coup," states Siegel, "and gives our subscribers and fans an opportunity to see and hear Ms. Stritch at extraordinarily affordable prices. One thing you can always count on: Elaine will be memorable."
A Tribute to Judy Garland and Gene Kelly on October 28 will have co-hosts Lorna Luft and director/choreographer Susan Stroman [13 Tony noms, 14 DD noms, five wins each] speaking on the Garland legacy and Kelly as one of screendom's most celebrated. There'll also be choreography by innovative dancer/choreographer Noah Racey [Never Gonna Dance, Curtains] and troupe.
"Having Lorna and Susan speaking about iconic film legends Garland and Kelly," says Siegel, "and having our headliners perform a combination of the song and dance numbers they made famous is something different and quite exciting. It will provide quite a capper to our Broadway Cabaret Festival."

Performers include: Carole Bufford, the New York Song and Dance Company and Elizabeth Stanley [Million Dollar Quartet]. Broadway by the Year's Ross Patterson is M.D. with his Little Big Band.
Tkts are $45 - $55 and available at the T.H. box office or by calling (212) 840-2824; and. through TicketMaster, (800) 982-2787 or www.ticketmaster.com.


Last Chance: the NY Film Festival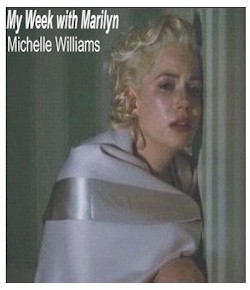 The 17-day, quite expansive Film Society of Lincoln Center's 49th NY Film Festival threads the last reel of its film lineup through the projectors on Sunday. This year, if not the most exciting lineup ever, it certainly made a huge effort to live up to its rep as "the essential showcase of the latest and best in American and international cinema, is shaping up."

Often "the lastest" means long after Cannes, Venice and Toronto; but, to be fair, one film maker pointed out that thought he'd taken his work to other festivals, the NY fest has a special place. After all, it is New York City.


If you wanted diversity, it was there...and will still be present all this week. There's plenty to see until the end credits crawl finishes and the lights come up.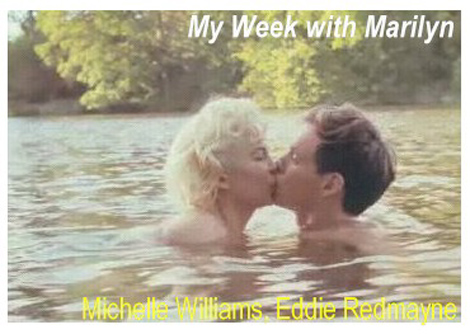 The Centerpiece My Week with Marilyn, [Weinstein Company; opens November 4] was Sunday [showing again this Wednesday at 7]. Michelle Williams, Eddie Redmayne, Kenneth Branagh [as Sir Laurence Olivier] and Judi Dench [as Sybil Thorndike] star in the poignant screen adaptation of Brit doc filmmaker Colin Clark's memoir set against the making of 1956's The Prince and the Showgirl [which starred MM, Sir Larry and Dame Sybil].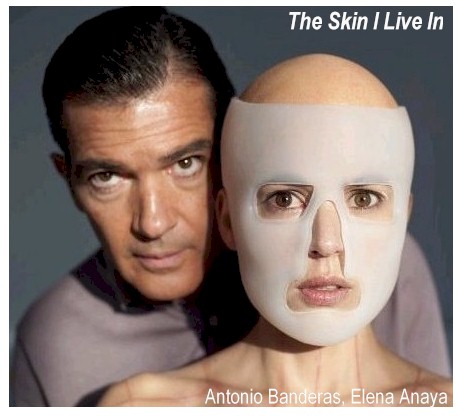 Williams underwent a complete transformation, psychically and vocally, to become MM and, in some close-ups, looked the spitting image. From the standpoint of story, star-laden cast, director [Simon Curtis] and production values, MWWM is a shoe-in for Oscar nods.
Remaining to be seen are Sean Durkin's erotically-charged, psychological cult drama Martha Marcy May Marlene [Fox Searchlight], featuring Sarah Paulson, Hugh Dancy and a standout Elizabeth Olsen, tonight @ 9:15 and Thursday @ 3:30; Pedro Almodovar's The Skin I Live In [Sony Classics], Spain, starring Antonio Banderas, returning to the Almodovar fold, as a plastic surgeon, and Elena Anaya, tomorrow, 6 and 9; the doc On Cinema: Alexander Payne, Saturday, Noon; Wim Wender's ravishing doc in 3-D, Pina, a dancelovers must, on the career of choreographer Pina Bausch, Saturday, 6:15; and Michel Hazanavicius' B&W silent The Artist, France, starring Jean Dujardin and Berenice Bejo, Friday @ 6 and Sunday @ Noon.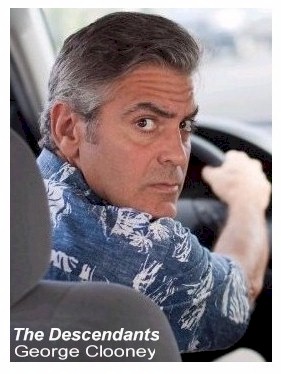 Closing night, Sunday, is Oscar winning screen writer/director Alexander Payne's The Descendants [Fox Searchlight; opening November 18], set in Hawaii and starring George Clooney, Judy Greer and Beau Bridges @ 6:150 [Tully] and 6:45 and 9:30 [Reade].

Opening night showcased the North American premiere of Roman Polanski's Carnage [Sony Classics; opening December], adapted from Yasmina Reza's 2009 Tony-winning play, God of Carnage. Buzz was decent. Some thought it was better than the play; others weren't terribly knocked out by what's essentially a one-room black comedy or Polanski's abrupt fade-out. Praise was heaped on Jodie Foster, who co-stars with Kate Winslet, Christoph Waltz and John C. Reilly.


Among the anniversary screenings is Luis Buñuel's classic The Exterminating Angel [Mexico], the opening night attraction of the first NYFM, which shows Friday at 6:30 P.M.

Purchase tkts at the Alice Tully box offices. Screenings take place in Tully, Walter Reade and Munroe Film Center. For the complete line-up, venues, schedules, possible tkts to closing night, features and information, visit www.Filmlinc.com/NYFF.



Rare Opportunity



On Friday and Saturday at 8 P.M., Downtown Music Productions and the Howl Festival are presenting a cast of seven in Harold Rome's early, rarely-performed social justice revue Pins and Needles at Theatre 80 St. Marks [80 St. Mark's Place, between First and Second Avenues.

The 16-song score includes "What Good is Love?", "Lesson in Etiquette," "Sitting on Your Status Quo," "Sing Me a Song of Social Significance," "Sunday in the Park," "We've Just Begun" and "Four Little Angels of Peace" [a parody with representations of WWII leaders]. [Streisand was featured on the 1962 recording.]. The show spoofed Fascist European dictators and DAR bigots. Book writers included Marc Blitzstein, John Latouche and Rome.


PandN

became so popular that in 1937 it was mounted on Bway [the only Bway hit produced by a labor union, the International Ladies Garment Workers] and ran over two years.

Rome went on to write Call Me Mister, Wish You Were Here, Romanoff and Juliet, Fanny, Destry Rides Again and I Can Get it for You Wholesale.



Tkts are $20. Book online at

ww.brownpapertickets.com/event/200434

.




Star-studded Fundraising Gala



On October 24, the African Children's Choir's third annual NYC fundraiser gala will take place at the Highline Ballroom [

431 West 16th Street, between Ninth and Tenth Avenues].

The 24-strong ACC is made up of children, ages seven - 11, who have lost parents to poverty, war or AIDS.

The

concert includes children's and gospel tunes and entertainers' hits.

The group has performed worldwide and over a quarter century raised millions to rebuild devastated countries. Concert proceeds and sponsor Music for Life educate 6,500 children in seven African nations.

Hosts/entertainers include Stephen Baldwin, Stephanie Block [9 to 5],

singer Jim Brickman,

two-time Emmy-winner Connie Britton [

Friday Night Lights

],

Mario Cantone,

Carla Gugino

[soon in MTC's

Road to Mecca

],

Taylor Kitsch [FNLs' quarterback Tim Riggins; X-Men Origins: Wolverine

],

singer/TV host Kimberley Locke [Ame

rican Idol

],

author/recording artist Robin Meade,

singer

Ben Utecht [former Indianapolis Colts NFL Super Bowl XLI-winning tight end] and The Lion King and Wicked cast members.



Tkts are $150, $300 [preferred seating], $500 and $1,500 [table of four] and available at

www.africanchildrenschoir.com/nygala

. Red carpet arrivals and cocktails are at 7, with the show at 8.


Free Block Party

La MaMa will take over East Fourth Street from the Bowery to Second Avenue on Sunday from 2 - 6 P.M. to clebreate the 50 anniversary of the celebrated experimental and Off Off Bway theater company. There'll be free performances by Bad Buka, Blue Man Group, Circus Amok, Douglas Dunn & Dancers, Kid Lucky & Beatboxers, the Middle Collegiate Gospel Choir, Silver Cloud Singers, among others. The La MaMa Puppets will parade.


Mark Your Calendar

Go back in time, back to another era: the Mad Men era, when on November 18 at Carnegie Hall, the NYPops orchestra, conducted by Steven Reineke, with guest artist Cheyenne Jackson will rule with the hip sounds of Ole Blue Eyes and the bossa nova. Jackson and musicians plans to swing you to the stars with tunes such as "Feeling Good," "Luck Be a Lady" and "Sway." Tkts, $37 - $108, are available at the C.H. box office or by calling CarnegieCharge, (212) 247-7800.



Speaking of T.H.'s Broadway by the Year series, as mentioned briefly above, the 12th season gets underway February 13 with Broadway Musicals of 1946.






Ellis Nassour is an international media journalist, and author of Honky Tonk Angel: The Intimate Story of Patsy Cline, which he has adapted into a musical for the stage. Visit www.patsyclinehta.com.

He can be reached at [email protected]





Why are you looking all the way down here?
For more articles by Ellis Nassour, click the links below!

Previous: City Center's Extreme Makeover & Coming Attractions; BC-EFA's Flea & Grand Auction; NY Film Festival; Broadway & Off Broadway on Sale; Met Museum Honors De Niro & Jackson; Exhibiting at the Met; La MaMa's 50th Anniversary; Onscreen/New to DVD/CD

Next: Nina Arianda on Venus; Nina and Donna Murphy; Tricks and Treats at CTFD'S Spooky Halloween Gala; Maye Sings Herman; La Strada Onstage; New to DVD/CD; More

Or go to the Archives