Theater Hall of Fame
The 2011 inductees into the Theater Hall of Fame are Tyne Daly and Ben Vereen; producers Woodie King Jr., Elliot Martin and George White; director Daniel Sullivan; and costume designer Ann Roth. The late director/writer/actor Paul Sills will be inducted posthumously. THOF will celebrate its 41st Anniversary at the annual induction ceremony in the North Rotunda of the Gershwin on January 30.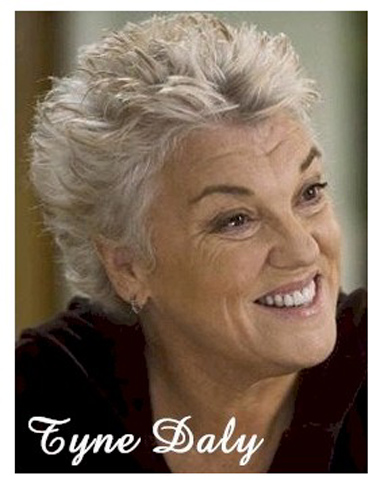 The Theater Hall of Fame, the only nationally recognized such entity honoring lifetime achievement in American theater, was founded in 1971. The mission, states exec producer Terry Hodge Taylor "is to preserve past theater history, honor theater professionals and encourage emerging theater artists."

Honorary chair is Nederlander Theatres chair James M. Nederlander.

To be eligible, inductees must have 25 years of "distinguished service to the American theater" and, at least, five major Bway credits. Voting is by over 350 members of the non-profit THOF and the American Theater Critics Association. There are 10 categories and over 50 annual nominees. The eight nominees receiving the most votes are ratified for induction.
For more information, the list of inductees and to purchase tkts, visit www.theaterhalloffame.org. Seating is limited.


Kennedy Center Honors
Washington's John F. Kennedy Center for the Performing Arts, celebrating its 40th Anniversary, presents the 34th annual Kennedy Center Honors on December 4. Recipients are Barbara Cook, Neil Diamond, cellist Yo-Yo Ma, jazz legend Sonny Rollins and Meryl Streep. The star-and-politico-studded Honors gala will telecast on CBS Network @ 9 P.M. on December 27.
"The 2011 honorees are extraordinary individuals whose collective artistry has contributed significantly to the cultural life of our nation and the world," said K.C. chair David Rubenstein. "With her sublime voice and rich performances, Barbara Cook has defined all that's best and brightest in the Great American Songbook. Neil Diamond's songwriting genius has created one of the most enduring catalogs of American popular music and his live performances have captivated audiences for five decades.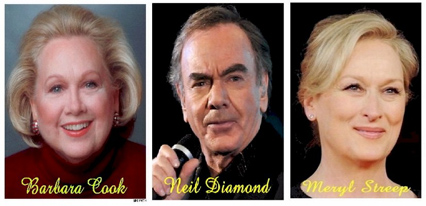 "Yo-Yo Ma's sterling musicianship," he continues, "is one of the most versatile classical music performers. Saxophonist and composer Sonny Rollins' masterful improvisation and powerful presence have infused the truly American art form of jazz with passion and energy. The sheer brilliance and breadth of Meryl Streep's performances count as one of the most exhilarating cultural spectacles of our time."

Honorees will be seated with President Obama and Mrs. Obama. Prior to the performance, they'll be feted at the White House. Secretary of State Hillary Clinton hosts a December 3State Department dinner. The Honors are produced by George Stevens Jr. [also co-writer] and Michael Stevens. Recipients from varying artistic disciplines are selected by the Center's Board of Trustees.


Sound by God Tonight
The eighth annual Broadway Unplugged, tonight at 8 at Town Hall, trumpets Bway music sung entirely without microphones - in a 1,500 seat venue! Advertised by host/writer Scott Siegel [Town Hall's Broadway by the Year] as "Great Songs! Great Singers! No Microphones! It's a concert that allows the audience to hear the pure human voice the way it used to be heard in the golden age of Broadway before over amplifaction took over."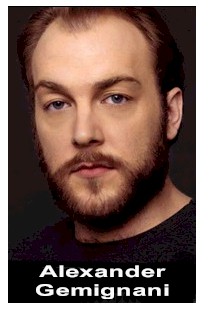 The unusually large cast [even for a Siegel event] of 16 - at last count, anyway, includes Nancy Anderson, Sarah Uriarte Berry, Ron Bohmer, Carolee Carmello, Chuck Cooper, Bill Daugherty, Kevin Earley, Alexander Gemignani, Eddie Korbich, William Michals, Patrick Page, Max Von Essen, Barbara Walsh, Terri White and, from Baz Luhrmann's La Boheme], Ben Davis and Jesus Garcia.

Select seats are available at the Town Hall box office, $25 - $75, or online at TicketMaster.com. B.U. sponsors include the Edythe Kenner Foundation, Jill & Irwin Cohen, the Berkshire Theatre Group, Eda & Stephen Sorokoff, TheaterMania and Thoroughbred Records.


New Ayckbourn, Directed By Ayckbourn
Two-time Tony nom, 2010 Lifetime Achievement honoree, 11-time Drama Desk nom and three-time winner* Alan Ayckbourn's new play, Neighbourhood Watch, receives it's

U.S.

prem November 30 -

January 1 [no performance, December 25] in

59E59 Theatre's Brits Off Broadway series

, directed by Mr. Ayckbourn.

[* since, for some strange reason the 1976 DD nom committee chose to consider the three acts of The Norman Conquests as individual plays.]
The prem, the fourth Ayckbourn in the

BOB

series, is presented by the Stephen Joseph Theatre Company, Scarbourgh, England.
The original cast crosses the pond: Eileen Battye, Terrence Booth, Phil Cheadle, Matthew Cottle, Richard Derrington, Frances Grey, Any Loughton and Alexandra Mathie.

The acclaimed and prolific English playwright and master of the dark comedy has authored 75 plays, among them the hits Absurd Person Singular, Bedroom Farce, How the Other Half Lives and A Small Family Business. He also wrote the lyrics/book for the short-lived By Jeeves [music by Sir Andrew Lloyd Webber]. Neighbourhood Watch marks Sir Alan's third time out as director in the States. In addition, there've been numerous film, TV plays and TV adaptations.



N.W.

, called "timely and provactive" and "cracking good...biliously funny" in its

U.K.

prem, focuses on petty crime, vandalism and other ills of modern suburban living. Meek, righteous Martin [Cottle] and embittered sister Hilda [Mathie] are newcomers at Bluebell Hill and the crime wave's latest victims - and on the very day of their housewarming. The comedy ensues as they resolve to take action. After all, God, the law of the land and all that's right is on their side. Or are they? What starts out as a well-intentioned neighborhood watch soon develops into something he hadn't planned on: sinister and finding himself in the amorous coils of an unbuttoned neighbor [Grey].
Tkts are $45, $35 for 59E59 members, November 30 - December 11; then $65, $45 for members, December 13 - January 1. Purchase by calling Ticket Central, (212) 279-4200, or online at www.59e59.org. For more information, visit www.britsoffbroadway.com.

Movies Marathon to Vie for Oscar Nominations/Soundtracks

Movies, movies, movies opening. It's that time of year. The race to open before end of year to qualify for Oscar noms. This is going to be a very rich season with a number of A-List films to keep you busy after shopping and on weekends.

Simon Curtis' My Week with Marilyn

[Weinstein Company], o

ne of the most-anticipated films of the year, starring Michelle Williams as Marilyn Monroe, opens November 23. As seen through the diaries of Brit filmmaker Colin Clark, who during the shoot of 1957's

The Prince and the Showgirl

wrote extensively while in the employ of

MM'

s stellar co-star Sir Laurence Oliver, who didn't take kindly to

MM'

s delays and unpreparedness, on set friction and Monroe's insecurities. Clark became

MM'

s new best friend and more during the shoot. MM feared she was terribly disliked by all, even new hubby Arthur Miller.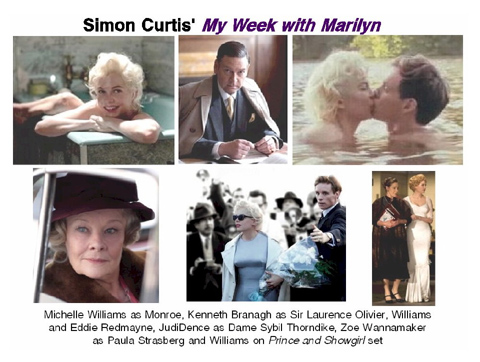 Co-starring are Tony-winner Eddie Redmayne as Clark, a superlative Kenneth Branagh as SLO; Julia Ormond as Vivien Leigh, Dougray Scott as Arthur Miller, irascible and delightful Judi Dench as Dame Sybil Thorndike [the Queen Dowager in PATS] and Zoè Wanamaker as Paula Strasberg. Featured are Simon Russell Beale, Dominic Cooper, Derek Jacobi, Toby Jones and Emma Watson. The film was shot on the same soundstage as PATS and at the "cottage" rented for Monroe.
The soundtrack album [Sony] features 25 tracks, including the haunting "Marilyn's Theme," piano by Lang Lang and composed by France's Golden Globe winning Alexandre Desplat [The Painted Veil; Harry Potter and the Deathly Hallows, Brit Film Award, The King's Speech], additional score by Conrad Pope and recreations of MM film production numbers, sung by Williams, "When Love Goes Wrong, Nothin' Goes Right" and "Heat Wave" and, for the closing credits, "That Ole Black Magic."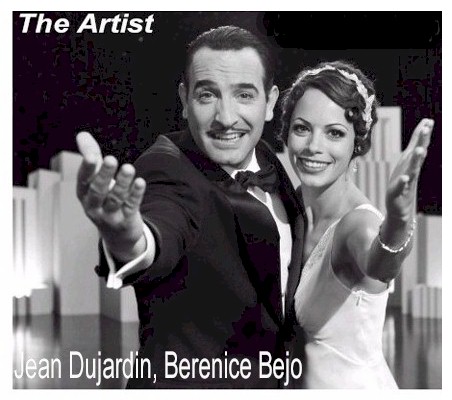 Another film that'll be strongly vying for noms, Michel Hazanavicius' unique B&W tribute to Hwood's bygone silent era, the endearing The Artist [Palme d'Or, Cannes; Weinstein Company], opening November 25.

From France but shot on location in L.A. in the old screen ratio with a French and English cast, it tells the heartbreaking A Star is Born-story of megastar George Valentin, a superstar of silent movies [the amazing Jean Dujardin, winner Best Actor, Cannes] and young extra Peppy Miller [the vivacious Bérénice Bejo].
With the arrival of sound, George walks out on studio head [John Goodman] because he disdains sounds, calling it a phase; and peppy Peppy's rises to megastardom. Yes, of course, fate brings them together and Peppy rescues George from the height of his depression - along with his loyal Jack Russell, which almost steals the movie.

As with silents that played in major cities theatres, there's orchestral accompaniment, and The Artist boasts a quite listenable score by Ludovic Bourse [album on Sony Records], which, in the absence of dialogue, becomes a featured player in the way that 20s film music created moods. The sweeping score was recorded with Belgium's 80-strong Flanders Philharmonic Orchestra, which includes 50 string players. The soundtrack package is CD+DVD, and includes a doc and 12-page illustrated libretto. Among highlights of the 24 tracks: Rose Murphy singing "Pennies from Heaven," Duke Ellington's "Jublilee Stomp" and Red Nicols and his Five Pennies with "Imagination."
Also, opening soon, and with soundtrack albums:
David Cronenberg's A Dangerous Method [Sony Pictures Classics], the multi-layered story of sexual and intellectual exploration in the relationship between modern psychology pioneers Carl Jung [Michael Fassbender] and Sigmund Freud [Viggo Mortensen], and Jung's torrid affair with beautiful patient Sabina Spielrein [Keira Knightley, in a performance that's certainly worth of an Oscar nom, even international recognition], has music by Howard Shore. A major part of the soundtrack is Wagner's "Siegfried Idyll," played by Lang Lang [score, Sony Records].

Not enough? On November 21, acclaimed director Martin Scorese enters the holiday and Oscar sweepstakes by taking audiences on a sci-fi adventure in his "real fantasy" spectacular Hugo [Paramount], in 3-D, no less. Starring are Jude Law, Asa Butterfield, Chloe Grace Moretz, Ben Kingsley, Emily Mortimer, Ray Winston, Richard Griffiths, Michael Stuhlbarg, the return to the screen of Christopher Lee and, in his first sane role in ages, Sacha Baron Cohen. It's based on Brian Selznick's graphic novel, The Invention of Hugo Cabret. , about an ancient automaton come to life and a orphan who lives in a 30s Paris train terminal. The score is by Howard Shore. Here's a sneak peek:


Opening December 9, the studio [Paramount] is also betting that its quite serious Young Adult, about a divorced fiction writer returning to Minnesota to rekindle romance. It's directed by Jason Reitman, written by Oscar winner Diablo Cody [Juno] and stars Oscar winner Charlize Theron, two-time Tony nom and three-time DD nom Patrick Wilson [stage, All My Sons; Oklahoma!, The Full Monty], now seguing also into TV stardom [A Gifted Man], Patton Oswalt, Elizabeth Reaser [soon on Bway] and J.K. Simmons will make waves during the holidays and beyond.


More Classics from the Met Archives



The Met Opera adds four multi-disc sets to its archives releases - remastered from original sources and on CD for the first time [Sony Classical; SRP $15; each comes with digital booklet]: Donizetti's La Fille du Régiment [1940] starring Lily Pons and Raoul Jobin; Ambroise Thomas's Mignon [1945], Risë Stevens, Ezio Pinza; Bizet's Carmen [1952], Miss Stevens and Richard Tucker; and Offenbach's Les Contes d'Hoffmann [1955], Roberta Peters, Mr. Tucker. Conducting, respectively, are Gennaro Papi, Wilfred Pelletier, Fritz Reiner and Pierre Monteux. Each set is a complete opera from the historic Saturday afternoon radio broadcasts.

Broadway Stars on TV

CBS's excellent legal drama The Good Wife [don't let the title fool you!], starring stunning Juliana Margulis, Josh Charles, Matt Czuchry, the always surprising Archie Panjabi and Christine Baranski, who's a leveling presence, but mostly in 30-second sound bites. Such a shame that it's Season Three and the writers know what they have! Bway vets Mary Beth Piel and Alan Cumming are in recurring roles along with regular "guest star" Chris Noth. This past week, guest star Carrie Preston [Bway, Festen, The Rivals; also wife of Michael Emerson] lightened the drama with an incredibly eccletic turn worthy of an Emmy nom.

TGW is set in Chicago but shot in NYC. It's giving the Law & Order franchise competition for the use of the most Bway actors in guest roles. Among recent sightings are Tony nom Nina Arianda, Tony and DD nom Dylan Baker, Bob Balaban, Tony and DD nom Larry Bryggman, John Cunningham, Tony and DD nom Linda Emond, four-time Tony and three-time DD winner Harvey Fierstein [so good, they have to bring him back], Tony nom Zack Grenier, Eddie Izzard, Tony and DD winner Jefferson Mays, Tony nom Omar Metwally, Joe Morton, Tony nom and two-time DD winner Brian Murray, Brad Oscar, Parker Posey, DD nom Dallas Roberts, Tony winner and DD nom Anika Noni Rose, Jay O. Sanders, Don Stephenson, Tony winner Leslie Uggams and Joyce van Patten.




New to DVD: West Side Story on Blu-ray

In honor of its 50th Anniversary, Bernstein/Sondheim/Laurents' West Wide Story is being released on Blu-ray for the first time and in a handsome, bonus-stuffed package West Side Story: 50th Anniversary Edition box set [Twentieth Century Fox Home Entertainment; Blu-ray, four-discs; also available as a two-disc Blu-ray package]. The film is one of the most acclaimed Bway-to-screen musicals.

Included are a DVD disc; two docs, The Dances of West Side Story and A Place for Us: West Side Story's Legacy, which includes a discussion with producer Walter Mirisch, Oscar-winner actor George Chakiris [Barnardo] and Marni Nixon, Natalie Woods' Maria singing voice; commentary by Sondheim; and collectible memorabilia.

The film adaptation, directed by the legendary Robert Wise and featuring Jerome Robbins' kinetic choreography, won 10 Oscars including Best Picture. The cast includes Richard Beymer as Tony [sung by Jim Bryant], Oscar winner Rita Moreno [Anita], Russ Tamblyn [Riff] and from the original Bway cast, Tony Mordente [Action] and William Bramley [Officer Krupke].

The remastered soundtrack [Sony Records], a 20-bit digital transfer untenable with the release of the initial LP, features not only expanded suites but also the end-title overture.






New on CD



On the heels of Daniel Goldstein's revival for a new generation of Stephen Schwartz's Godspell, comes Godspell - The 40th Anniversary Celebration [Masterworks Broadway; two-disc set; SRP $15], remastered original 1971 Off-Broadway cast recording [15 tracks] and the 1973 film adaptation soundtrack [12 tracks]. It features new liner notes by Oscar and Grammy winner Schwartz. Among the tracks, of course are "Day By Day," which reached #13 on Billboard 's Pop Singles chart of 1972.



"The popularity of the record helped make the show a bigger hit," recalls Schwartz. "At one point, there were 10 companies playing simultaneously around the U.S. plus productions in London, Paris, Australia, South Africa, Germany and a few other cities. Today, it's hard to believe 40 years have gone by since the original production."
The musical, based on the Gospel of St. Matthew, needs little introduction today, but when Godspell debuted, it broke new ground in its treatment of the historical Jesus. The current, energetic, over-the-top revival goes even further in the groundbreaking department.

Starring Stephen Nathan as Jesus and David Haskell as Judas, the original Godspell opened at the Cherry Lane in May 1971, where among its earliest fans were Tim Rice and Andrew Lloyd Webber [visiting New York in prep for the launch of their landmark rock opera Jesus Christ Superstar]; and moved to the [now gone] Promenade in August. It became one of Off-Bway's longest-running shows. It moved to Bway in June 1976 and was Tony-nom'd for Score. The musical enjoyed a total of more than 2,600 performances.

The film was shot in NYC, and memorably features "All For the Best" performed on the top of the as-yet-to-be-completed World Trade Center. It introduced young Victor Garber as Jesus. Haskell reprised his performance. Schwartz wrote the joyous "Beautiful City" for the movie. It's now incorporated into the revival.


New Godspell interview and performance videos featuring the composer are available for viewing at www.masterworksbroadway.com.


Temple Benefit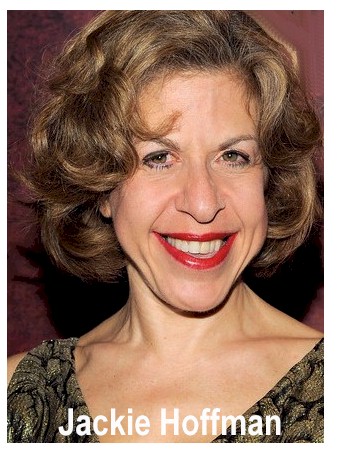 The Actors' Temple [339 West 47th Street] will benefit from a November 20 fundraiser, The Best of Broadway & Cabaret, @ 7. Rabbi Jill Hausman announced the edifice, circa 1917, is in badly need of repair and updating.
Headliners include: Brent Barrett, Anna Bergman, Jim Brochu, Stephanie D'Abruzzo, Jackie Hoffman, Lisa Lampanelli, Sue Mathys, Sidney Myer, Jill O'Hara, Brad Oscar and Lee Roy Reams. Michael Lavine is M.D. Event producer/host is Randie Levine-Miller. Producer and group sales exec Carol Ostrow is reception underwriter.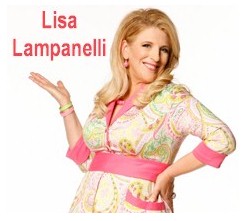 Tax deductible tkts are $125 for concert only; $250, concert and cast after-party at Tony's di Napoli Restaurant; $500, also includes brunch at the NY Friars Club; and $1,000, includes being named a name leaf on the Temple's Tree of Life.
Legendary members of the congregation include Jack Benny, Milton Berle, Red Buttons, Eddie Cantor, Sophie Tucker, George Jessel, Al Jolson, Shelly Winters and Henny Youngman.
For The Best of Broadway & Cabaret tkts, contact Ms. Levine-Miller at [email protected] or call (212) 362-3616. Checks may be to the Actors' Temple, P. O. Box 2620, New York, NY 10108.

Ellis Nassour is an international media journalist, and author of Honky Tonk Angel: The Intimate Story of Patsy Cline, which he has adapted into a musical for the stage. Visit www.patsyclinehta.com.

He can be reached at [email protected]





Why are you looking all the way down here?
For more articles by Ellis Nassour, click the links below!

Previous: The Hugh Jackman Experience: "Stupendous," "Sensational"; Linda Lavin Thriving in The Lyons; Lea Salonga, Filipino Artists Salute Sondheim; Noël and Cole in Love?; Arts Weekend; Andrea Bocelli; Pops Go Carnegie Hall; Onsreen/DVD: Celebrating WSS; More

Next: The Gypsies Are Coming, The Gypsies Are Coming; BC/EFA; A Broadway Hootenanny; Peter Filichia's Broadway MVPs; Linda Lavin on CD, in Concert; New to CD; Upcoming TV, Film

Or go to the Archives