Debonair funny man and host of Birdland's long-running and late-running Monday night series Cast Party [in it's ninth year], returns on Thursday @ 8 P.M. to Town Hall, once again side by side with music director Billy Stritch for The Best of Cast Party II. Recalling the performers from last year plus the antics of Caruso and Stritch, you can be assured this will be like several Toast of the Town/Ed Sullivan Shows rolled into one.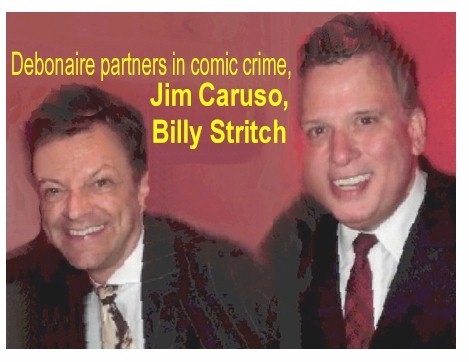 Headliners of the star-studded revue, presented by Scott Siegel [Broadway by the Year, Broadway nplugged] to benefit the Actors Fund, are Stephanie J. Block, Lisa Lampanelli, Linda Lavin, Marilyn Maye, Julia Murney, Laura Osnes, and Paulo Szot.

With the above-mentioned stars' tunes and Lampanelli's sassy, wicked comedy, it should be quite a party. However, much of the fun comes from Caruso and Stritch's dry-witted banter. Without a doubt, they should have their own TV show!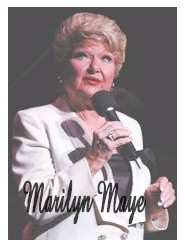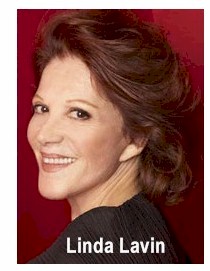 Frank Wildhorn and lyricist/composer John Bucchino will perform. Joining Stritch will be Daniel Glass on drums and Tom Hubbard on bass. Of course, Siegel's not satisfied until he can bring you all the stars that fit - proscenium to proscenium.

Wait! It looks like he's already done it. Also appearing are jazz vocalist Jane Monheit, Stephanie J. Block, nine-time Grammy-winner [and founding member of Manhattan Transfer] Janis Siegel, and Terri Klausner [singing "Hit Me With A Hot Note" from Sophisticated Ladies].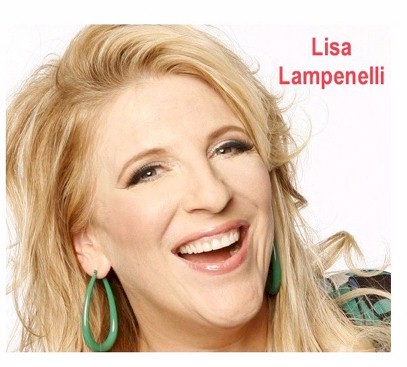 There's more! You know Scott. Folk singer Holly Near is scheduled along with tap master Andrew Nemr [performing a tribute to Gregory Hines with his company], and, among others, Liz Mikel [
Lysistrata Jones
]. The line up doen't include the last minute surprise(s) Siegel loves to pull.

Tkts for The Best of Cast Party II are $25 - $75 and available at the Town Hall box office and online from TicketMaster.com or by calling (800) 982-2787.
New Orleans: Post Mardi Gras
After the Mardi Gras bacchanal of krewe parades, souvenir beads and the three-ring circus of Bourbon Street, there's so much do in New Orleans after sanity restores on Ash Wednesday and beyond. The city's still in recovery mode following the devastation to more than half of the city from Katrina and the flooding.

With the return of tourists, come the old habit of outrageous hotel rates and a mandatory stay of three to four days. But, up St. Charles Avenue, along the streetcar line and a portion of the route [and a much less crowded one] for the parades, there are numerous excellent guesthouses and B&Bs.

The French Quarter boasts so many outstanding restaurants, you can eat yourself crazy which is better than drinking yourself crazy. There're the legendary landmark restaurants: Antoine's [Rue St. Louis], family-operated since 1840 and which, in addition to it's ala carte menu [$24-$100] is now offering an incredible $20.12 three-course lunch which can be accompanied by $.25 Martinis [your waiter will tour you through the historic rooms where Pope John Paul dined and which celebrate the history of the Bacchus and Rex krewes], Arnaud's [Bienville], and Galatoire's [Bourbon].

Then there's Brennan's [Royal], Court of the Two Sisters [Royal], Gumbo Shop [St. Peter] and Mulate's [Julia] famed for Creole dishes, the original Emirl's, Jimmy Buffet's Margaritaville [Decatur], and, keeping in mind this is just the tip of the iceberg, among many others, Tujague's [Decatur], the City's second oldest restaurant.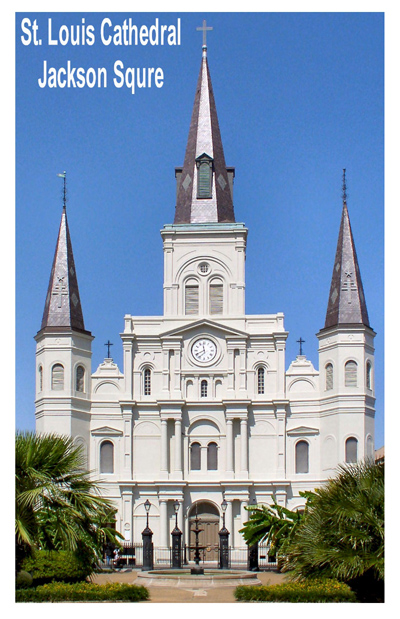 Only steps off Canal Street, on Iberville is Acme Oyster House, long a celebrated spot for overstuffed oyster po' boys and moderately-priced excellent seafood and drink. Be sure to try fried alligator [tastes like chicken] at Cochon. Take the Canal Street streetcar up to Mandina's, one of the locals' fav neighborhood eateries famed for moderately-priced seafood and Italian dishes. You can't depart without chicory coffee and deep-fried, powered sugar beignets at Café DuMonde [Jackson Square/Decatur].

Uptown, some 20 minutes from the Quarter, is famed Commander's Palace [Washington Avenue]. Nearby, and much less expensive are Domilise's [Annunciation], popular for it's cottony French bread and standout po'boys; and famed but simple Casamento's [on a laid-back strip of Magazine comparable to the East Village]. For eccletic shopping, visit Hazelnut, co-owned by N.O. native and Bway and Mad Men star Brian Batt.
Things to do: stroll through the Garden District on and around the St. Charles Avenue streetcar line, with its magnificent antebellum mansions and wrought iron fences [you may even spot a replica of Tara!]; and walk along elegant Rue Royal, just a block away but a world apart from Bourbon Street, with its numerous antique shops and boutiques.

Cruise on the historic Natchez sternwheeler. Visit the Aquarium of the Americas and its IMAX theatre; St. Louis Cathedral; St. Peter's Cemeteries I and II [north of Rampart], Lafayette Cemetery I [across from Commander's Palace], the recently-restored Art Deco Joy Theatre, now a concert club [sadly, the famed Saenger Theatre, badly damaged by Katrina flooding, is still under renovation]; the Audubon Park Zoo [with it's popular Louisiana swamp attraction with two huge white alligators [whom many think are fake since they are motionless; but at feeding time they come alive!].
Parking is a premium in the French Quarter and, if you don't read the fine print on the signs, lots are quite expensive. The Quarter's really made for walking. If you're on a budget, keep in mind that $3 buys an all-day pass good on the streetcars and buses.

National WWII Museum


N.O. is also home to a stellar attraction, the National WWII Museum [945 Magazine Street and Andrew Higgins Boulevard, Warehouse District near Convention Center and French Quarter; totally accessible by elevator], which has to be high on your must-see list. Opened June 6, 2000, the 56th anniversary of D-Day, the Museum has 400,000 visitors annually.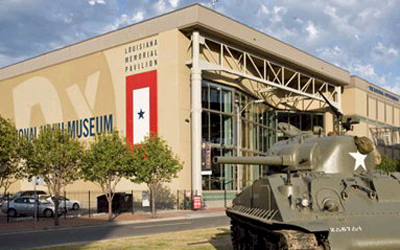 The focus is on contributions made by the U.S. to victory throughout the Pacific and Europe, and, in vivid video/audio exhibits, the human cost. The stories told by veterans and war correspondents are quite moving and great depth.
On entry, there's an atrium where aircraft are suspended from the ceiling and PT-boats are displayed. One of the most interesting exhibits is on the contribution of N.O. to the war effort. In the section on the Normandy invasion, visitors learn of the design by local Higgins Industries of the design and building of vital amphibious landing craft. Presently, there's an exhibit on the famed Tuskegee airmen.


The self-guided, well-documented tour is in chronological order. There are numerous stops along the way to explore uniforms, weapons, maps, miniatures, and see related videos.

It's not all gloom and doom. There're dinner and performances in the Stage Door Canteen, where the Victory Belles star in the big band show Lullaby of Broadway [through June 27]. The museum's attached to the American Sector restaurant presided over by celebrated chef John Besh. For special exhibits and much more information, visit www.nationalww2museum.org.
Beyond All Boundaries


Across the street, in the huge Solomon Victory Theatre and also for separate admission, is the coup-de-grace, Beyond All Boundaries, a sensational, vivid and uniquely powerful 4-D [actually, I'd call it 6-D] presentation created exclusively for the Museum that you'll talk about for months. It's produced by Phil Hettema of L.A.-based Hettema Group studio, and as sensationally exciting as any roller coaster ride.

Exec producer Tom Hanks introduces the presentation not only presented on a 120-feet wide immersive screen with front projection [additional screens in the rear are situated for rear projection to give the perception of 3-D depth] and surround sound and special effects.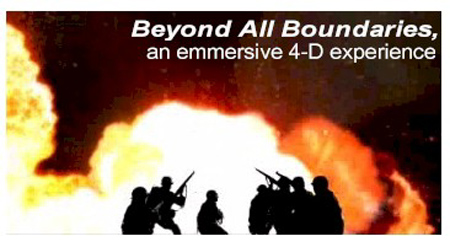 You've heard the expression "You are there"? You are! And swept into the conflicts of WWII from Pearl Harbor to the front lines of European battle including fierce air raids, and the fire and atomic-bombing of Japanese cities. As notable actors narrate, audiences' senses are engaged with digital effects, animation, atmospherics, and life-sized props that rise from the stage and descend from the flies. You're inside as tanks rumble across North Africa's deserts; you shiver as snow falls during the wintery Battle of the Bulge; you take off and ride in the gunnery section of a B-17 as anti-aircraft fire tries to bring down your plane down during a bombing raid over Germany. It's one-of-a-kind and will leave you breathless and excitedly exhausted.
Fred Before Ginger, Et Al

Long before there was Fred Astaire with Joan [Crawford], Joan [Fontaine], Eleanor [Powell], Paulette [Goddard], Rita [Hayworth], Joan [Leslie], Lucille [Bremer], and, most famously, Ginger [Rogers], there was a long forgotten duo: Fred and his sister Adele. They not only received raves and worldwide popularity for their performances but also embodied the Jazz Age's rhythm and soul. The Astaires: Fred & Adele [3/15; Oxford University Press, 272 pages; profusely illustrated with B&W photos, bibliography, source notes, performance chronology, index; SRP $28], by Kathleen Riley, is the first comprehensive book to discuss Fred and Adele's notable career.

It's a worthy companion to Astaire's autobiography, Steps in Time and Roxane Orgill and Stephane Jorish's Footwork: The Story of Fred and Adele Astaire [2007].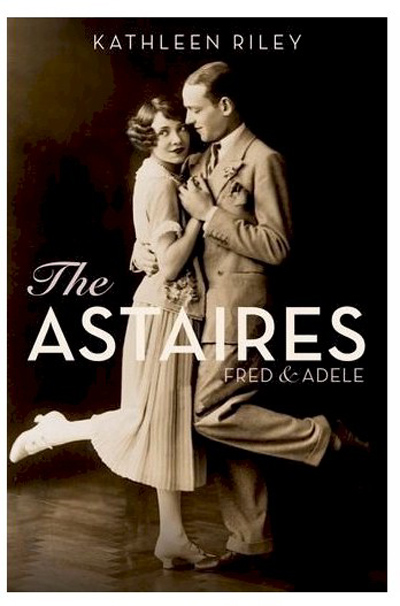 [Classical scholar and theater historian Riley authored Nigel Hawthorne on Stage. At Oxford in 2008 she convened the first international conference on the Astaires' art and legacy.]


Astaire's legacy as one of the world's elegant, stylish dancer/choreographers is well-earned. His stage and subsequent film career spanned 76 years. He influenced many classical dancers and choreographers, George Balanchine, Mikhail Baryshnikov, Rudolf Nureyev, and Gregory Hines. But the importance of Adele's influnce on Fred and his acceptance by high-toned society and royalty has rarely been acknowledged.


Ms. Riley recounts the robust career of this dynamic duo well before Fred and Rita, etc. graced the scene. Riley traces the Astaires' rise to fame from their humble Midwestern origins and early days as child performers on small-time vaudeville stages to their 1917 debut on Broadway. Astaire's dancing was inspired by Bill "Bojangles" Robinson, John "Bubbles" Sublett, vaudeville dancer Aurelio Coccia, and Vernon and Irene Castle. On both sides of the Atlantic, they became ambassadors of an art form they helped reinvent. Adele was the more natural performer, spontaneous, and funny; while Fred honed his trademark timing through endless hours of rehearsal - a regimen that reverberated throughout his 31 film musicals.

What dissolved such a dynamic duo? According to Ms. Riley, drawing from numerous sources, it was romance. Adele retired when she wed [first husband] Lord Cavendish, a son of the Duke of Devonshire. Though their phenomenal partnership ended, they remained close.


Going forward was difficult. When he created the dance for Cole Porter's "Night and Day" for Gay Divorce, new partner, stunning Claire Luce encouraged him to take a more romantic approach. "Come on, Fred," she cojoled. "I'm not your sister!" When Astaire recreated the dance for the film adaptation, it ushered in a new era in filmed dance.

In his autobiography, Astaire credits Ms. Luce as his inspiration. In fact, he wanted her for the film, but RKO Radio Pictures chose contract player Ginger Rogers - a partnership he wasn't at first fond of, but the rest is, as they say, history.
According to Astaire, "Ginger had never danced with a partner. She faked it an awful lot. She couldn't tap and she couldn't do this and that. However, Ginger had style and talent and improved as she went along. After a while everyone else who danced with me looked wrong." When told of his high accolades of his own abilities, Ms. Rogers, who could be a tough and determined "broad," famously quipped, "I do everything he does, but backwards and in high heels."
[Mr. Astaire is remembered as a much beloved icon, the total opposite of his ultra controlling estate. During the occasion of interviewing him during the filming of Finian's Rainbow, he was cold and disinterested. He was Fred Astaire, so you try to do your job. He gave Yes/No responses and soon his aloofness bordered on rudeness. He began to resond, "It's all in my book. You did read it, right?" The fourth time he spewed that, I replied, "Thank you," and walked away as he lay on a 2X4 so as not to wrinkle his costume. He called out, "Where're you going?" I said, "To find a bookstore and interview your book!" To his credit, he laughed and yelled out, "Touche! Come back here!" He wasn't having a good day and apologized for taking it out on me. He then spent a half hour being gracious.]
On

DVD

:
Avoiding Downton Abbey Withdrawal
Downton Abbey, Season 2 [PBS Masterpiece Classic; three discs, approximately nine hours with bonus materials] has dropped on DVD [SRP, $45] and Blu-ray [SRP, $50], so you can revisit the tragedies that resulted from the sinking of the Titanic [Season One], thwarted passions and rekindled romances, forgotten and fresh scandals, blackmail, betrayal, and enough new plot twists to weave a tapestry with Lord Grantham's family crest.
Season 2 picks up in the middle of another disaster, World War I, which accelerated social change that transformed an age-old system of class and privilege. It also brings great changes to the serene Yorkshire countryside and the Abbey. As the brutality of the Great War rages across Europe, family and staff alike struggle in their quickly changing world against a host of demons.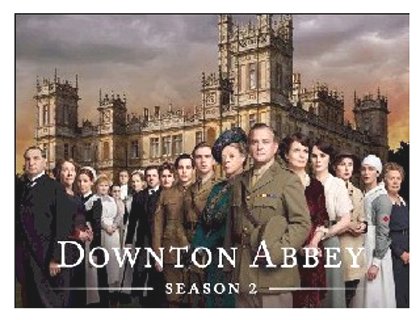 The cast includes the memorable performances of Dame Maggie Smith, stunning Elizabeth McGovern [absent much too long from the screen] as Lady Grantham, Hugh Bonneville [Lord Grantham], Dan Stevens [Matthew Crawley], Laura Carmichael [Lady Edith Crawley], Michelle Dockery [Lady Mary Crawley], and Phyllis Logan [Mrs. Hughes]. New to the season are Maria Doyle Kennedy, Iain Glen, and Zoe Boyle. DVD and Blu-ray include a bevy of bonus features.


Downton Abbey's Season 1 won a host of prestigious U.K. awards and, here, six Primetime Emmys, one of which was for Outstanding Miniseries or Movie.
And -
The Real High School Musical(s)
High school sports are lavished with funding, publicity, and scholarships, while theater departmentsasically struggle to put on the school musical hoping. PA schools in Lehigh Valley and western NJ decided to do something to challenge that - and that old Judy/Mickey axiom "Let's put on a show!" took on new meaning.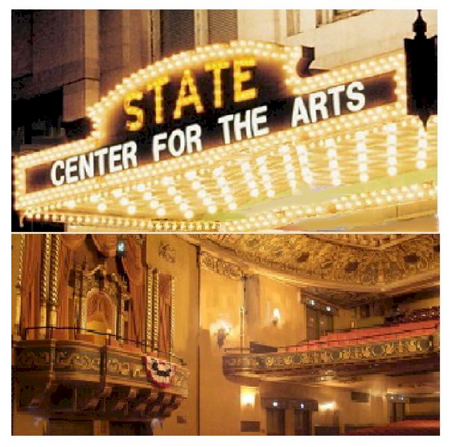 And they did it, even garnering the broadcast of their Freddy Awards live on regional TV [in May] from Easton, PA's magnificently restored State Theatre/Center for the Arts, which dates to 1910.

They also came to the attention of Oprah and Rosie, who introduce the just dropped the 2011 award-winning doc Most Valuable Players [OWN Documentary Club, Virgil Films; DVD; 95 minutes with loads of speical features; SRP, $20]. The video should be mandatory for every state education department.
The doc follows three troupes on their creative journeys as they audition, rehearse, and put on Bway-caliber musicals. Among Freddy winners and noms are Les Miz, Thoroughly Modern Millie, Chess, Sweeney Todd, Cats, Beauty and the Beast, Hello, Dolly and, yes, Gypsy.

There're great voices, glitzy and authentic costumes, elaborate sets and lighting, revolving stages, and choreography. The enthusiasm's as high as that of Will Schuester's Lima OH McKinley High glee club, and there's no Sue Sylvester. There doesn't even appear to be a Rachel Berry-type diva [could that be possible?]. What also impresses are the instructors who use the theater experience to instill life's lessons. Every school should have a Jennifer Woscoe, Rita Cortez, Mark Stutz, and Vic Kumma.
Last Chance for Carnaval in NY
Carnaval is in full swing throughout Brazil, and you have only a few days left to get an invirgorating taste of it, through Sunday, at the New Victory with Brazil! Brazil! The five-member band, excellent singers, and an incredibly fast-on-her-feet dancer headline a cast of 15, blending samba hythms typical of Carnaval in Salvador and soccer-inspired street dance. You'll def leave dancing up the aisles. The show, with elements not exactly appropriate for children under eight/nine, is an intense one hour. Tkts are $14-$38 [members, $9-$25] and available at the New Victory box office or online at www.newvictory.org.
Smithsonian Goes to the Movies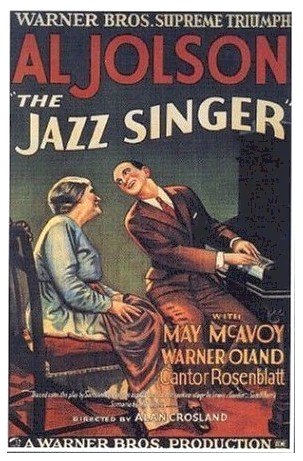 The Smithsonian's National Museum of American History has a state-of-the-art theatre, thanks to a $5-million grant from and named in honor of Warner Bros. It was created from the Musem's 46-year-old auditorium - totally renovated with front line audio and 3-D capability. With the studio's rich legacy of films dating back almost 90 years and their trailblazing development of the talkies, it'll be a rich collaboration.
"Warner Bros. realizes the importance and value of that history," said WB chair/CEO Barry Meyer. "This partnership with the Smithsonian, which signifies the preservation and presentation of all things with historical significance, is a great step towards reminding people that movies and television shows are an important part of our shared culture."
The Warner Bros. Theatre and the Smithsonian will co-host film festivals, screenings and displays of classic studio memorabilia. In June, there's a tribute to Clint Eastwood, featuring the doc, The Eastwood Factor.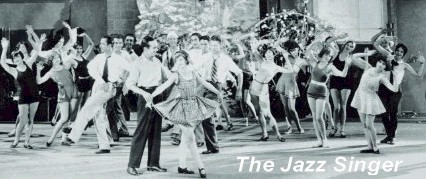 In July, Sound in Early Film, with the first talkie The Jazz Singer [1927; starring Al Jolson and Warner Olan, later Charlie Chan], Don Juan [silent, with synchronized score and sound effects; and controversial [for pre-Code depictions] Oscar-winner The Broadway Melody [quickly adapted into a talkie]. There'll also be screenings of the multi-nom'd Singin' in the Rain [1952]. which lampooned the segue from silents to talkies. In October: a remembrance of the Civil War Sesquicentennial with Gone with the Wind, Glory, Gettysburg, and Gods and Generals.

Most screenings are free with admission. Schedules are posted @ www.americanhistory.si.edu.


Remembering Whitney Houston
America's long-beloved pop diva Whitney Houston received a sendoff worthy of royalty. The nearly four hour funeral and celebration of her life's high points and spirituality at Newark's New Hope Baptist Church was star-studded, filled with recollections, gospel music and rousing eulogies. There were so many memorable moments, it was hard to keep track.

The 20-minute remembrance by Kevin Costner was extraordinarily poignant. He revealed it was difficult to convince studio execs on his choice of Whitney as co-star of his The Bodyguard. They complained she'd have no appeal, would be unable to carry the role - and, though spoken of in round about ways, there was the issue of an interacial romance [and this was in 1991!]. Costner, deeply emotional and surprising the congregation with his elequence, faced many roadblocks but stood his ground. He postponed the movie for a year so Houston could wrap her tour.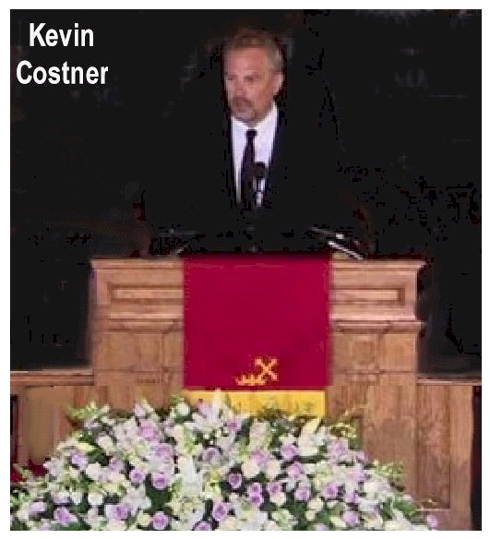 His recollections revealed Houston's insecurity and fright, even when she was at the top of her game worldwide. "She was uncertain of her own fame," he said, "and still wondered, `Am I good enough? Am I pretty enough? Will they like me?' It was the burden that made her great and the part that caused her to stumble in the end."
Once she knew he was in his corner, she blossomed. Costner spoke of her beauty and sense of humor. It was obvious he had great affection for Houston. One had to wonder if they remained friends, because Costner was exactly the type of friend Houston needed.

Concluding his remarks, he choked up. "Off you go, Whitney. Off you go," he said, "escorted by an army of angels to your Heavenly Father. When you sing before him, don't you worry. You'll be good enough."
Concerning Houston's legacy of drugs and alcohol and how they nearly ruined her career, one thing kept running through my mind. Her demons and arrogant attitude about them were so addictive that even all those Christian principles and love of scripture weren't enough to pull her out of the quagmire. Where were those clapping-hands-swaying-to-gospel-hymns-shouting-amen spiritual people when Houston needed them? No one could make an intervention even as she spiraled out of control? Obviously, her mom Sissy did try.

The turbulent marriage to Bobby Brown, once the love of her life, surely didn't help. If Brown was badly thought of prior to Houston's death, his sense of entitlement in the days before the funeral and then storming out of the funeral when his entourage of children and bodyguards were denied premium seating didn't help his case.

Sister-in-law/manager Patricia Houston and singer Cece Winans were also eloquent. Winans' rendition of "Don't Cry for Me" was a heartbreaker and tearjerker. R. Kelly didn't speak, he sang - leading the marvelous choir in Whitney's last hit, the poignant "I Look to You," which he'd written 10 years before she recorded it. His soaring rendition was a prayer of thanks to God.

When Whitney sang it at her Central Park/ABC Good Morning, America concert, she made it an anthem to her mom Sissy. Houston exclaimed "You never left. You stayed, I love you. I owe this to you." She embraced her Mom from afar and often looked to the heavens with outflung arms. The lyrics still reverbate strongly: "As I lay me down, heaven hear me now / I'm lost without a call / after giving it my all / After all that we've been through / Who on Earth can I turn to? / I look to you, I look to you."

Mark Your Calendar
* Friday, @ 9, PBS telecasts David Bryan and Joe DiPietro's Tony and DD-winning Memphis, starring Tony and DD-nom Chad Kimball and Tony nom and DD winner Montego Glover.
*Sunday @ Noon, PBS Great Performances from the Met presents Tony winner Michael Grandage's new production of Mozart's Don Giovanni, starring Mariusz Kwiecien as the infamous serial seducer. Fabio Luisi conducts the awesome Met orchestra.
*Sunday night, on ABC, join the celebs on the red carpet for Hollywood's big night: The Oscars. Through Sunday, in Grand Central's Vanderbilt Hall, you can examine several winners' golden statues and be a winner, having your photo taken holding your Oscar and thanking all the little people.

Ellis Nassour is an international media journalist, and author of Honky Tonk Angel: The Intimate Story of Patsy Cline, which he has adapted into a musical for the stage. Visit www.patsyclinehta.com.

He can be reached at [email protected]





Why are you looking all the way down here?
For more articles by Ellis Nassour, click the links below!

Previous: SMASH: Will It Be a Smash?; Bway Week Ending, Off Bway Week Beginning; Encores!/Broadway by the Year Openers; Stars Salute Chenoweth; Brunch with the Stars; Phantom Sequel Onscreen; Carnaval in NYC

Next: The Oscars Are Coming! Wait! They're (Almost) Here; Brian d'Arcy James on SMASH; Some Phantom with Your Popcorn; Mark Your Calendar

Or go to the Archives