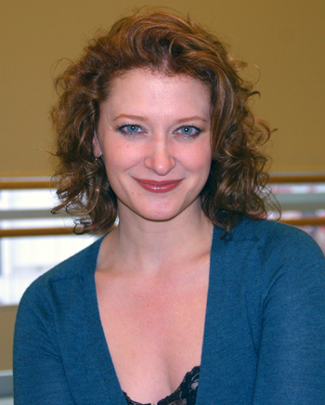 Dear Abby
An actress doesn't have to have a lot of stage (or screen) time to make an indelible impression; just ask Margaret Hamilton (The Wizard of Oz), Judi Dench (Shakespeare in Love), Adriane Lenox or Viola Davis (Doubt). Or you can ask Kerry O'Malley, who's playing the small but richly rewarding role of Abigail Adams in the Paper Mill Playhouse production of the great Sherman Edwards-Peter Stone musical 1776:
"Because of the way the way the show is constructed, with all of those men, the appearance of a woman in both instances -- Abigail and Martha Jefferson -- is like a window opening up for the audience. We almost don't have to do anything besides show up!" But, O'Malley hastens to add, "Abigail's function in the show is really important because we see someone who loves John, someone who can look past all his foibles and obnoxiousness. She knows his heart and knows what he's trying to achieve. The humor he has with her, their repartée, is necessary to warm him up as a character. And towards the end of the show, when he gets frightened and down, she's there to remind him of what he has to do."
O'Malley is closely familiar with the voluminous epistolary correspondence between the Adamses, from which certain phrases are quoted verbatim in the musical's book and lyrics. "'Yours, yours, yours,' 'My dearest friend,' 'I live like a nun in a cloister' -- those are all direct quotes from the letters," she says. "I grew up in New England, and I was a history major in college, so I first read the letters long before I did the show. John and Abigail were apart for so long, but you really get a strong sense of their relationship in what they wrote to each other."
Most recently seen on Broadway in White Christmas, O'Malley is part of an impressive 1776 company that also includes Don Stephenson as John Adams, Conrad John Schuck as Benjamin Franklin, Robert Cuccioli as John Dickinson, James Barbour as Edward Rutledge, and Lauren Kennedy as Martha Jefferson. She's very happy to have been cast as Abigail, a plum role that was so memorably played by Virginia Vestoff in the original Broadway production and the film version of 1776 and, in another incarnation, by Laura Linney in the 2008 miniseries John Adams, based on the Pulitzer Prize-winning book by David McCullough.
"The book and the series are both wonderful," O'Malley enthuses. "They make it clear how extraordinary John and Abigail were, the hardships they went through together. I hope the audiences for our show, students in particular, will want to learn more about these people. There's so much literature out there that's incredibly entertaining to read."

********************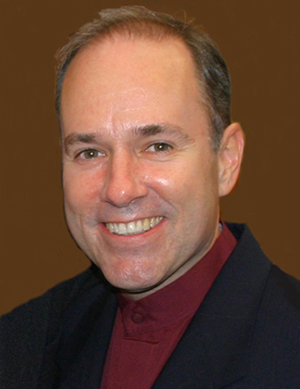 American Anthems
It's an exciting time for one of my favorite composers, Stephen Flaherty. The acknowledged masterpiece Ragtime, which he created in partnership with lyricist Lynn Ahrens and librettist Terrence McNally, is about to have a major revival at the Kennedy Center. And Flaherty has written a brand new piece that will be performed by the New York Pops in a gala concert at Carnegie Hall on Monday, April 27.
"It's called the American River Suite, and it was a commission. I had written a song for the Pops for their gala two years ago; it was called 'In Our Children's Eyes,' it had lyrics by Bill Schermerhorn, and it was sung by Anika Noni Rose. The song went over really well, so the Pops commissioned me to write a piece celebrating the 400th anniversary of Henry Hudson's voyage. The more Bill and I began talking about the piece, the more excited we became about it.
"The suite opens with a song called 'Half Moon,' named after Hudson's ship. That will be sung by Anika. The piece on the whole is like a tone poem that illustrates the different moods and aspects of the river, using all of the orchestral colors that are available within the New York Pops. There's a movement called 'Majestic Valley' that was inspired by the Hudson River school of painting. There's a fiery fiddle section that celebrates the Claremont, the first steamboat to sail down the river. Then the piece goes through several other moods and winds up in the present day with a song called 'American River,' which will be sung by Idina Menzel. We're also using the Harlem Choir Academy, an outgrowth of the Harlem Boys Choir. The piece was actually commissioned to be played for the Macy's fourth of July fireworks, and it will be, but the premiere will happen this month at Carnegie Hall. I should mention that the orchestrations are by an amazingly talented gentleman named David Hamilton, who's Nashville-based."
As for Ragtime in D.C., the show will feature such talents as Ron Bohmer (Father), Christiane Noll (Mother), Bobby Steggert (Younger Brother), and Manoel Felciano (Tateh), under the direction of Marcia Milgrom Dodge. To hear Flaherty tell it, the production will approach the Broadway version in terms of scale: "We have a cast of about 38. That's fewer than the 52 we had on Broadway, but still pretty large! We're using Bill Brohn's Tony-winning orchestrations. And it's a beautiful physical production. I think it's going to look great in the Eisenhower Theatre at the Kennedy Center. They've recently refurbished the theater. It's no longer red; it's blue!"
Sounds like an event that's not to be missed -- and that goes for the American River Suite as well. "There's something really liberating about writing instrumental music," says Flaherty, "and I don't often get the opportunity to write for such a large orchestra. I believe it's 65 strong. You're obviously never going to have 65 musicians in a Broadway pit. It's a thrilling sound."

********************
Pops Goes Strouse
While I'm on the subject of the New York Pops: It's always a joy when I get to hear that big, beautiful orchestra play the music of Broadway. So I was in hog heaven on Friday, April 3, when the Pops -- conducted on this occasion by the estimable Martin Yates -- offered up a generous sampling of the Charles Strouse songbook.

Strouse's work has been very much present of late thanks to numerous celebrations of his 80th birthday last year, but there's always room for another evening full of the great songs he wrote in collaboration with such lyricists as Lee Adams, Alan Jay Lerner, Martin Charnin, and Stephen Schwartz.

I'm being honestly sincere when I say that the April 3 concert would have been worth the price of admission if only to hear the Pops play selections from Bye, Bye Birdie, Annie, Applause, and other shows in their original orchestrations. But the Broadway-veteran singers on hand -- Stephen Bogardus, Gregg Edelman, Debbie Gravitte, Rebecca Luker, Karen Mason, Eric Jordan Young, and Emma Rowley, who played young Louise in the recent revival of Gypsy -- were pretty great as well.

Among the program's many vocal highlights were Gravitte's "You've Got Possibilities" (from It's a Bird, It's a Plane, It's Superman), Young's "Night Song" (from Golden Boy), Mason's show-stopping rendition of Another Life (from the epic flop Dance a Little Closer), and the gorgeously harmonized "One Boy" from Birdie as sung by Gravitte, Luker, and Mason. At the end of the concert, Strouse himself took to the piano and led the company in singing "Tomorrow" from Annie. Sheer bliss.




Published on Friday, April 10, 2009




Michael Portantiere has more than 30 years' experience as an editor and writer for TheaterMania.com, InTHEATER magazine, and BACK STAGE. He has interviewed theater notables for NPR.org, PLAYBILL, STAGEBILL, and OPERA NEWS, and has written notes for several cast albums. Michael is co-author of FORBIDDEN BROADWAY: BEHIND THE MYLAR CURTAIN, published in 2008 by Hal Leonard/Applause. Additionally, he is a professional photographer whose pictures have been published by THE NEW YORK TIMES, the DAILY NEWS, and several major websites. (Visit www.followspotphoto.com for more information.) He can be reached at [email protected]


Why are you looking all the way down here?
For more articles by Michael Portantiere, click the links below!

Previous: James Carpinello Rocks!

Next: 24 Hours Can Go So Fast

Or go to the Archives